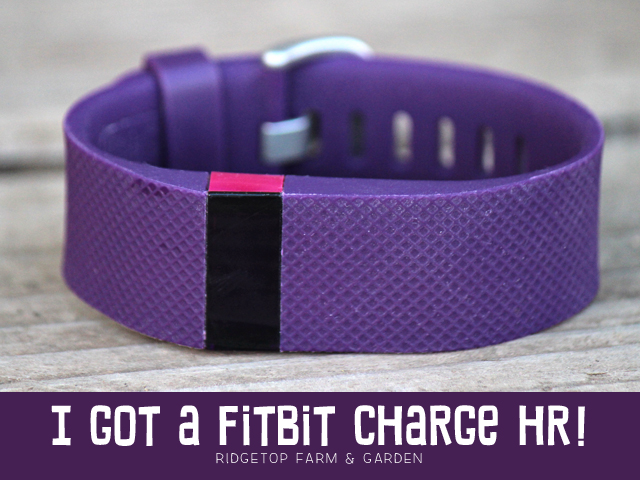 Last year I got the Fitbit Flex & liked it a lot. I didn't wear it every single day. But, most days I did. In the past year I logged 2,550,931 steps. I gave myself the goal of reaching 10,000 steps every day for 100 days straight. And, I did. I didn't always want to. But, I did. That goal kept me motivated to move.
Secretly I was hoping all the use would wear out the Flex so I could get the Charge HR. But, it never wore out. Which, really is a good thing. But, I liked a few of the features the Charge has that the Flex doesn't, particularly tracking my heart rate. I also liked that it could track my exercise and display the time. Getting a Charge, though, seemed like an unnecessary expense. Wants vs. needs…
Exactly one year after getting the Flex, Farmer John surprised me with the Charge HR, in plum like I really wanted. I love that he supports me trying to stay healthy.
The only downside is that he got the small size. It fits, but barely. Previously I had tried on my friend's size large and it fit, but had quite a bit of leftover strap. So, really I'm not sure that was any better.
There have been many negative reviews about rashes while wearing the Charge. I haven't had any trouble, even after sweating. If I have been sweating I take off the Charge, dry off both it and my wrist then put it back on.
This post contains affiliate links.
THE SCREEN
The screen is bright & easy to read.
Tap underneath the screen twice to see your stats: steps, heart rate, miles walked, calories burned, floors climbed and the time. I love that I can see all those things right on the fitbit. I couldn't do that with the flex.
Push the pink button on the left to display the time. Hold the pink button to begin tracking an exercise.
My only complaint is that I've had the Charge only a few days and the screen is already scuffed. Bummer.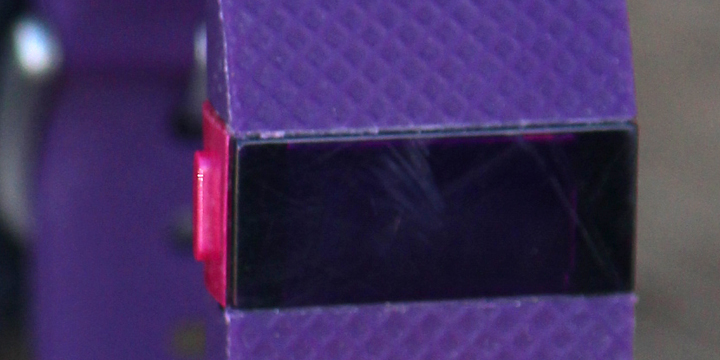 SYNC DONGLE & CHARGING CABLE
The dongle is plugged into a USB port on your computer and is used to sync your fitbit with the computer. Works great. Syncing with the flex also worked great.
The charging cable plugs right into my computer, too. It only takes a couple hours for the Charge to be fully charged.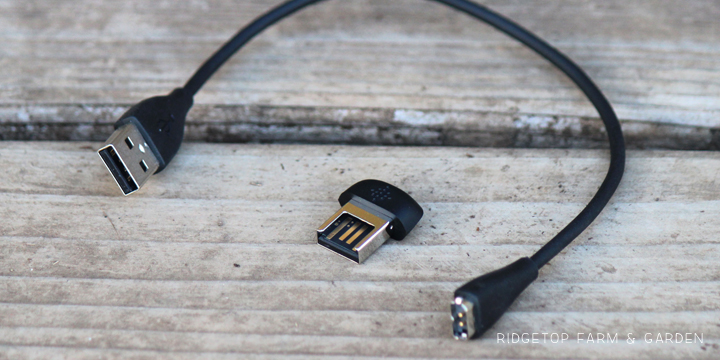 THE CLASP
This clasp is definitely different than the Flex. This one is similar to a belt buckle and very easy to use. I haven't had any trouble with it coming undone.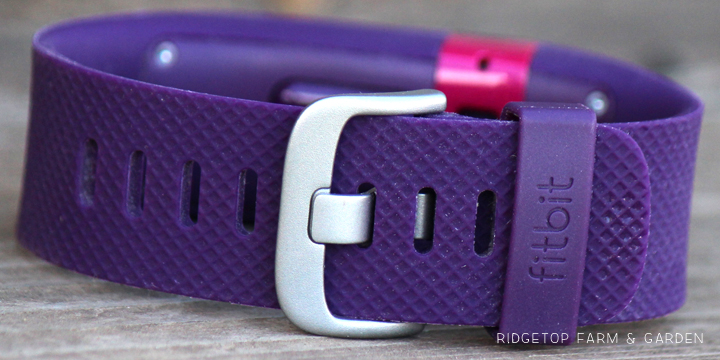 MY DASHBOARD ON FITBIT.COM
The dashboard is pretty much the same as it was when I was using the Flex. I still like it.
My dashboard is showing steps from that day, my highest steps in a day badge, steps taken at what time of day, friends steps over the last 7 days, calories burned, miles walked, active minutes, & sleep info. On this particular day I didn't wear the Charge to bed, so it didn't log my sleep pattern.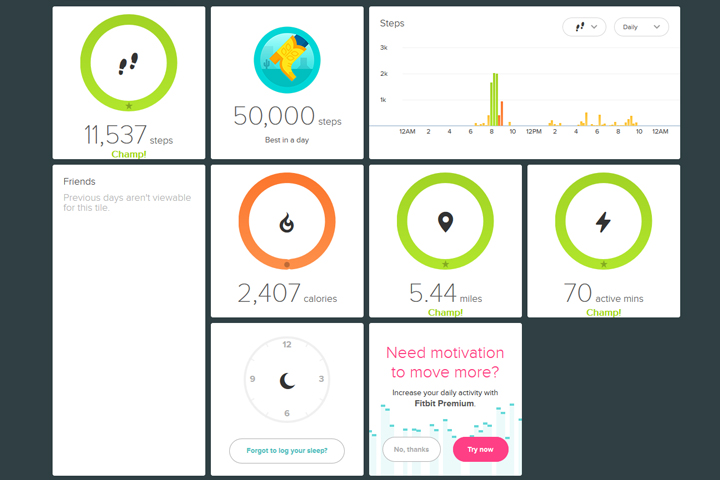 HEART RATE INFO
My favorite bit of info: the heart rate. I love that it shows the fat burn, cardio & peak heart rates. On this particular day I wasn't feeling great, so what it is showing is getting up around 6am and putting on my fitbit. Then running a 5k, followed by driving home and taking a nap. No heart rate is registered during my nap because I took the fitbit off. Then I went to two different parties in the afternoon & evening, but was relaxed during those times.

So far, I'm loving the FitBit Charge HR. It does everything I was hoping it would & has motivated me to challenge myself once again to reach 10k steps everyday for 100 days.