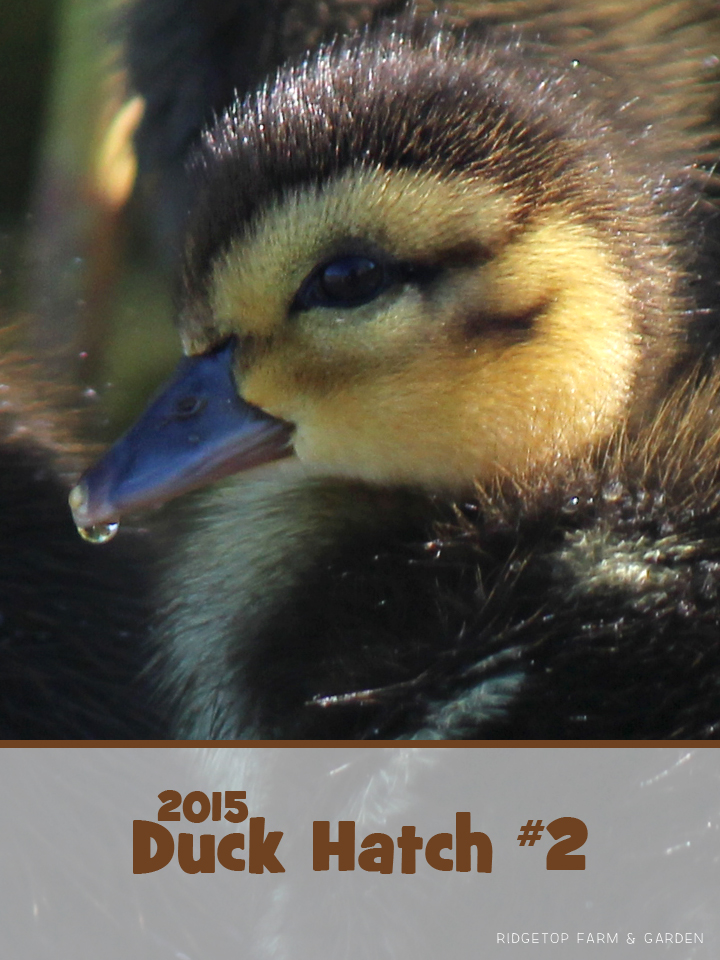 We have 10 new additions to our farm thanks to a broody Welsh Harlequin and a male Muscovy that's good at male duck activities.
BROODY DUCK
All spring and into summer both Welsh Harlequin ducks have been broody and waddling around like crazy. Last month one of the ducks hatched ducklings. Not long after, the other duck began sitting on eggs in almost exactly the same spot.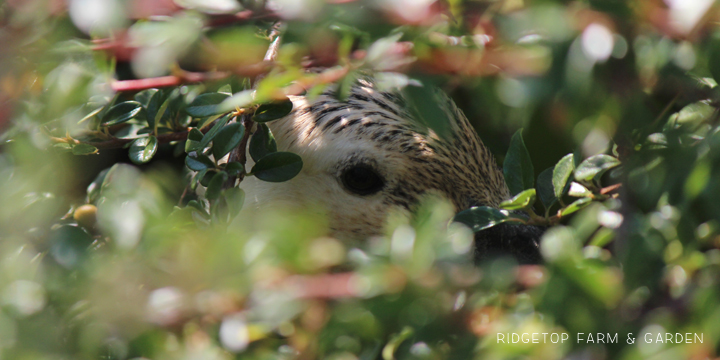 THEY HATCHED
One afternoon Farmer John heard a duckling and spotted it near its mama. The next day mama and her 10 babies ventured out for a swim.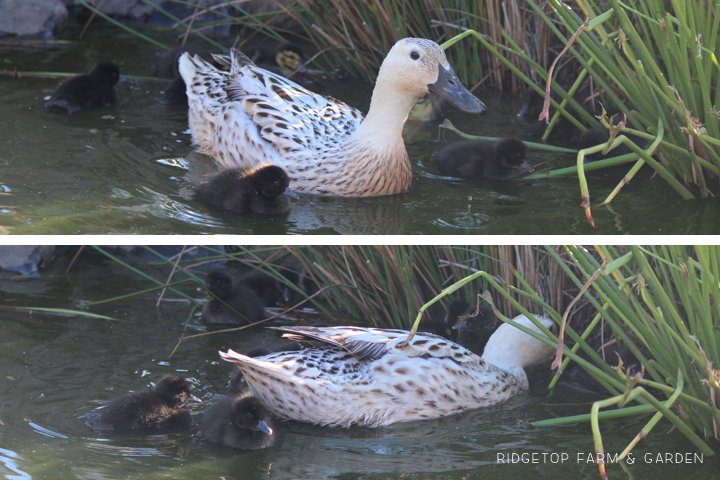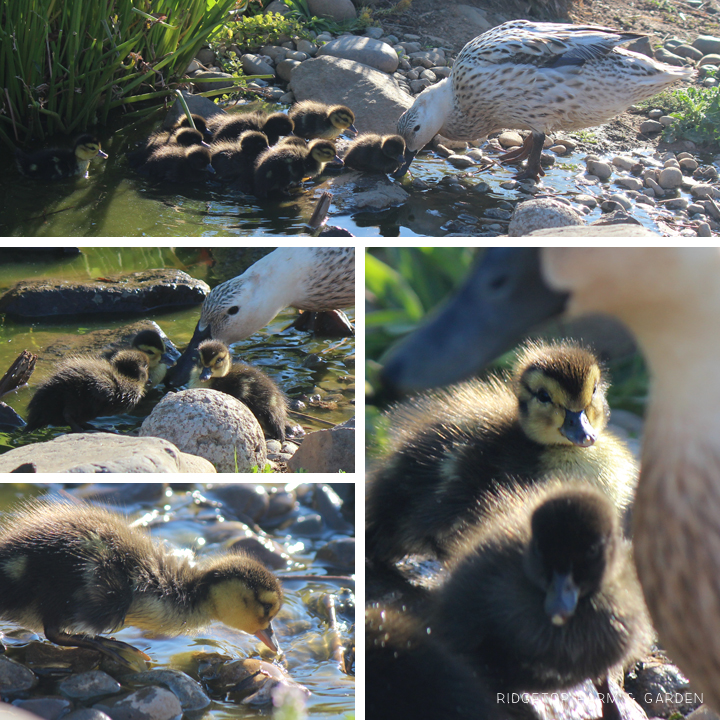 DEAR OLD DAD
Daddy is our muscovy duck, Sally.
Muscovies are an odd duck. Since they are slightly different than other ducks, these babies will be sterile. Which is fine with me. We don't need a bunch of breeding ducks.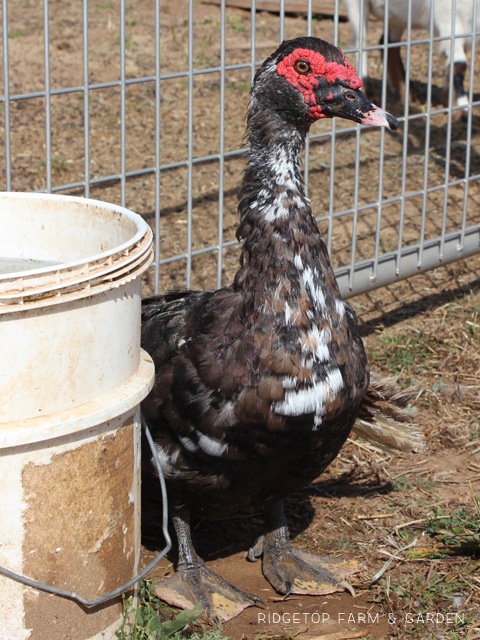 NINE DAYS OLD
We left for vacation the day after the ducklings hatched. We came back home to all 10 ducklings appearing to be healthy as can be.