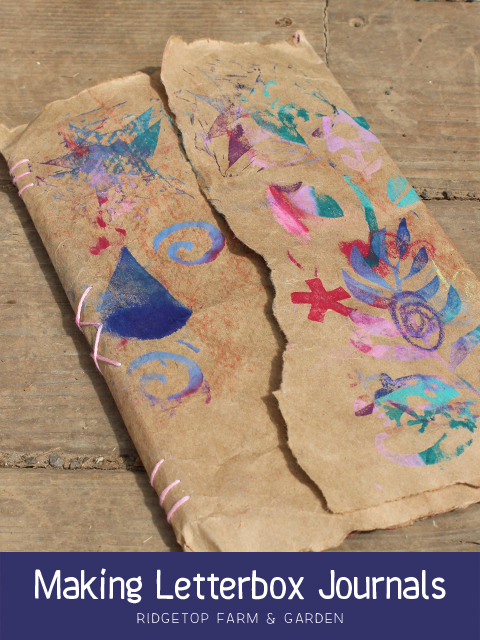 We've gone geocaching many times & decided it was time to try letterboxing.
The first thing we each needed for our letterboxing adventures were journals. Of course, there's always the option of buying a journal. But I like the cost of making our own much better, so that's what we did.
We used the instructions at Layers of Learning.
THE COVER
I tore paper bags into a rectangle shape. Then the kids crumpled the rectangle.
Next they rubbed crayons on the crumpled paper.
When they were done coloring their cover, I wet them just a bit & put them in the oven to melt the crayon wax. Honestly, melting the was didn't work as well as I was hoping. Probably just doing the rubbing would have been good enough.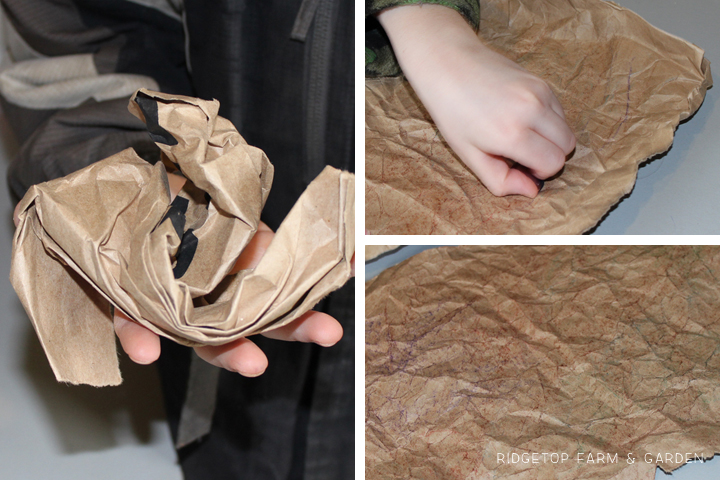 After the covers cooled we used stamps & oil pastels to decorate them.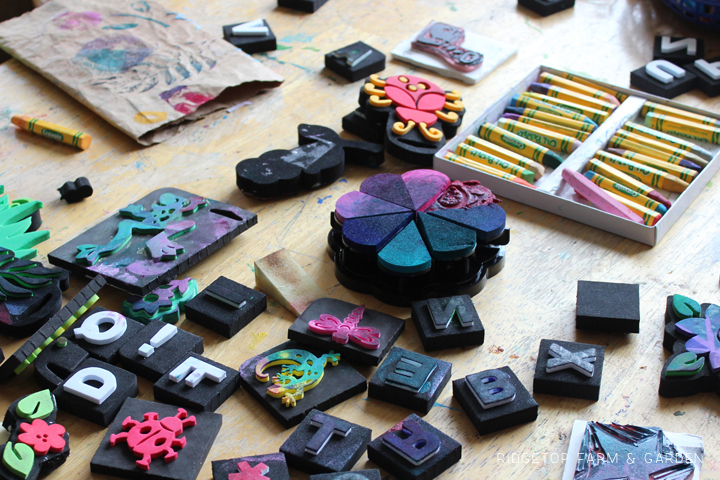 For the most part, the kids went for an abstract look.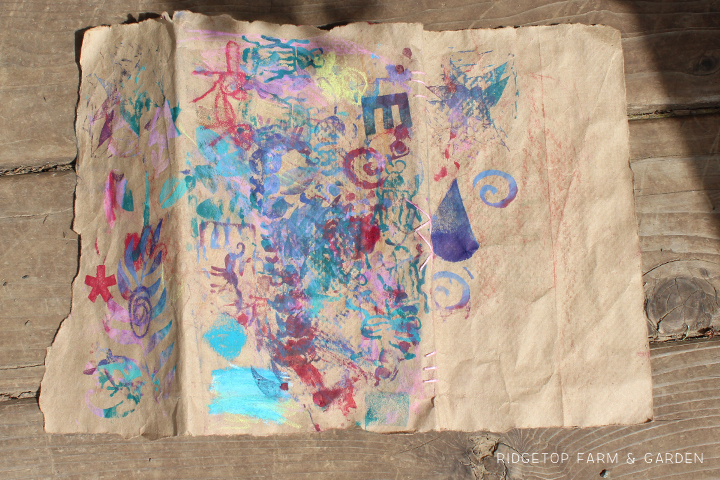 I opted for a minimalist approach.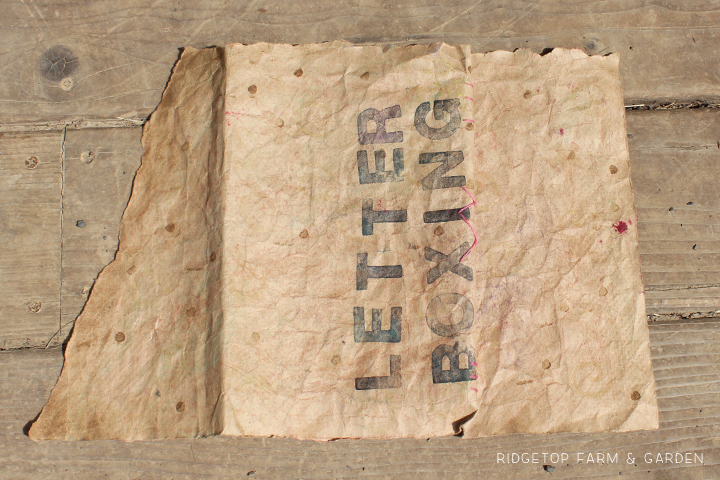 THE PAGES
I used regular copy paper, folding 4 sheets in half & sewing a line on the crease. I made four sets of these for each journal.
Then I stacked the four paper sets together &, using a hammer, nailed a hole through the stacked paper. Each place I needed a hole for sewing the cover & paper together I used the hammer/nail technique. This section is described much better at Layers of Learning.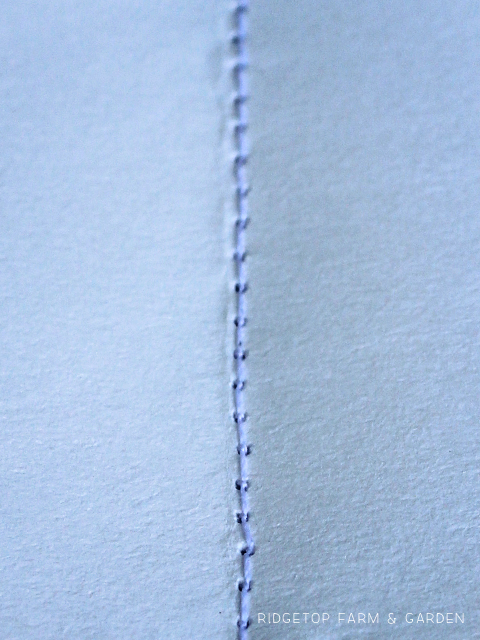 SEWING THE COVER & PAGES TOGETHER
Next, I played around with where exactly I wanted to place the paper on the cover. Once I figured that out I placed the paper on the cover. Then, came the hard part.
Why this was so difficult, I don't know. It seems so simple. But, I had a heck of a time with it.
I liked the look of the binding on the example at Layers of Learning, so I wanted to replicate it.
I used embroidery thread and a needle to sew the cover & paper together. The outside turned out the way I wanted, but the first & last pages don't look too tidy. The middle pages look ok, though.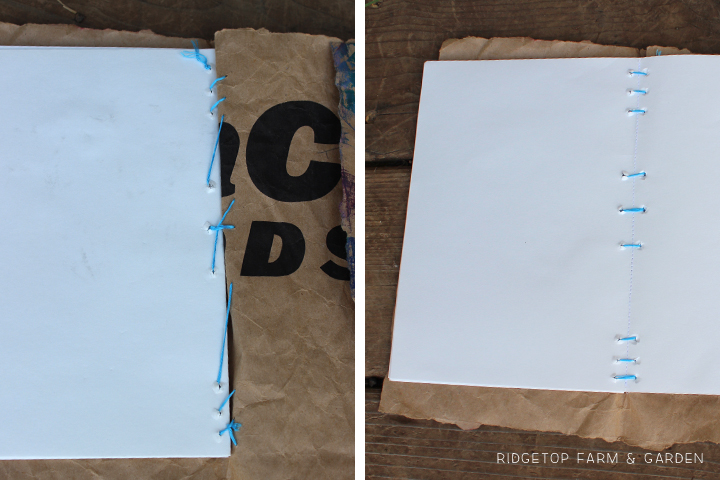 Our completed journals.
I had originally thought I would sew buttons on the front cover to help hold the cover closed. But, after a couple days the journals quit trying to open on their own. So, I didn't mess with it.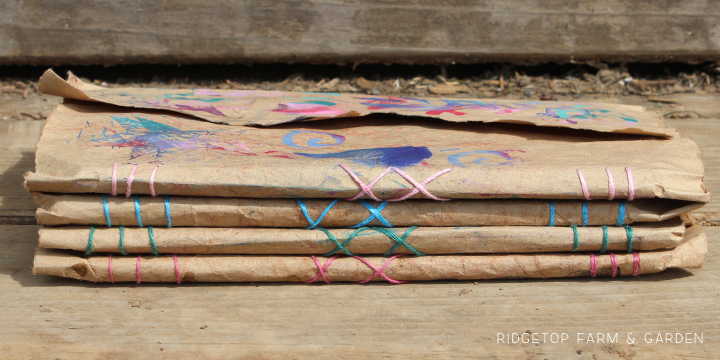 We've gone letterboxing a couple times & so far these journals are working out great.