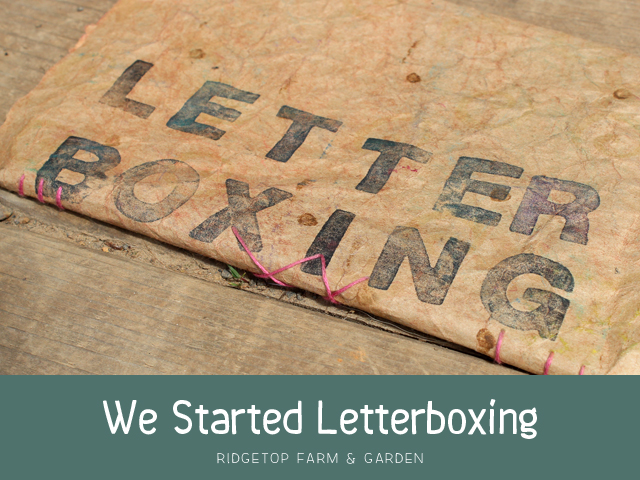 This spring the kids & I tried out a new activity: letterboxing. I had vaguely heard about it and decided to look more into it.
Well, it's a treasure hunt similar to geocaching, involves rubber stamps & takes us to new places. Win, win, win!
JOURNALS
The first thing we did was make journals. The letterbox treasure is a rubber stamp to ink in your journal.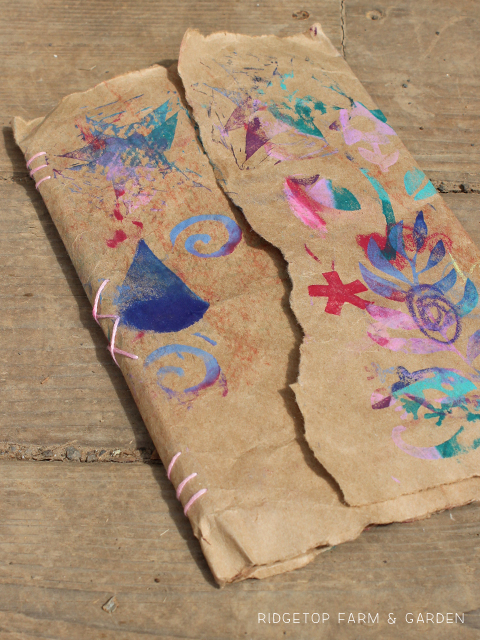 STAMPS
We also carved our own stamps. We use these stamps to ink in the log found at the letterbox. You can choose to make just one stamp for your family. You can also choose to use a store bought stamp. Or, you can do what we do, which is have one stamp for each kid. Whichever kids are with me stamp their image in the logbook we find.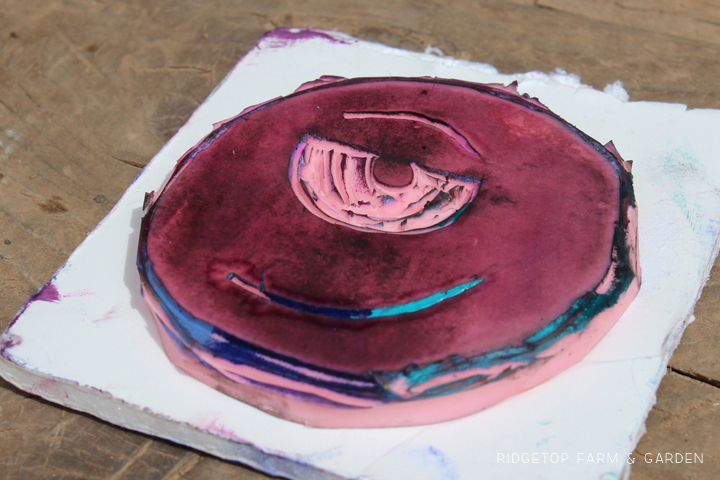 SLEUTHING
We had our equipment, now it was time to find those letterboxes. We use both Letterboxing.org & Atlas Quest to search for clues.
Top: Farm Kid1 grabbing our first letterbox find.
Bottom Right: That first letterbox was Benny Beaver at the Oregon Garden.
Bottom Left: The Benny Beaver logbook was full, but they had a second logbook available. So, we stamped in that one.
Be sure to bring your own ink pad, as many letterboxes don't have them.
I will admit, it is a bit of a process getting our 4 logbooks stamped & the kids 3 stamps in the found logbook.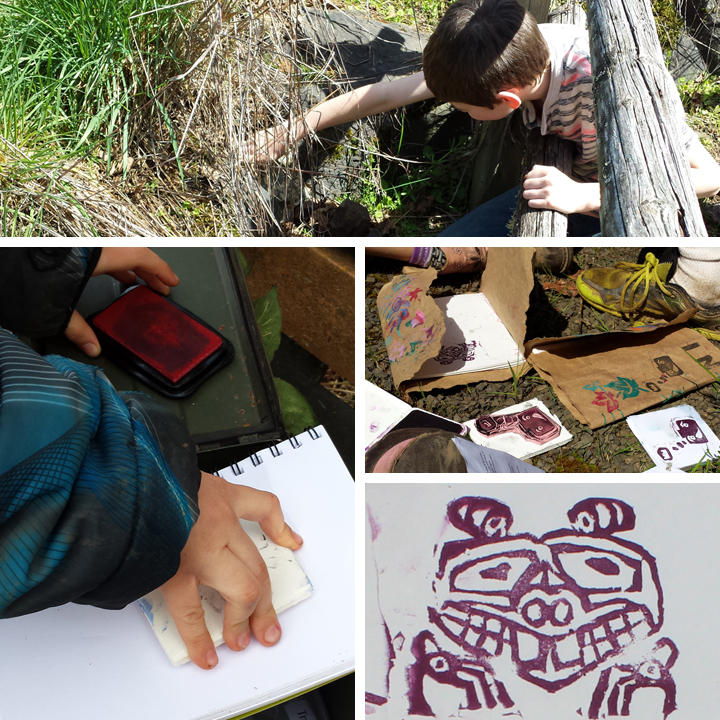 Four of the letterbox stamps we have found. I typically add the name of the letterbox & the date we found it to my journal. I have seen others add info about who they were with or what they were doing. I kinda like that; maybe I'll start including more to my journal.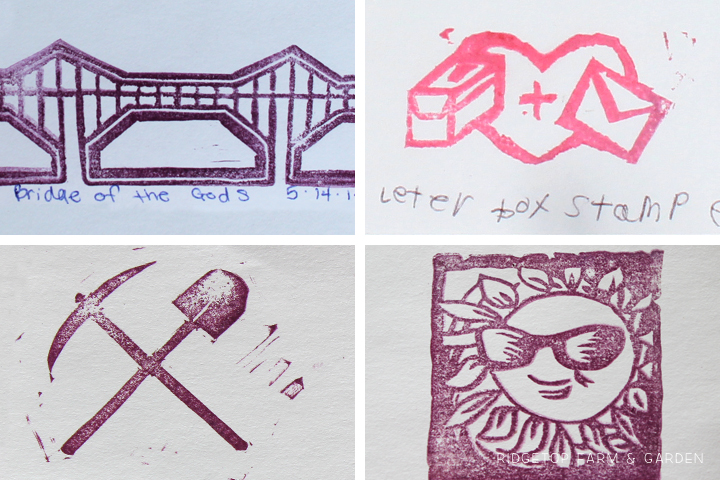 My children enjoy letterboxing, but I'm afraid I might enjoy it even more. I like adding a treasure hunt to our outings & am usually impressed at the quality of stamps we find.
The only downside is that we get skunked often. We don't find the letterbox we're searching for about half the time. It's frustrating, but then it makes the ones we do find that much more special. I think it's a combination of our sleuthing skills needing improvement, as well as the websites not keeping up to date on missing letterboxes. It seems not near as many people log letterboxes as geocaches, so there just isn't much info out there about a particular letterbox. Also, as of today, there is not an app for my droid phone. This makes it trickier to double check certain things while out searching.
That being said, I still enjoy this activity very much and hope to add many more stamps to my journal.