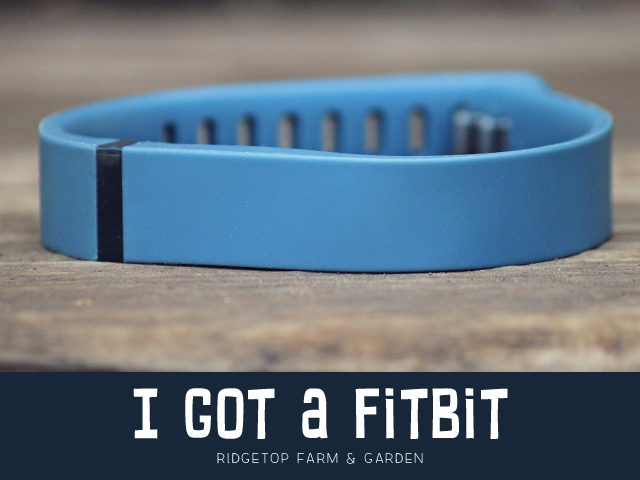 About a year and a half ago I started running. It was the exercise program I thought would work for me. And it has worked, as far as sticking with it and improving my health. I had no desire to change my eating habits, though. So, although, I added exercise to my day, I wasn't losing any weight. I was holding steady at nearly 200 pounds.
Then, January 1st of this year I decided if I wanted to lose weight I was actually going to have to change the way I ate. So I watched what I ate & used My Fitness Pal to keep track of my daily calories. I've been losing weight slowly. As of today, I have lost a total of 20 pounds.
Some time along the way, I mentioned to my hubby about a cool gadget called a fitbit. I wasn't going to buy it, but I thought it seemed fun to use.
Many months after that conversation, for our 15th wedding anniversary, he gave me a fitbit flex. We don't always do anniversary gifts, but I'm sure glad we did this year.
This post contains affiliate links.
IN THE BOX
Here's what my fitbit flex came with:
1 large & 1 small wristband, the tracker, a USB dongle & USB charging cable.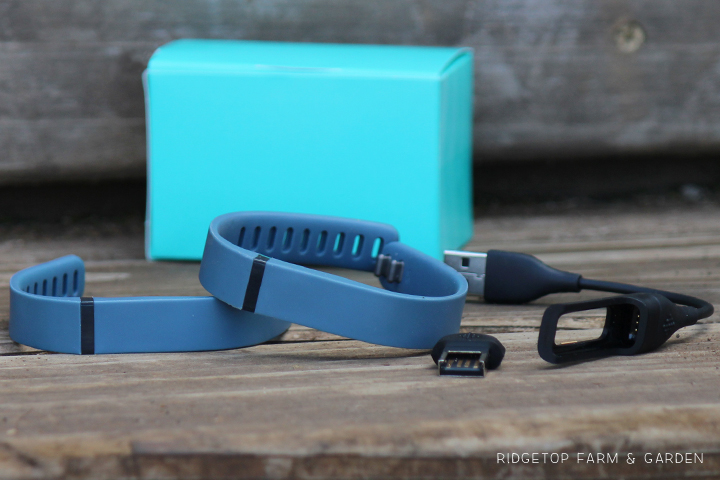 THE TRACKER
This is the piece that actually tracks your steps. It's a small piece that is movable between the various wristbands and the charger.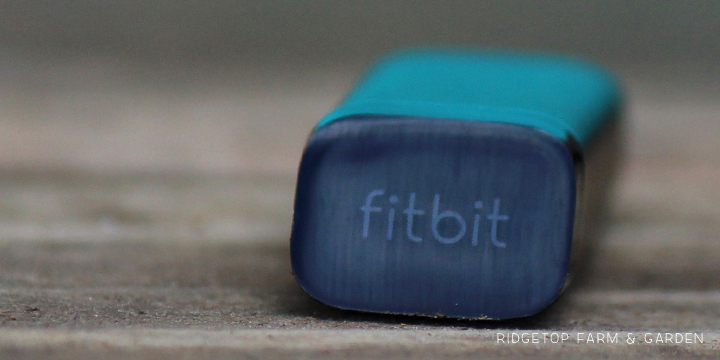 THE WRISTBAND
I wear mine on my left hand, my non-dominant hand. The small wristband fit, but after wearing it awhile I thought it was slightly too tight. So, I switched to the large wristband & haven't had any trouble. It's comfortable. It's waterproof. I wear it while doing the dishes & pulling weeds in the rain. I haven't worn it in the shower, but I could.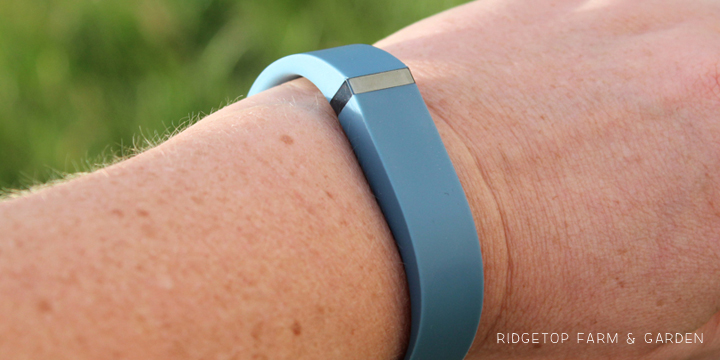 Putting the wristband on is a bit tricky. Those two knobby things are difficult to snap into the holes. But, eventually, I always get it on.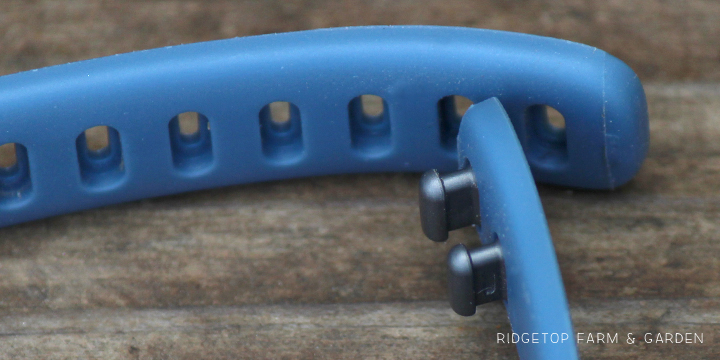 MY DASHBOARD ON FITBIT.COM
The fitbit really is just a glorified pedometer. But, it's a fun, snazzy looking pedometer that logs your info & awards you badges when you meet your goals.
The dashboard is where I can see all my info at a quick glance on my computer. I could customize it, but the basic look is working for me so far. It shows how many steps I've taken, how many calories I've burned, the total distance I've gone & my very active minutes.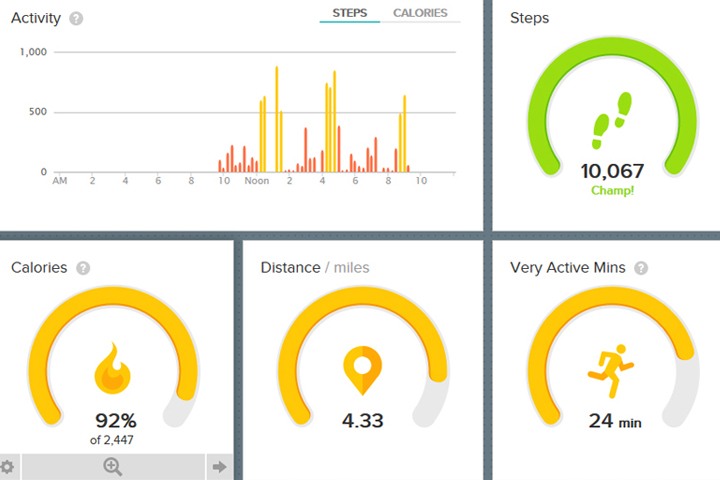 If I hit my goal in a certain area, I get a beautiful green smiley face.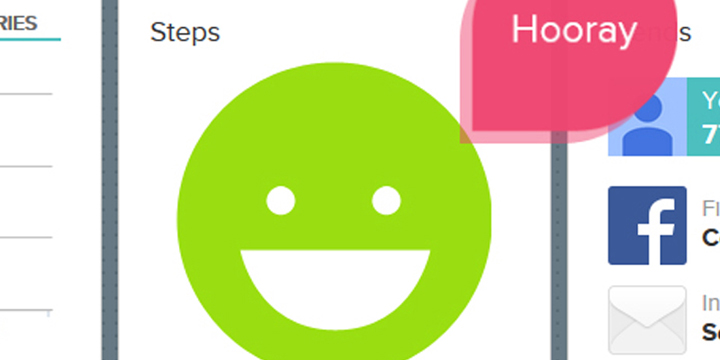 BADGES
Left: When I reach an achievement I get a badge. They are recognition that I've kept moving.
Right: At day 17 of using the fitbit, I've earned these 4 badges and am hungry to earn more.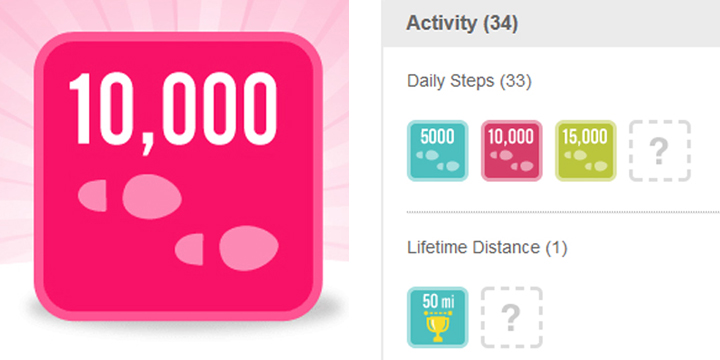 TRACKING SLEEP
The fitbit flex can also track your sleep. I do have it track mine most days just because I'm curious. But, it doesn't tell me anything I don't already know. I know when I've been restless at night. And often I put it in sleep mode, then watch tv in bed. It logs it as sleep because I'm not moving – but I'm not really asleep. Also, I tend to lay in bed for a little while before I get up. Again, though, since I'm not moving it logs it as sleep. My guess is on this particular day in the photo that I actually fell asleep around 11:30 & woke up about 6:00, getting 6.5 hours of sleep instead of nearly 8 hours. But, I do like seeing that I slept so well in those 6.5 hours. If you have trouble sleeping, this information might be helpful to you.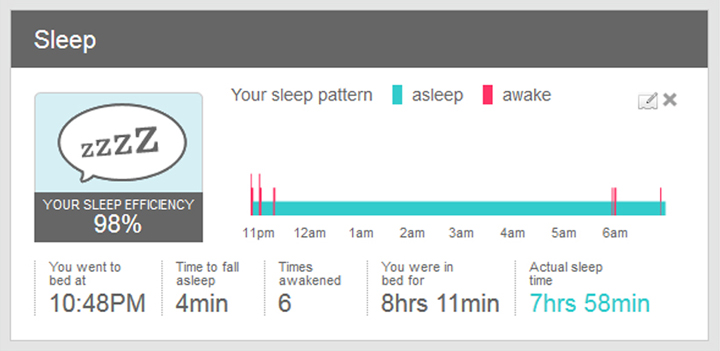 SYNCING WITH MY FITNESS PAL
One of my favorite things about the fitbit is that it syncs with My Fitness Pal. I've been using MFP since January to log my food and activity, so I'm thrilled that the two can work together.
I was using MFP to log my activity. Now I use the fitbit tool since it's logging all my steps automatically. On the MFP exercise diary there is now a fitbit calorie adjustment. I don't totally understand how it comes up with this calculation. I feel like it's a bit generous with the calories burned it gives me. I had my calorie intake at MFP set to 1430. Then, the fitbit adjustment would add on about 500 calories burned. So now, MFP would allow me 1930 calories. Some days I feel like I earned the extra calories. But, most often I didn't feel like I was actually burning the extra 500 calories. So, I changed my calorie intake at MFP to 1200. Now when it adds on the 500, my daily goal is closer to 1700. To me, that seems better when I'm trying to lose weight. I'm still working on getting this to be an accurate assessment of my calories and exercise, but this seems to be working so far. We'll see what the scale says after a month or two of using this method.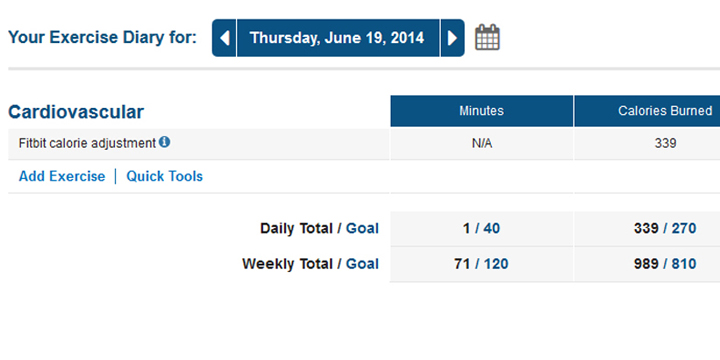 I log my weight at MFP and that info transfers to the fitbit tool, creating this graph. It's easy to see that I fluctuate a little bit every day.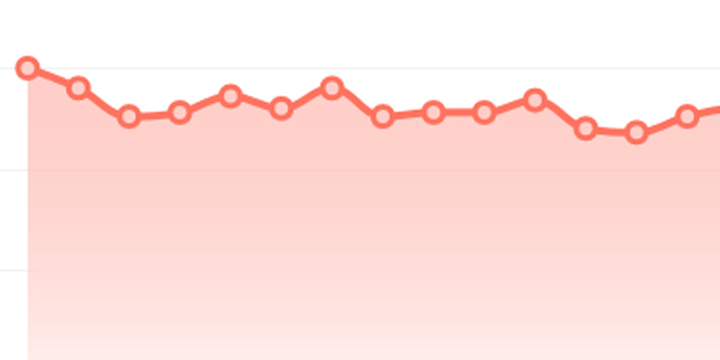 TRACKING STEPS ON AN ELLIPTICAL MACHINE
When using my elliptical machine by holding the handles, the fitbit would rarely register a step. Well, that just wasn't going to work for me. I tried going for a half hour without holding the handles and it registered those steps. But, I wasn't as comfortable on the machine. So, I searched for a place to put the fitbit so that it would register the steps & I could still hold the handles. What I found to work best is attaching the fitbit to the side section of my underwear. When my hubby saw the fitbit hanging from my undies as I was sweatin' away on the elliptical he thought I was crazy, but it works.
In most instances, I find the fitbit is generous with the amount of calories it says I have burned. Not so with the elliptical, though. I'm tired & I'm dripping sweat; I want every calorie the elliptical says I have burned. So, I attach the fitbit to my underwear to log the steps. But, I use the manual activity log to record the calories burned. I can log that I ran for 45 minutes. The fitbit records the steps it knows I took, yet uses the calories I logged as the ones burned in those 45 minutes.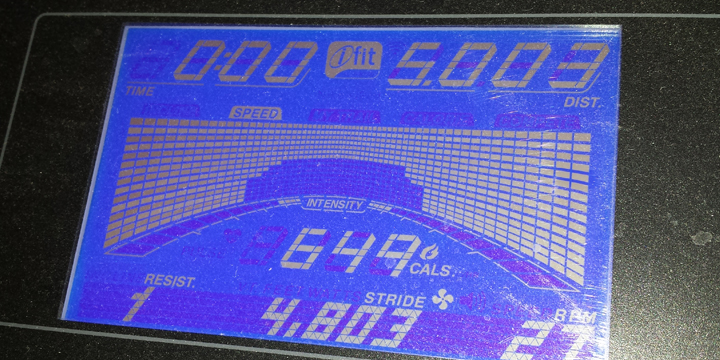 PHONE APP
There is also a phone app that syncs with my fitbit using bluetooth. I typically use it to see how close I am to my step goal when I'm out and about.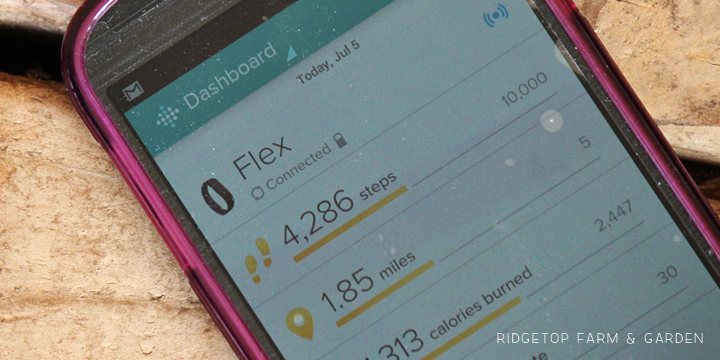 REACHING 10,000 STEPS
At every 2,000 steps another round dot lights up. When I finally reach my goal the fitbit vibrates and the 5 lights do a happy dance. This is the only recognition on the fitbit itself of how many steps I've gone.
I have mixed feelings about how difficult it is to reach 10,000 steps in one day. On one hand, it's very easy to get the steps. The only thing you have to do is get up & walk. A step is a step whether you're walking or sprinting. If you have a job where you're on your feet all day or live in a place where walking to and from place to place is an option, it would probably be easy to get the 10,000 steps. Most days, I probably would not reach 10,000 steps without trying. Yet, I'm determined to reach the 10,000 steps & I have all the 17 days I've had the fitbit. Some days I haven't had to do anything extra for them. Some days, though, at the end of the night I'm standing in the kitchen stepping just to get in those last steps. Last weekend we went to a party and at 11:00 I realized I hadn't quite reached 10,000, so I stood there looking like a fool stepping in place while talking. But, I got my steps in.
I am challenging myself to get 10,000 steps every day for 100 days straight. 17 days down, 83 to go.
Although, I don't think the fitbit is a necessary gadget, it is challenging me to move more. And that certainly can't be a bad thing.
Looking for a Fitbit yourself? Check out this one on Amazon.