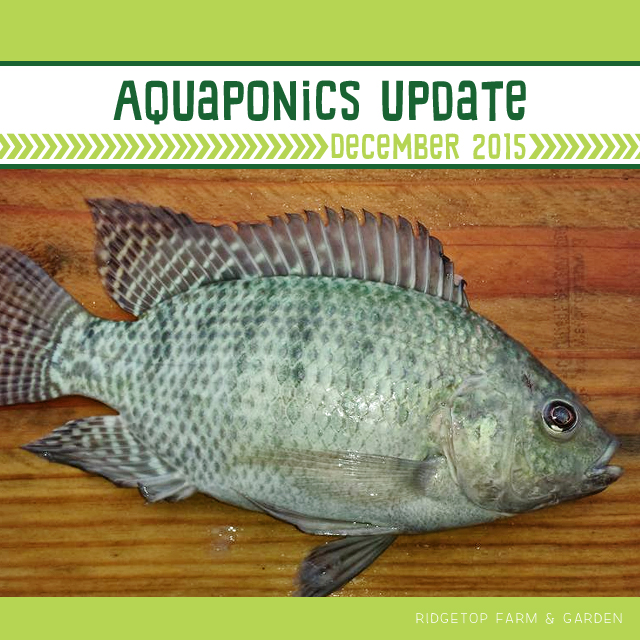 The big news this month is that we finally harvested a couple tilapia!
We've been waiting a year and a half for this day.
It's been a fun learning experience growing produce in our aquaponics system. But, the thing I've been most looking forward to is getting to eat a fish.
As exciting (and yummy) as it was to eat this fella. He's really not all that big for being in the tank for a year and a half. He only weighed about half a pound. Statistically he should have been 2 – 3 pounds by now.
I have two theories on why our fish aren't growing as quickly as we expected. One – We aren't feeding them enough. Or two – Their water is slightly too cold for optimal growth. This breed tends to grow larger in year round warm water.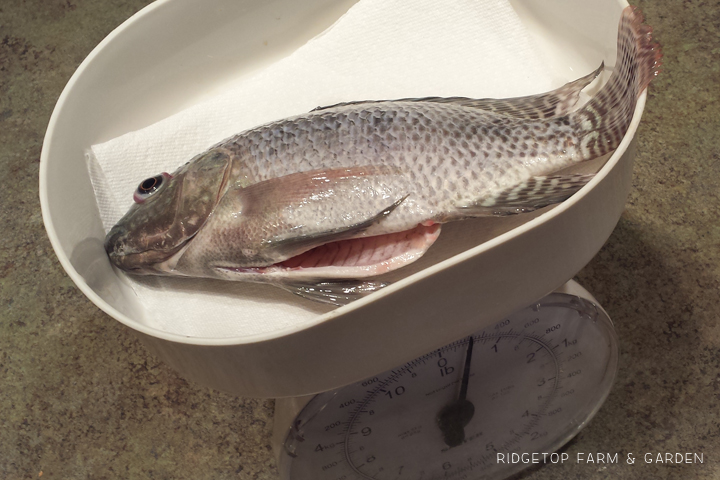 Farmer John fried one fish for lunch. We fried the other for dinner. One small fish for a family of five wasn't exactly an over abundance, but we made it stretch and enjoyed every bite.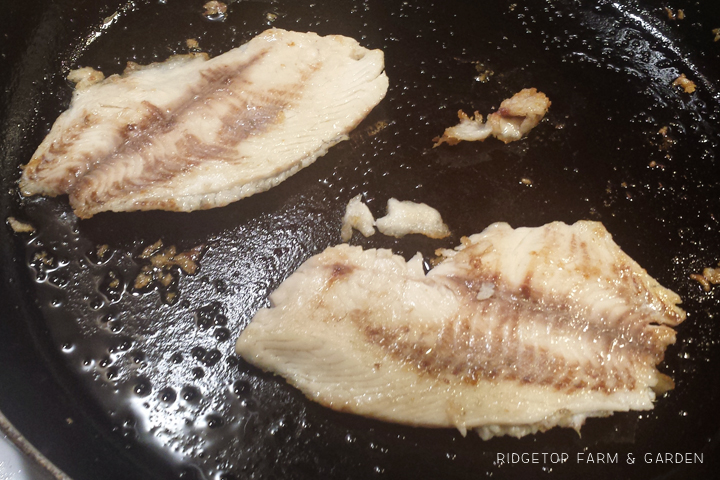 We shredded up the fish fillets for tacos. Because we needed more protein for our tacos, I also diced and sauteed homegrown chicken.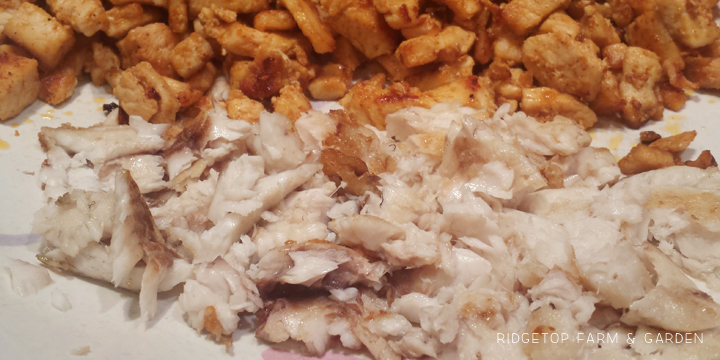 One of my favorite meals just got better.
I could eat street style tacos for weeks and not get tired of them. I always make them with chicken. Now I can enjoy them with tilapia, too.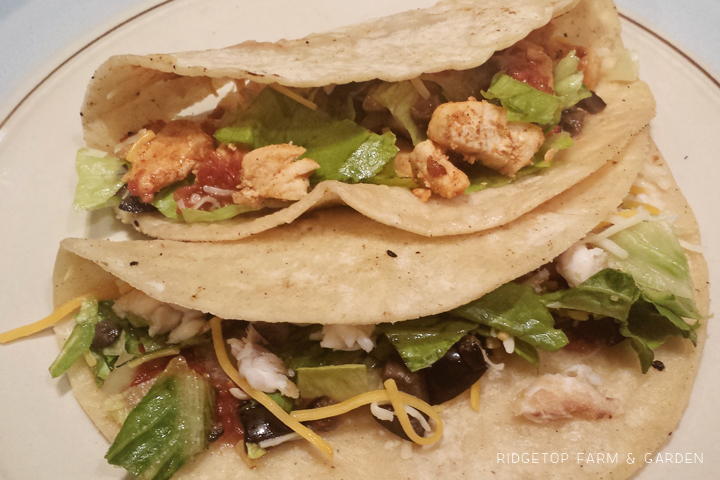 These tacos are so simple to make and so delicious. I always eat too many.
Ridgetop's Chicken or Fish Street Style Tacos
• corn tortillas (fried in vegetable oil for about 30 seconds on each side)
• chicken (sauteed in vegetable oil and taco seasoning)
• fish (we used tilapia fillets, fried in butter)
• lettuce (chopped)
• shredded cheese (we like cheddar or jack)
• black olives (sliced)
• salsa (we use homemade, but whatever you like will work)
I can't express enough how thrilled I am to harvest these fish. It is very rewarding to feed my family in this way.