The front yard is a mix of a few flowerbeds. The focal point originally was the wishing well. Now there's so much going on, I'm not sure what the focal point is.
I love the wishing well, but am having trouble loving this flowerbed as a whole. I can't seem to get the layering right & my stepping stones leading to the wishing well in the summer are covered by perennials. Maybe I should add a few larger evergreens near the back edge. I also wonder what the flowering cherry tree will do to the look of the flowerbed as it matures.
2008
In 2008, our house was complete and it was time to focus on the landscaping. We had a blank canvas to work with.

2009
Top Left: The beginnings: A tree, a rhodie and a couple other plants scattered about.
Top Right: I began putting in a little path. Trying to save money, we had a load of sawdust delivered to use as our first year's mulch. It seemed to work alright, but it very quickly gets mixed in with the dirt. In most places a year later you couldn't even tell we put down the mulch.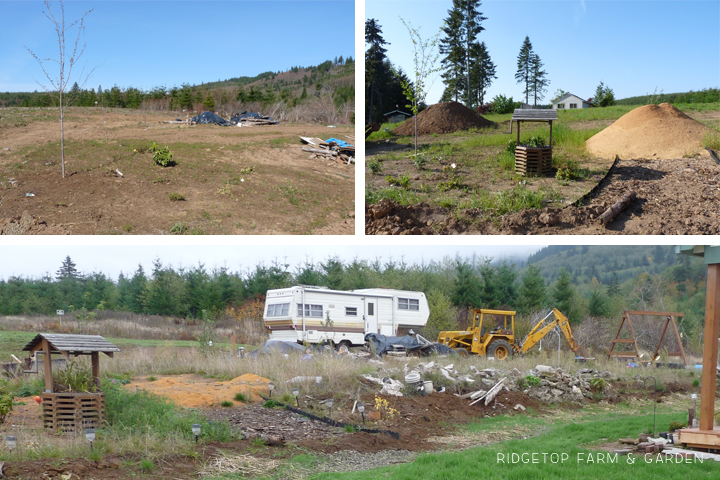 2010
Bottom: This spring a pond and cement wall went in.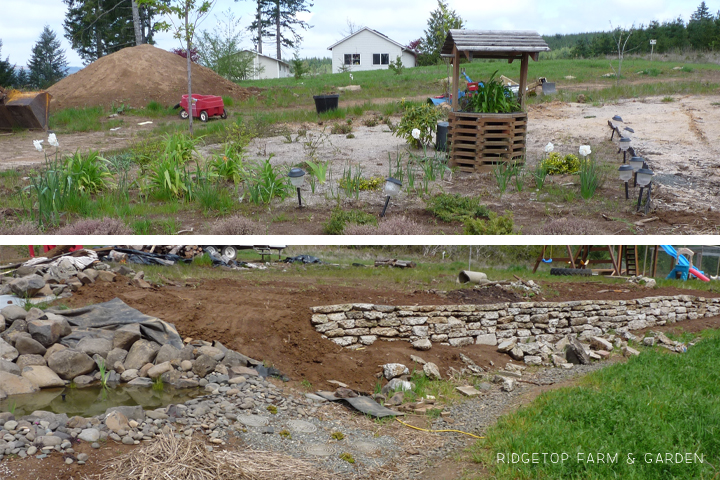 2011
Top Left: The previous spring, I installed a small, 3 layer concrete wall to the front of the wishing well flower bed. That's just what it needed; a nice polished front. By doing that, I extended the flowerbed out a little further than I originally planned, which worked out fine.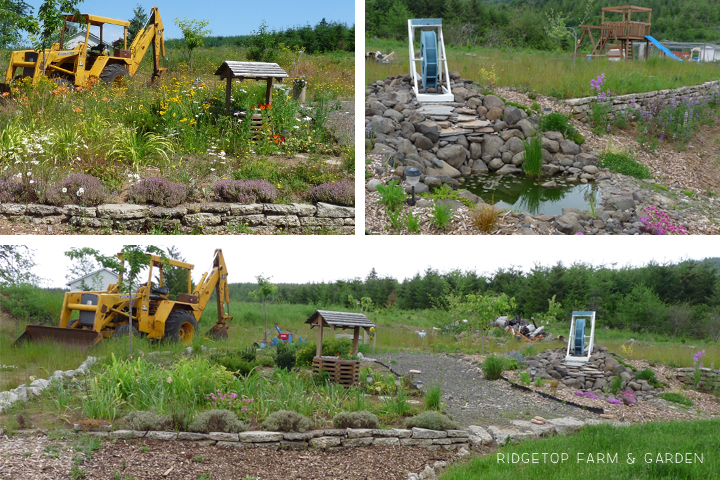 2012
Top: After living in the house for 4 years, we finally got a front porch & flowerbed to go with it.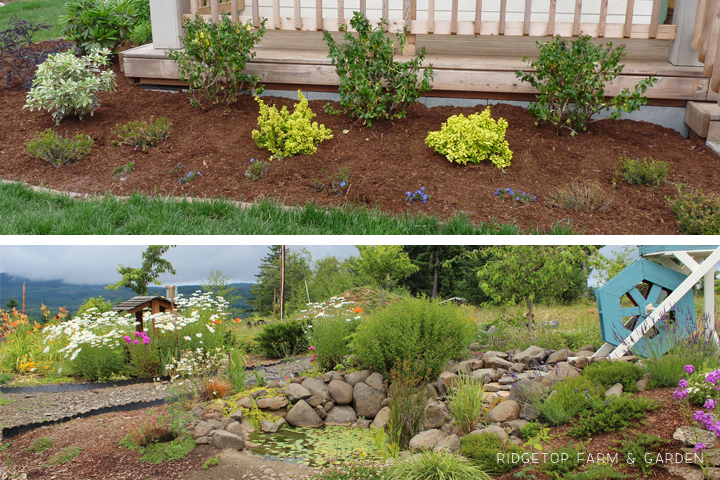 2013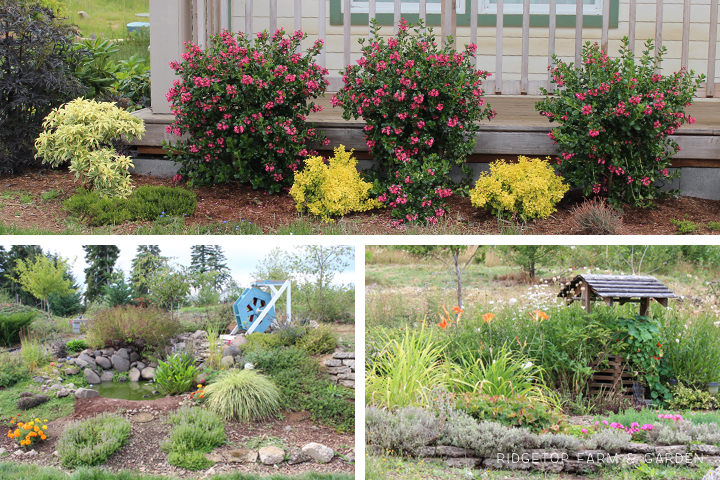 2014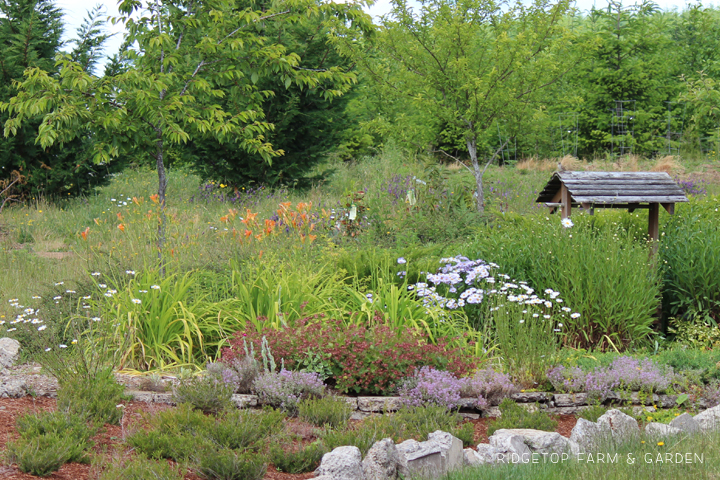 Check out our other Flower Garden Areas:
Back Yard
Bird Village & Pond
Front Yard Pond
Shade Garden