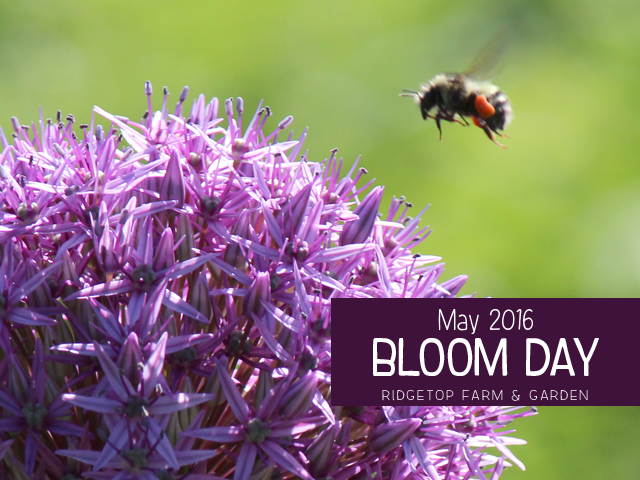 May & June are my favorite months to enjoy our flowerbeds. This May has not disappointed. The foliage is filling in and the blooms are lovely.
BIRD VILLAGE
There is a lot (almost too much) going on in the bird village. After many years, this area is finally starting to feel like a complete project. If only I could keep the weeds out…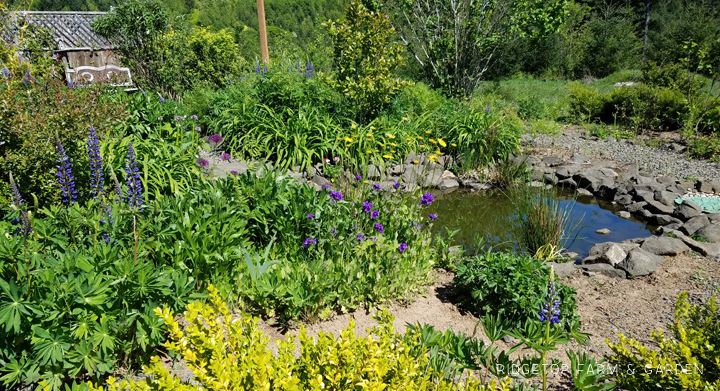 Snowmound Spirea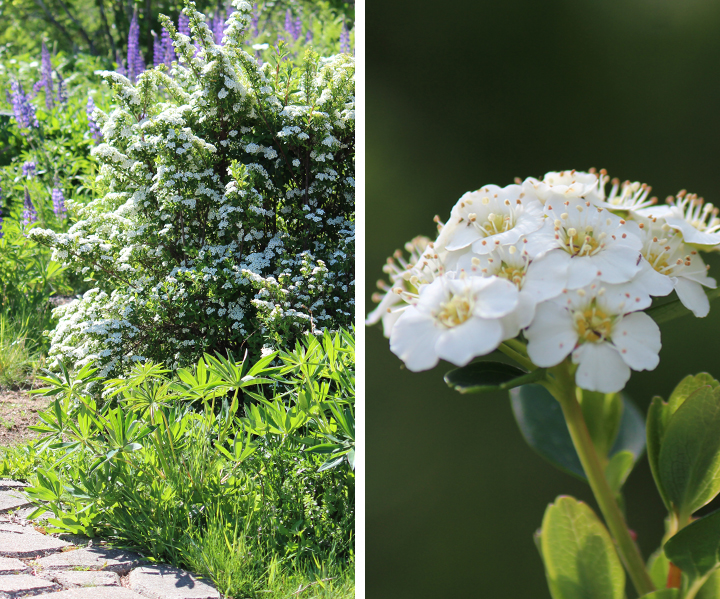 Lupine
This has been a great year for the lupine.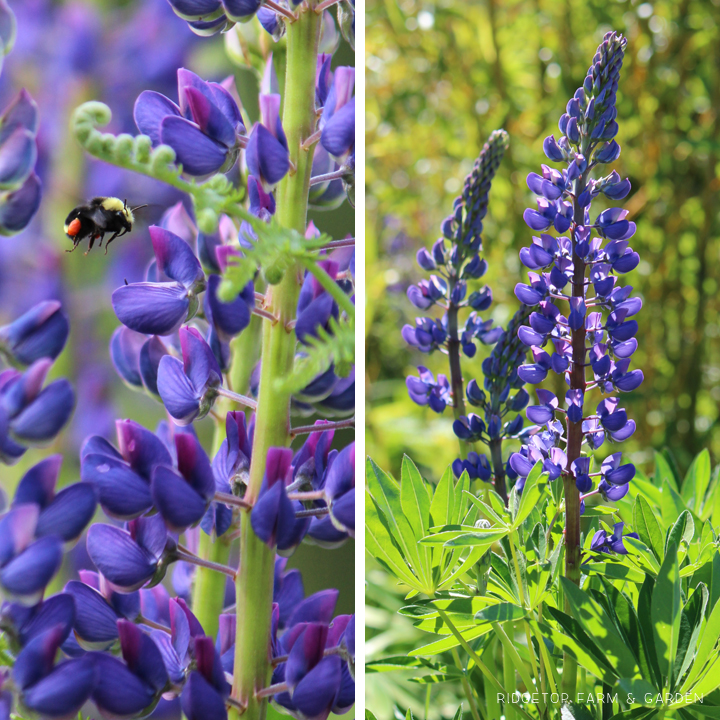 Lincoln Star Clematis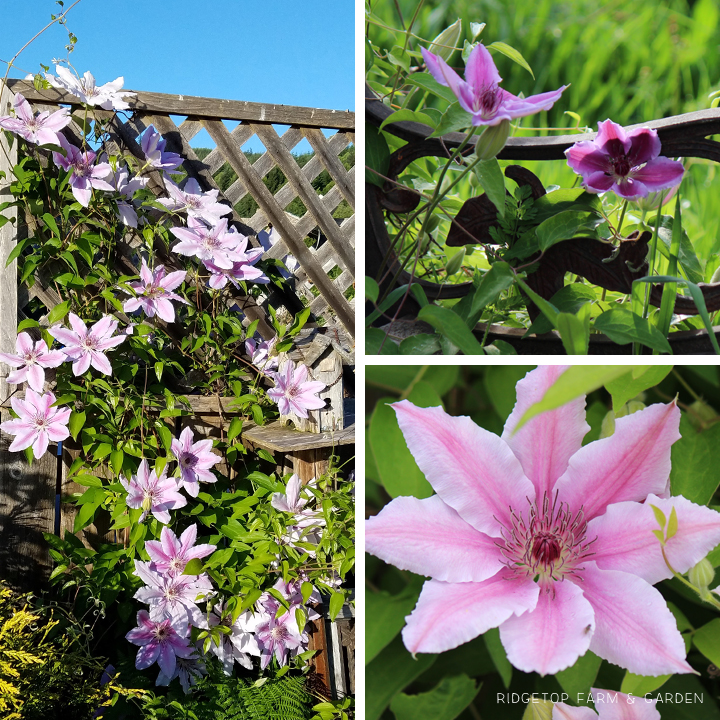 Allium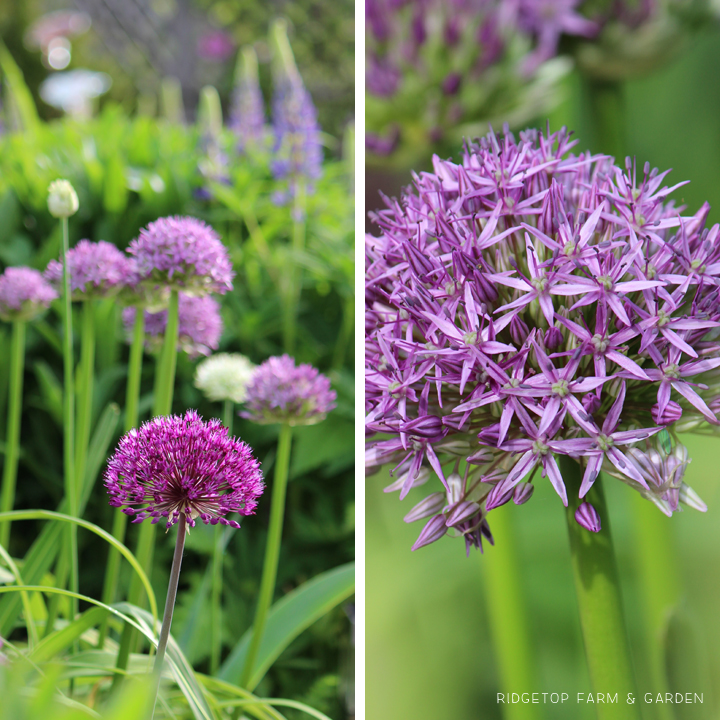 And more beautiful blooms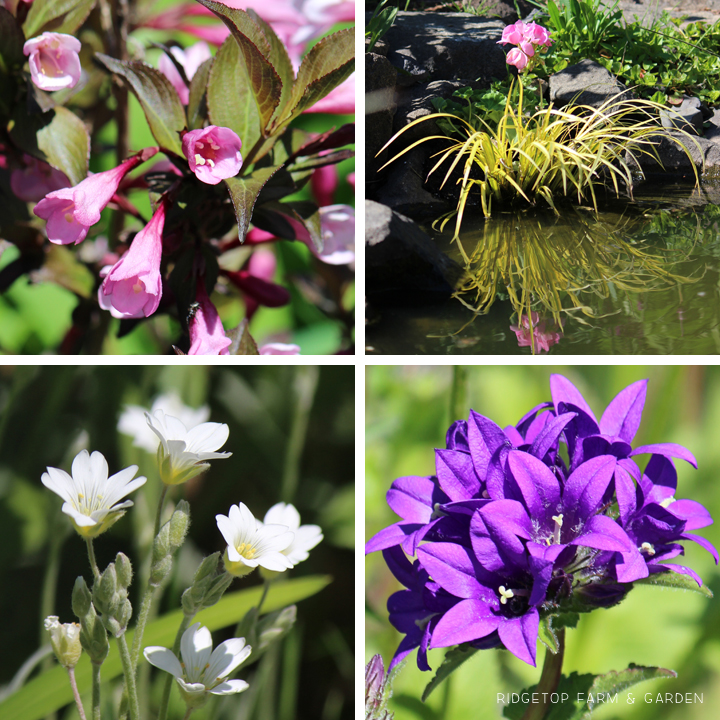 Near the Bird Village is a native rose that's looking great.
And, there are a couple iris' in our little meadow.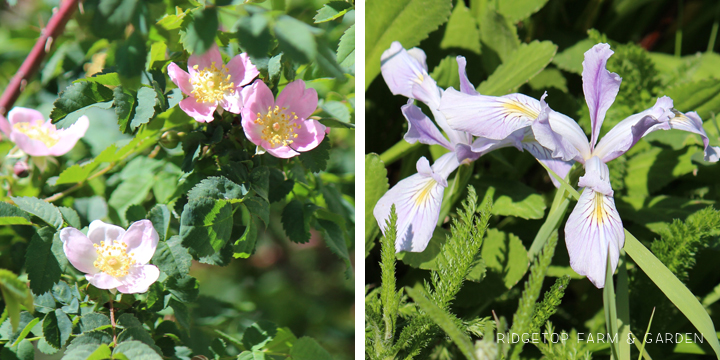 SHADE GARDEN
Top Left: I'm not a huge rhododendron fan, but I love the light purple blooms on this one.
Right: Variegated Weigela. Love it and all its pretty pink flowers.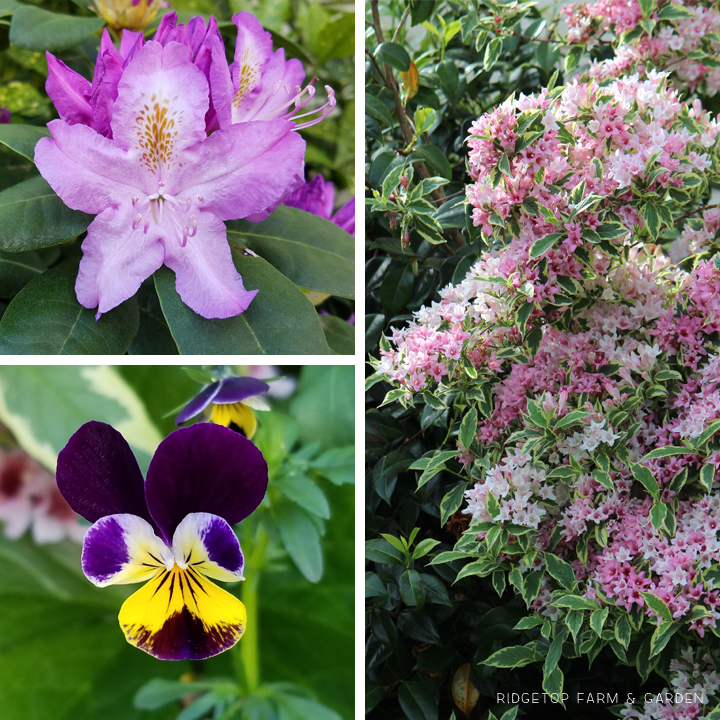 FRONT YARD & POND

The lithodora is looking fabulous this month.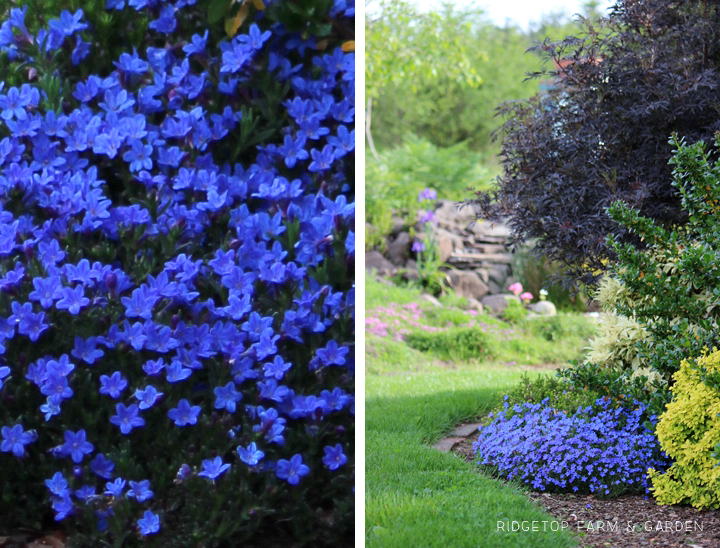 Top Left: Variegated Vinca Major
Top Right: Cotoneaster
Bottom Left: Thyme
Bottom Right: Hardy Geranium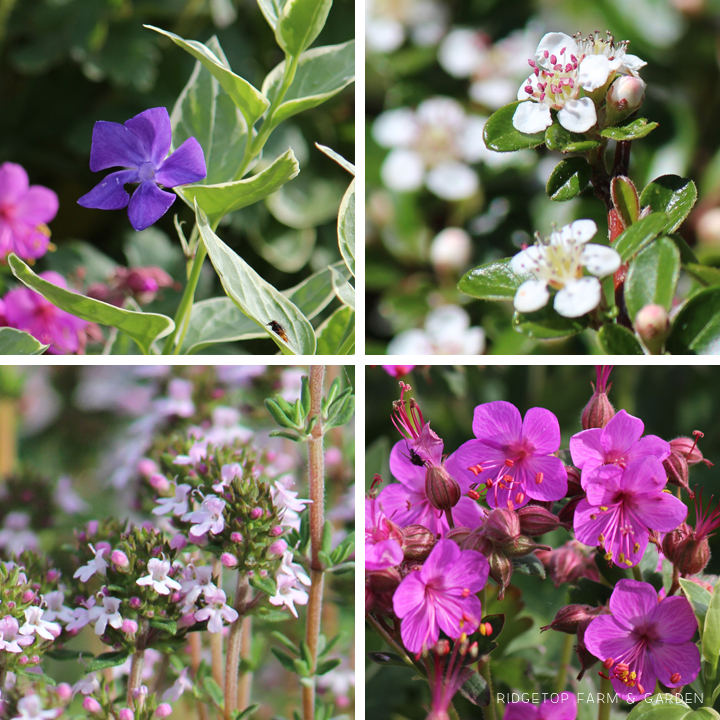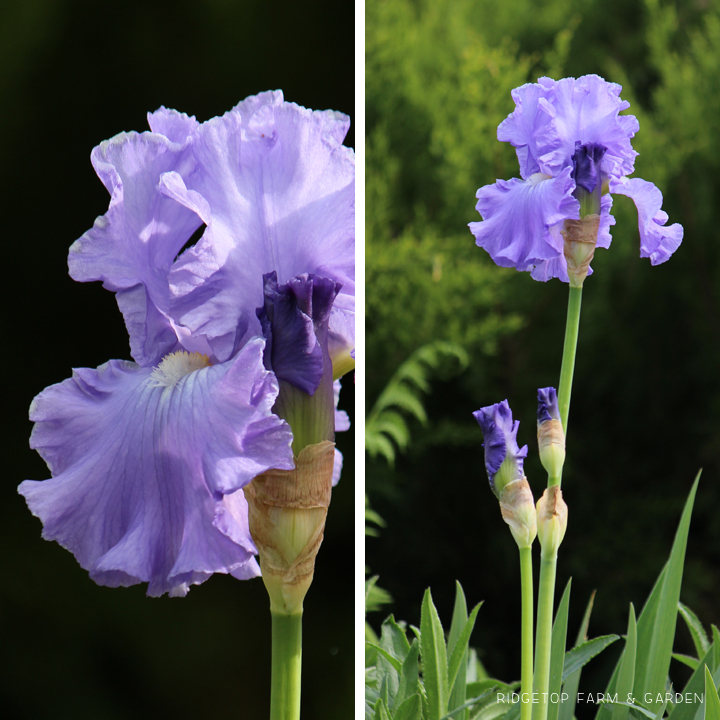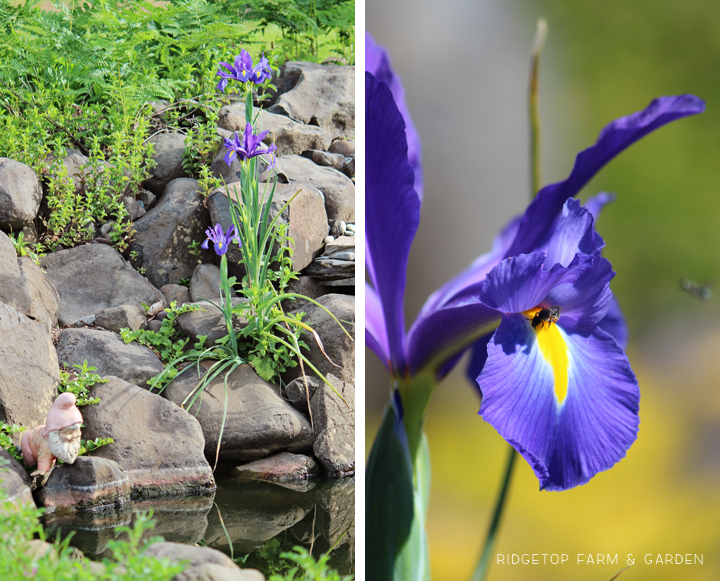 Top Right: Columbine 'Aguilena'
Bottom: Easter Egger hen searching for bugs in the creeping thyme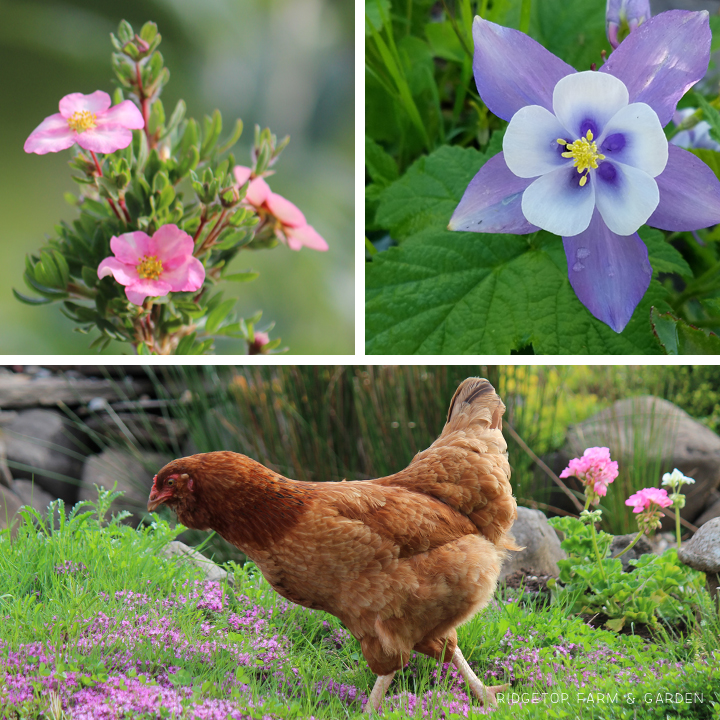 To enjoy more Bloom Day posts check out May Dreams Garden