The kids & I love going to the Audubon Society. We enjoy seeing their education birds & exploring the trails.
Depending on the direction you're coming from, you may drive through a cool tunnel like this one on Cornell Road. The sign says it was built in 1940.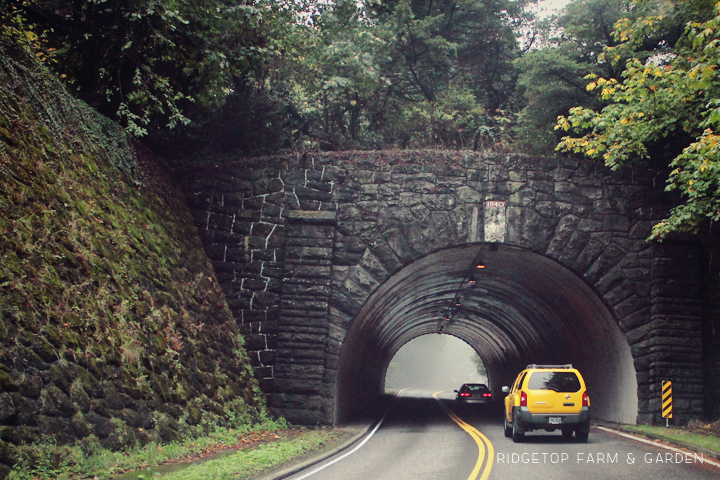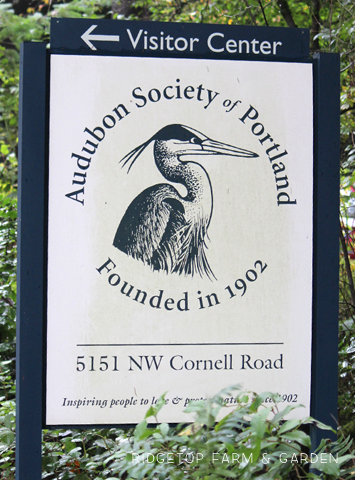 Interpretive Center & Nature Store
One of our favorite things is watching the birds outside the windows at the bird feeders.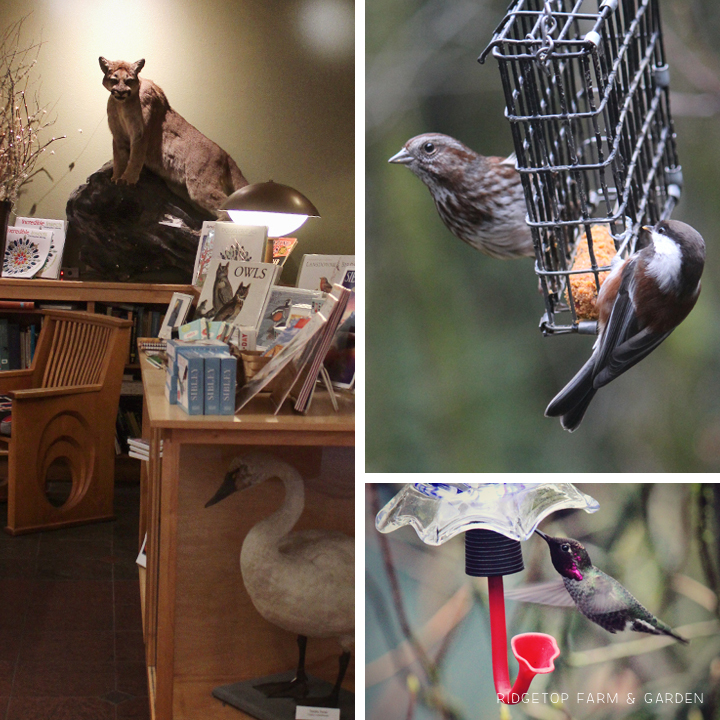 Farm Kid2 & I attended a book signing by author & illustrator Lisa C. Manning. The book is titled Falcons in the City and based on Peregrine Falcons, like this education bird Finnegan.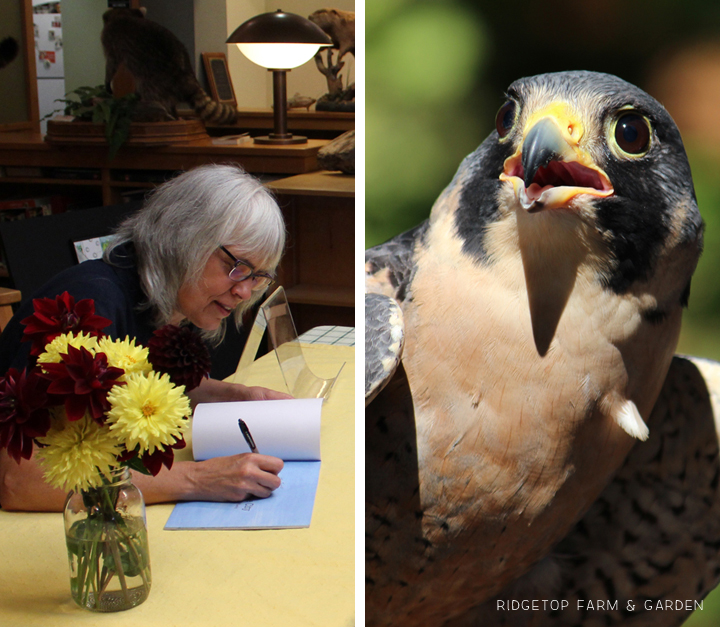 Interesting Trees
In between the Care Center and the Nature Store are two particular trees of interest.
Left: The Giant Sequoia is the largest tree in the world. I don't know how this one compares to others, but it is huge.
Right: The Dawn Redwood is said to be a living fossil. Prior to the 1940's the tree was only found in fossil form. In 2005 it became Oregon's official state fossil.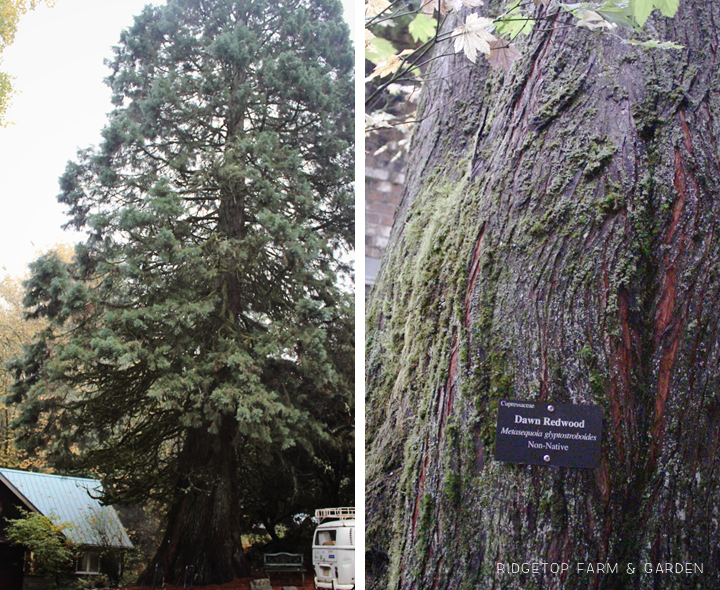 Wildlife Care Center
One room of the Care Center is open to visitors and has birds & turtles to see.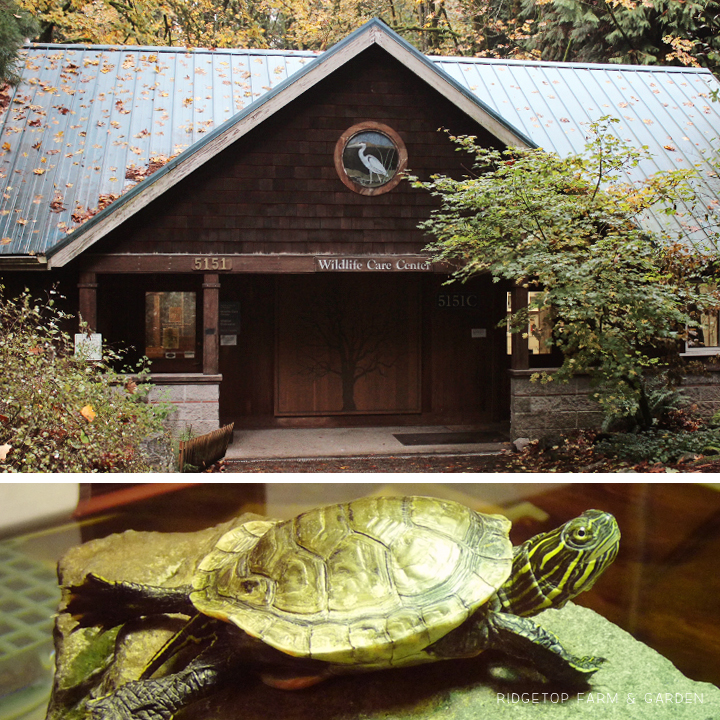 Education Birds
Some of the education birds are inside, others are in outdoor homes.
Left: Aristophanes, the Raven
Bottom Right: Ruby, a turkey vulture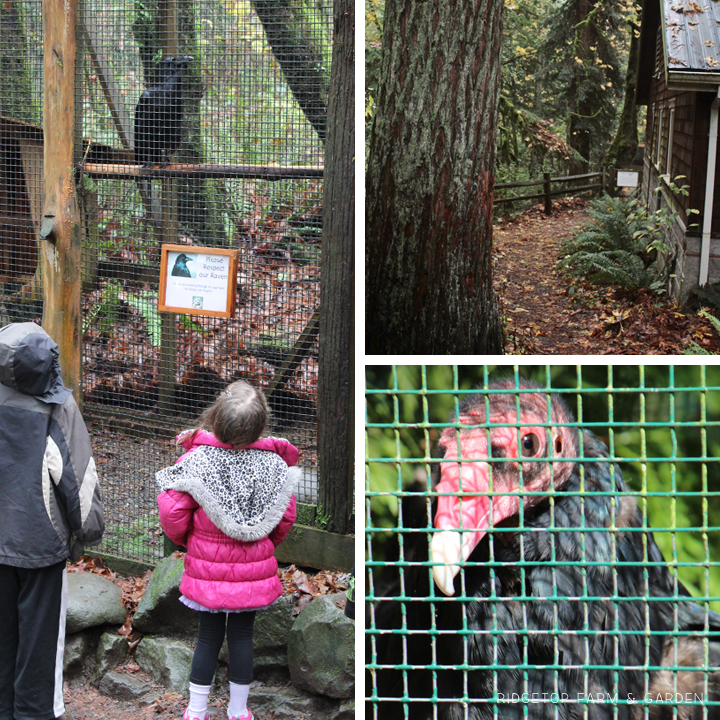 Trails
The Audubon Society is a 150 acre nature sanctuary with miles of trails to hike.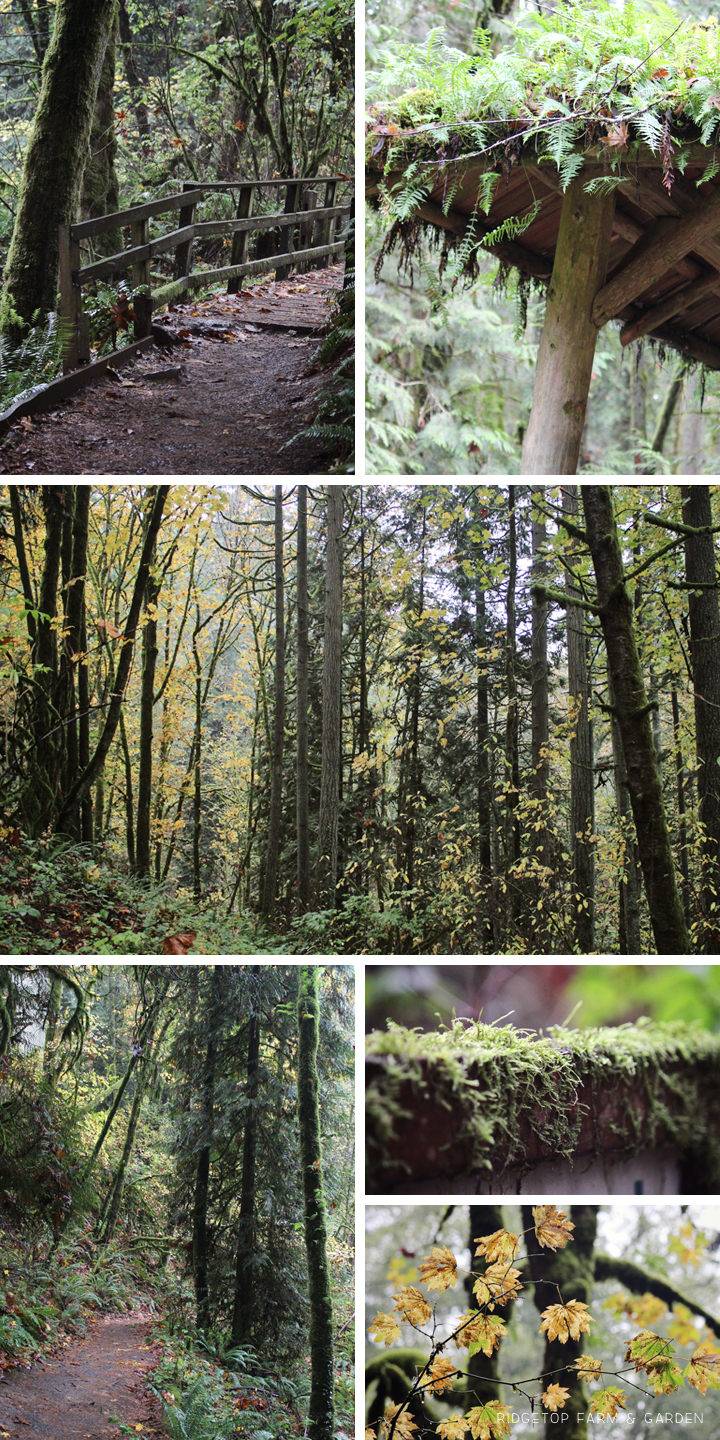 Left: Notice the English Ivy climbing the tree…
The setting for the book Wildwood takes place here in the urban forest that is part of the Audubon Society. In the story, Ivy is a villain. In truth, English Ivy is a huge problem. It climbs everywhere and threatens native trees and plant.
Right: Balch Creek, which is also mentioned in the Wildwood Chronicles.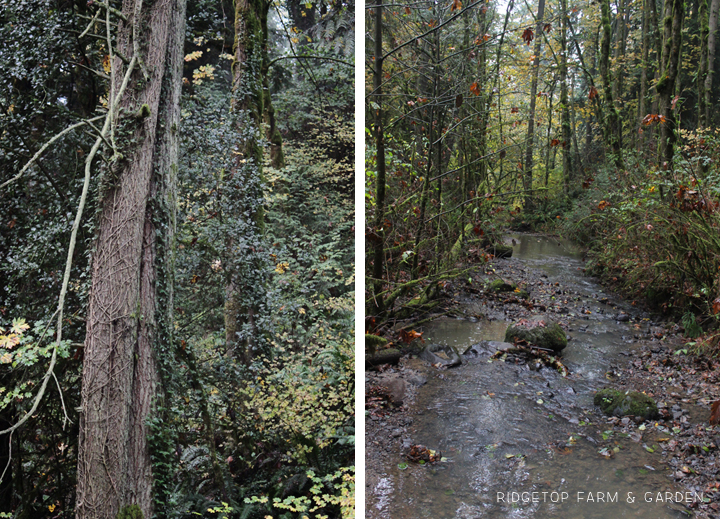 More Trails
Across Cornell Road from the Care Center & Interpretive Center are more trails part of Audubon's Sanctuaries.
Also, if you head east up Cornell just a short way you will reach the popular Wildwood Trail. Pittock Mansion is a 25 minute hike up the trail. Continuing on you will reach Washington Park, home to Hoyt Arboretum and the Oregon Zoo.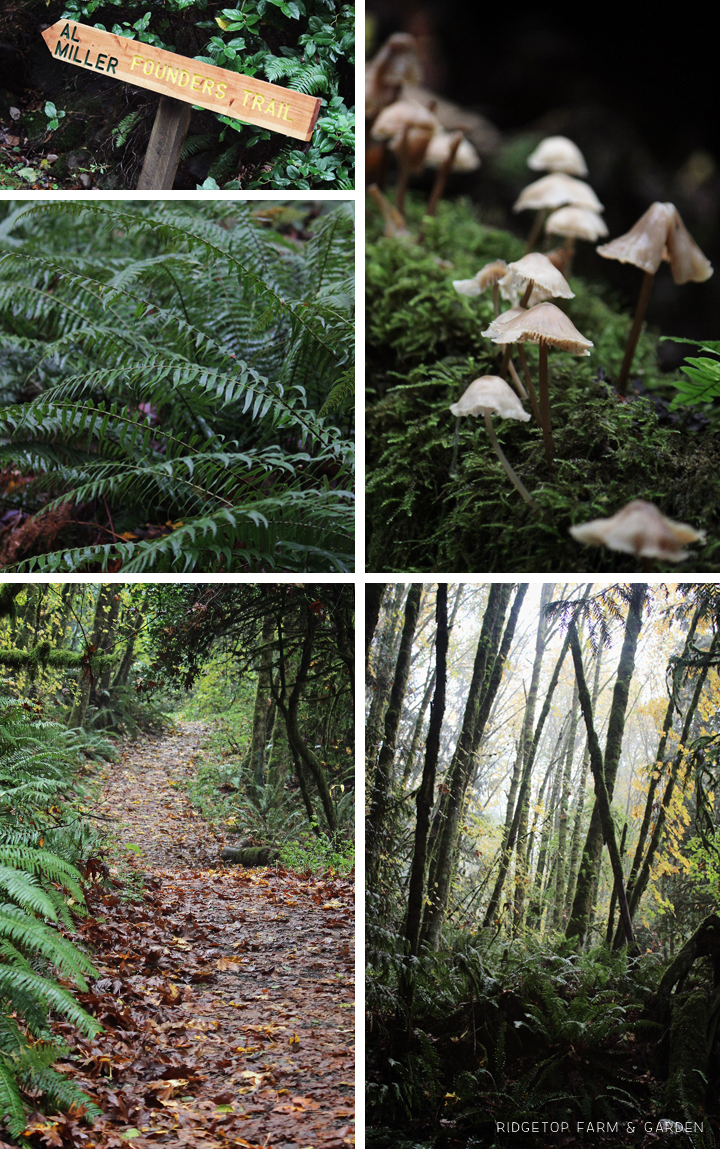 To see what others are sharing for the month of October check out write31days.com