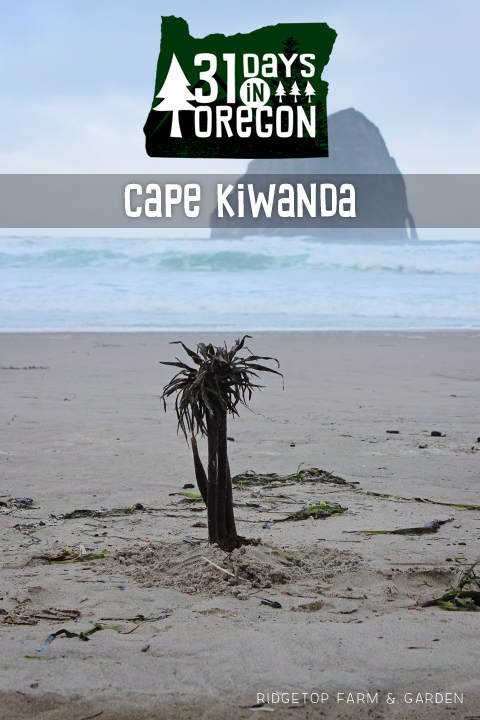 Cape Kiwanda is the southern most cape along the Three Capes Scenic Route. It is home to Haystack Rock. However, it is not the well known Haystack Rock that is in Cannon Beach.
When I think about Cape Kiwanda in Pacific City, this is the view that automatically comes to mind.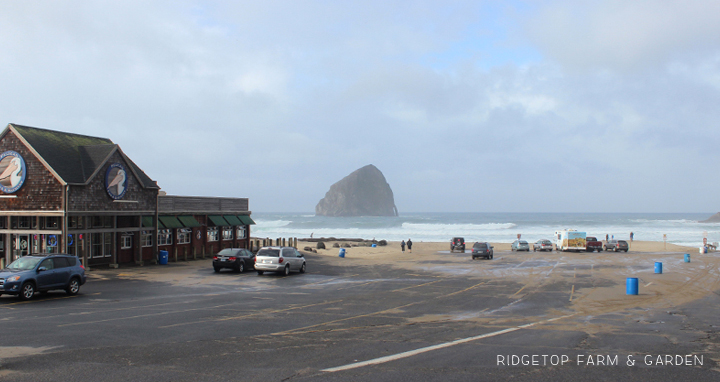 Across the street are stores, a hotel and an rv park.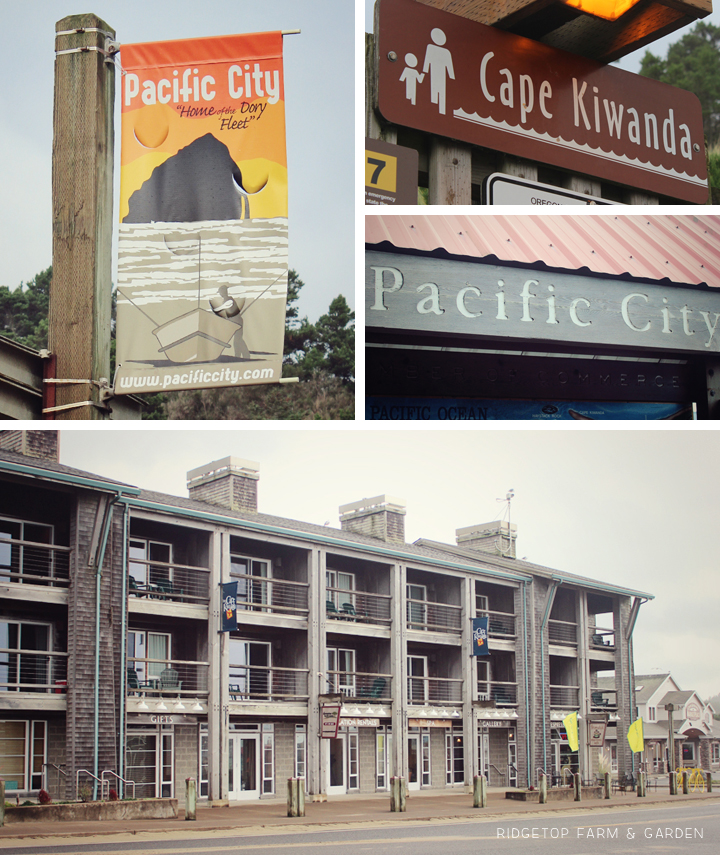 Cape Kiwanda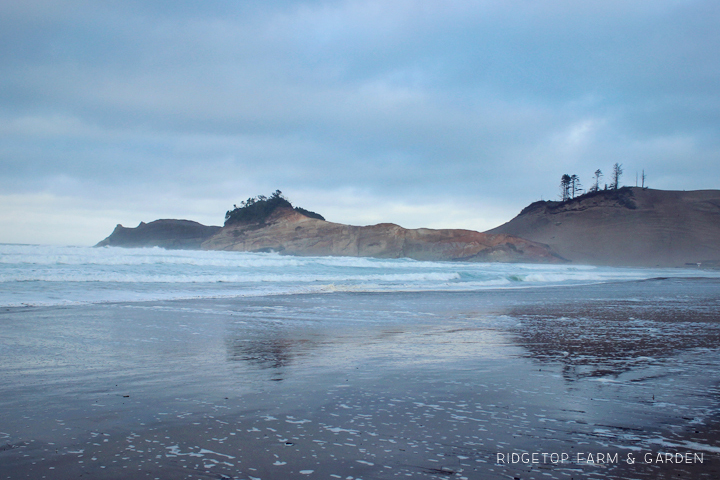 The tip of the cape.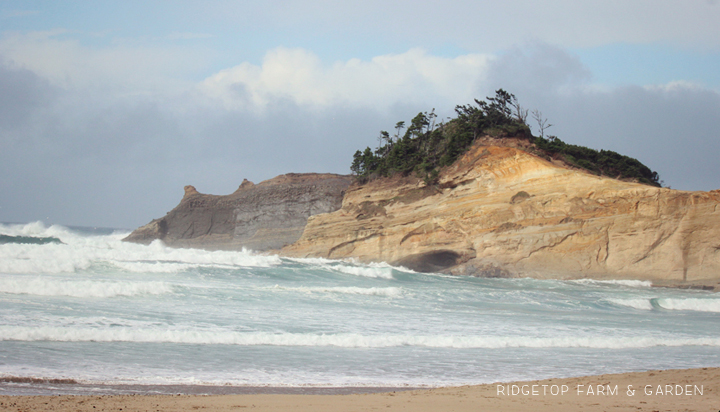 It can get pretty beat up by the waves.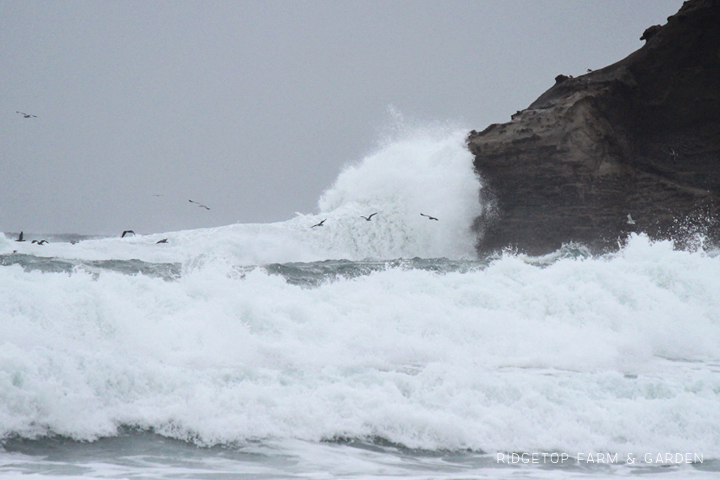 The Dory Fleet
This is a popular place for dory boats to brave the waves and launch right from the beach to head out for a day of fishing.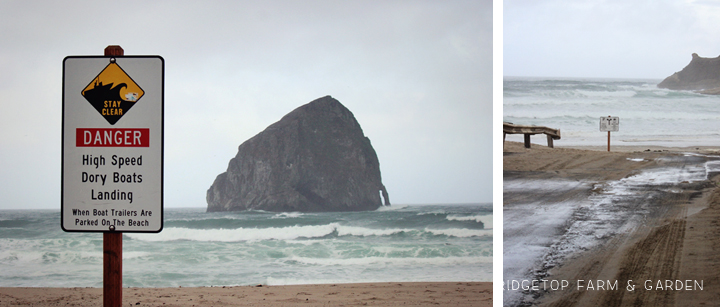 I have a whale of a tale about this rock.
In my previous adult life prior to children, I was a scuba diver. The plan one day was to dive at Haystack Rock. As divers, we used zodiacs, not dory's to cross the surf. I'm not going to lie, it's scary flying through those waves in a tiny, inflatable boat. We reached the rock and my hubby & I hopped in the water descending into murky, rough water. We couldn't see much past our hands. We were hoping to see a sunfish, but we did not. I don't remember seeing much of anything except krill. We cut our dive short due to the conditions, got back in the zodiac, & headed back to shore. Once on the beach, we looked back at the rock to see a whale spouting right where we had been diving. We had to have been near that whale, but since we couldn't see more than a couple feet neither one of us saw it. I wonder if the whale saw us?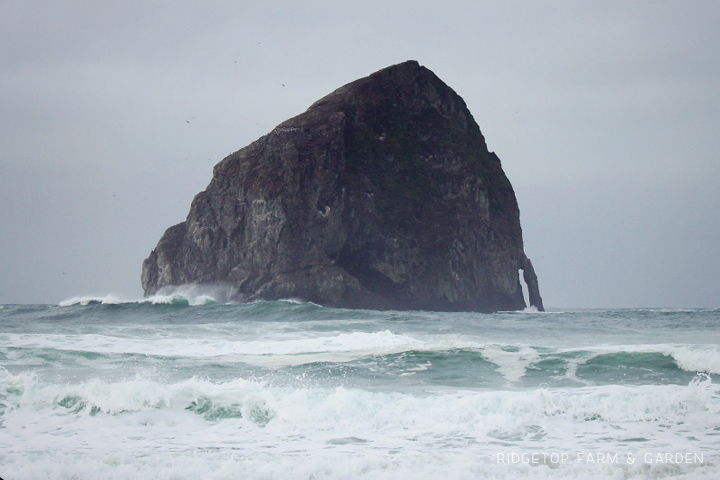 Vehicles can only drive a little way up the beach before getting to a sign prohibiting them from going further.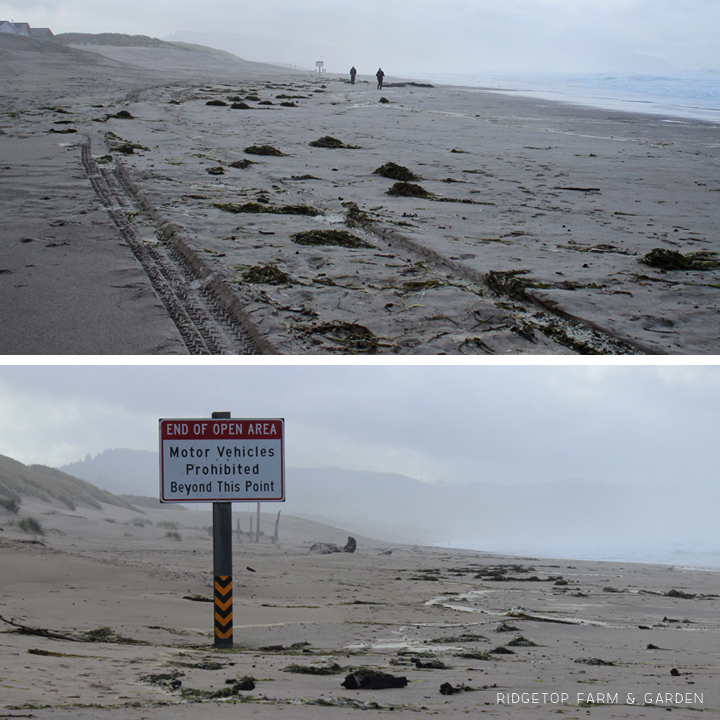 The Beach
There is a lot to see while walking in the sand.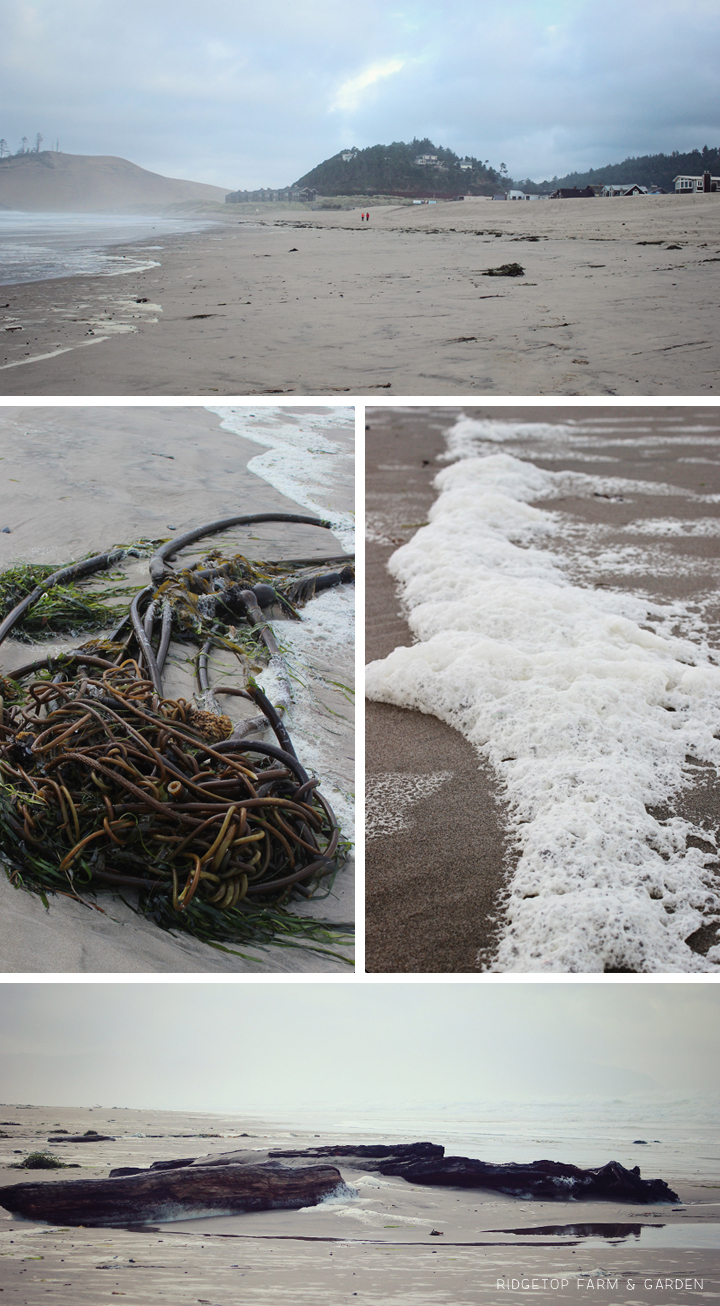 Birds at Haystack Rock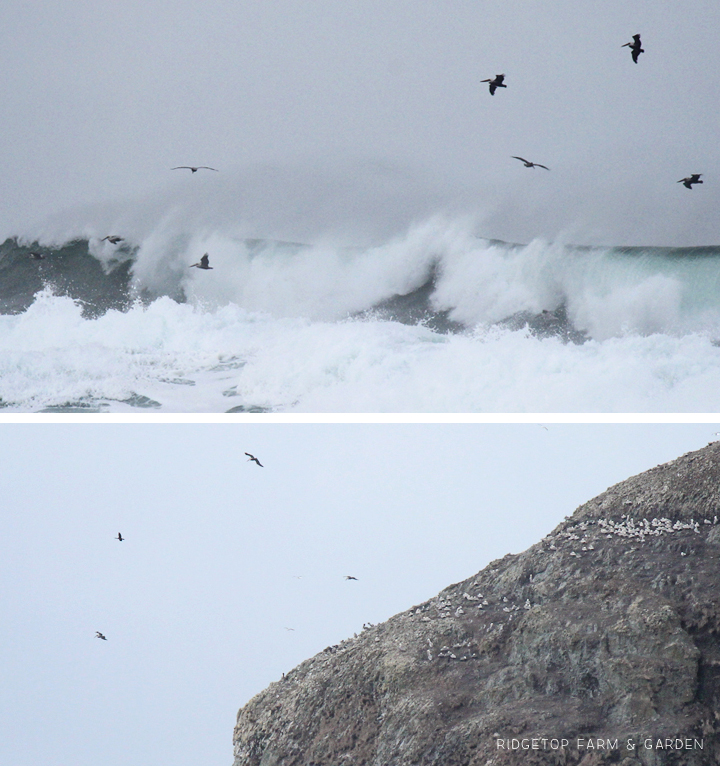 Fun in the Waves
Oregon beaches are often not sunny & warm. We jump in the waves anyway.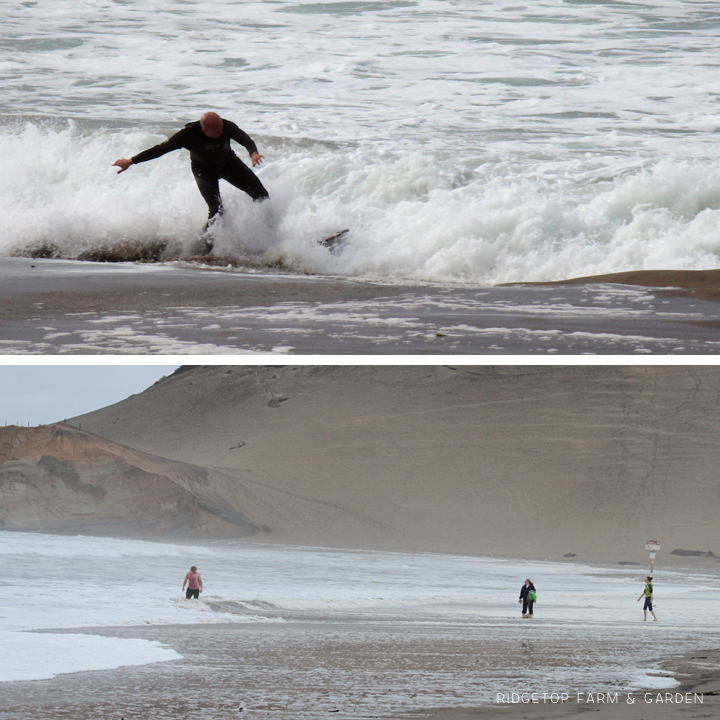 Pelican Pub & Brewery
There are other options for food in Pacific City, but I've only eaten at the Pelican Pub & Brewery. Apparently, I am a creature of habit. The food is good & the view is nice. I'm not a beer drinker, so I can't comment on the brewery.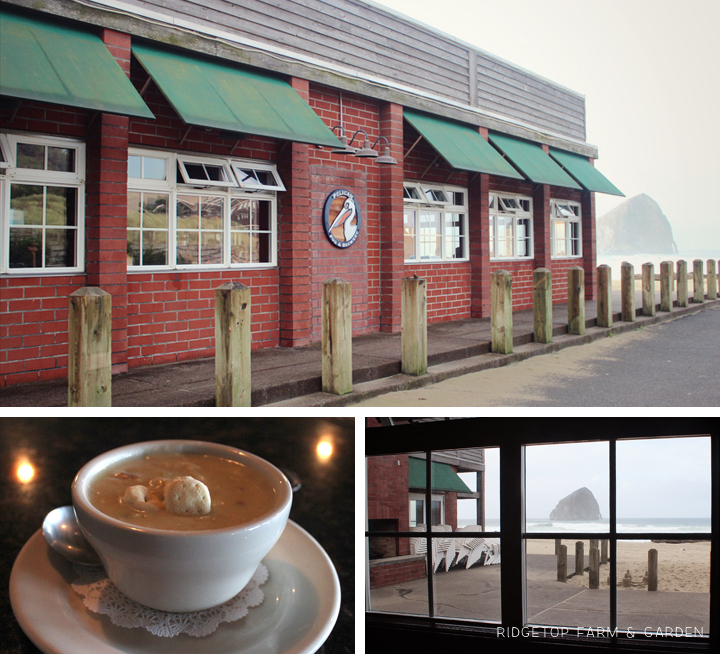 One Last Glimpse of Haystack Rock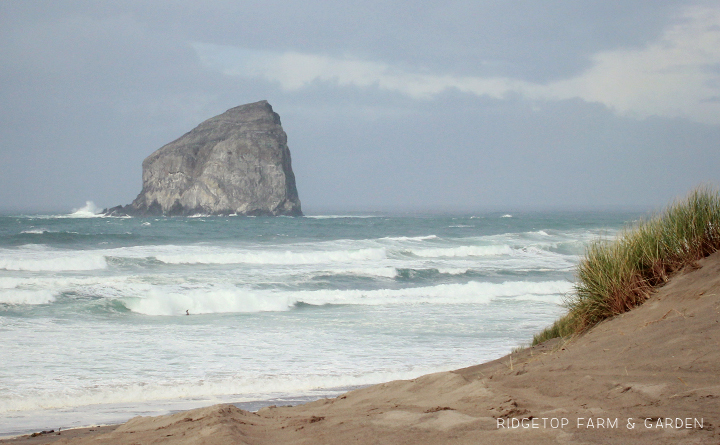 To see what others are sharing for the month of October check out write31days.com