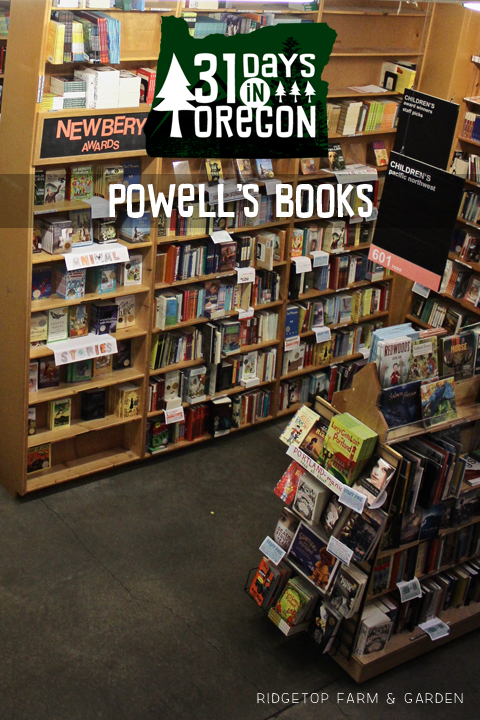 Powell's Books is the largest new & used bookstore in the world. The Burnside location in downtown Portland is one entire city block. It's huge with more & more rooms filled with books. It's also slightly quirky, which fits in perfectly with Portland.
The entrance at Burnside & 10th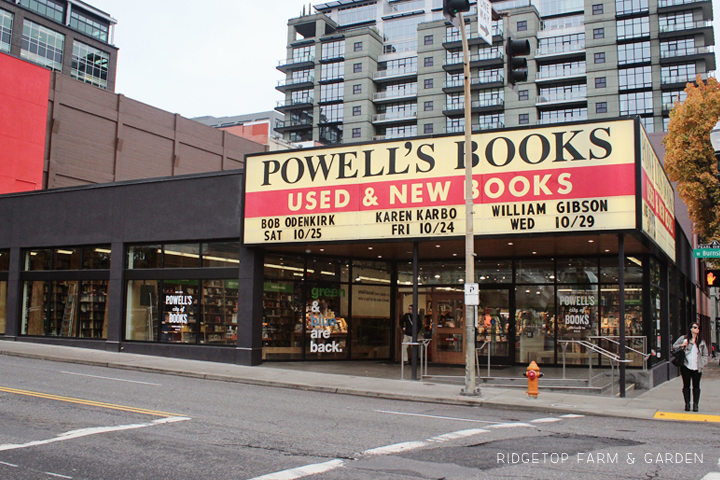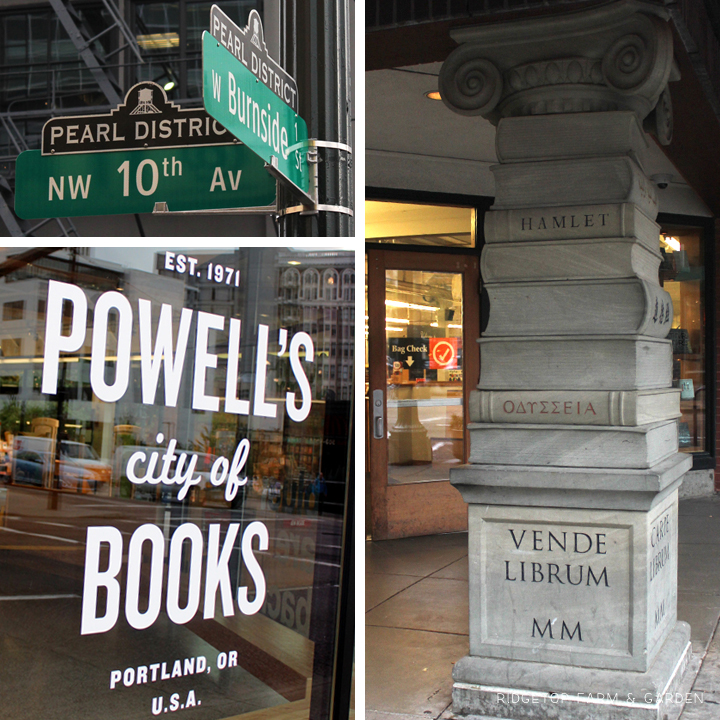 View of the 2nd story from the street.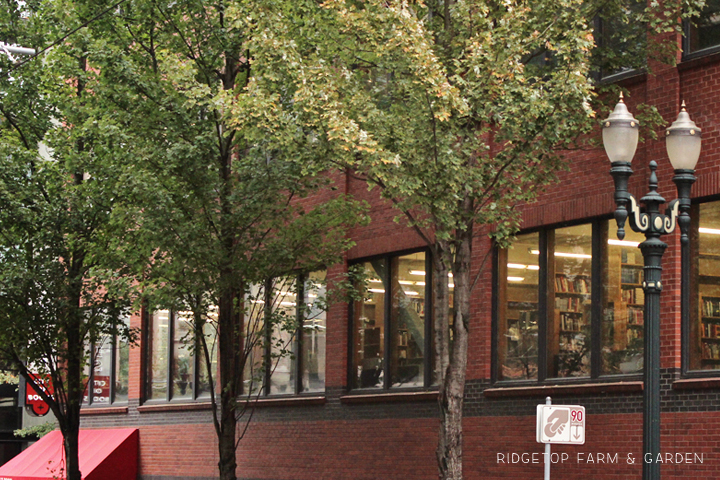 Inside the Store
Rows & rows of books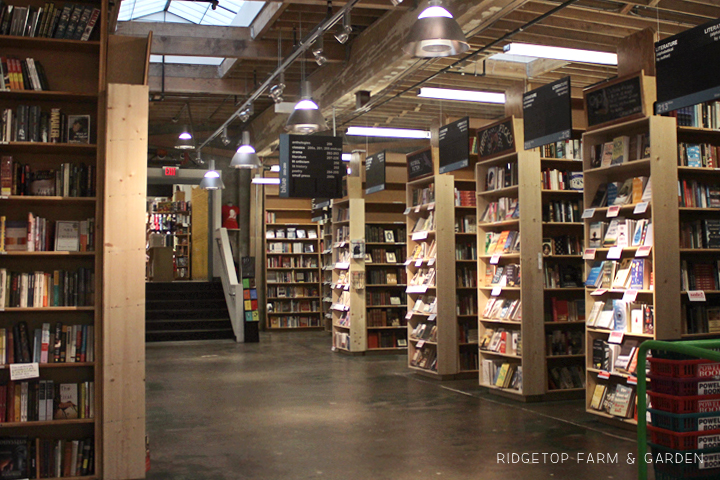 The building is divided into rooms.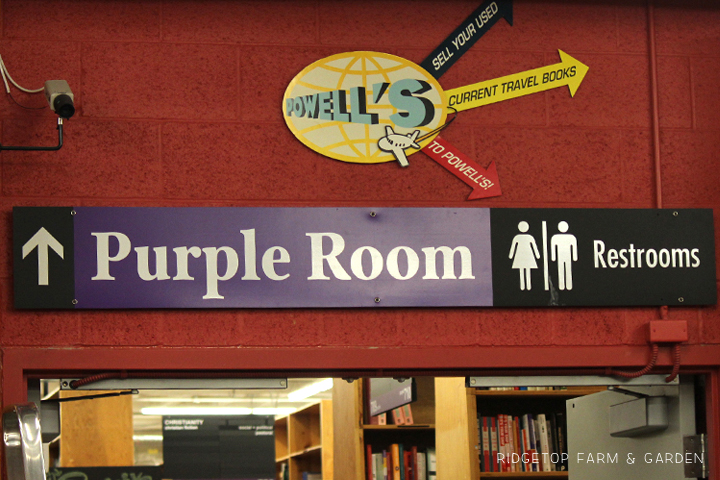 It seems as if staircases are everywhere leading to the various rooms.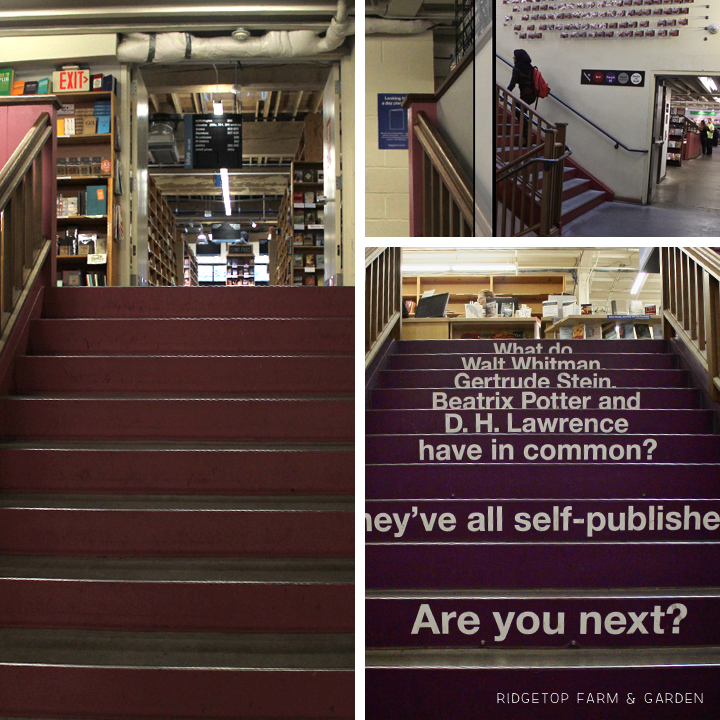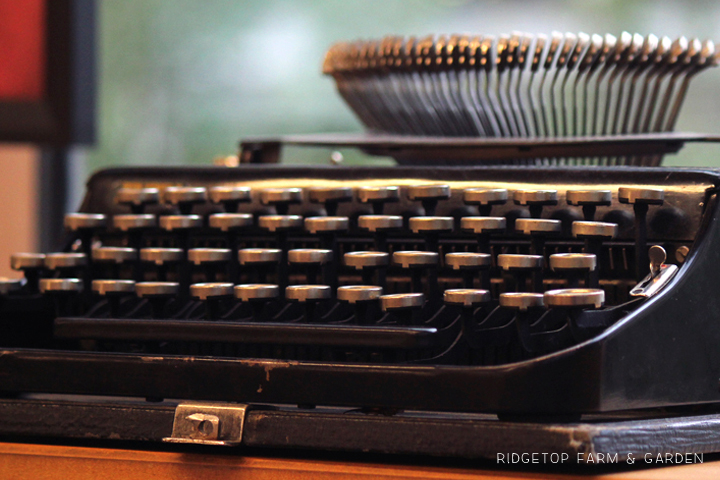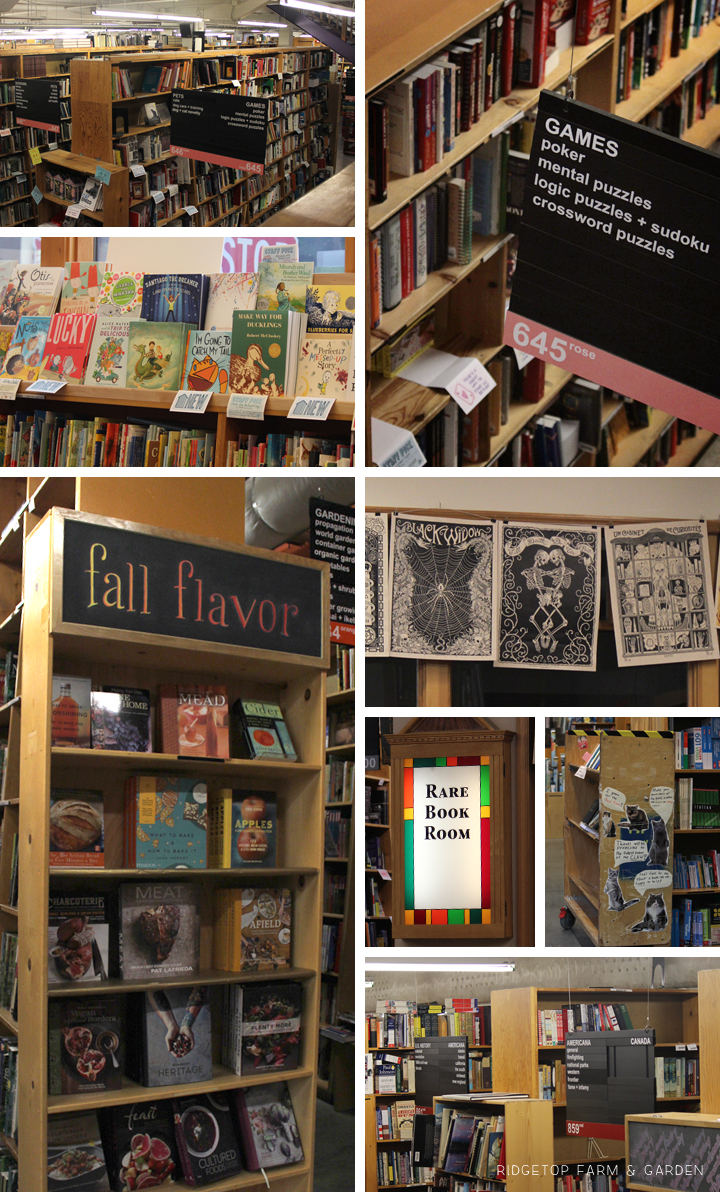 Peeking out a 2nd story window. Of course there would be a Starbucks in view. Powell's has their own coffee shop inside the store. There's also a Peet's Coffee right across the street on 11th. People around here are crazy about their coffee. Not me. Blech. Coffee. But, probably 99.9% of the rest of the population love coffee.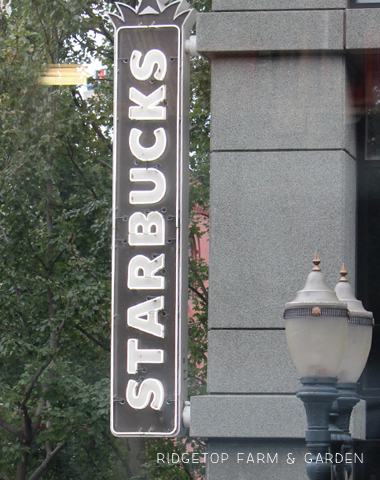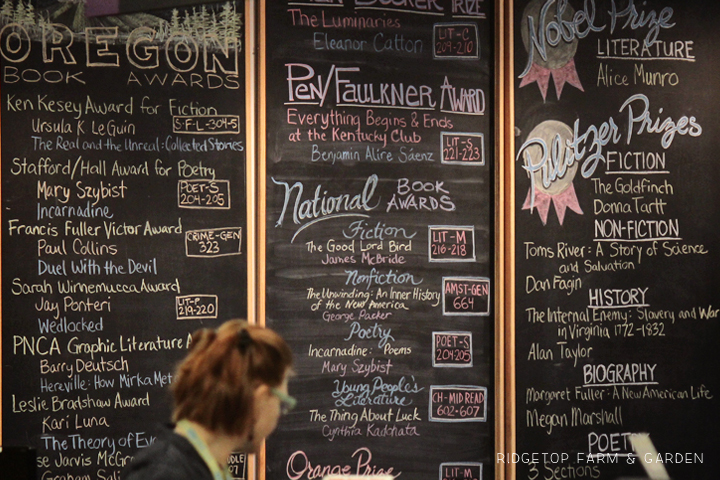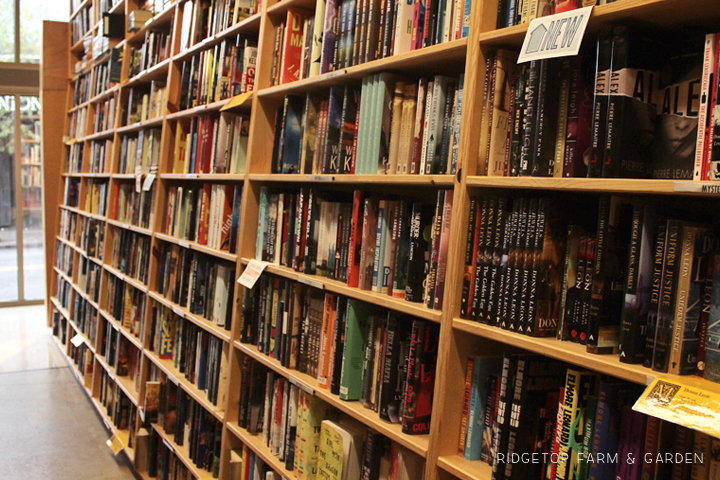 Throughout the bookshelves are mini categories and signage to appeal to your interests. I love Downton Abbey. I'm sure I would enjoy many of these books.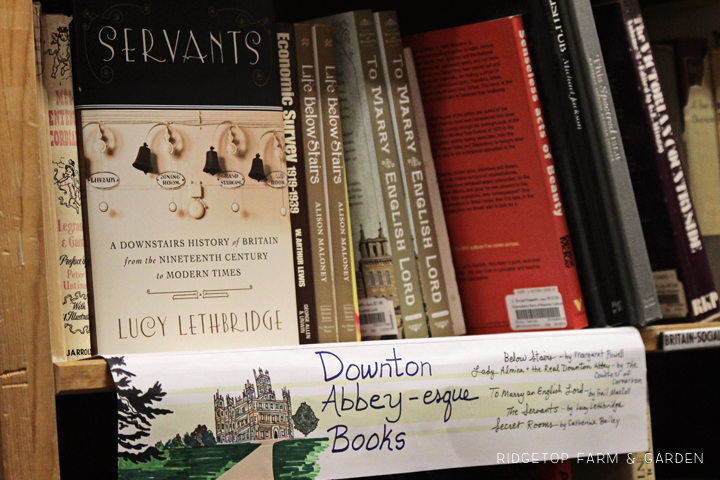 Another mini category: Whiskey. Interesting. I thought the only alcohol Portlanders cared about were micro brews & wine. Apparently I was wrong since Powell's has this display. I'm not a fan of beer or wine, so I would take the whiskey option any day.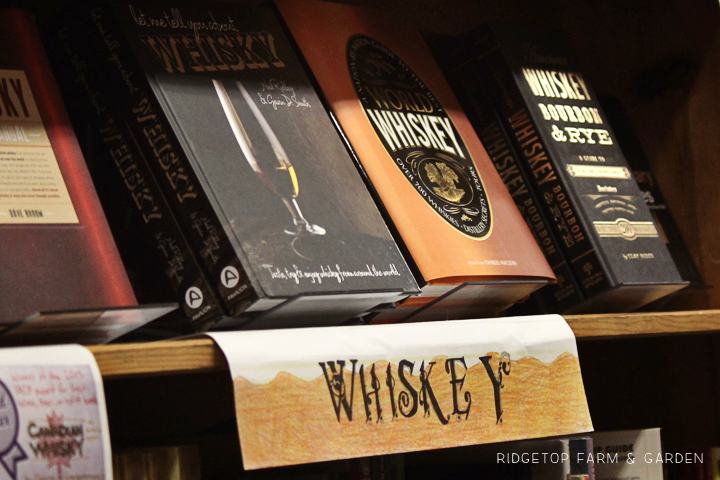 Sometimes a book's cover draws you in.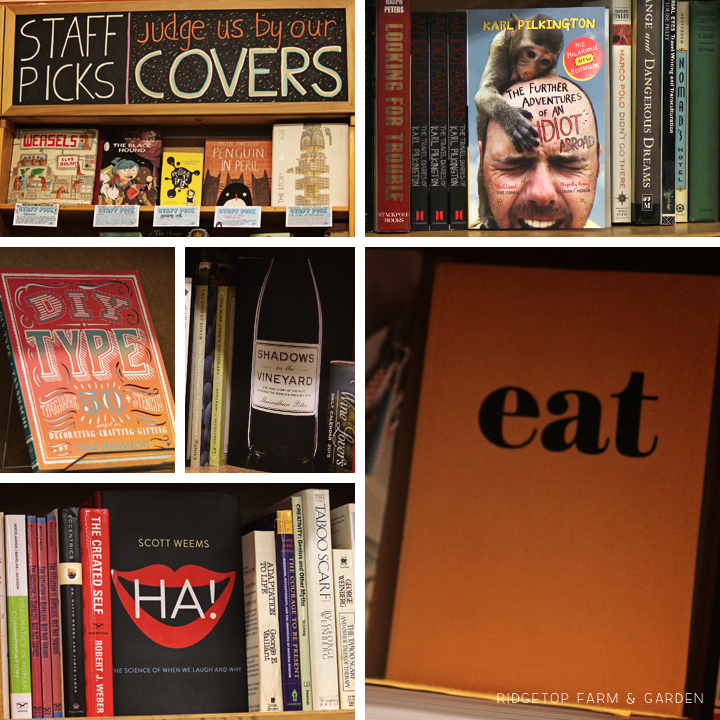 I enjoy the signage on the end caps.
Am I the only one who thinks about how you get a job making these signs? I certainly can't write the books, but I'd love to find cool ways to display them.
I also wonder this when I'm at museums. Coming up with creative ways to show off the history of an area, or an artist's work seems like a job I would enjoy. I guess I missed my calling.

Souvenirs of all things Portland.
Bridges. We do have lots of bridges.
Biking. Oh boy, do we have lots of bikers.
Bigfoot. I haven't seen him in our forest… yet…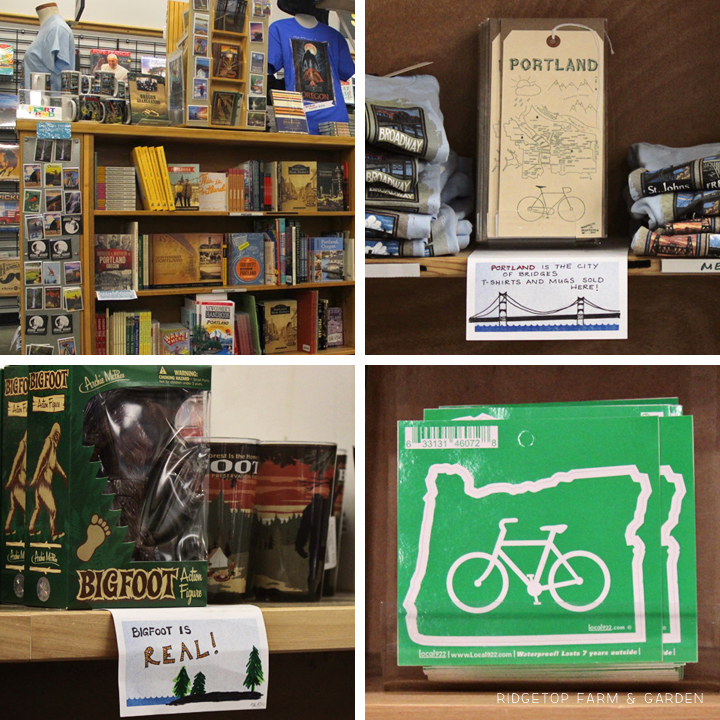 Don't forget to purchase your books on the way out.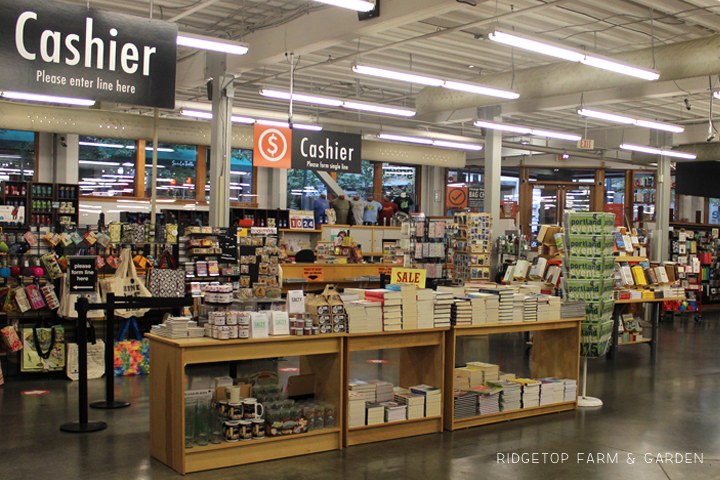 To see what others are sharing for the month of October check out write31days.com