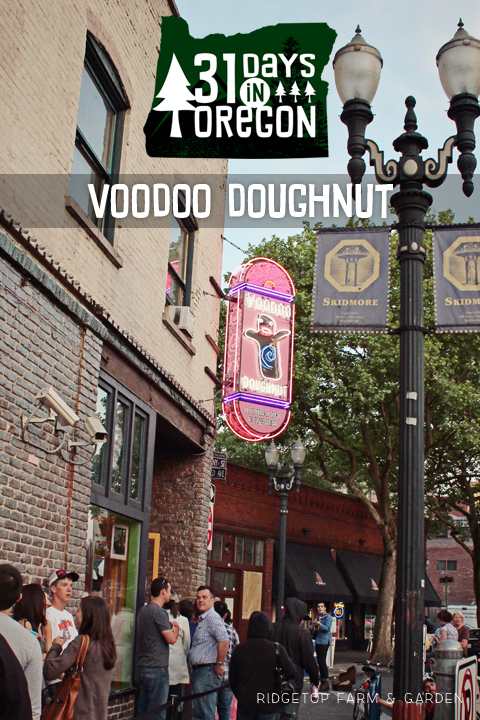 Keep Portland Weird has become the city's slogan. Why we need to be weird, I don't know. I appreciate weirdness when people step outside of the box to better themselves or community. But, weird, just to be weird, I don't really get.
And wouldn't ya know, near the Keep Portland Weird sign is Voodoo Doughnut. They are definitely a "weird", but extremely popular doughnut shop.
Whoever thought of advertising underneath the slogan is a marketing genius.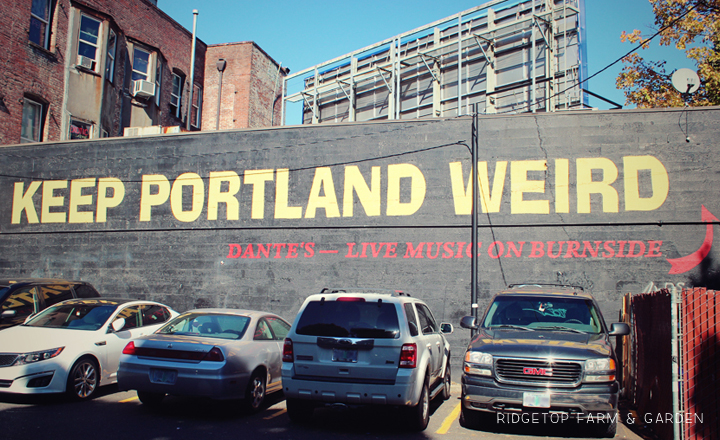 Across SW 3rd from the Weird sign is Voodoo Doughnut.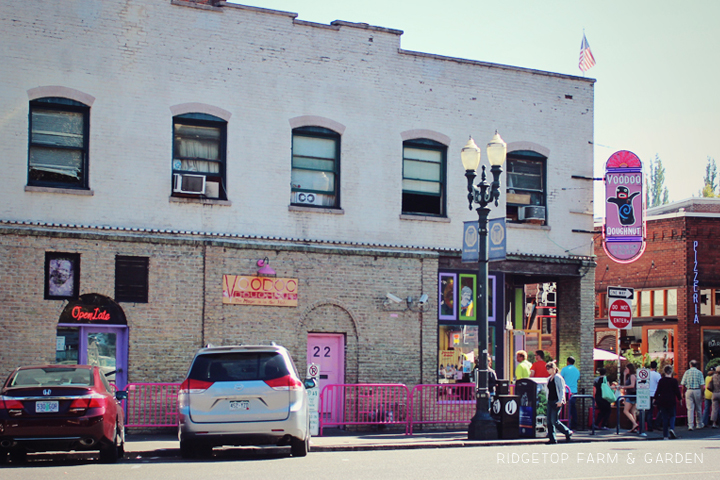 The doughnut shop is located in the Skidmore/Old Town District of Portland. I think there is always a line to get your doughnuts.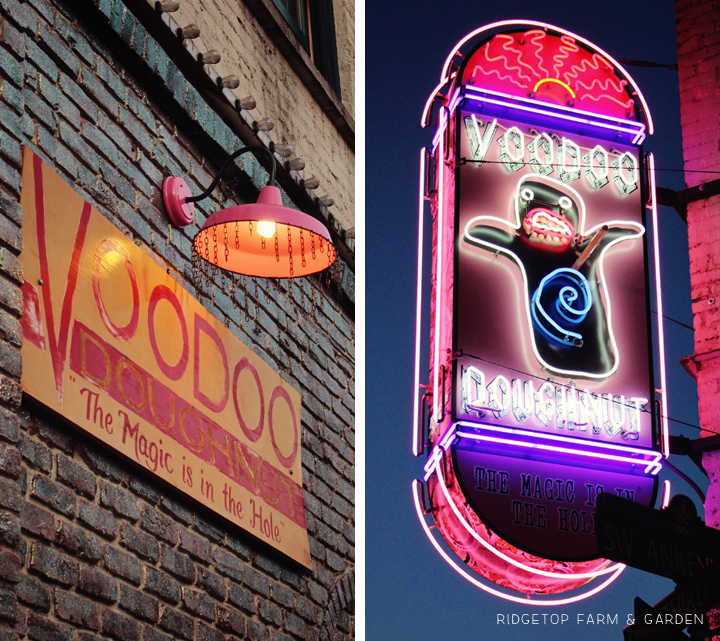 The shop is small and there is always a wait. But, once you make it in the door there are many interesting decor items to hold your attention.
The menu includes many original doughnut flavors with names like Captain my Captain, Dirty Snowballs & Portland Cream.
The shop is cash only, so make sure to bring your paper money.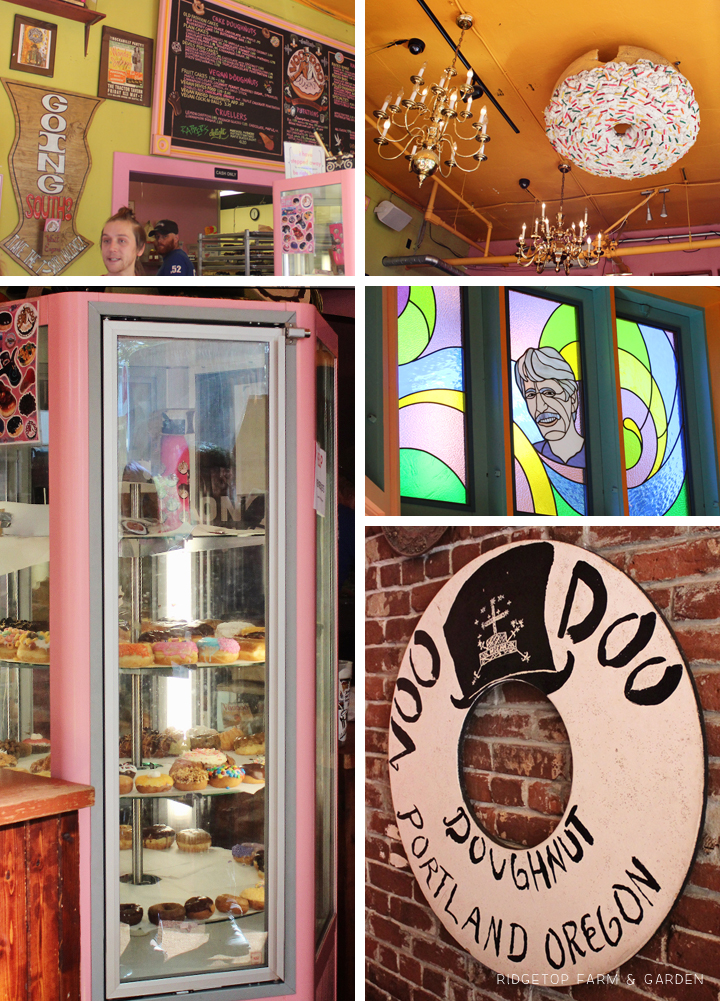 There is seating outside.
Notice the pink box on the first table. That's the very recognizable pretty pink Voodoo Doughnut box.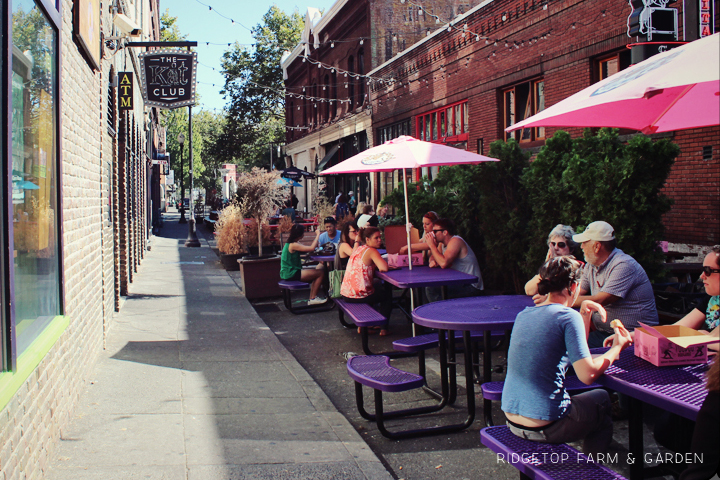 Left: The Loop & The Dubble Bubble Doughnuts. Oh man, that bubble gum one is delicious. Way too sweet, but so good
Right: The front doughnut is what Voodoo is known for, the Bacon Maple Bar. I'll be honest, I didn't love it. The cold bacon just didn't do anything for me and my taste buds. Although, I thought it would be good if I brought it home and heated it up just a tad. One day I will try that.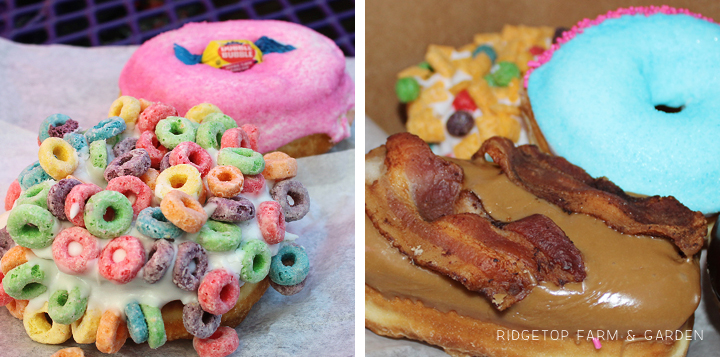 Well, there it is, a peek at our wildly popular doughnut shop.
To see what others are sharing for the month of October check out write31days.com