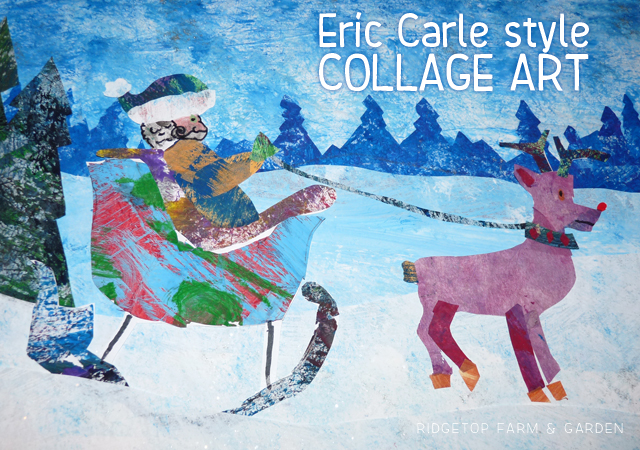 We recently checked out a bunch of Eric Carle books from the library. We did a variety of activities based on the books, but by far our favorite was making a tissue paper collage Eric Carle style.
The Books
Maybe I grew up under a rock, but I sure don't remember Eric Carle books as a kid. But yet, when we looked at the copyright many were dated even before I was born. I only became aware of him once I had kids.
One of my favorite things about his books are that they've got that extra something. The firefly lights up, the click beetle clicks & the rubber ducky squeaks. My favorite extras are the simple black dots in the book Hello, Red Fox. The whole book is tricking your eyes. You stare at the green fox for x amount of time, then stare at the black dot on the next page & you will see a faint red fox. Amazing. Fun. Exciting. There are multiple animals & colors to try throughout the story. The kids love it.


Our Collage
The beginning of our fancy cereal box paint palette looked like this…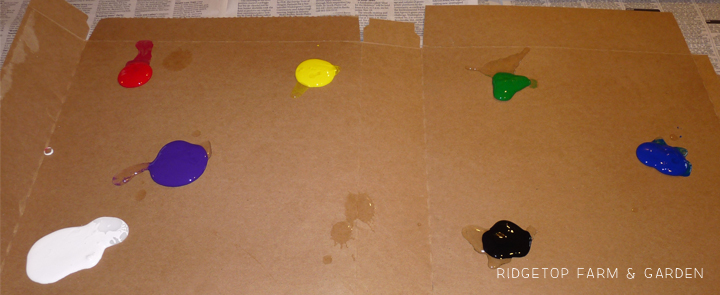 .. When we were done, it looked like this. We definitely had fun with this project.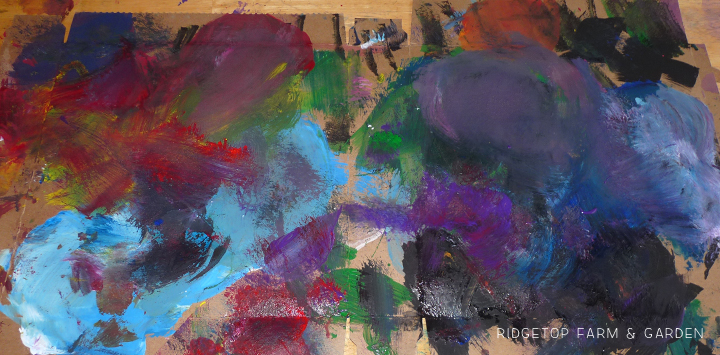 We read that Eric Carle makes most of his collages out of tissue paper & paint. So, that's what we did. Layer by layer the kids & I added paint to the tissue paper, using different stroke techniques. It was a bit difficult at first since the tissue paper rips so easily. But, we soon got the hang of it & enjoyed the craziness of this type of painting.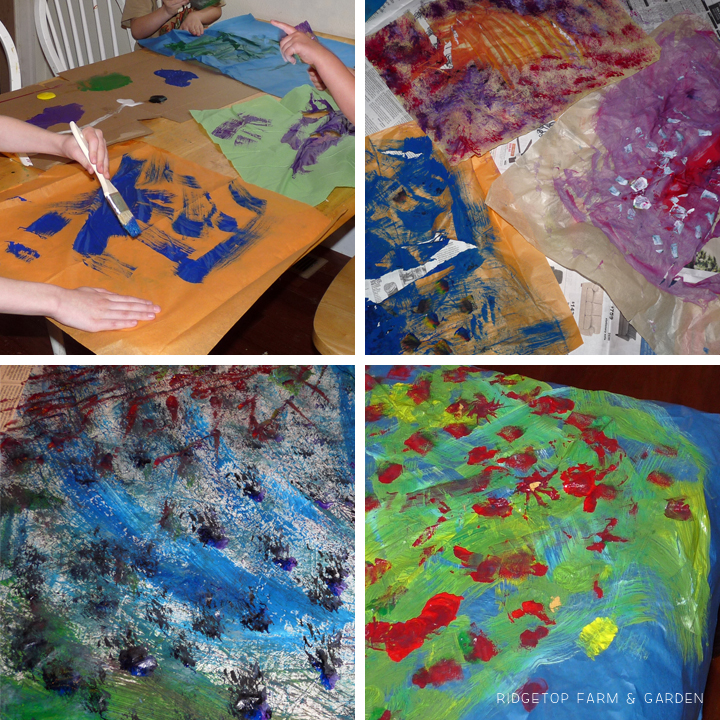 We decided to make a group collage. The base is a piece of white poster board. Farm Kid1 made the Santa and sleigh, Farm Kid2 made Rudolph & I was in charge of the background.
Farm Kid2, a kinder, had some trouble cutting the tissue paper. Farm Kid1, 8 years old, had an easier time.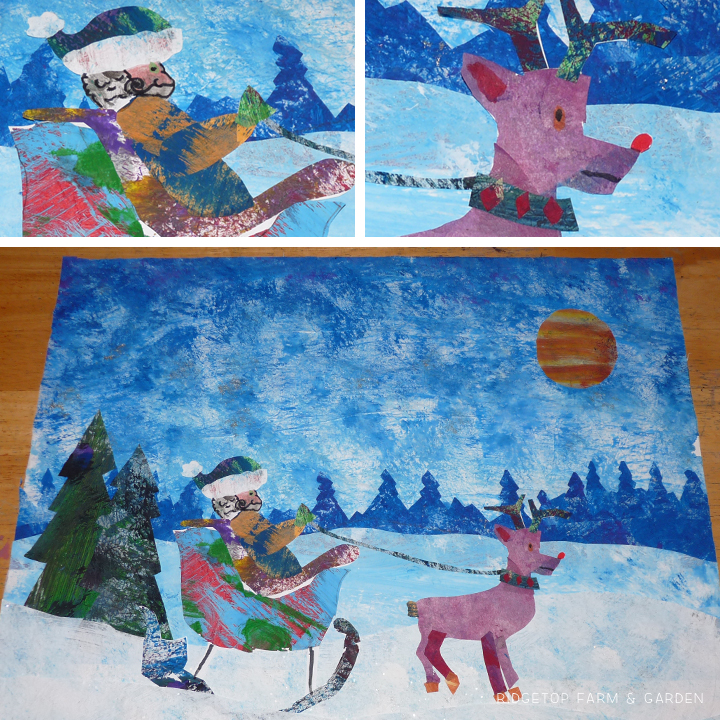 Farm Kid2 also made this snail.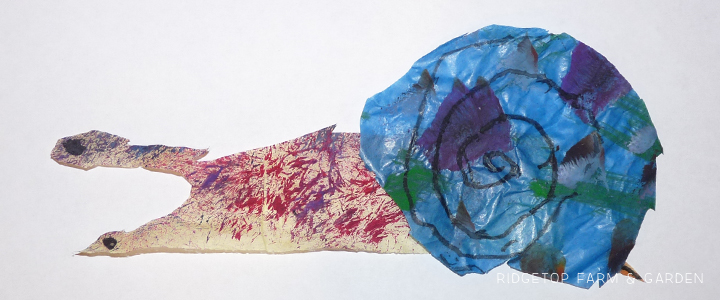 Farm Kid1 made these creatures.


This was such a fun project. And, we have left over painted tissue paper so we will get to do it again soon.