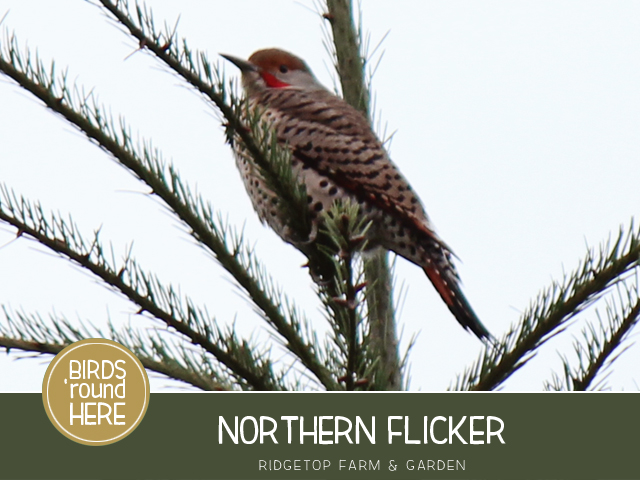 There are two versions of the Northern Flicker. We have the Red-shafted near our house. In the east the flickers are yellow shafted.
IDENTIFICATION
HEAD: gray with brown crown, males have red malar
THROAT: gray
BREAST: tan with black spots, black crescent shape at upper breast
BELLY: tan with black spots
WINGS: brown & black barred
TAIL: red underneath, black at tip
BACK: brown & black barred
RUMP: white
FEMALE

MALE
Notice the red malar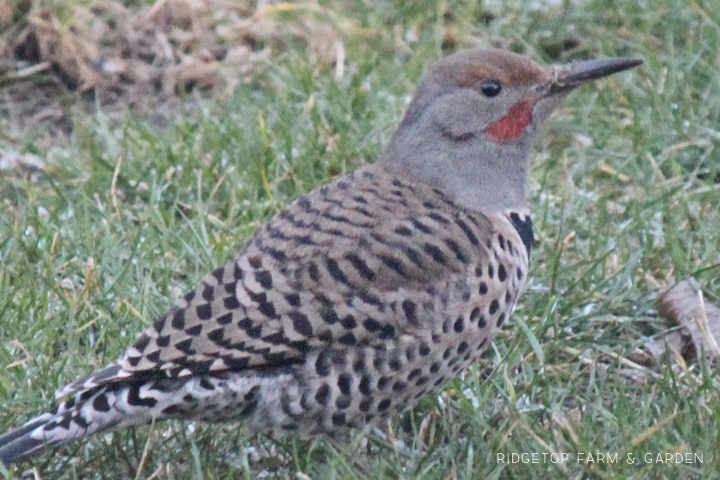 TAIL FLARE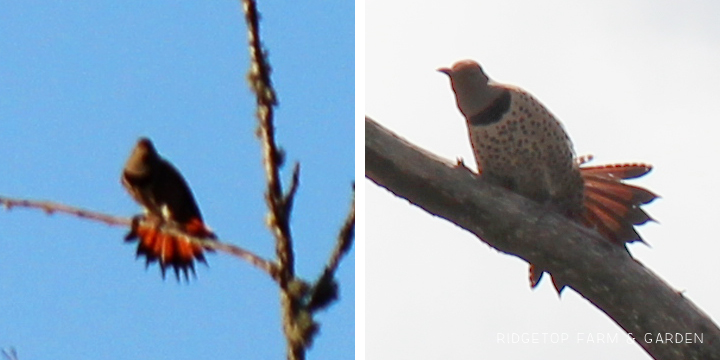 BACK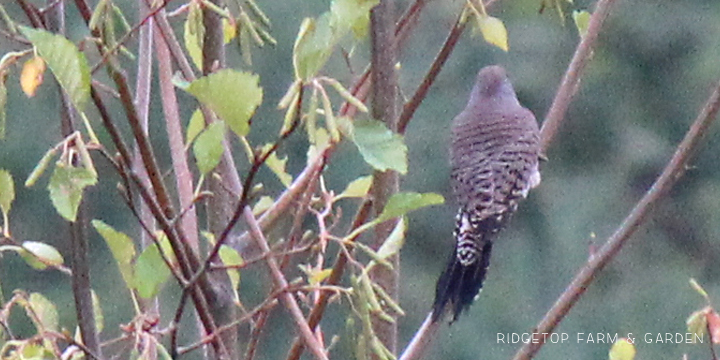 HABITAT
Northern Flickers like an area with trees. I often see them in local parks. We also have a few that call home to the trees near our house.
Birds of many kinds, including the flicker, often visit this tree snag.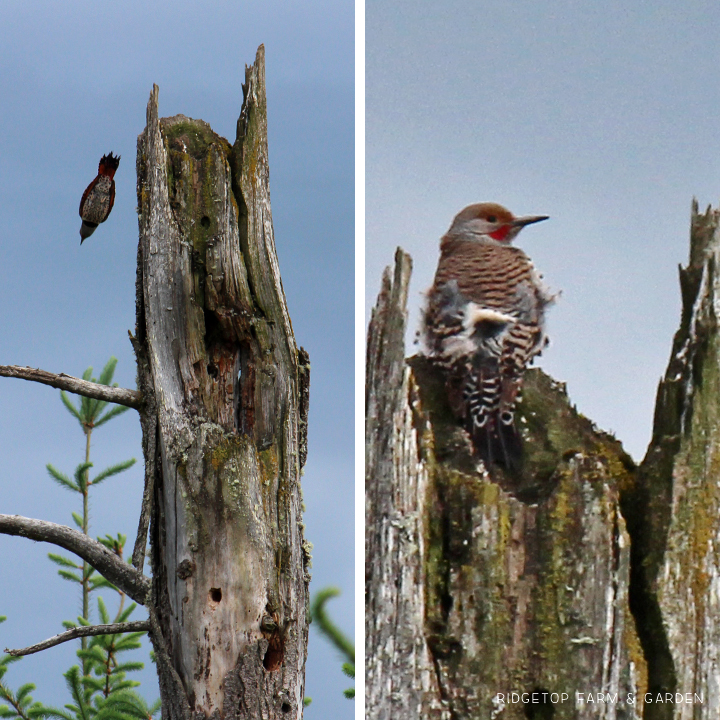 Sometimes they venture from the trees onto our house or nearby structures.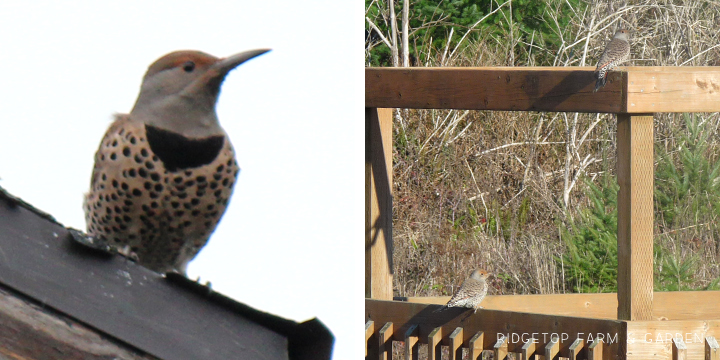 FEEDING
Northern Flickers prefer to find their food on the ground. They especially like ants. We will often see them in our front yard searching for grubs and other goodies. These birds will also eat fruits and seeds, particularly in the winter.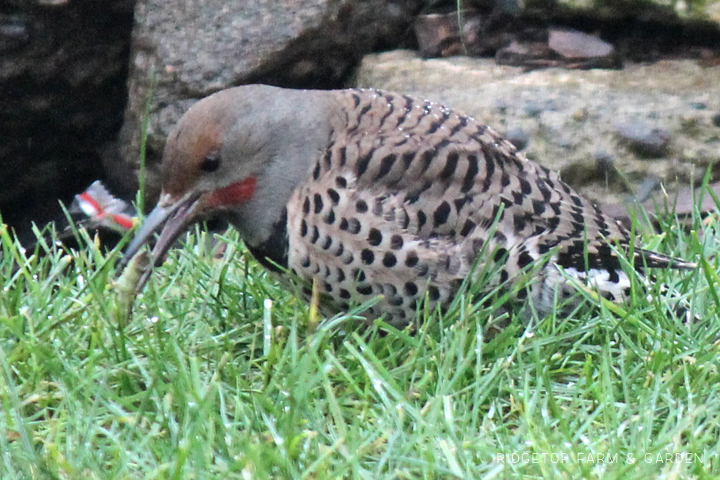 FRIENDS & FAMILY
FAMILY: Woodpeckers
SCIENTIFIC NAME: Colaptes auratus
Sometimes I notice a lone flicker. Other times I notice two together.

Especially during late winter and early spring I see the flickers with other birds, such as these Steller's Jays and American Robin.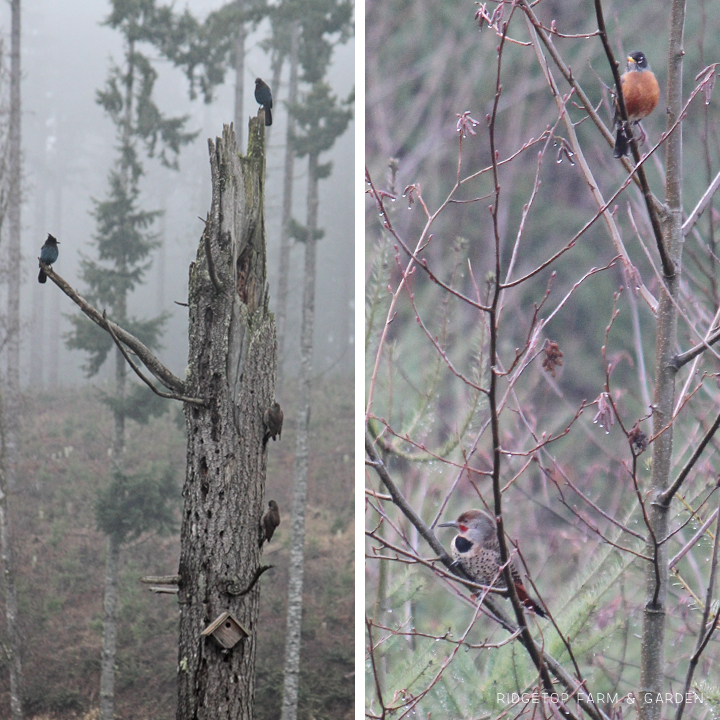 PHOTO GALLERY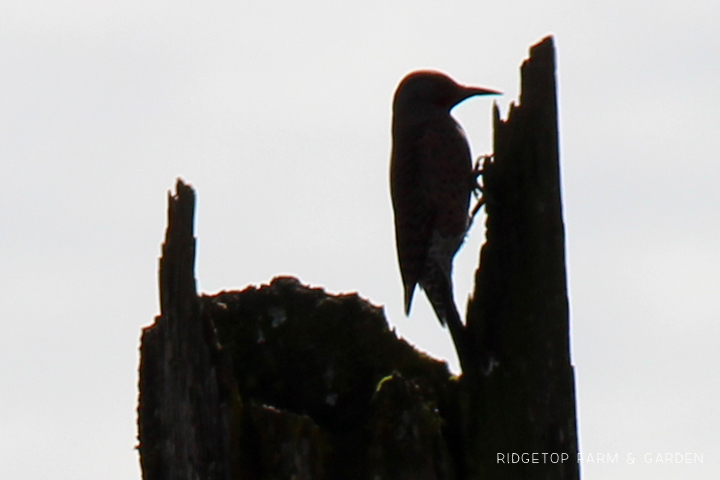 Notice the red shafts on the wings. Sometimes we find their feathers. We know its a flicker feather because of the red.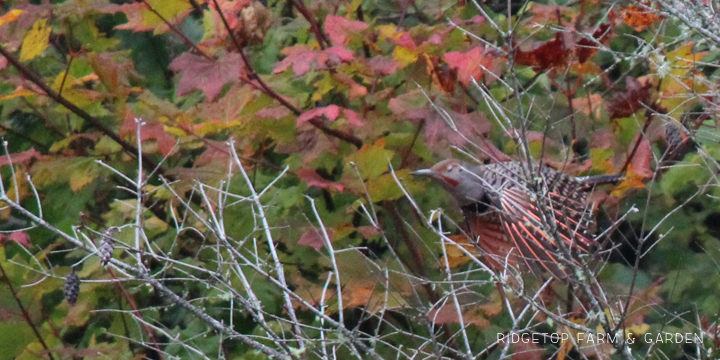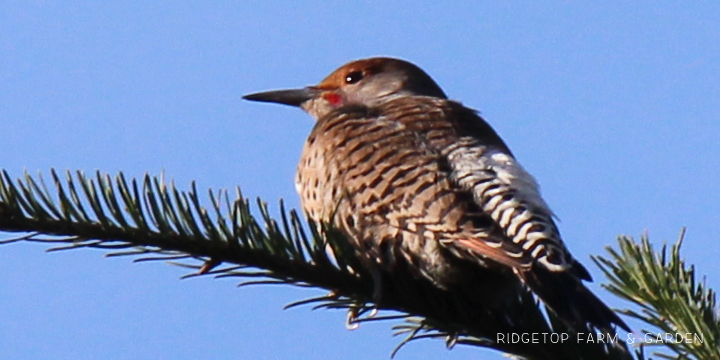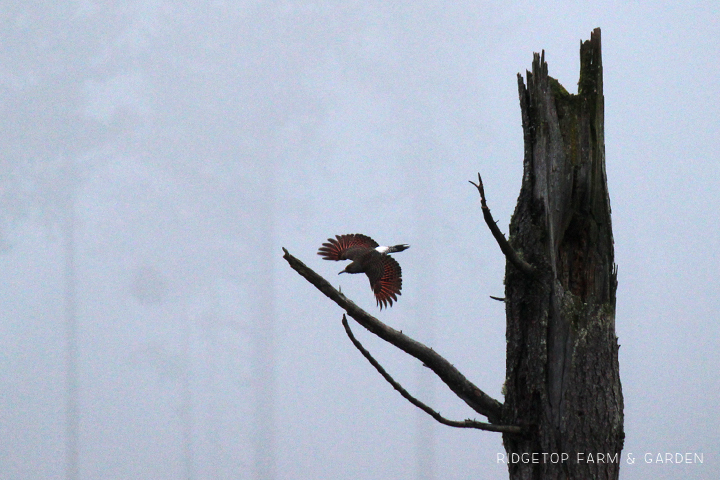 HAPPY BIRDING!