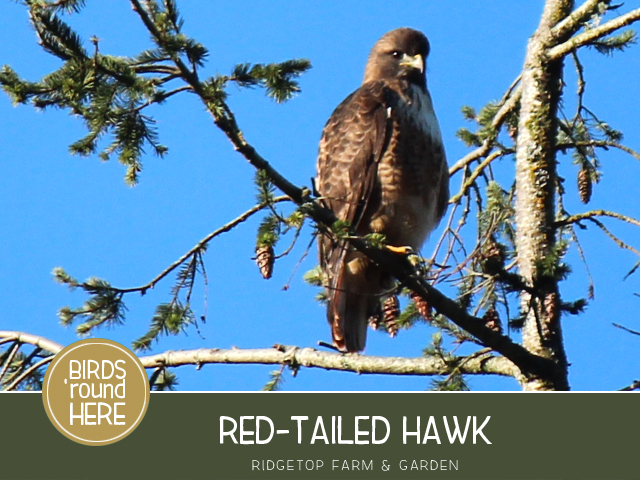 The ever popular Red-tailed Hawk.
They are a year round visitor to our neck of the woods.
IDENTIFICATION
HEAD: brown
BREAST: light
BELLY: browns, streaked
WINGS: browns. light underneath
TAIL: rusty red/orange, with a skinny black bar near tip
BACK: browns
ADULT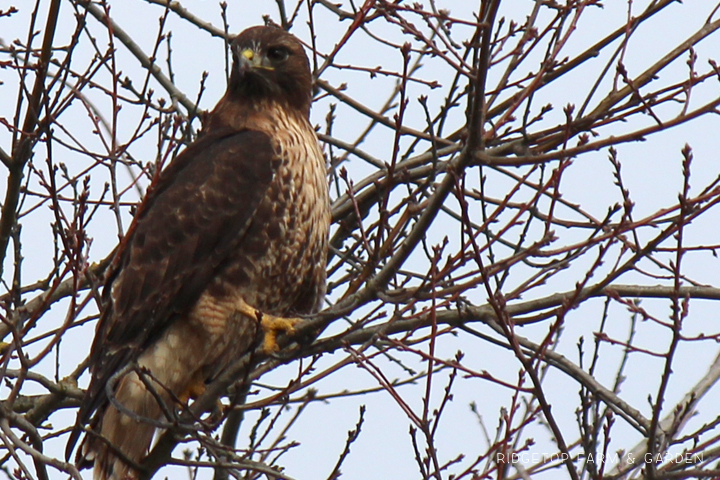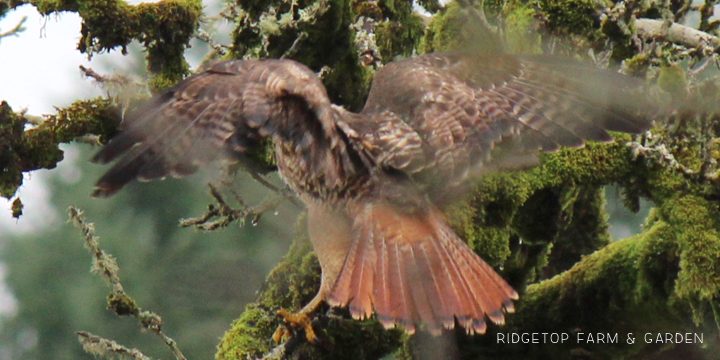 HABITAT
The Red-tailed Hawk is the bird of prey I see most. I notice them along the highway watching the fields for food. I notice them at parks and wetlands. I see them on road trips through other states. We have them near our house. They can be found in most open areas of North America.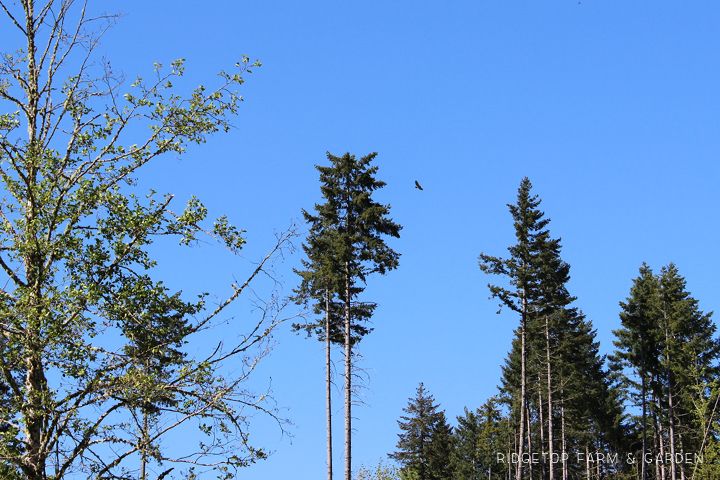 FEEDING
I am always a bit leery of this hawk when they are near our house. They have been known to nab a chicken.
I noticed this one in a tree enjoying a rodent for lunch.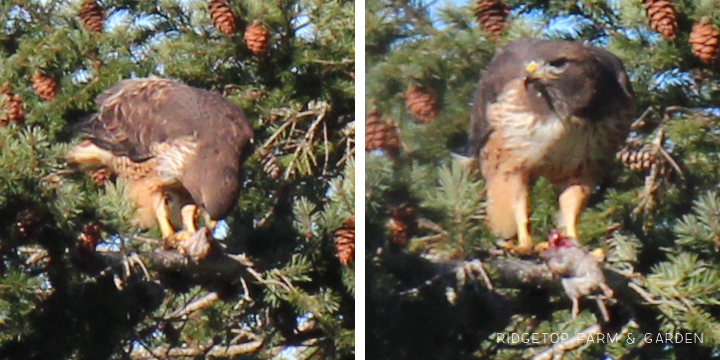 FRIENDS & FAMILY
FAMILY: Hawks & Eagles
SCIENTIFIC NAME: Buteo jamaicensis
Most often I notice only one hawk near our house at a time. He/she doesn't usually have any friends.

PHOTO GALLERY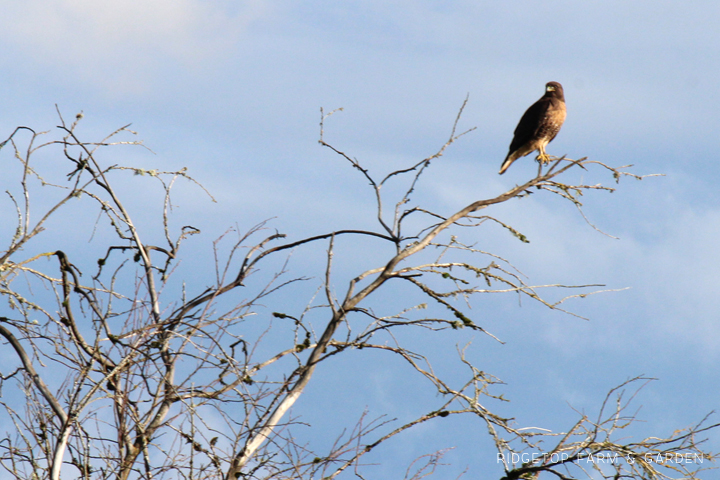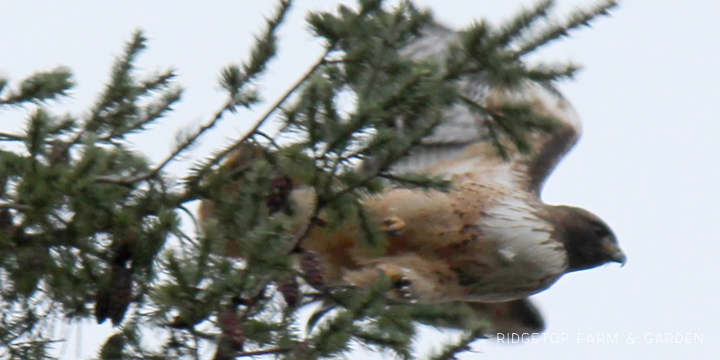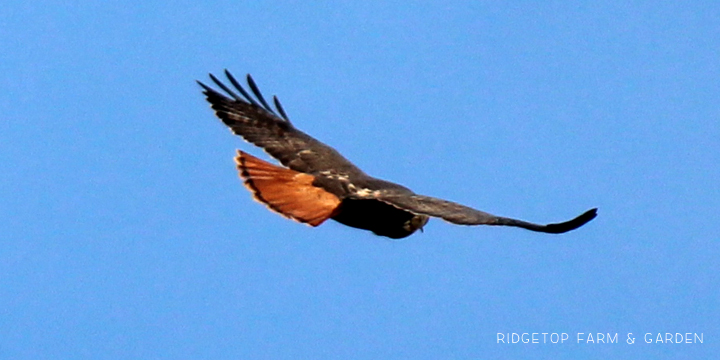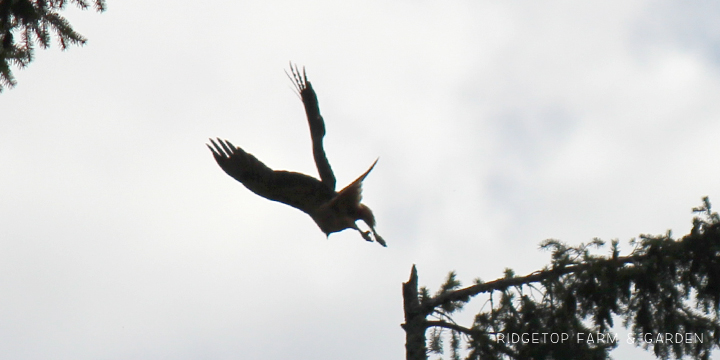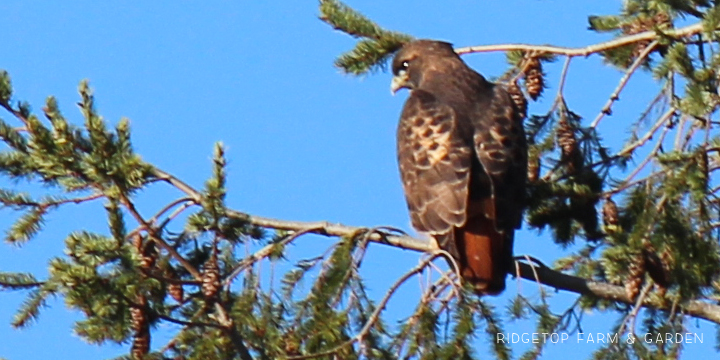 I always wonder what they're screaming about, when they go screeching through the sky.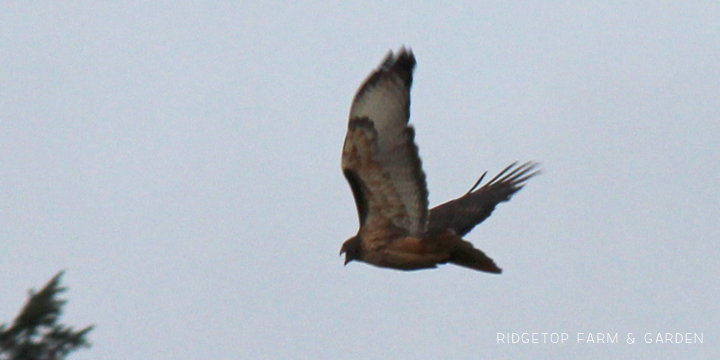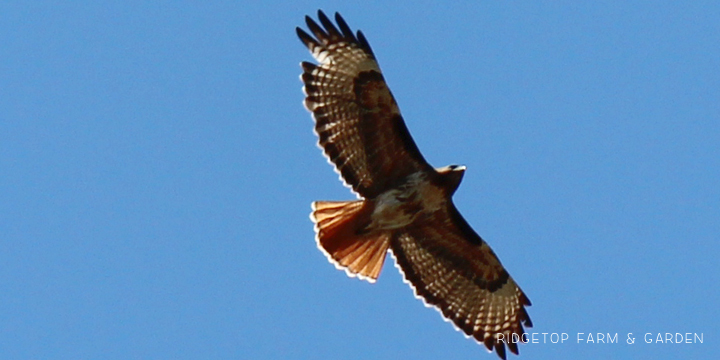 HAPPY BIRDING!