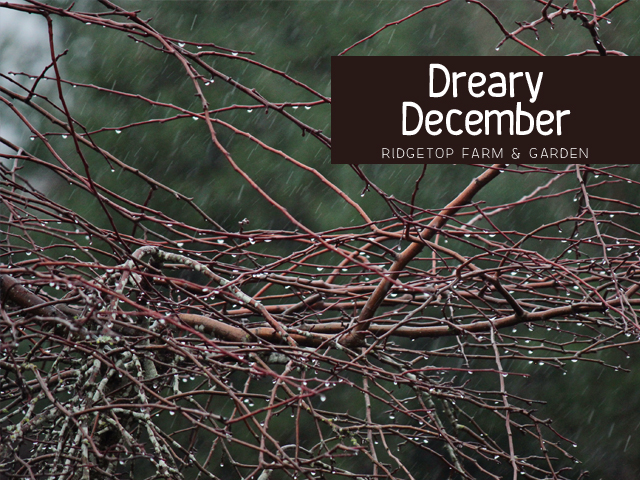 The weather forecast is getting predictable. Rain. Followed by rain. And more rain.
This December is officially the wettest month in 75 years. That's sayin' a lot since we live in Oregon. And, the month isn't even over yet. We still have over a week left in December.
After such a dry summer, a little rain is nice. But, we've had enough now. I'd like at least a day or two of feeding the critters without coming back in looking and feeling like a drowned rat.
I took a screen shot of the forecast pinpointed at our house about a week into the rainy days. Some days the rain has been accentuated with wind. Lots of wind. Thankfully, our power has only gone out once during this crazy weather.
We've had numerous flood watches and warnings, as well. It's been rough for many people due to flooding. Our friend's driveway had water knee deep. Since we are near the top of a ridge, flooding at our home isn't a problem. Our only issue is getting to town sometimes when there is flooding across the road in the lower areas coming off our hill.


For three weeks now this has been the view out our kitchen window.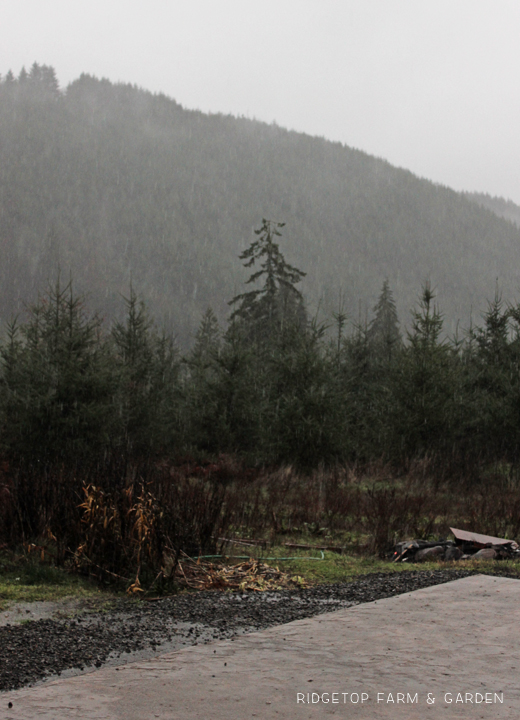 The little birds search for food even in the downpours.
Left: Dark-eyed Junco
Right: Song Sparrow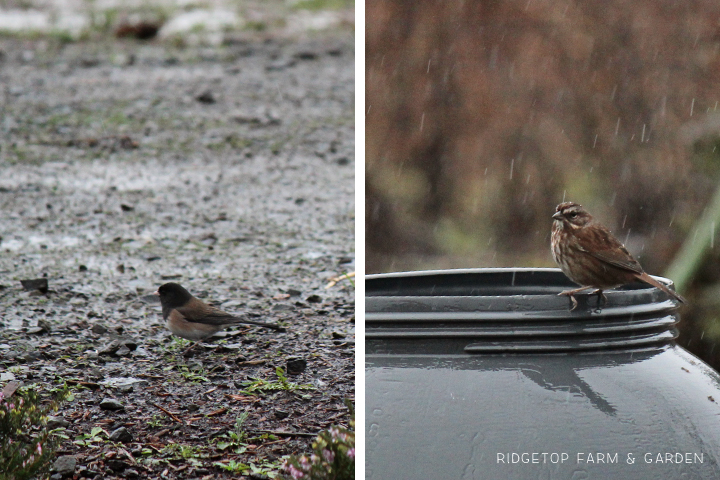 The rain hasn't seemed to bother the ducks much. But, I wonder if they've had to spend more time preening to stay dry. Ducks have a gland that produces oil. They rub the oil over their feathers for a waterproof effect.
Our ducks have spent a lot of time lately preening, bathing and drinking the water collecting on our new patio.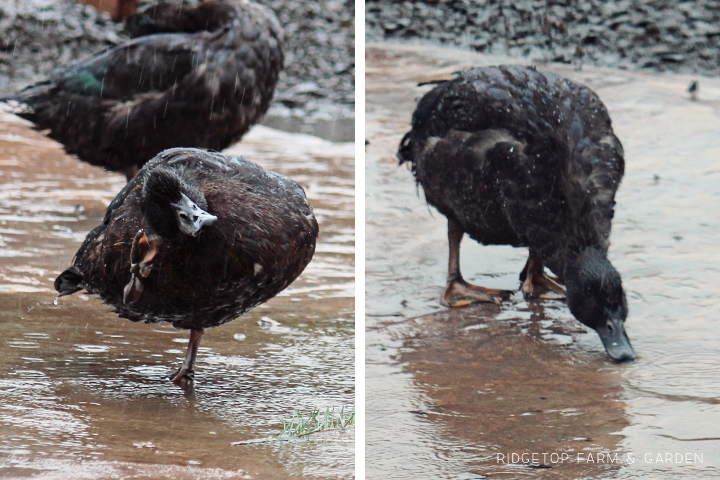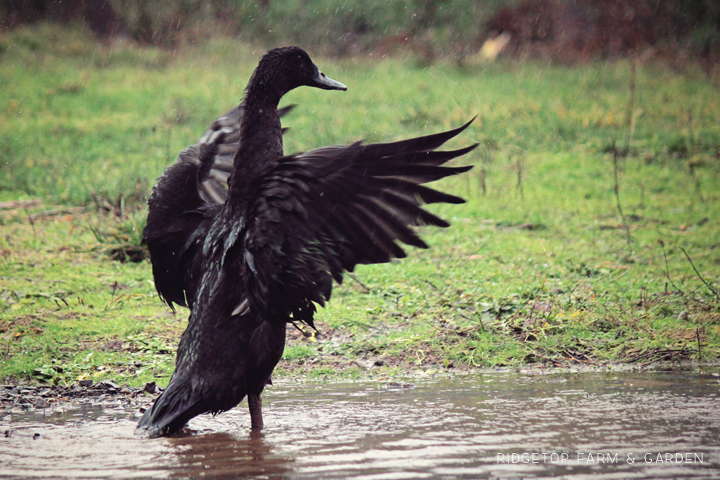 Tonight's forecast includes a Winter Storm Warning. We're in an iffy zone weather wise. We could get 1 – 2 feet of snow, or we could get nothin'. It would be awesome, though, if it actually did snow on Christmas. We don't get many white Christmas's around here.


I'm not really complaining about all the exciting weather we've been having. Thankfully, we've had very few problems. I'm simply getting tired of the wet gloominess day after day.