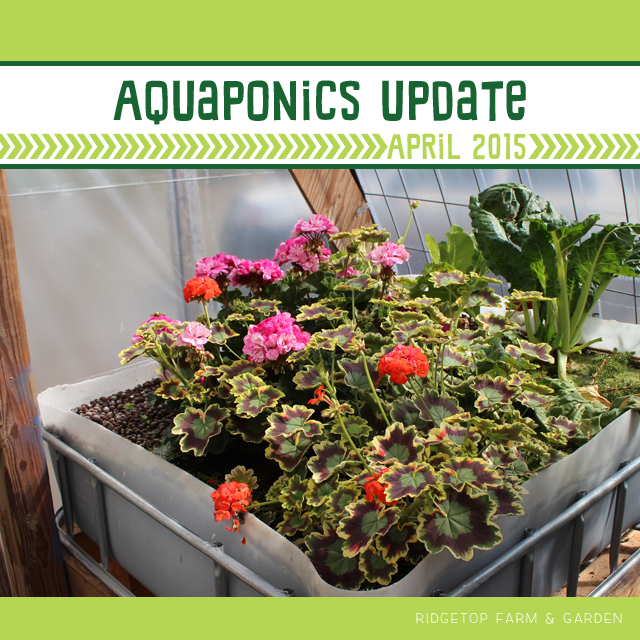 Our aquaponics system went through a real test this month. Our family went to Europe for two weeks, which meant Farmer John wasn't home to constantly babysit the systems every need. Was the system set up well enough to not need constant care? We really didn't know. There are a number of things that could go wrong. We crossed our fingers, gave our friend who was watching our critters a quick aquaponics lesson & hoped for the best.
TILAPIA
We did have one mishap in the system while we were gone. The water in the system evaporated (or possibly has a tiny leak that we can't find) quicker than we anticipated. The day before we got back our friend noticed the water in the lower tank got too low. He did what he could to fill it back up with warmish water. However, a few of the larger fish already suffered. The water was so low that the top of their fins were sticking out. Within the next few days, four of our largest fish in the lower tank died. Since then, we've raised the normal water level for that tank.
IN THE GROW BEDS
The geraniums have gone absolutely bonkers and are taking over the entire left grow bed.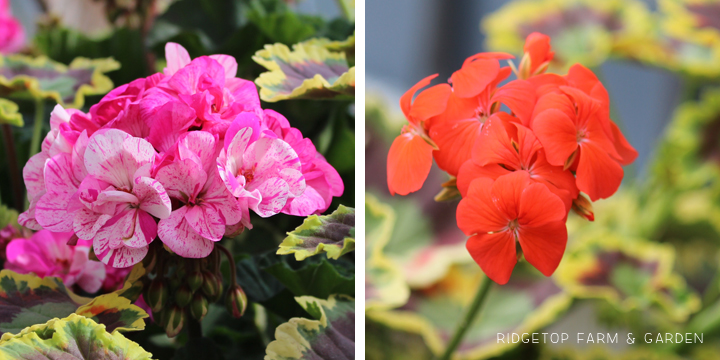 The nasturtium seeds I placed just below the top of the clay pebbles sprouted and grew well while we were in Europe. Yay! I was hoping, but I wasn't totally sure it would work to germinate them this way. I'm so glad it did.