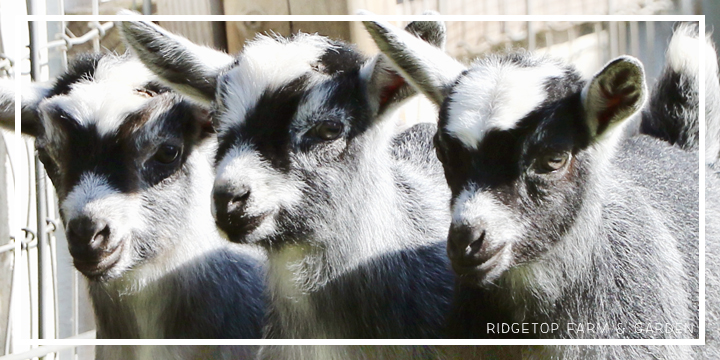 All the kids have been dam raised. They are already great foragers. They also receive lots of human interaction and are learning to trust us.
All bucks this year will be banded at 8 weeks and sold as wethers.
Goats are herd animals and should have other goats or companion animals to live with. Please do your research and learn about raising goats prior to purchasing.
Wethers are sold for $125 each or $100 if purchased with another goat from our farm. All other goats have a 10% discount if more than one is purchased.
The kids are bred from registered Nigerian Dwarf Goats. The does can be registered, at an extra cost, if desired by the purchaser.
*edit: We are sold out of 2020 kids. Check back next spring for our newest kids. Also, follow us on Facebook for our latest news.
[ 2020 KIDS ]
DG1
Wether
Plentywater Mister Wanderlust X The BB Miss Georgia O'Keefe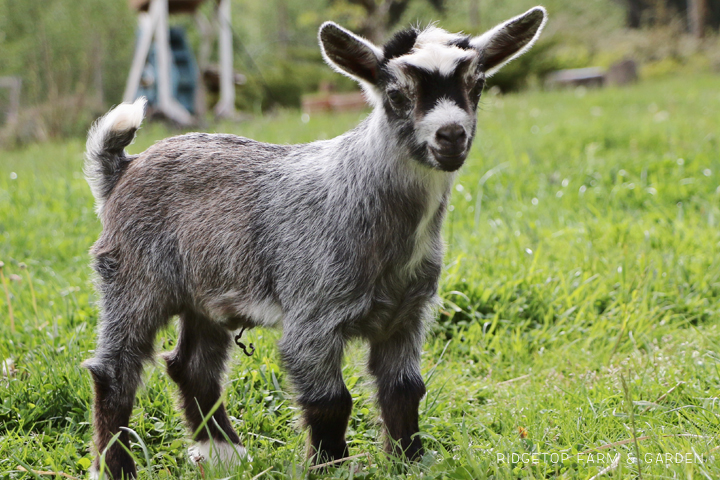 DOB: 4/15/2020
Horn Status: Disbuddded
Availability: June 18th
SOLD
---
DG2
Doe
Plentywater Mister Wanderlust X The BB Miss Georgia O'Keefe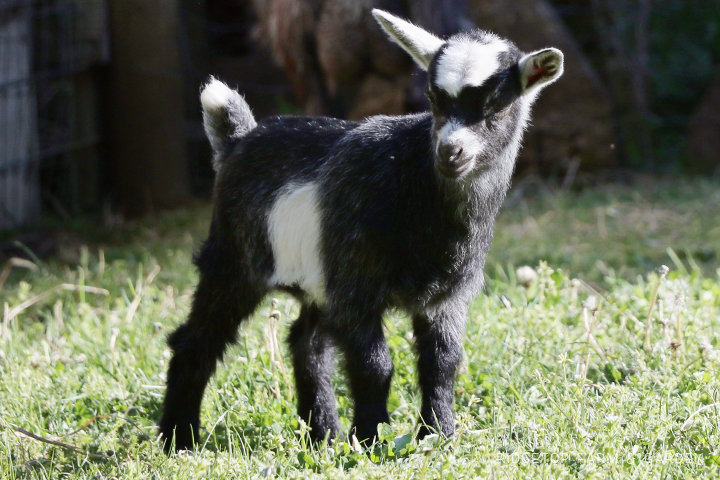 DOB: 4/15/2020
Horn Status: Disbuddded
Availability: June 18th
SOLD
---
DG3
Doe
Plentywater Mister Wanderlust X The BB Miss Georgia O'Keefe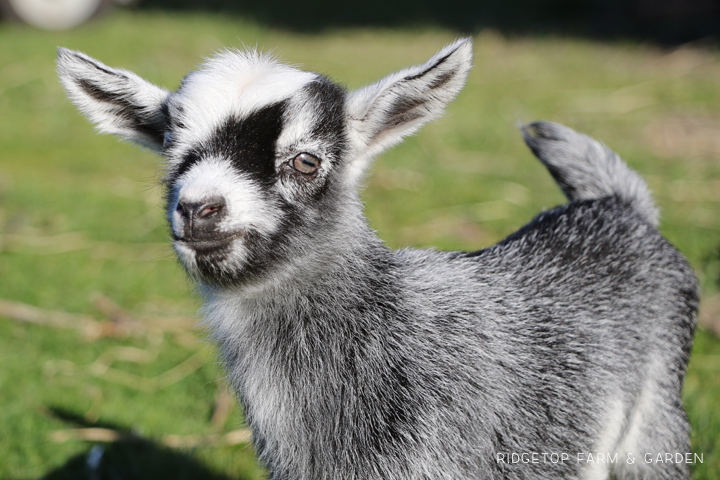 DOB: 4/15/2020
Horn Status: Disbuddded
Availability: June 18th
SOLD
---
DM1
Wether
Plentywater Mister Wanderlust X RTB SGW Dance in the Moonlight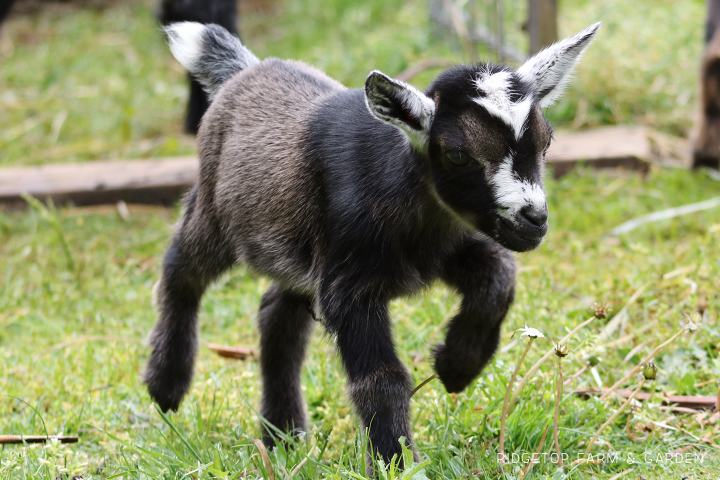 DOB: 5/12/2020
Horn Status: Polled
Availability: July 16th
SOLD
---
DM3
Doe
Plentywater Mister Wanderlust X RTB SGW Dance in the Moonlight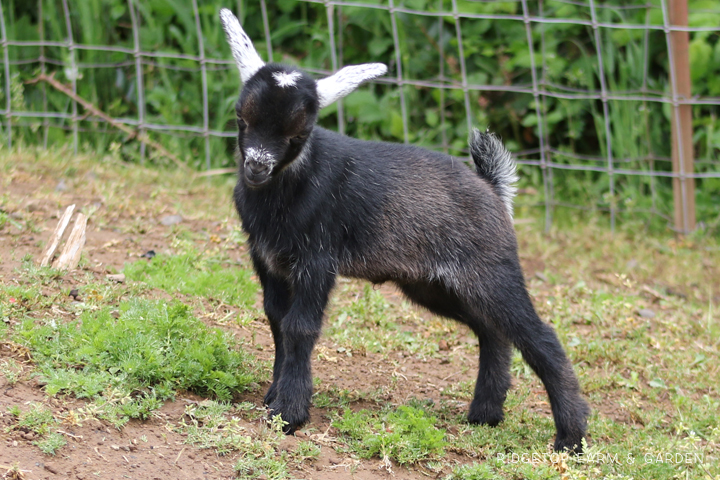 DOB: 5/12/2020
Horn Status: Polled
Availability: July 16th
RETAINED
---
DW1
Wether
Elfin Acres F Tamarack X KK Snowd'N Edith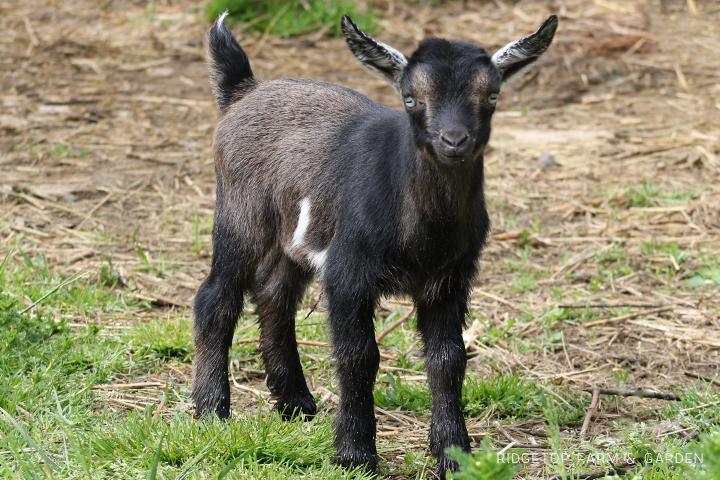 DOB: 5/15/2020
Horn Status: Polled
Availability: July 16th
SOLD
---
DW2
Wether
Elfin Acres F Tamarack X KK Snowd'N Edith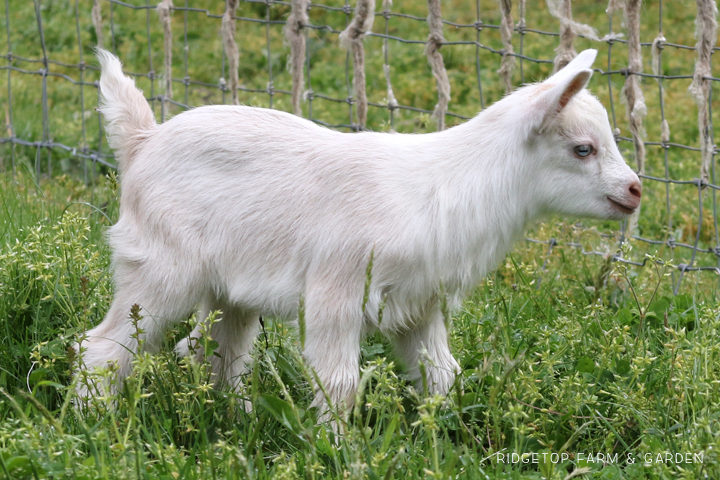 DOB: 5/15/2020
Horn Status: Disbudded
Availability: July 16th
SOLD
---
DW3
Doe
Elfin Acres F Tamarack X KK Snowd'N Edith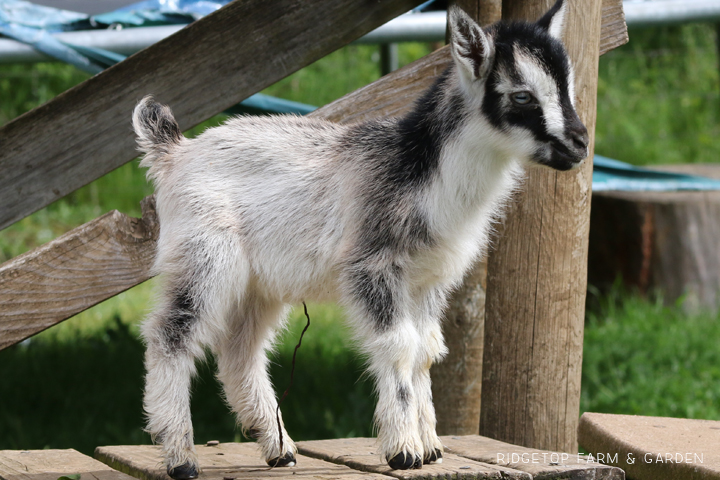 DOB: 5/15/2020
Horn Status: Disbudded
Availability: July 16th
SOLD
---
DWS1
Wether
Elfin Acres F Tamarack X Plentywater WyldeStyle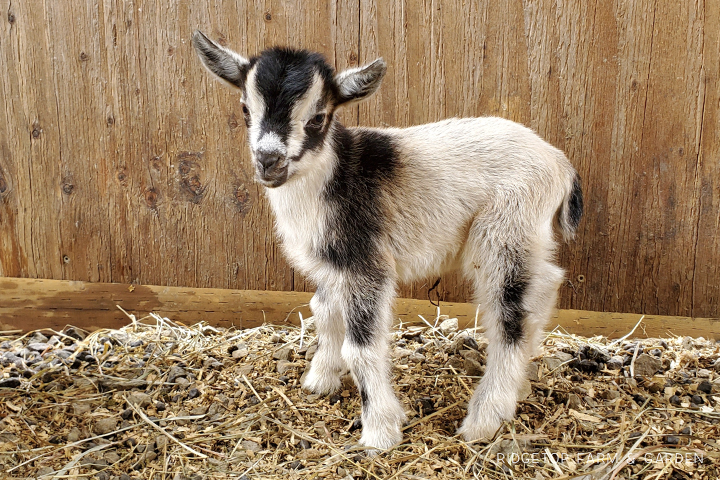 DOB: 5/31/2020
Horn Status: Disbudded
Availability: August 3rd
SOLD
---
DWS2
Doe
Elfin Acres F Tamarack X Plentywater WyldeStyle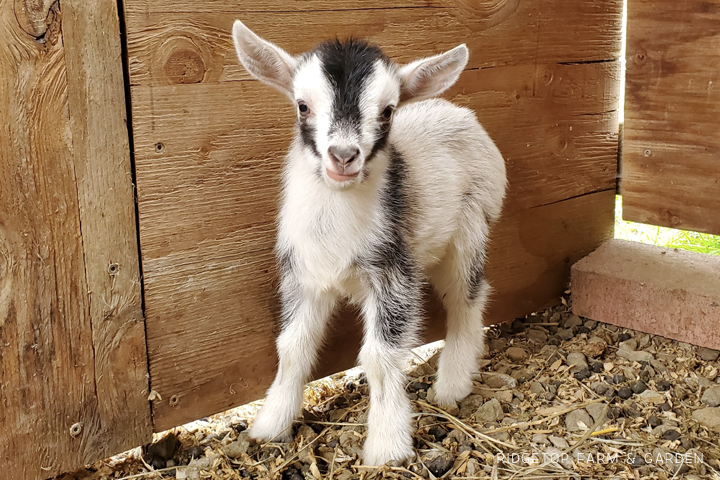 DOB: 5/31/2020
Horn Status: Disbudded
Availability: August 3rd
$SOLD
---
DWS3
Doe
Elfin Acres F Tamarack X Plentywater WyldeStyle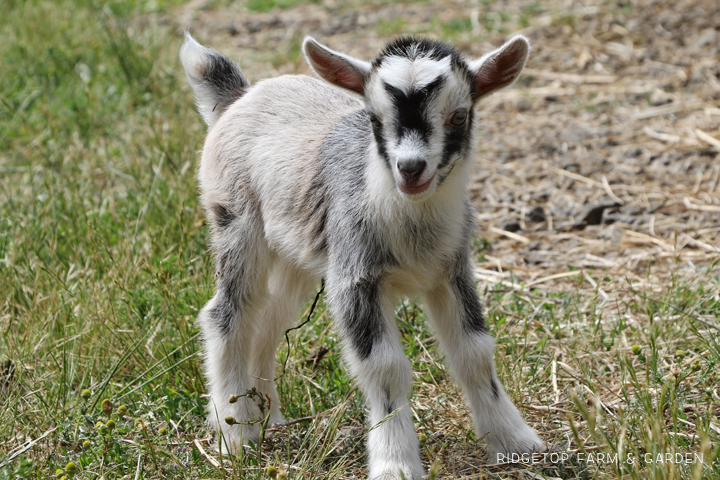 DOB: 5/31/2020
Horn Status: Disbudded
Availability: August 3rd
SOLD
---
---
[ YEARLINGS ]
CB3
Doe
Plentywater Wingman X Diji Farm Meredith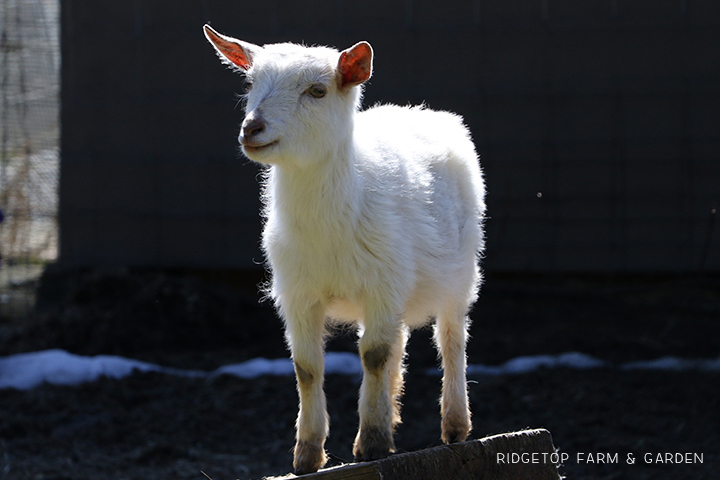 DOB: 5/13/2019
Horn Status: Polled
Availability: ready now
SOLD
---
CW3
Doe
Elfin Acres F Tamarack X KK Snowd'N Edith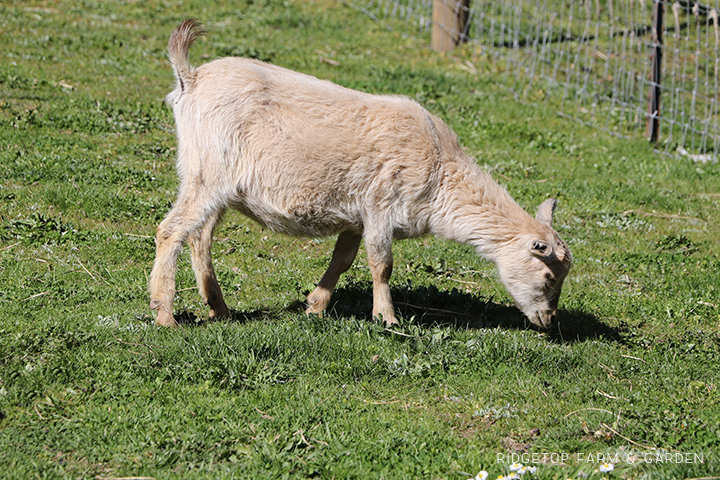 DOB: 4/29/2019
Horn Status: Polled
Availability: ready now
SOLD
---
---
Click here to see our SALES POLICY
#2kpioneer