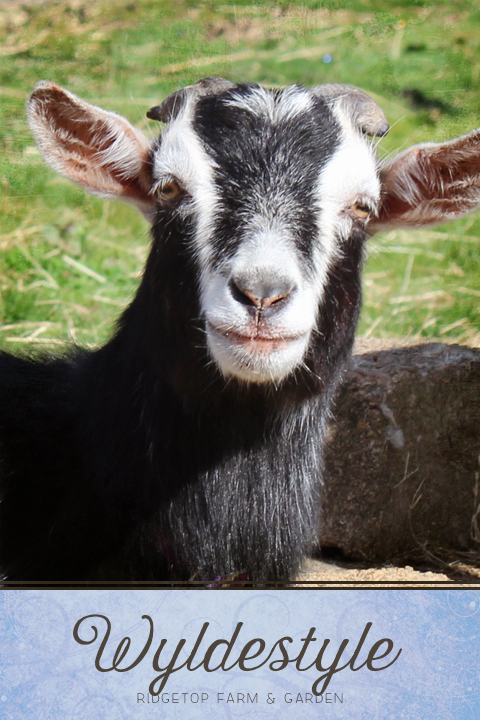 Wyldestyle is quite appropriately named. I love her. She has a lot of personality and is a favorite of most everyone who comes to visit. But, she likes to escape.
She was a tiny thing, weighing only 2.4 pounds, when born. She was raised by her mama, but also bottle fed.
Her coloring is somewhat rare for a Nigerian Dwarf, being Swiss marked.
* * * * * * *

PEDIGREE
PLENTYWATER WYLDESTYLE
D1903802

DOB: 6/20/17
disbudded, with scurs
Black & white with little roaning, Swiss marked
* * * * * * *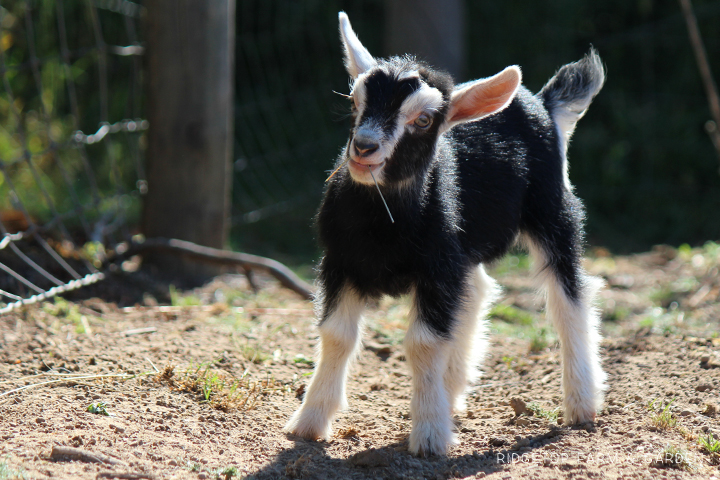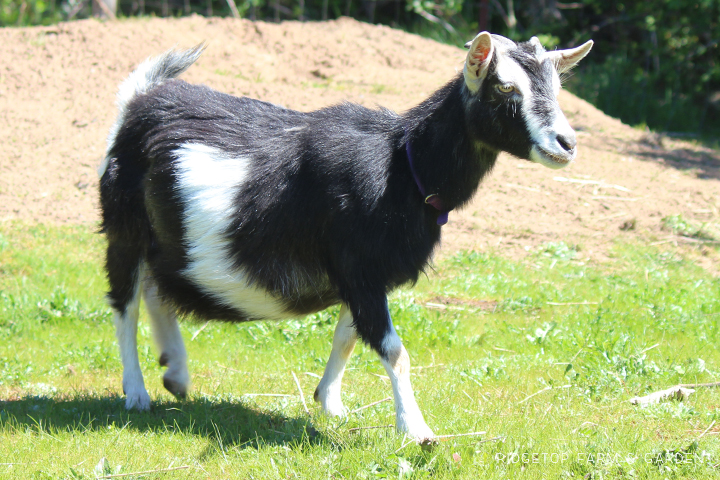 * * * * * * *

KIDDING HISTORY



x Tam
DOB: 5/10/2019
Twins: 1 doe, 1 buck
x Tam
DOB: 5/31/2020
Triplets: 2 does, 1 buck
x Tam
DOB: 4/23/2021
Quads: 2 does, 2 bucks
---
#2kpioneer