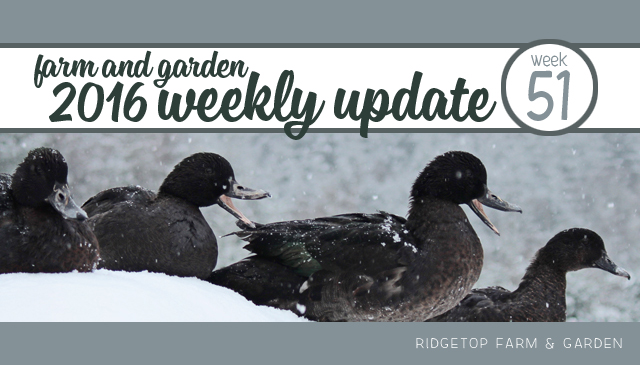 • Willow and Georgia aren't too sure about the snow. They come out, but they don't want to.
• Song Sparrow
• Crash & Willow checking each other out
• Trading warm water for frozen is getting a bit old and winter hasn't even started. However, I will take the cold, snowy days anytime over the windy, rainy crap we usually get.
• I am not a fan of junipers. But, I do love them covered in snow – especially with a towhee resting on them.
• Rhode Island Red rooster in the snow
• Coyote tracks heading down to the creek.
• Snow days = sled days