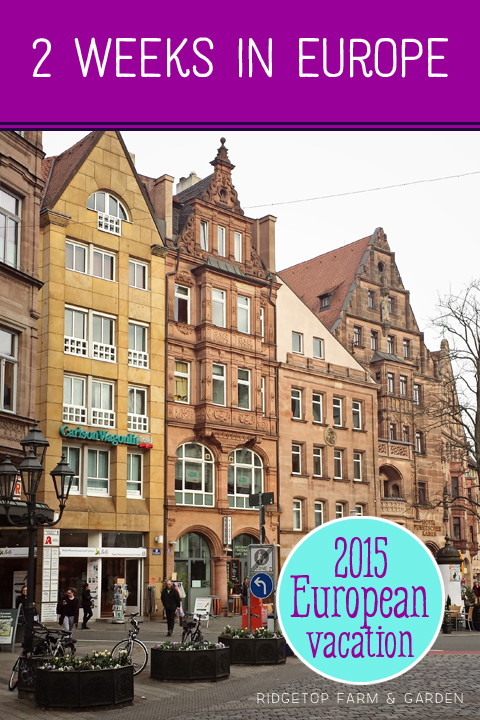 Farmer John is a farmer at heart and home, but his day job is a 9-5. He had meetings in Germany for a week. The stars aligned and the kids & I were able to go with him. We book ended Germany with short stays in Italy and France.
EUROPEAN INSPIRED ART
Before we left I wanted the kids to learn a little about Europe. I had them create a piece of art based on each of the three countries we would be visiting.
Italy: Venetian canal craft from Crayola
Germany: German Cuckoo Clock from Cassie Stephens. I love her art ideas.
France: Rose windows in medieval cathedrals from Ms. Novak's Organized Chaos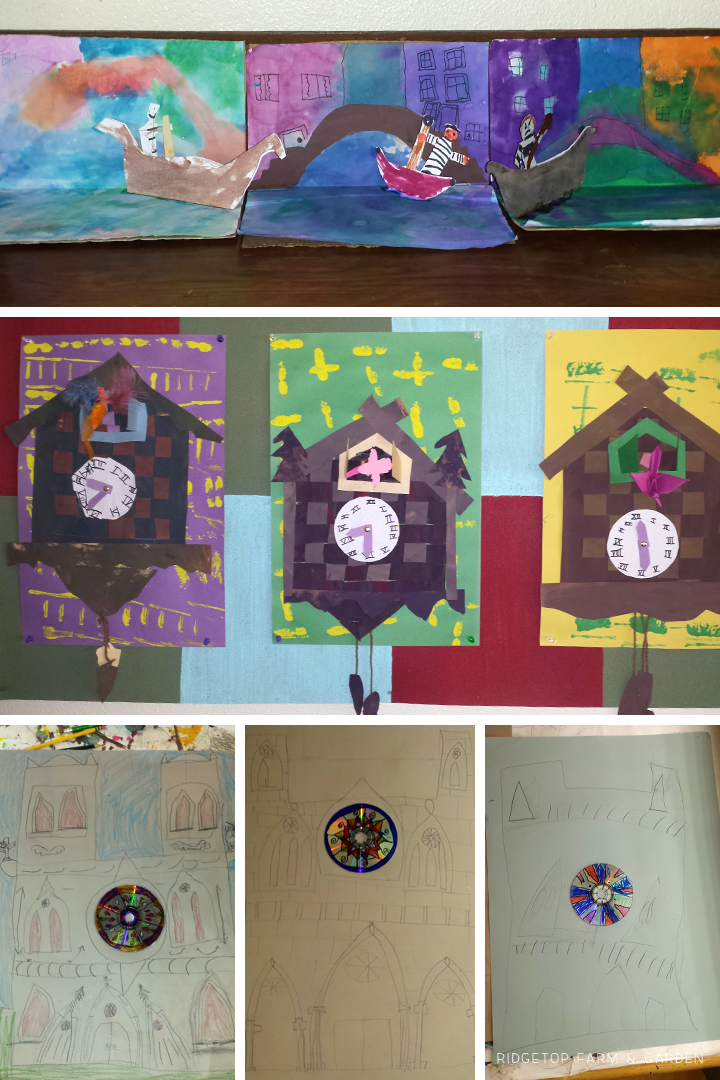 Since we would be visiting art museums, I also asked the kids to recreate a masterpiece.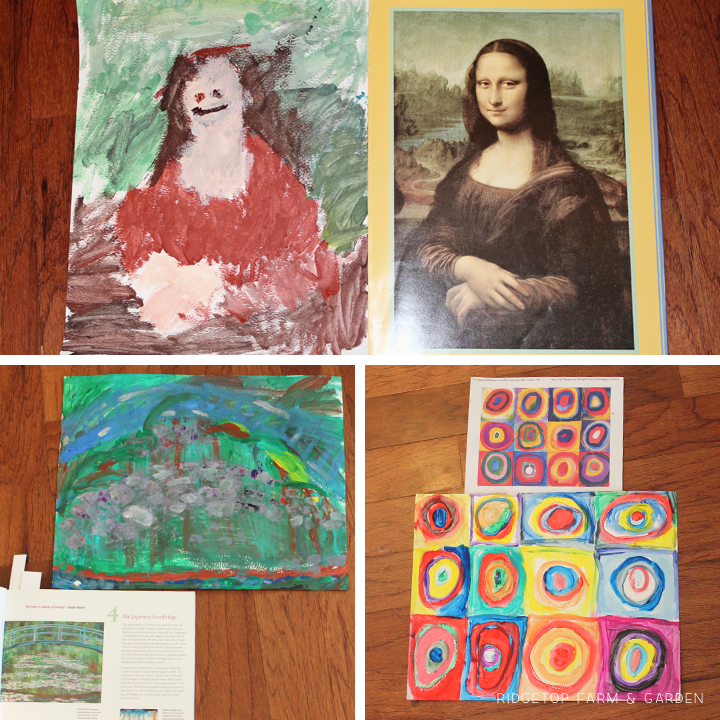 FLYING TO EUROPE
First up on our vacation agenda: Obligatory pic with the infamous PDX carpet.
I'm pretty sure this carpet is one of the most photographed airport carpets in the world. When the original carpet was being replaced people went crazy over it and started taking pics with it. The carpet even has an instagram account.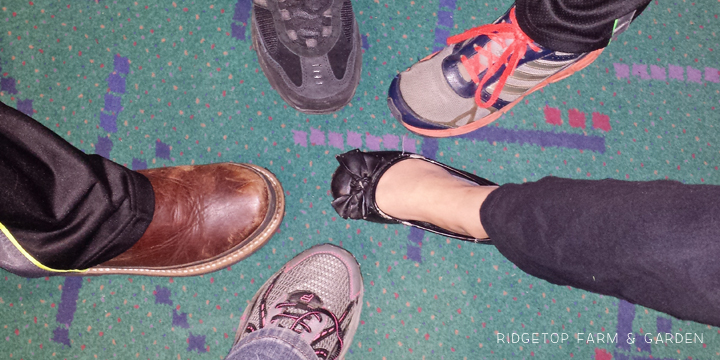 We flew Delta. I have no complaints. I had my own monitor to see the map of where we were in our flight and to watch the movies I wanted to watch. The kids had their own screens and each watched the shows they wanted. Awesome! Once we were out of the US I got complimentary Jack with my coke. Yep, not going to complain.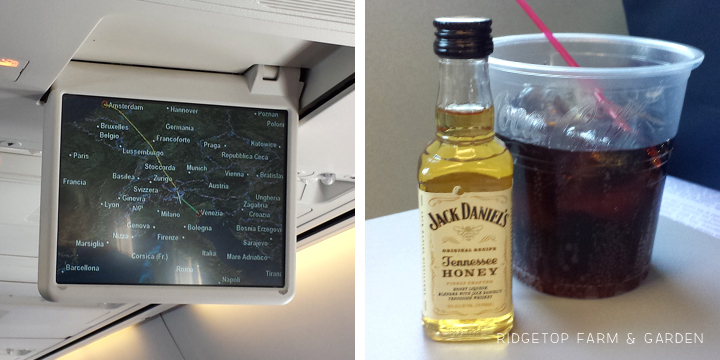 We flew from Portland to Amsterdam. Then switched planes in Amsterdam for our flight to Venice.
Flying over the Alps was a pinch me moment. They were breathtaking.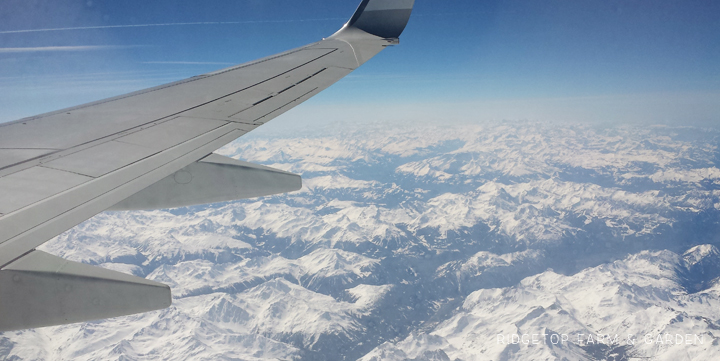 Our first peek at Venice. My thoughts of the city from this view: not too impressed. Apparently Venice is a city best viewed up close.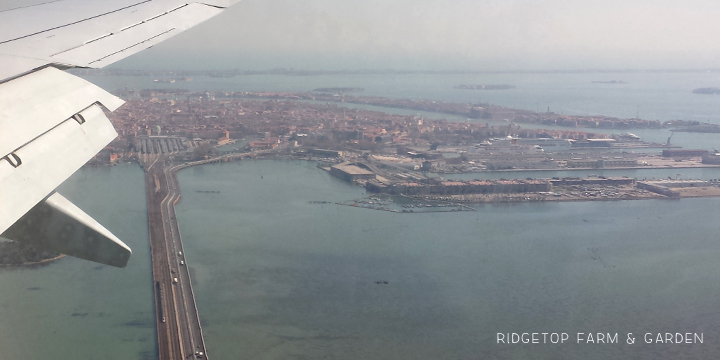 VENICE, ITALY
I can't say enough about how much I loved Venice. I adored the Old World charm.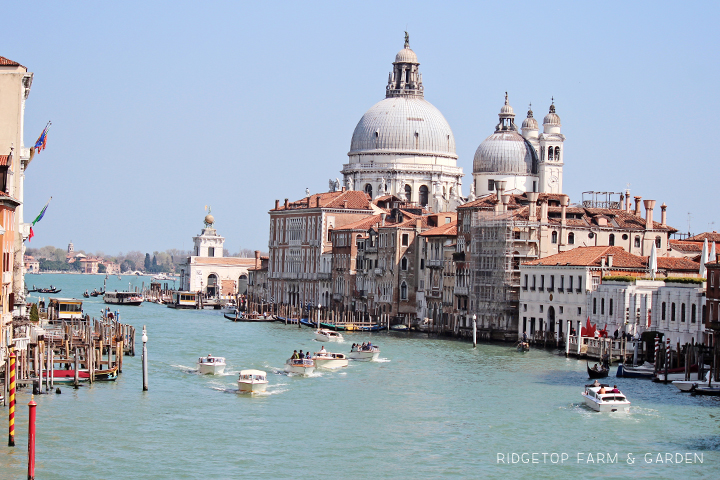 You can't stroll through Venice without noticing beautiful masks. I even spotted a chicken one.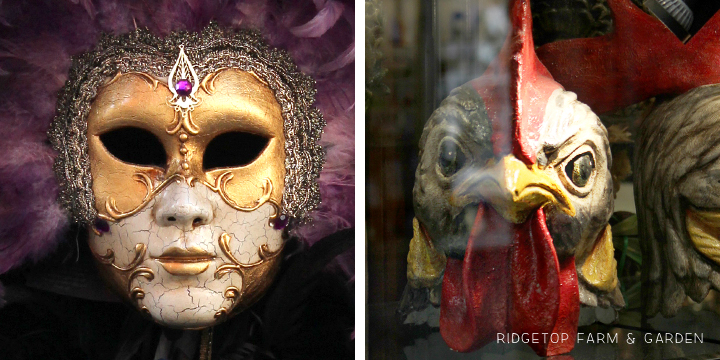 TRAIN TO GERMANY
We traveled by way of the Deutsche Bahn trains. We boarded the train in Venice at the Santa Lucia station. We traveled to Verona, over the Brenner pass, to Munich, and finally on to Nuremberg. It was a long ride, but a lovely way to see the beauty of Europe.
When we were traveling in and out of Germany, kids under the age of 15 rode free on the Deutsche Bahn trains. This was a great way to save money on vacation.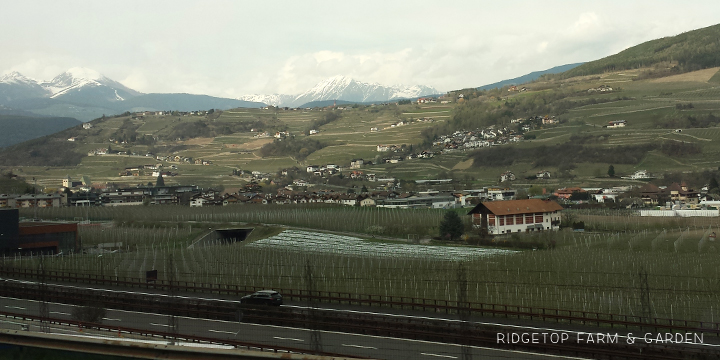 NUREMBERG, GERMANY
We stayed in Nuremberg for a week. John spent most of his time working, while the kids and I explored. We primarily toured Nuremberg, but ventured one day to Munich.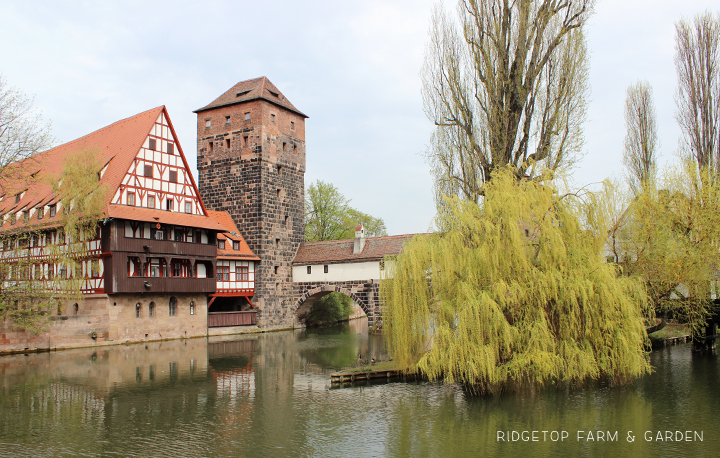 PARIS, FRANCE
We took the train from Germany to Paris. We had only one half day + one full day in Paris, which is not nearly enough time. But, we did make the most of our time and saw some amazing pieces of history.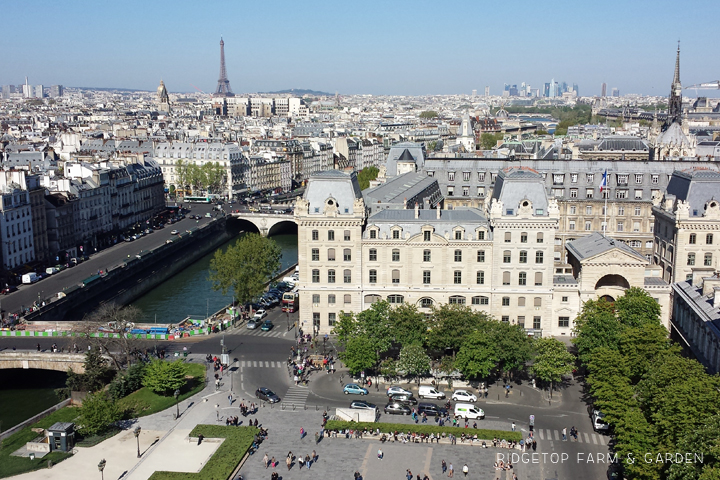 The details on many of the buildings and monuments absolutely amaze me.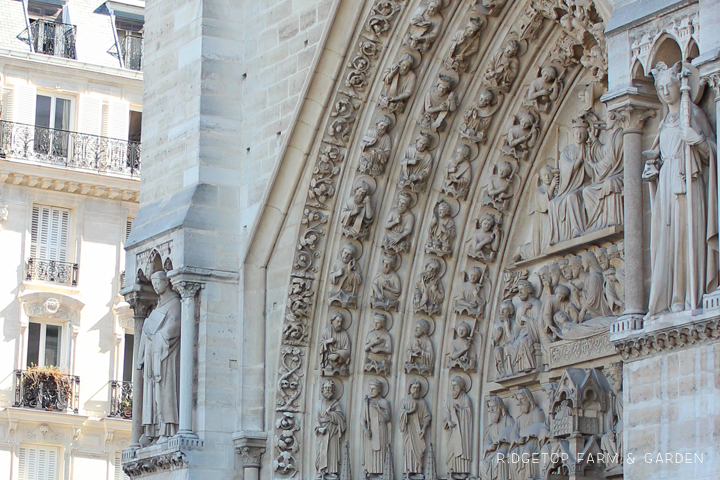 DRINKING IN EUROPE
We had virtually no trouble traveling through Europe, even without speaking Italian, German, or French. It helped that we do speak English, as do many Europeans. Also, I did have a little cheat sheet of common words for each language. We got through transportation, accommodations, shopping, even ordering food, with very few issues. Our one snafu the entire trip was water to drink at restaurants. We drink a lot of water. We are accustomed to tap water being available most everywhere. This was the one cultural difference that through me for a loop. Water was often brought in liter bottles, with a hefty charge. Also, carbonated water is their norm. So, if we forgot to ask for it without bubbles we were thoroughly bummed. None of us cared for the sparkling stuff. I didn't mind paying for the water, but I thought the cost was too high. I remember one place where I let the kids order soda and I got wine because those drinks were cheaper than the water.
It is obvious I take drinking water for granted.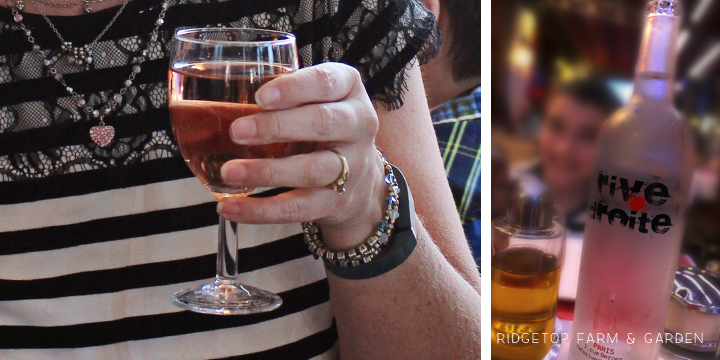 FLYING HOME
From Paris, we flew to Amsterdam.
On our way out of Amsterdam I noticed a group of windmills in the ocean. I'm not sure how they are used, but they intrigued me.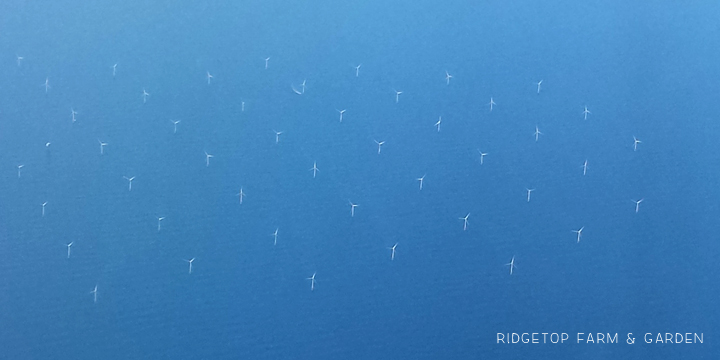 The Rockies may not be the Alps, but Canada has a beautiful mountain range, too.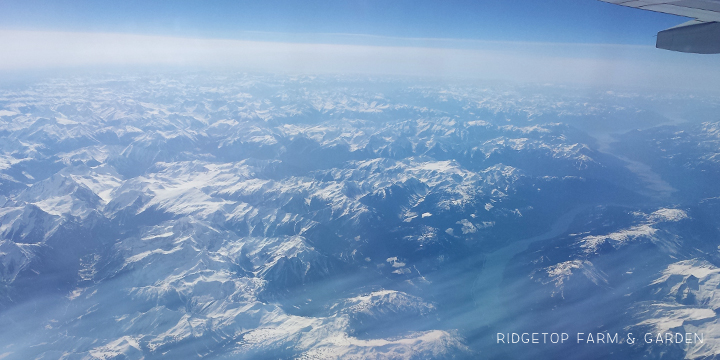 Our kids earned their wings as we were getting pretty close to Portland.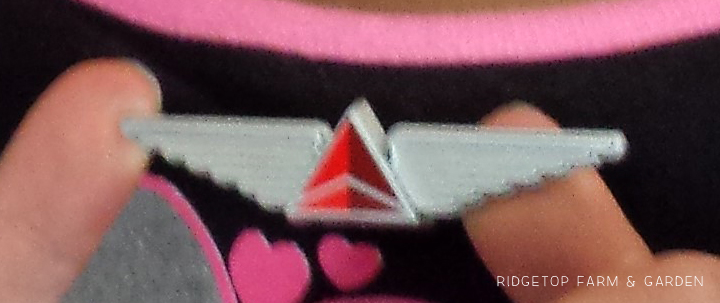 WE MADE IT HOME
I bought masks in Venice for the kids to paint once we got home.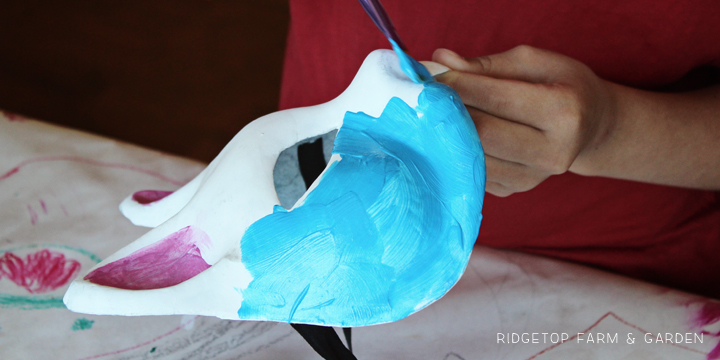 Farm Kid2 made John & I a thank you card for the trip. ♥

This was a fantastic trip full of so many great memories. I am incredibly thankful for the experience.