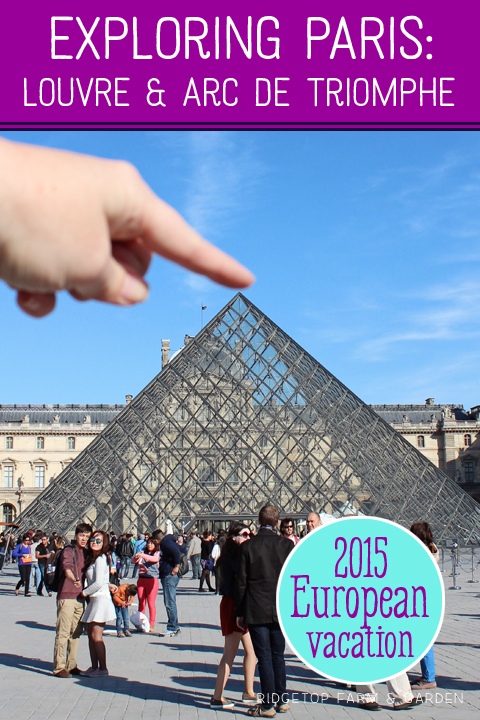 After arriving in Paris we had a few hours left in the day to explore. The Louvre wasn't too far from our hotel, so we chose to go there.
I definitely wanted to get to the Louvre, but just walking the streets of Paris was lovely.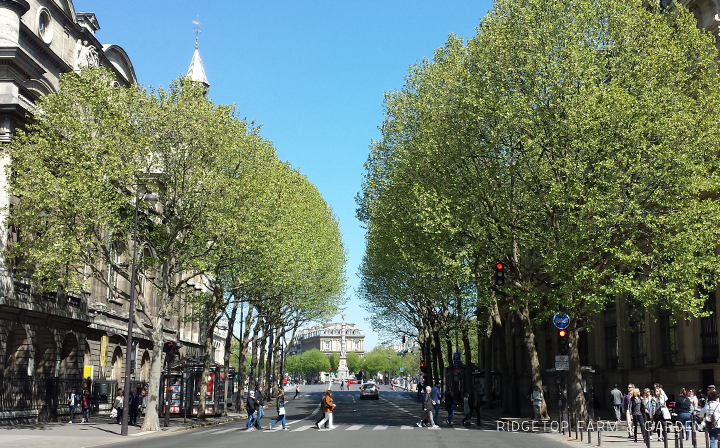 THE LOUVRE
Our day in Paris took way longer to get started than I had planned. By the time we got checked in at the hotel, and through the ticket line we only had a little over an hour to explore all that is awesome at the Musée du Louvre before closing time.
On one hand, it kind of sucked that we had to rush through the museum. On the other, I'm still extremely glad we saw what we did.
The Arc de Triomphe du Carrousel with the Louvre behind it.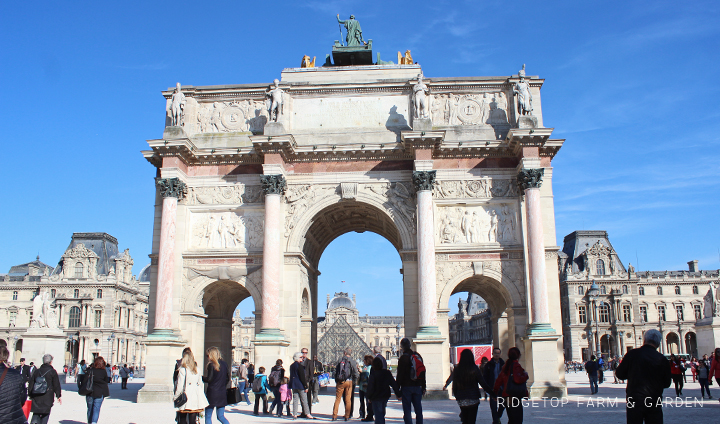 The building itself is amazing. So beautiful and full of so many details. Originally built over 800 years ago, the former royal residence has changed over the years. It has been a fortress, a palace, and since 1793 – a museum.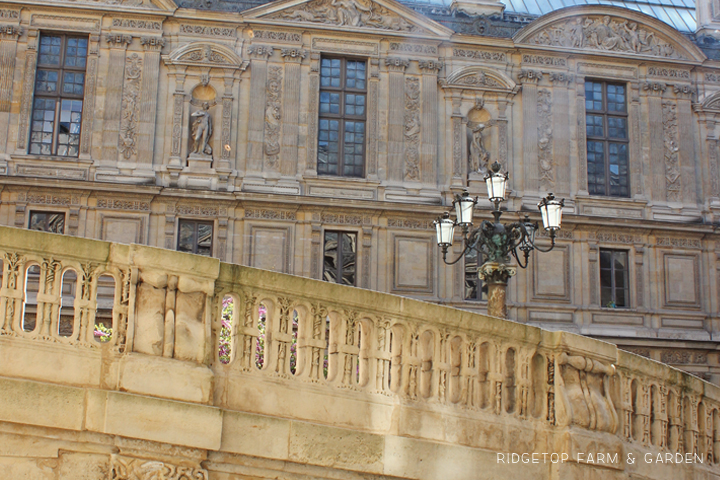 We saw so much, in such a short amount of time. It's all kind of a blur.
My favorite pieces are from the Italian Renaissance and the Greek & Roman antiquities.
Here is the tiniest sliver of what we saw:
Top: The crowd catching a glimpse of the Mona Lisa
Bottom Left: Marble female statue (circa 50BC) restored as the muse Melpomene looking over the Sphinx courtyard
Bottom Right: Ceiling artwork in the Salon Carré room of the Grand Galerie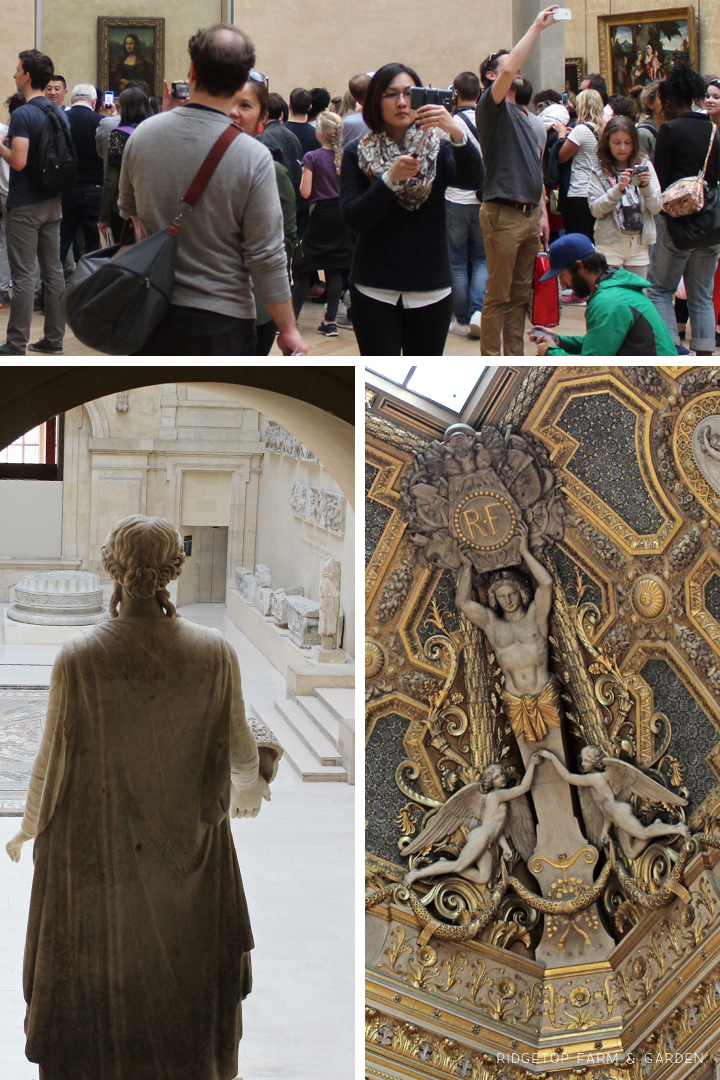 Left: Throwback to our 2002 visit to the Louvre.
Right: I didn't know if we would get the chance to ever make it back. I'm so grateful we did, and with three kids in tow.

TUILERIES GARDEN
The Tuileries Garden in April was stunning!
I'm not sure why I loved it so much, but it made me so happy to see such a beautiful place filled with people seeming to just relax and enjoy where they were.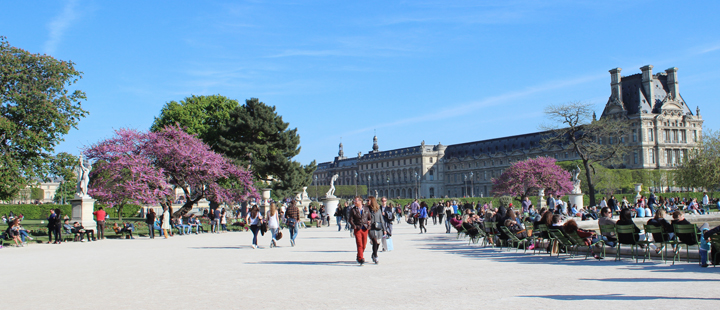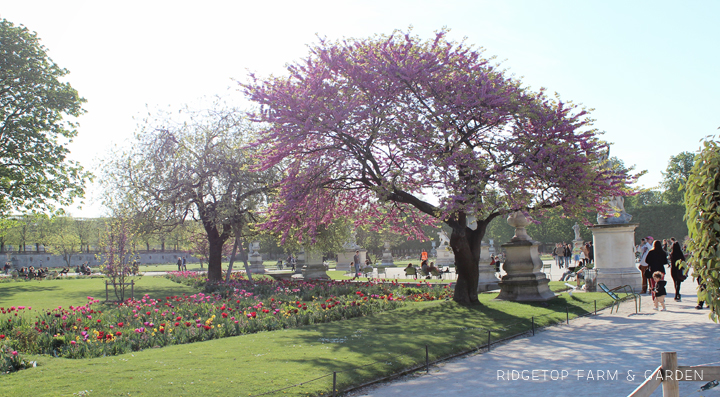 CHAMPS ÉLYSÉES
We walked from the Louvre, through Tuileries Garden, down the Avenue des Champs Élysées, to the Triumphal Arch.
We didn't do any shopping along the way… except to grab a couple crepes… of course.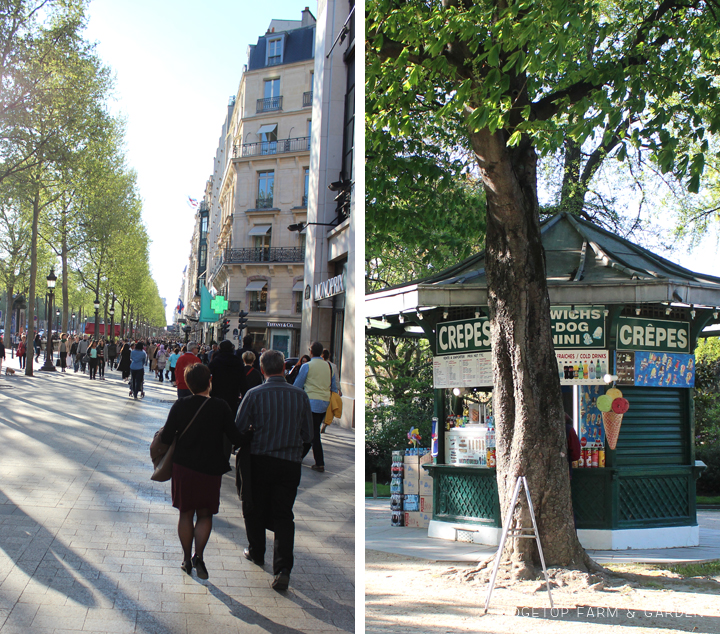 ARC DE TRIOMPHE
The Arc de Triomphe de l'Etoile is huge monument honoring Napolean's victories and is located in the center of a bustling 12 avenue roundabout.
Again, I'm just in awe of the design details.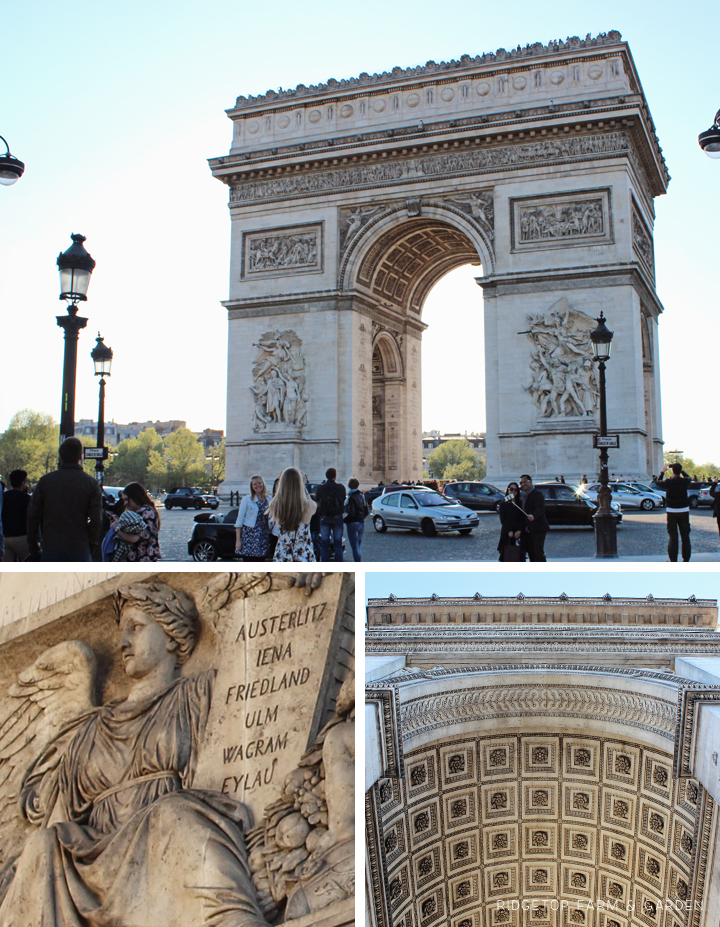 The view from the top of the Triumphal Arch? Amazing! Absolutely worth the 2.5 mile walk from the Louvre, even at the end of a very long day.
Top: Looking across the Seine at the Eiffel Tower
Middle: Looking towards the Sacré-Cœur Basilica
Bottom: Avenue de la Grande Armée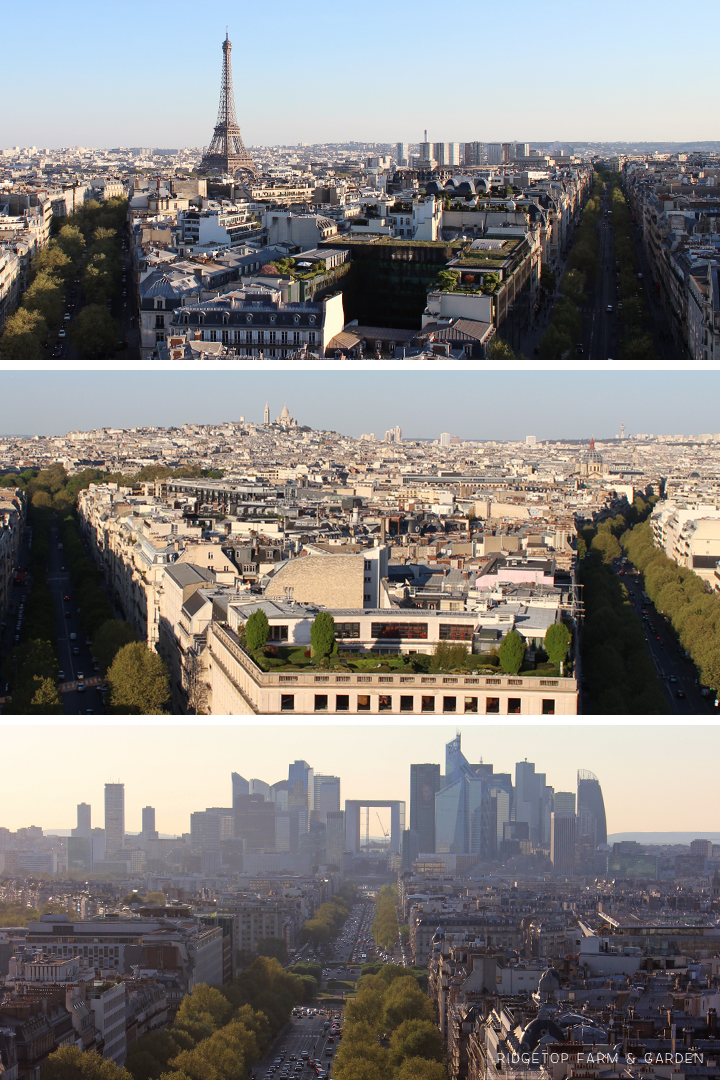 From the Arch we took the metro back to our hotel. Then had a late dinner at the Cafe Rive Droite.
It was an exhausting, wonderful day.