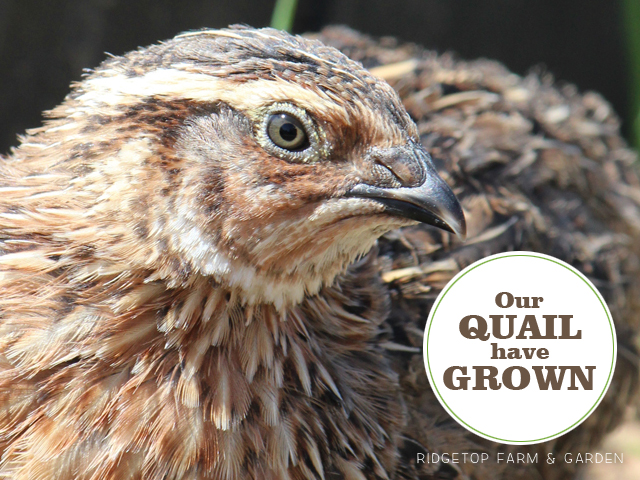 Back in April we went to the PNPA Spring Poultry Show & came home with 3 coturnix quail. They are quick to mature & we're already getting itty bitty eggs from the two girls.
COUPLE DAYS OLD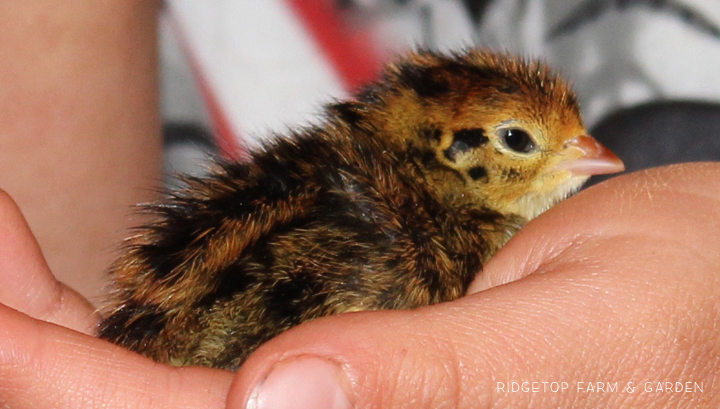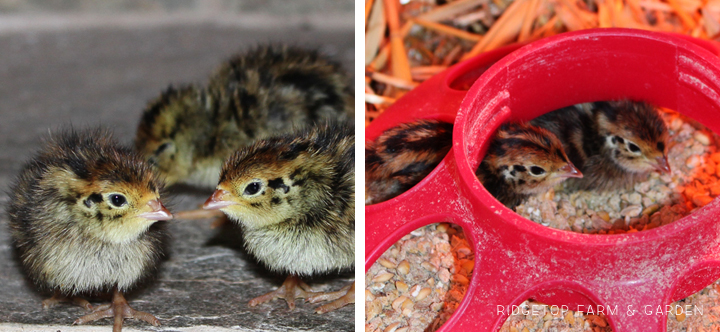 ABOUT 1 WEEK OLD
Quail are bouncy & quick little creatures, which made taking their picture in the Barbie house difficult. But, I managed to snap a few photos.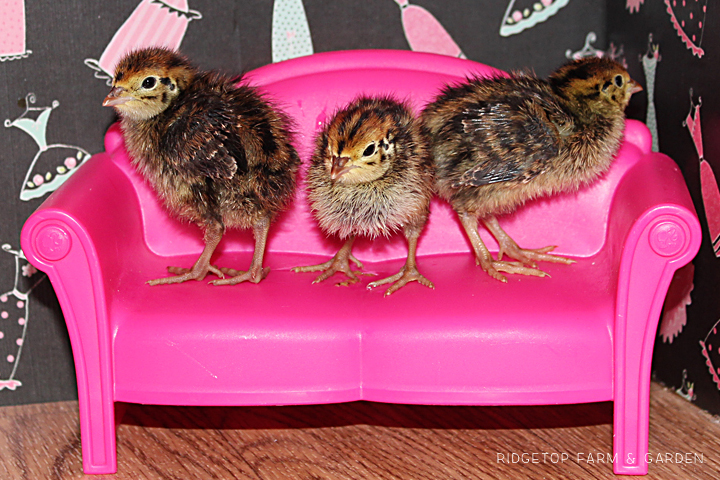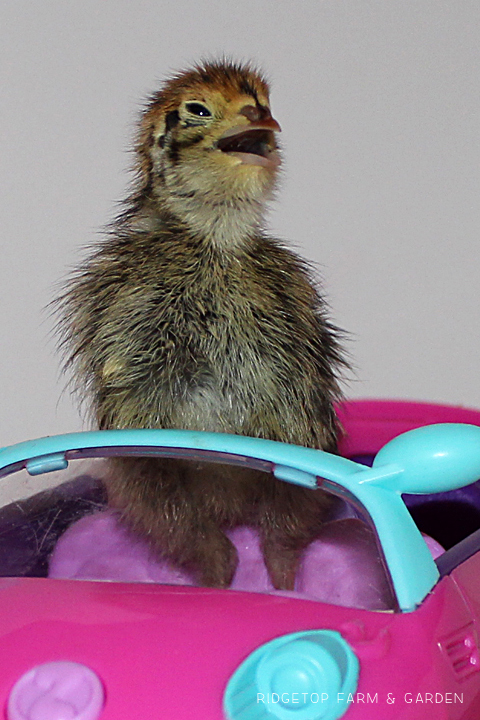 The little guys quickly figured out how to use the nipple waterers.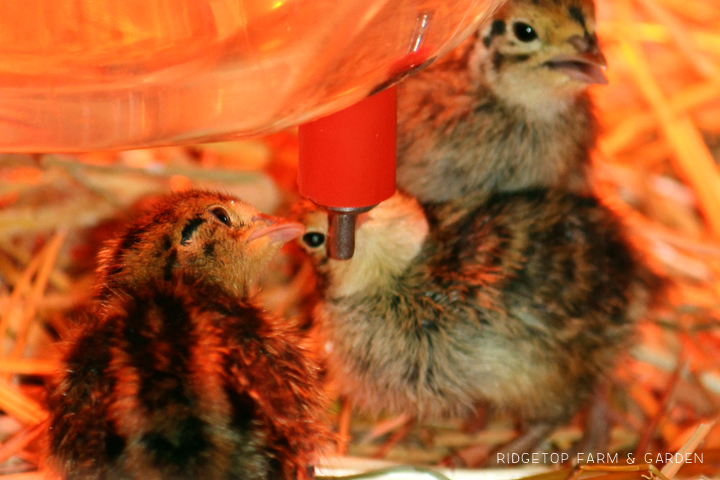 A LITTLE OVER TWO WEEKS OLD
They seem to have grown a lot between weeks 1 & 2.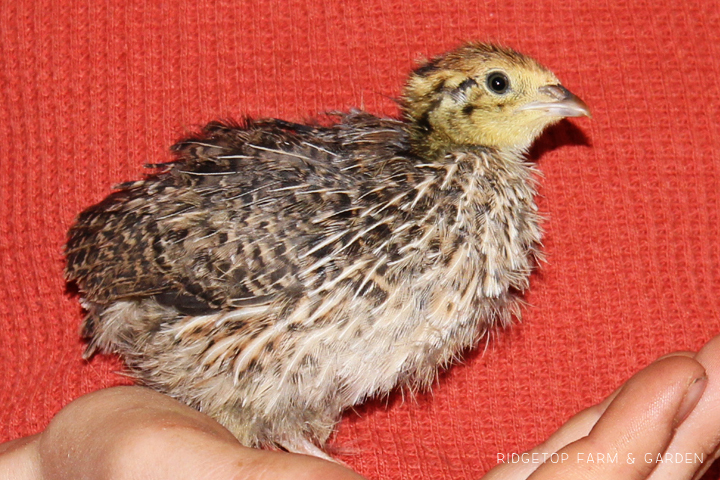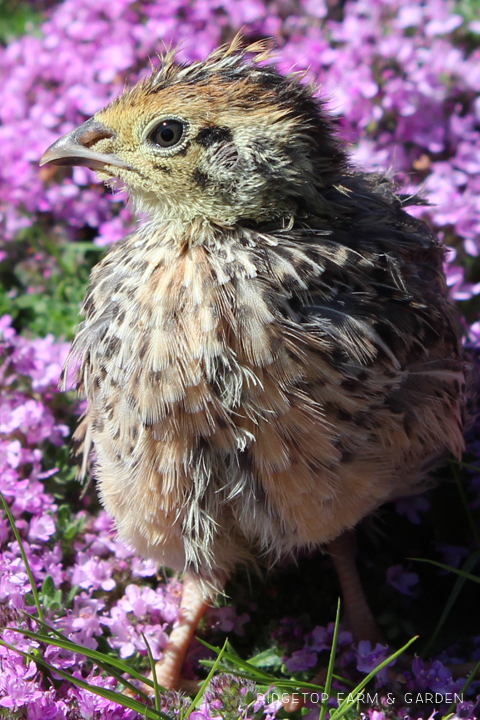 ABOUT SEVEN WEEKS OLD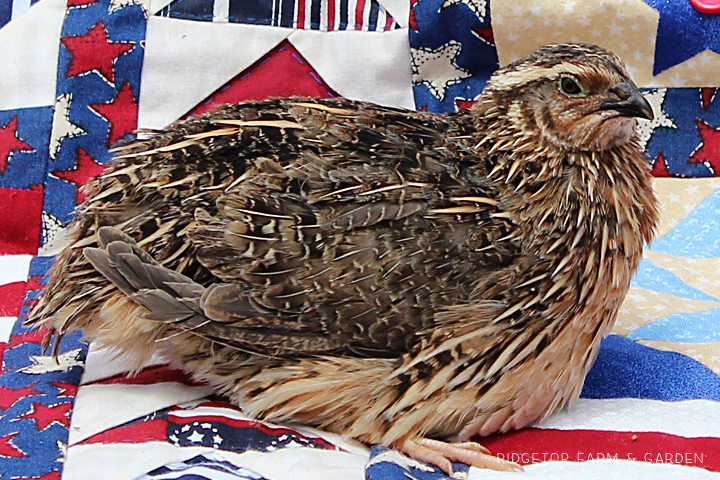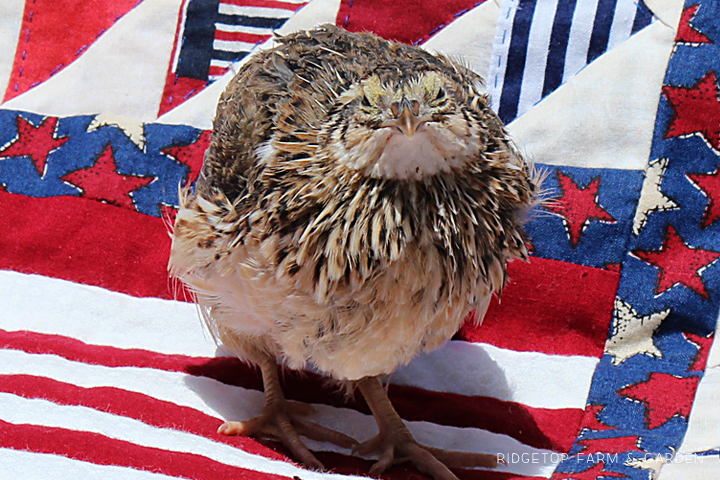 ABOUT 11 WEEKS OLD
We keep them cooped up, but occasionally they get to come out & walk around. They love taking dust baths.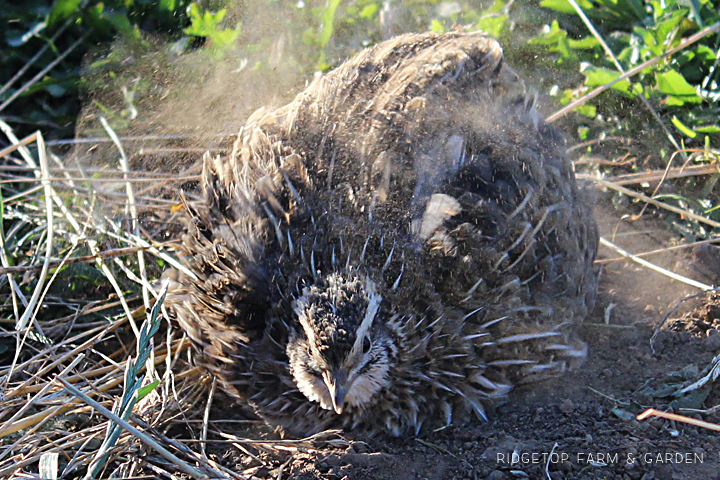 QUAIL EGGS

Two of our quail ended up being girls & started laying eggs at about 7 weeks old.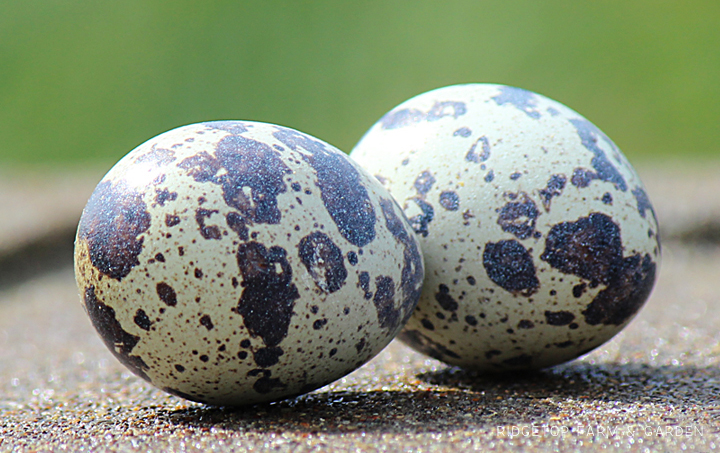 Quail egg compared to a Marans chicken egg.