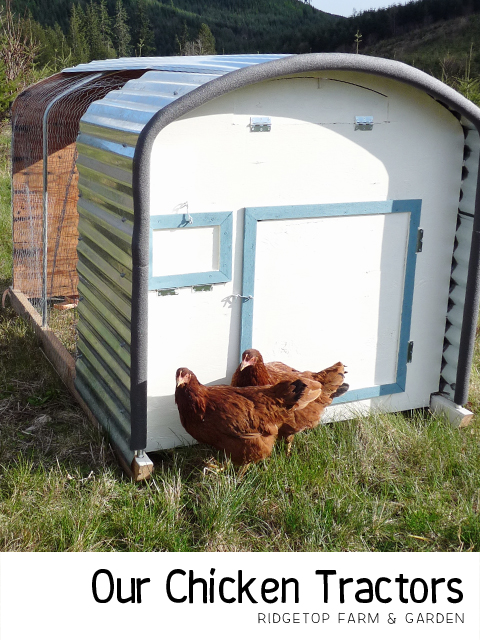 A number of years ago Farmer John told me about chicken tractors. I thought he was crazy. Cuckoo. It did not go with my vision of a cutesy coop surrounded by flowering perennials and a picket fence. I also couldn't imagine why you would want to move your chickens throughout the yard.
Let's be realistic, my cutesy coop was not practical. The majority of our chickens are livestock, not pets. We have to house them in ways that are efficient for the purpose & cost effective.
Luckily, that's where Farmer John & I work together & both compromise a little. He tries to be efficient & cost effective while keeping my cutesy stuff in mind.
He came up with a chicken tractor that's both efficient & looks nice. The bones of the tractor are 1/2 inch electrical conduit, tin roofing & plywood.
THE CHICKEN TRACTOR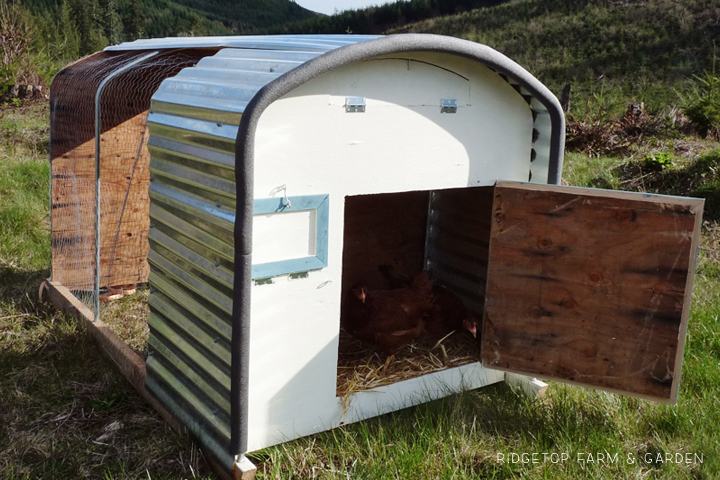 THE ROOST

THE DOORS

MORE THAN JUST CHICKENS
CHICKEN ROW
We have 3 similar, but not exactly the same, chicken tractors. They have all done their share of moving around our property, but lately have been sitting in a more permanent place alongside our two chicken huts.