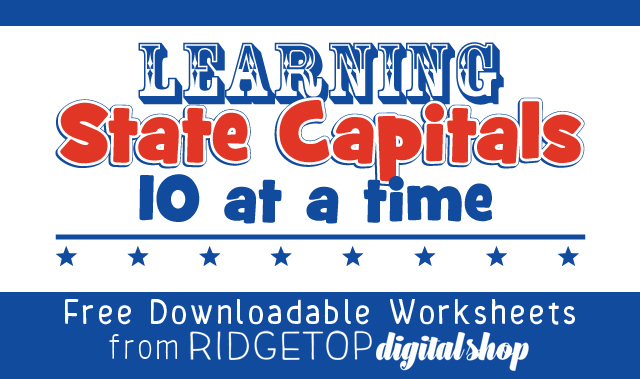 Last term Farm Kid1 learned all 50 states and their capitals. I thought he would learn & remember them better if we focused only on 10 at a time. I designed worksheets and flashcards to help him learn all 50 in 5 weeks.
Here's a peek at the weekly worksheets: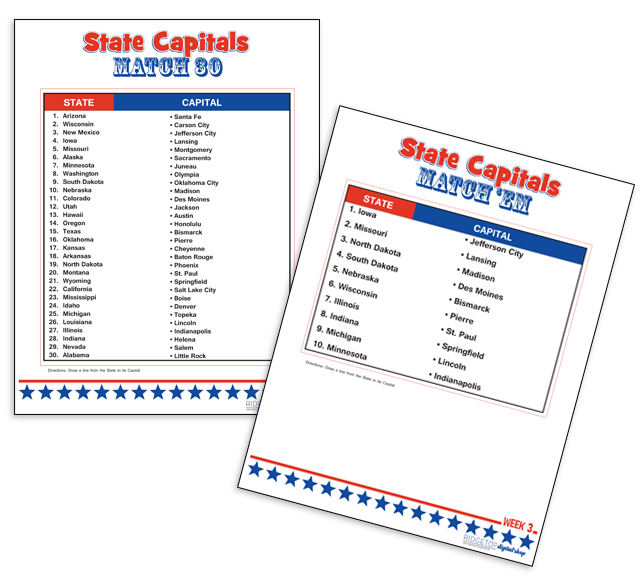 MATCHING THE STATE TO ITS CAPITAL
One worksheet for the current week's list of 10 Capitals & another worksheet for all the Capitals from previous weeks.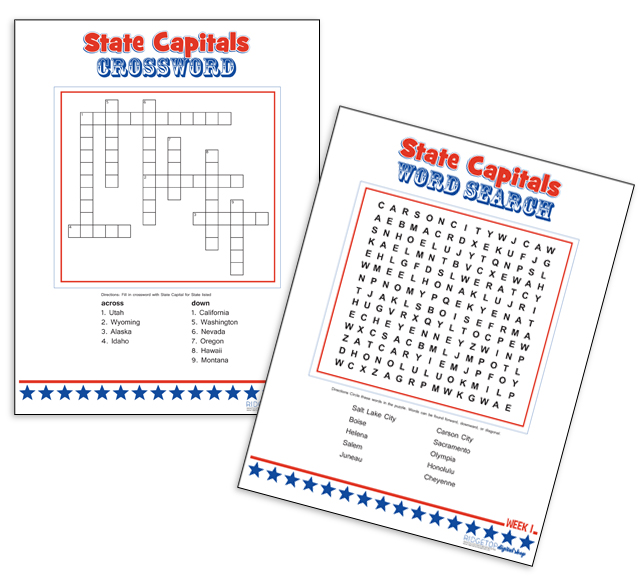 CROSSWORD & WORD SEARCH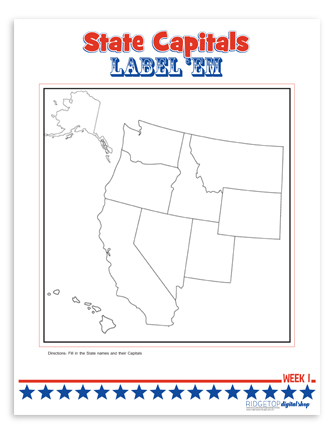 LABEL THE MAP WITH THE STATE AND ITS CAPITAL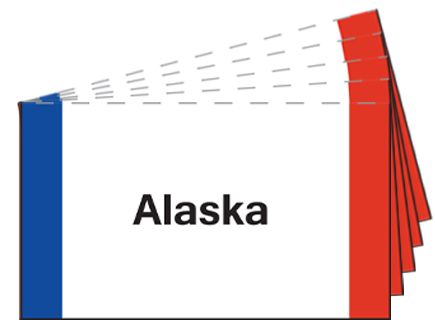 FLASHCARDS
State on one side, Capital on the other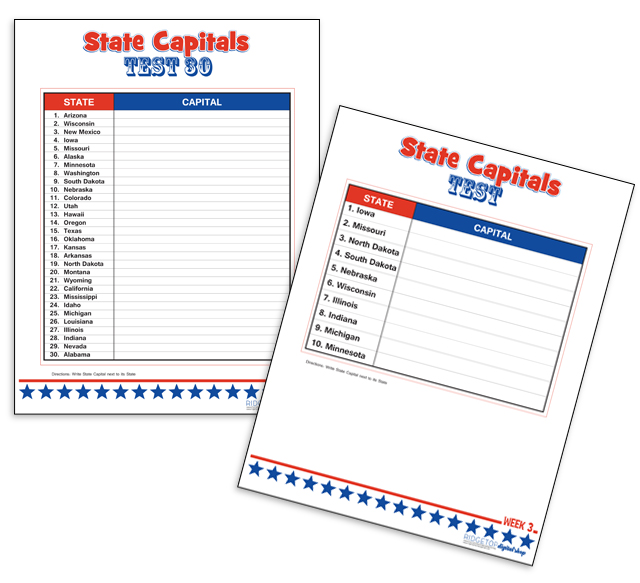 TESTS
There are 2 versions of the weekly test. One test with the current week's list & one test with all Capitals learned so far. You can choose to do one or both of the tests.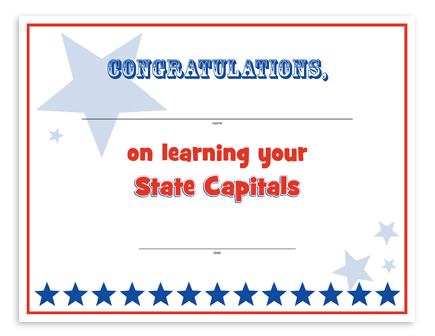 There is also a completion certificate to celebrate learning all 50 State Capitals.

Follow these links to access the worksheet files:
Week 1 Worksheets
Week 2 Worksheets
Week 3 Worksheets
Week 4 Worksheets
Week 5 Worksheets
I hope your students enjoy learning with these worksheets as much as Farm Kid1 did!
Note: Because these are large files, the files are zipped. You will need unzipping software to access the worksheets. This works best from a computer, as opposed to a phone or tablet.
These worksheets are free for you to use with your students and classroom. However, please credit Ridgetop Digital Shop and/or Ridgetop Farm & Garden when appropriate and don't sell or share these files as your own.
---

These worksheets were created by me. I am not only a farm person, I am also a graphic designer and entrepreneur. Check out my photo prop website. It is full of printable photo booth props and free party printables!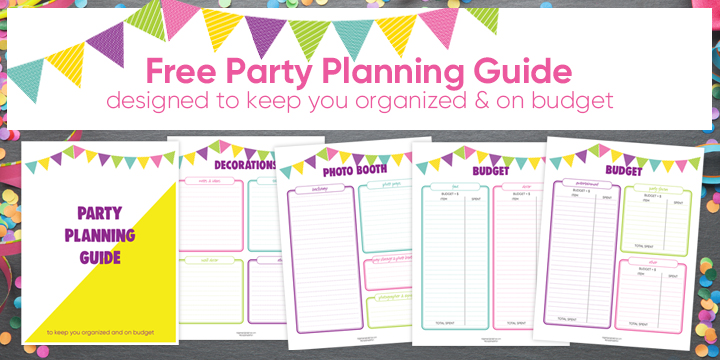 ---