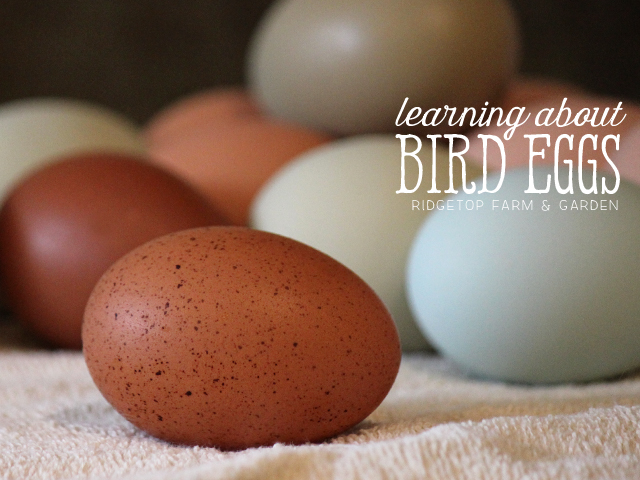 As a family we enjoy birds and even their eggs. We've had chickens a number of years & often it is the kids job to collect the eggs – most of the time they don't mind & sometimes even argue over who gets to collect them. My kids also love breakfast food, including scrambled eggs with cheese (and pancakes & bacon). So, these egg experiments were right up their alley and they had a great time with them.
24 Hour Experiments
Our science lab.
We had 3 hard boiled eggs sitting in 3 different substances: dyed water, vinegar & corn syrup. Because an egg shell is porous it behaves differently to each substance. We let the eggs sit for 24 hours. I also placed a plain ol' rock in vinegar just to let the kids see how something non-porous reacts. Both boys guessed that nothing would happen to the rock. They were right.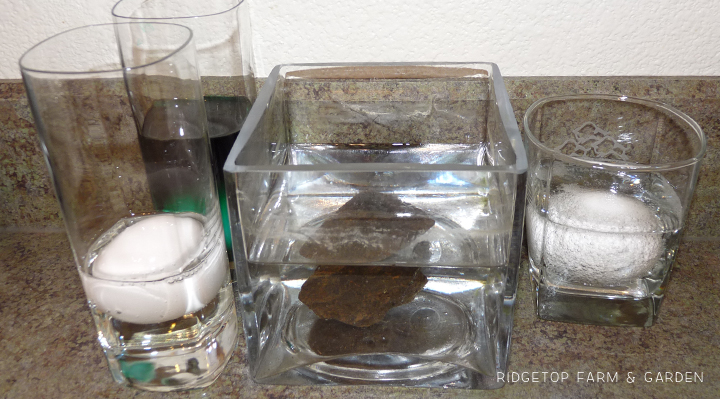 Top Left: As soon as we placed the egg in vinegar the shell started bubbling. That definitely added awesome-ness to our day.
Top Right: 24 hours later the shell was soft & spongy. Then we let this egg sit on the counter for another 24 hours to see what would happen.
Bottom Left: After 24 hours sitting on the counter, we checked the egg. The shell had hardened a bit and had a few indents where the kids had poked at it the day before.
Bottom Right: After another day of sitting on the counter, the shell hardened back up & looked like this. Who knew?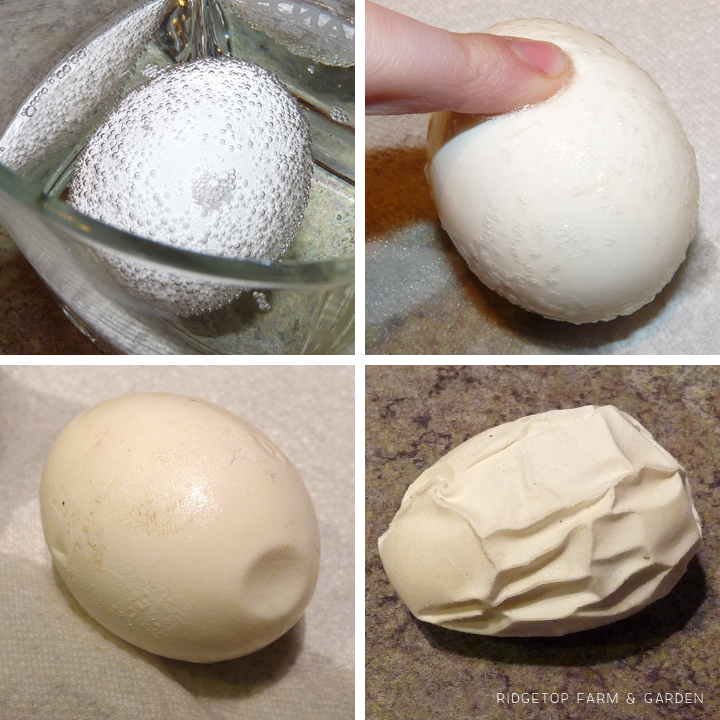 After 24 hours, the egg in dyed water looked like this. The boys guessed that the egg white would have been blue/green, too. But, it wasn't.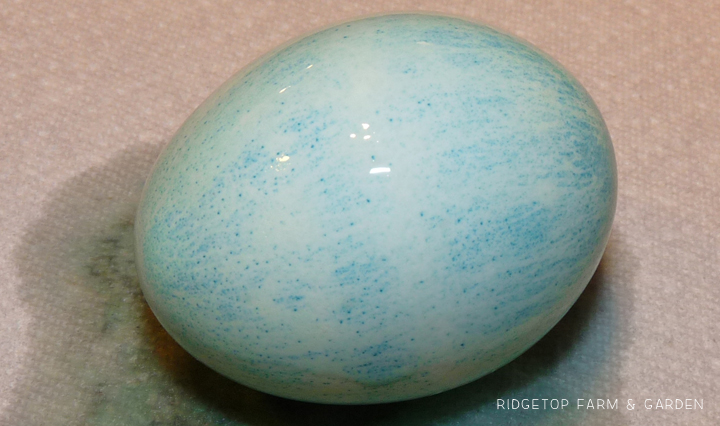 This egg was fabulous & unexpected. This is the one that sat in corn syrup for a day. When we took it out, the egg looked the same as any ol' egg, but it was hard – like super hard.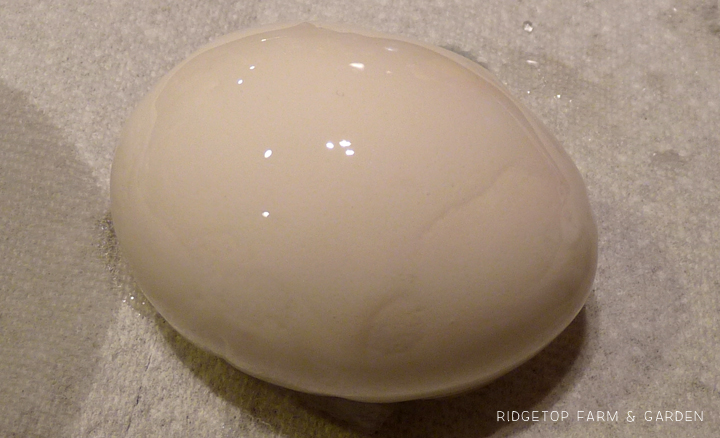 4 Day Experiment
We set a raw egg in a container of vinegar. But, this egg stayed in the vinegar for 4 days.
Left: When we took the egg out. It looked like this. The kids were amazed.
Right: I barely touched the egg with the tip of a knife & it popped like a balloon. The shell was now thin, translucent, soft & gooey.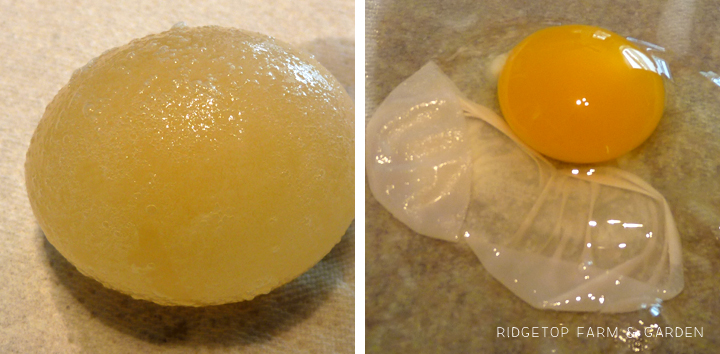 Notebook
Left: Inside of a chicken egg. I have searched & searched, but I can't seem to find which site I printed this egg image from. When I find it, I'll add a link here.
Right: Some of the notebooking things came from Homeschool Share & the egg book came from Enchanted Learning.