We've had a handful of cooler weather, but for the most part it has continued to be hot. The garden is taking full advantage of this. Here's how things are looking this month:
OUR GARDEN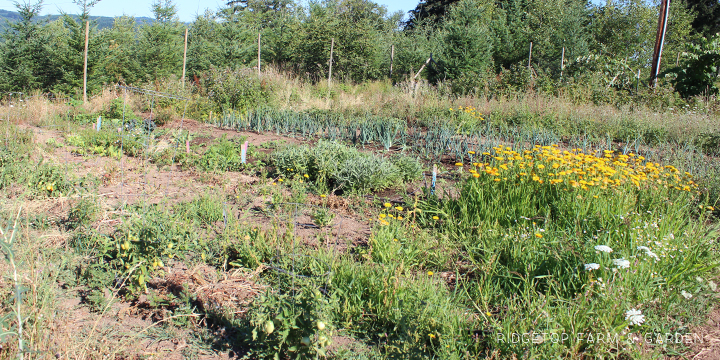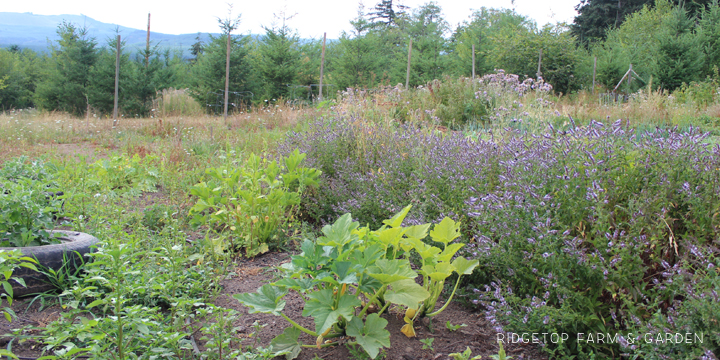 ONIONS
Lots of onions. Red, Yellow & Walla Walla. We've harvested a few already.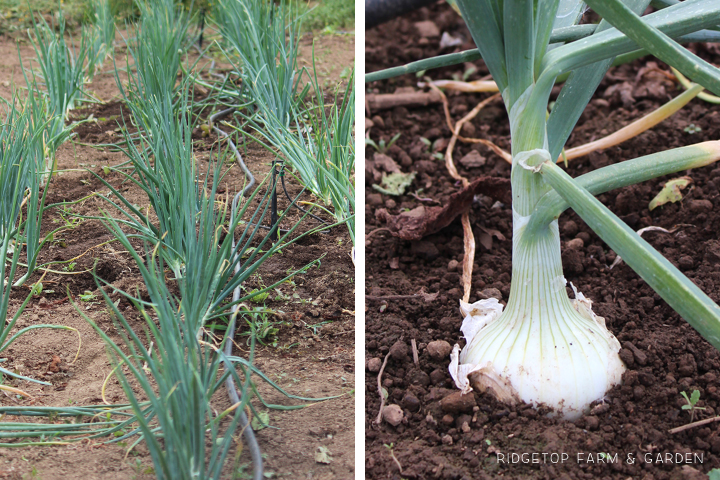 TOMATOES
All the tomato plants in the garden are the shrimpiest things. Normally they grow so wild I think we need something better than tomato cages to hold them. This year, though, they are barely 2 feet tall. Weird. Not enough water, maybe?
We have eaten a few red tomatoes, and they taste fine.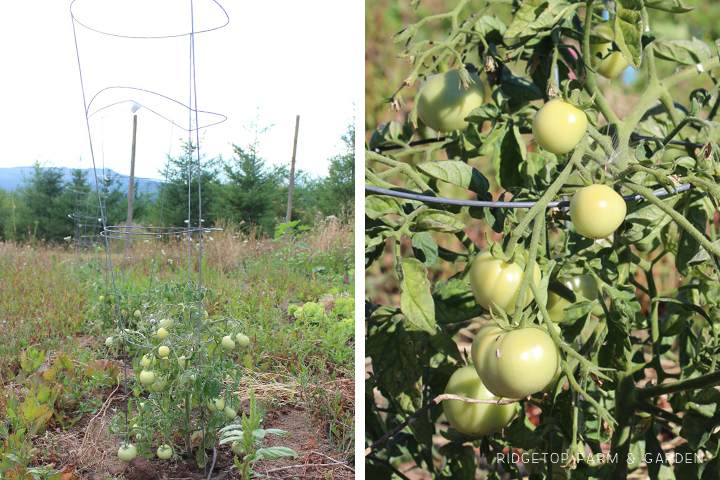 THREE SISTERS
The pumpkins, squash, and beans are growing like crazy in our three sisters plot. The corn, though, has taken cues from our tomatoes and are staying short. We had this same short corn problem last year…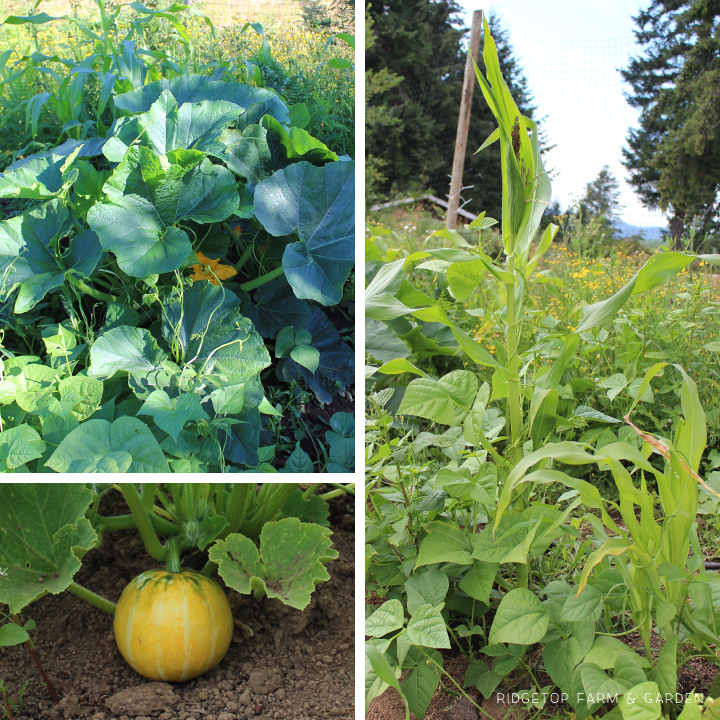 AND MORE
Eggplant, kale & an odd shaped zucchini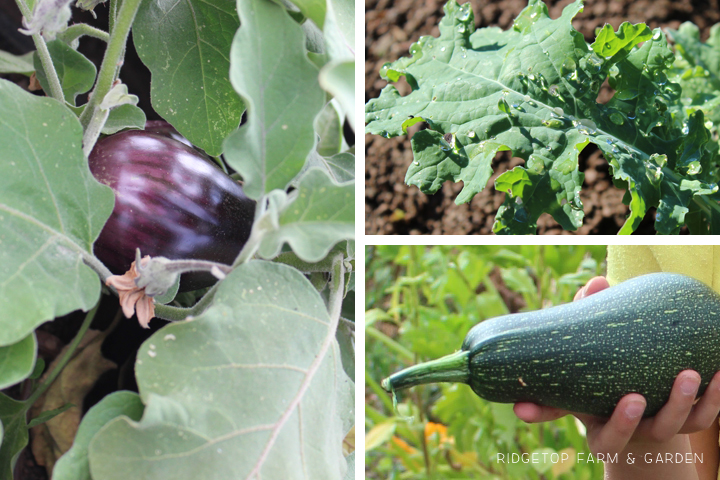 AQUAPONICS & GREENHOUSE

The greenhouse has been producing a few goodies, click here to find out more.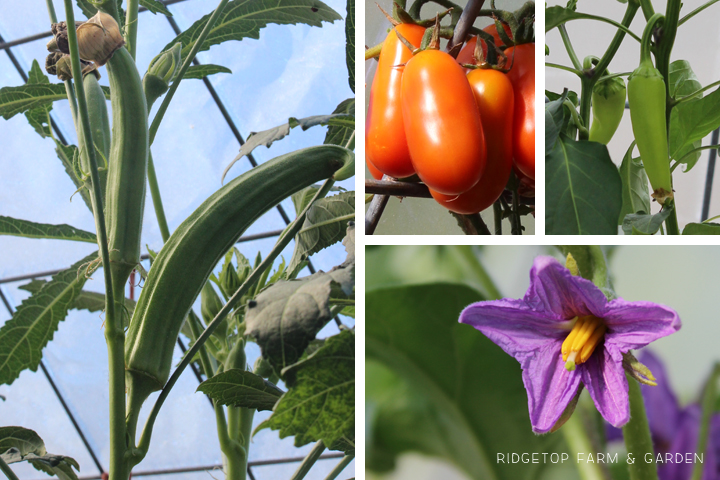 BERRIES, GRAPES & FRUIT TREES
The grapes are coming on.
Plums are just now ripe and delicious.
There are a few apples nearly ready for picking.
And, the raspberry picking is slowing down.