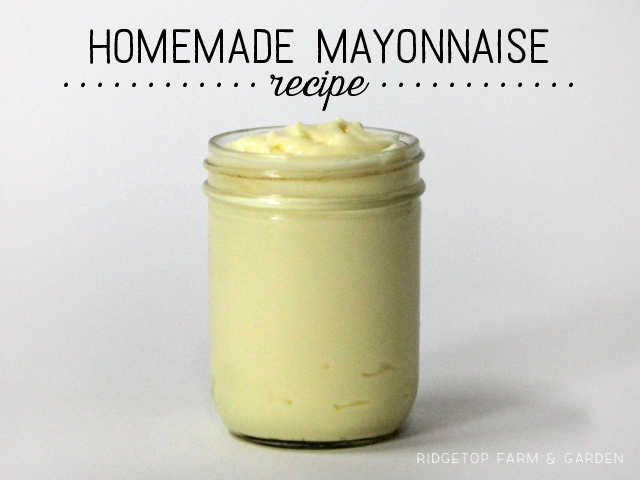 We actually aren't huge mayo fans. So much so that the store bought jar tends to expire before we use it all. In an effort to have less waste and to use up an egg we always have a plethora of in the fridge, I thought I would try making my own mayo. What I found is that it is amazingly simple and I have no idea why I didn't try it sooner.
I experimented with a few variations, all which turned out fine. My favorite, though, was this combination of items:
INGREDIENTS
1 egg
1/4 teaspoon dry mustard powder
1/2 teaspoon fine sea salt
1 tablespoon white wine vinegar
1 teaspoon lemon juice
1 cup canola oil
Note: Many of the ingredients can be substituted for like items. You could use dijon mustard, as opposed to the mustard powder. The white wine vinegar could be substituted with red wine vinegar or apple cider vinegar. Salt? Use whatever kind you prefer. Not a fan of canola oil? Using a different neutral flavored oil such as safflower, corn, or  grapeseed, would be perfectly fine.
MIXING
I dumped the egg, dry mustard, vinegar, salt and lemon juice in the food processor and gave it a whirl.
Then, very slowly, while the processor whirled away, I drizzled in the oil.
That's it!
It literally took only 5 minutes.
The result is a very mild and creamy mayonnaise.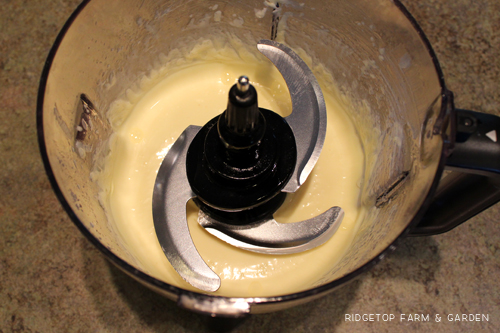 ENJOY!
Now go enjoy your favorite sandwich with a layer of homemade mayo, or whip up a batch of potato salad.