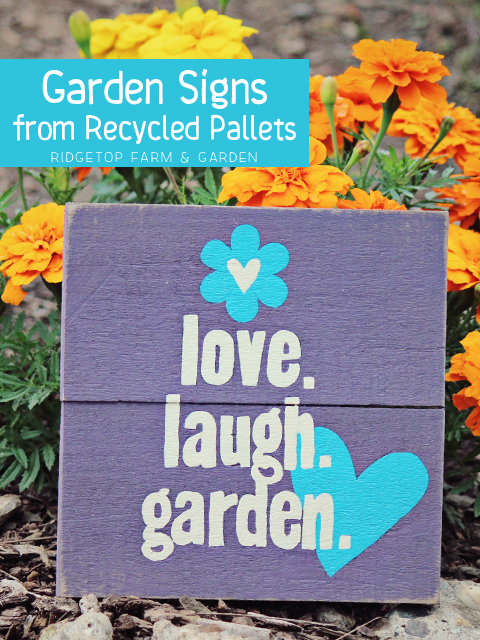 To add a little character to our farm, I painted signs using collected pallet wood.
PREPARATION
After collecting the wood, we had to disassemble it, taking out nails & staples. I will admit, that was not my favorite part of the project.
Next was the fun part, though, getting creative & figuring out the types of signs I wanted to make.
Using my computer, I designed the sign text & printed it. I traced right over the printed text, which left a slight mark on the pallet wood. It wasn't perfect. In some places I had to wing it & hope for the best.
PAINTING THE SIGNS
I painted the signs using DecoArt Patio Paint & Behr Indoor/Outdoor Primer & Paint. Then, each sign got a coat or two of Thompson's Waterseal. I don't know how long the signs will last. But, I've had many of them outside for almost exactly one year & they still look great.
Update: The signs are going on their second year & look just fine. I should probably wash them, though, and apply a new coat of waterseal.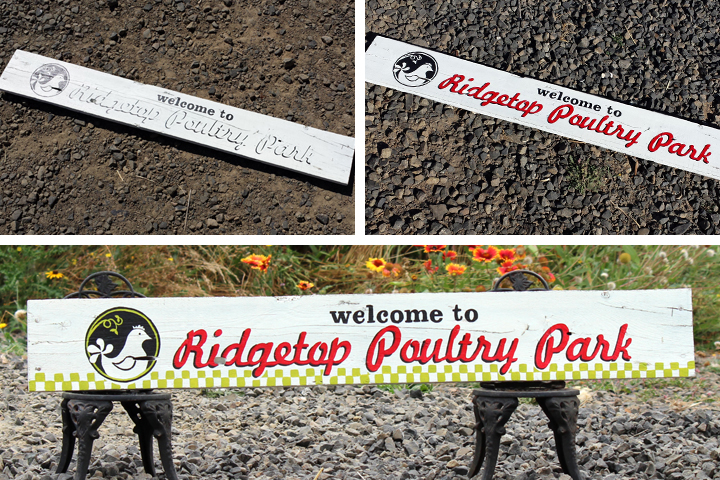 SOME OF OUR SIGNS