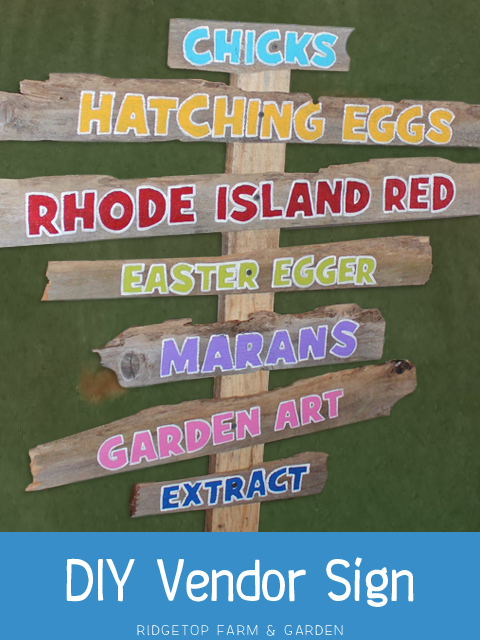 When I decided to be a vendor at a poultry swap for the first time I knew I had to put together a couple things for the booth. Most importantly was figuring out the cages for the chickens. Next on my list of importance was creating signage that easily stated what we were selling as customers walked by. I came up with an upcycled project using only materials we had at home.
MAKING THE SIGN
For the individual pieces stating the items we have for sale, I used bender board. I originally installed the bender board when I designed our bird village with the hopes of it separating the garden dirt from the gravel path. It kind of worked for awhile. Then the boards split and/or came out of the ground. Maybe I didn't install it correctly. Whatever the reason, the boards don't work & are more of a hazard than a help. So, I pulled most of them out & used what I could to make my vendor sign. They work perfectly, primarily because they are lightweight.
The first thing I did was measure each board. Then, I used my computer to print out words that would fit on the board. I chose a font that was simple & easy to read.
The bender board is so soft that I simply traced the letters with a pencil & the pressure made an indent in the board. I used those indentations as guides to paint the words.
Using outdoor acrylic paints, I painted inside the indent first with my main color, then went around the outside in white. I also used Behr's indoor/outdoor primer & paint. It was all paint I had on hand, and I'm sure regular acrylic paint would work, too.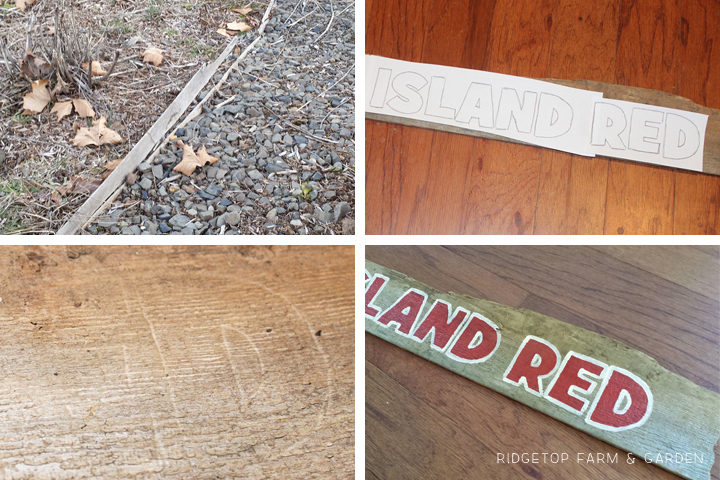 THE STAND
Farmer John built me this stand as a place to attach the bender board painted signs. It is quite sturdy & doesn't require any weight to keep from falling over. The only downfall is that it doesn't come apart & is awkward to fit in my car. But, it does fit.
Farmer John predrilled holes in the bender board signs so they wouldn't split when screwing them to the stand.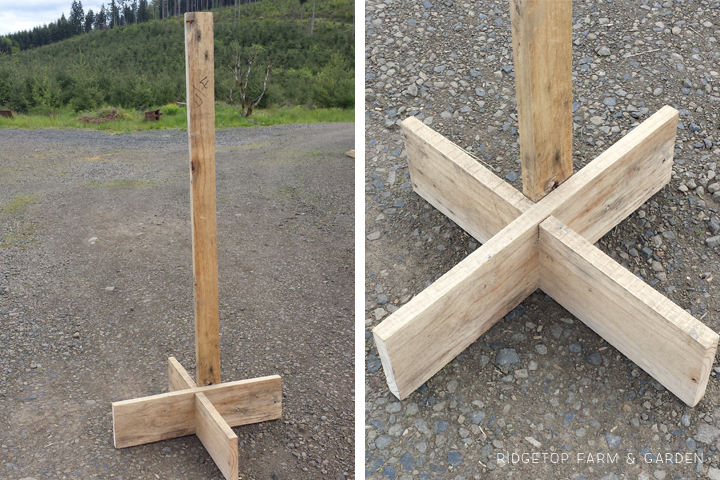 USING THE SIGN
I bring a cordless drill & screws with me to the swaps & attach the individual signs to the stand once I get there. It is simple & takes no more than 5 minutes to set up.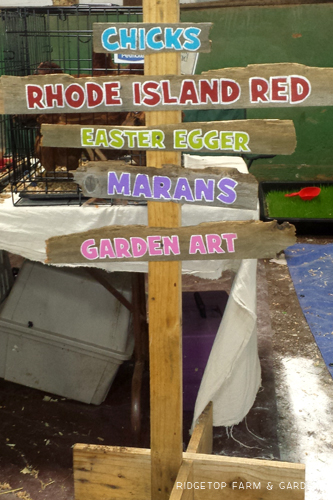 I love this sign for a few reasons:
1. Perfection was not necessary. It's meant to be fun & slightly wonky.
2. Super simple to make
3. It's large & legible, yet easy to haul & set up
4. No out of pocket expenses