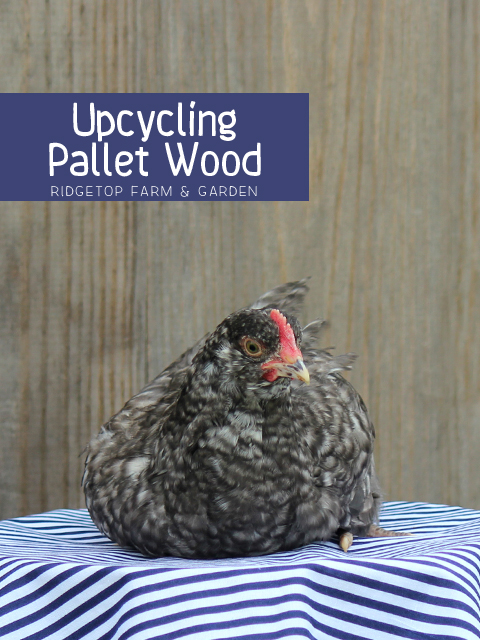 At my request, Farmer John brought home a truck bed & trailer full of pallets & crates! I had been oogling over all the fabulous ideas crafty people had been creating out of recycled wood. I even made a pinterest board dedicated to pallet projects.
DISASSEMBLING THE PALLETS
The first thing we had to do was pull apart the pallets & crates. I will admit, this was a pain. We used hammers, a sawzall & plenty of elbow grease. Eventually we had a nice pile of wood to repurpose.

CREATIONS
After taking the pallets apart, then the fun part began – figuring out what to make with all that glorious wood.
SIGNS
My favorite way to use the pallet wood is painting signs.
POTATO &ONION STORAGE BINS
John built a couple bins to hold potatoes & onions from our garden.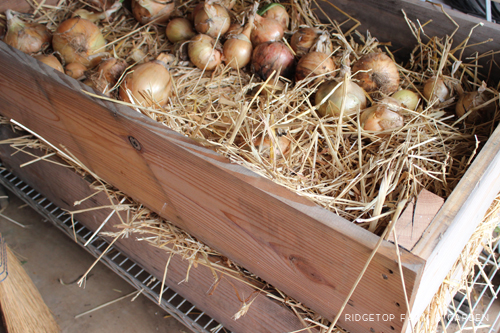 KIDS PLAY HOUSE
The bottom of our play structure is open, so we are going to enclose it to create a play house area. One out of 4 walls is complete so far. It's not much of a play house, yet. But, the one wall makes a great backdrop for photos.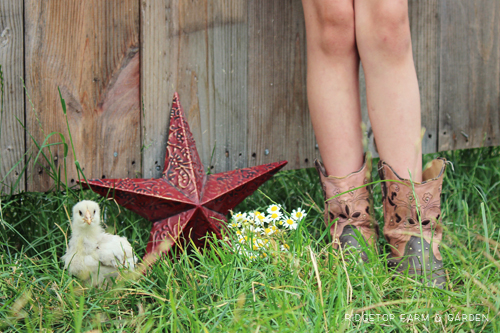 MORE SIGNAGE
A couple other signs I've made are a sign to take with me when I go to chicken swaps & shows, and also garden bed labels. They are actually made from repurposed bender board. But, they could just as easily be made from pallet wood.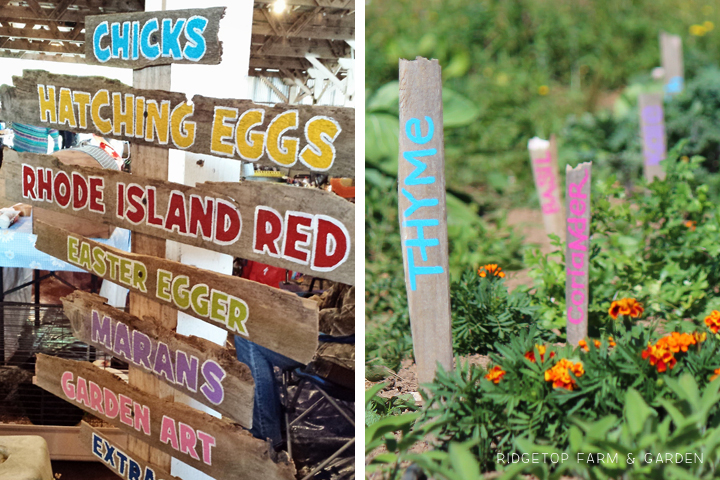 Except for the pieces saved for the play house, we have used up nearly all of the wood. One day I would like to get another load of pallets to make more signs & also build an outdoor kitchen.