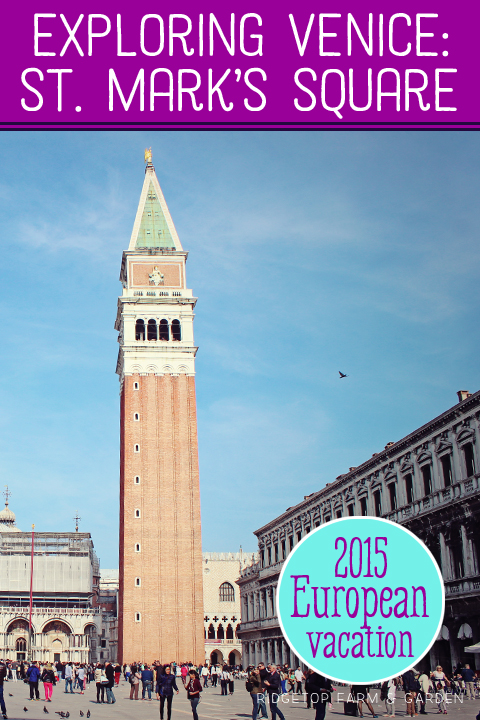 A couple times while in Venice we visited St. Mark's Square. It was fabulous, still filled with old world charm.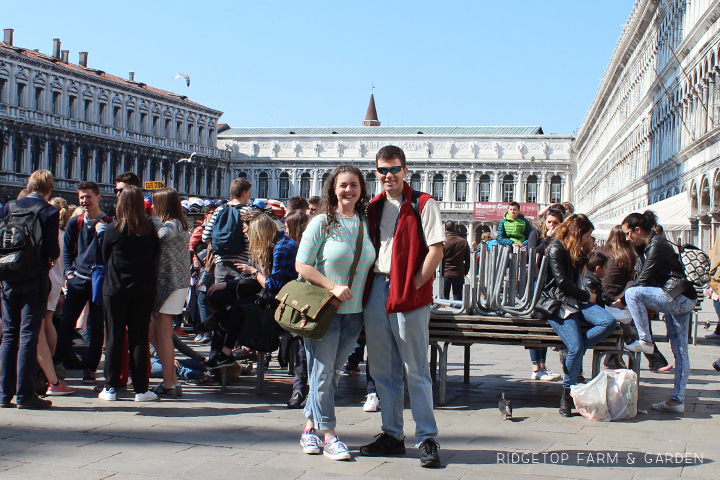 BASILICA OF SAN MARCO
This Catholic cathedral is wowing. I love old cathedrals and was bummed we didn't make it inside, but it was glorious even on the outside.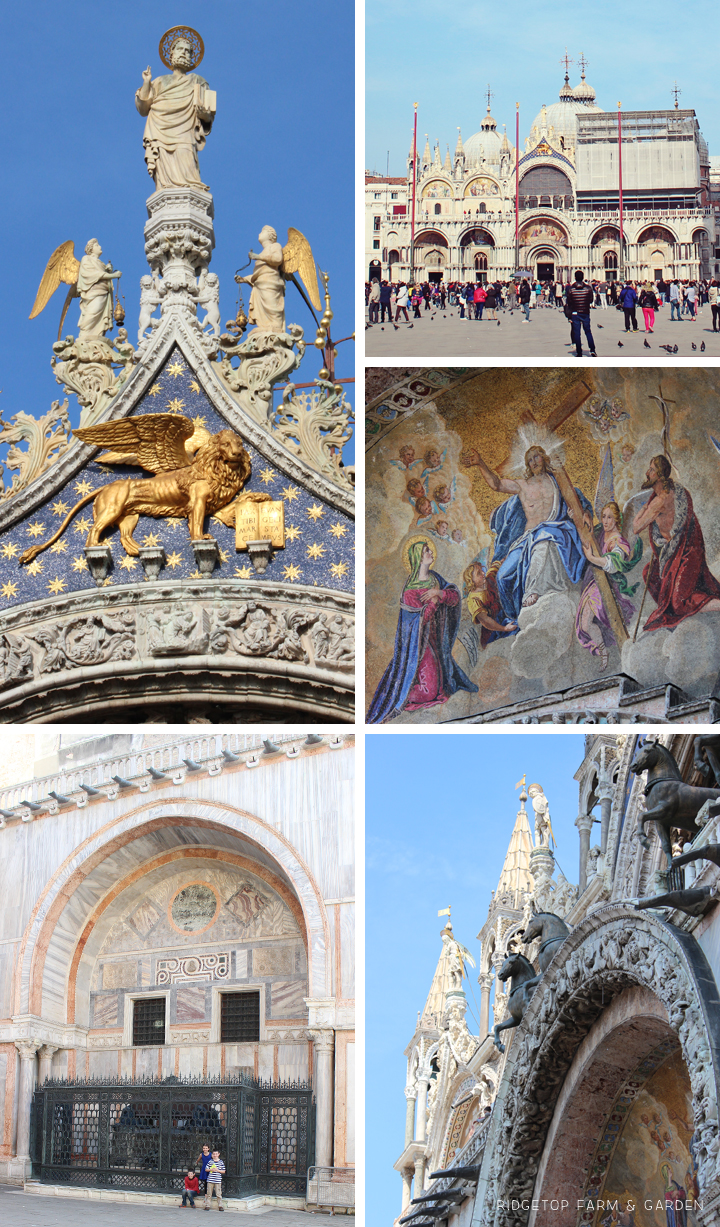 CLOCK TOWER
The clock tower was built during the 15th century, making it an early renaissance building. I am always in ah of the work artists created during the Renaissance.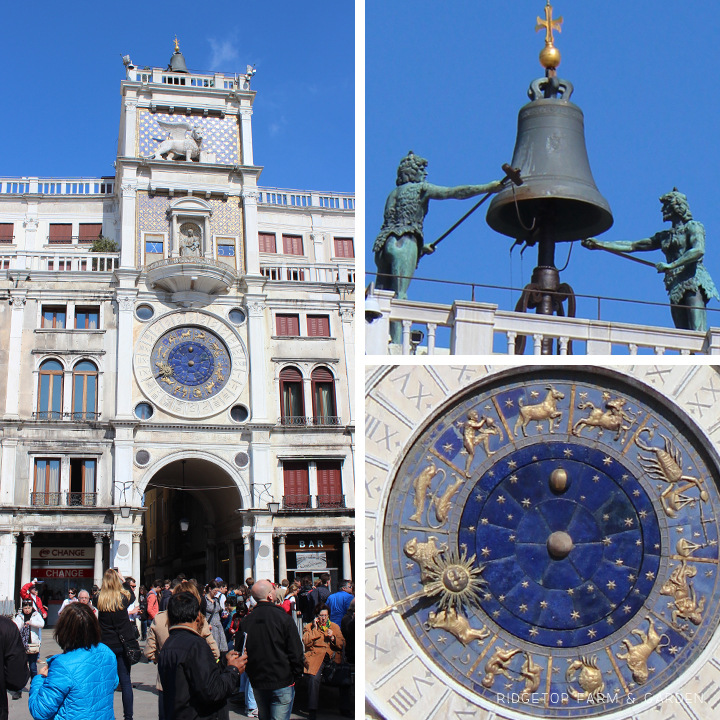 ST. MARK'S CAMPANILE
The current tower was completed in 1912, after the original building from the 1500's collapsed.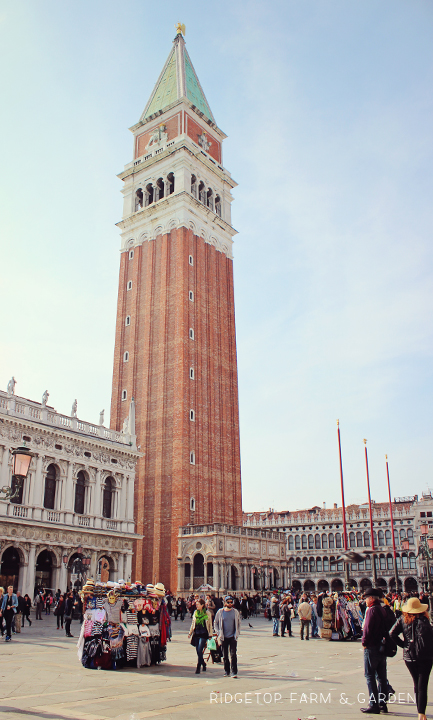 THE PROCURATIE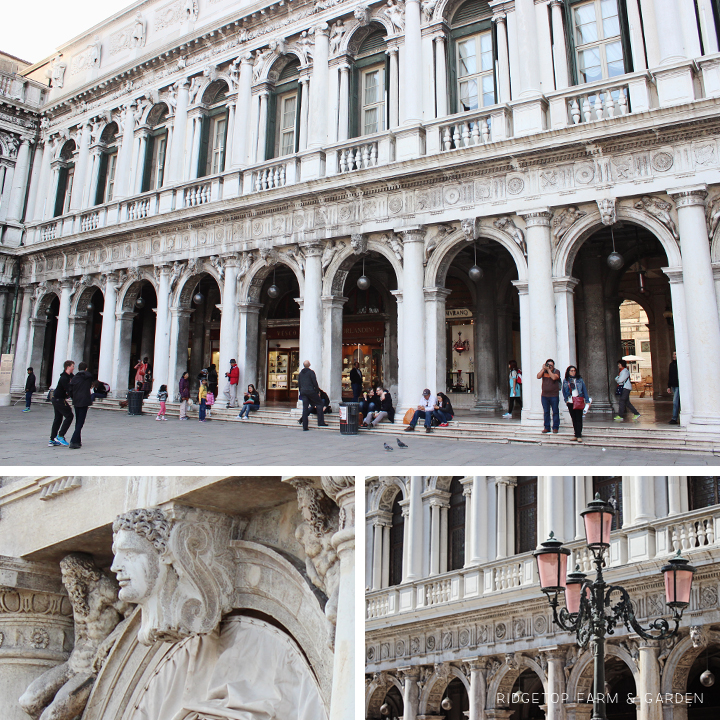 THE CORRER MUSEUM / MUSEO CORRER

Part of the Procuratie houses the Correr Museum.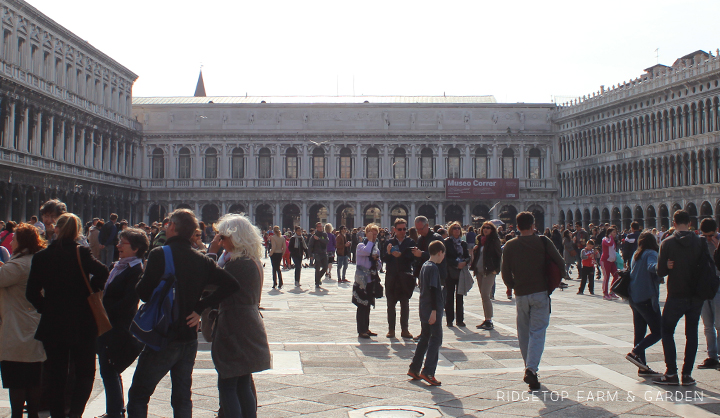 The museum pass we bought had access to this museum, so we visited it. I don't have a lot to say about it. It had some interesting items. It was beautiful. But… I could probably skip it, if we return to Venice.

Peeking out the windows of the museum.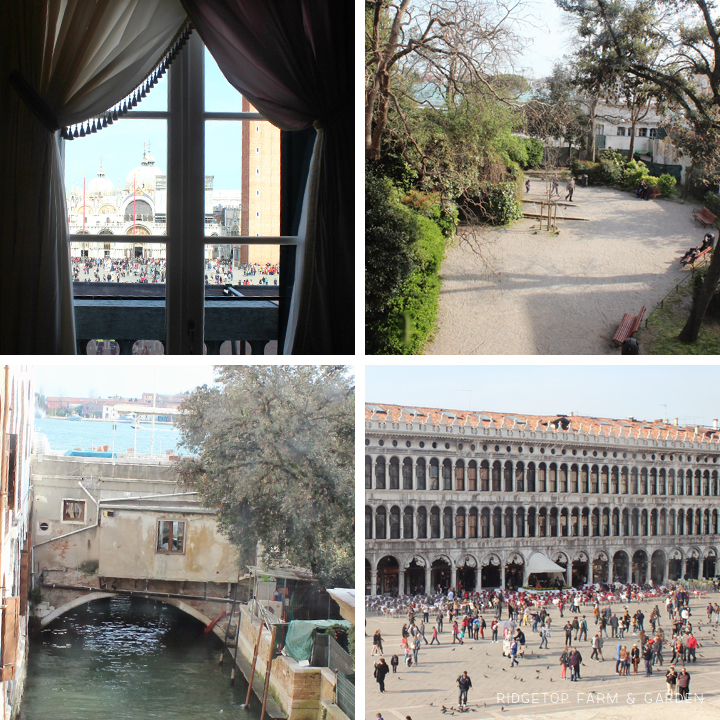 ON THE OUTSIDE OF ST. MARK'S SQUARE
Technically not in St. Mark's Square, but just on the outside, along the Venetian Lagoon, was a lovely boardwalk area.

THE BRIDGE OF SIGHS
Just up the way from this boardwalk is the Ponte della Paglia. From here we saw the romanticized Bridge of Sighs.
The bridge was made of limestone in the year 1600 and connects the new prison to the interrogation rooms at Doge's Palace.

DOGE'S PALACE / PALAZZO DUCALE
I love, loved this palace. The Gothic architecture: gorgeous. The history: intriguing. There was so much to explore: paintings, weapons, prisons.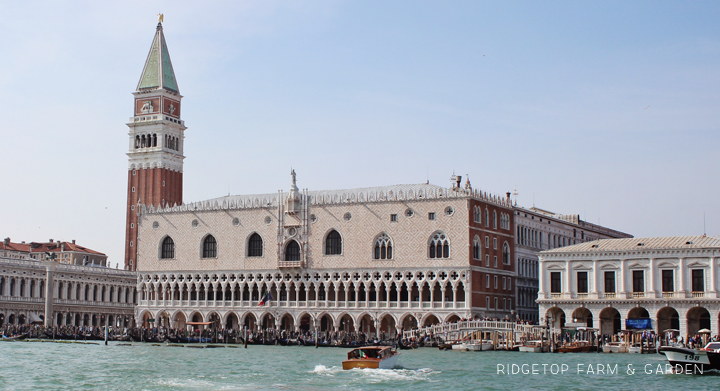 The portico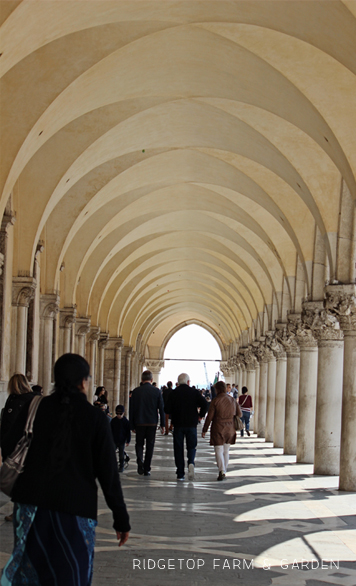 The courtyard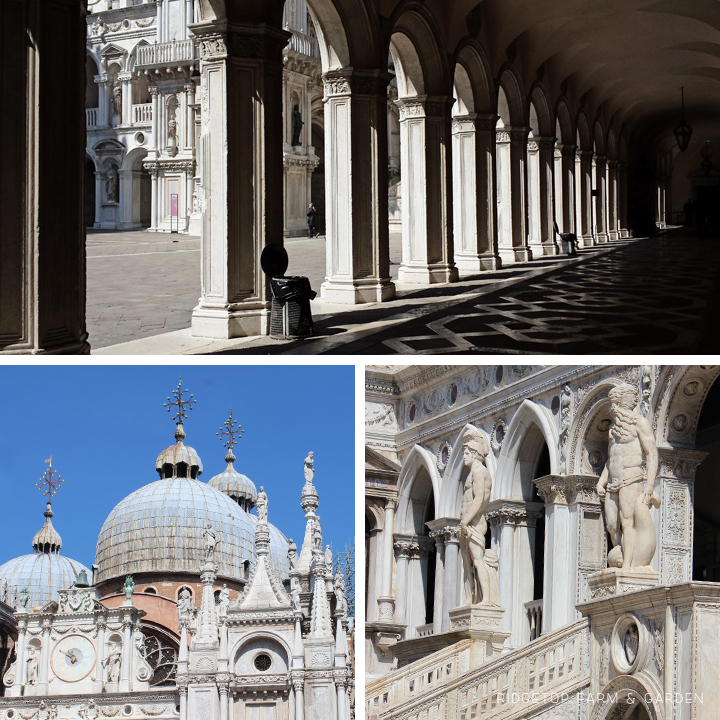 The interior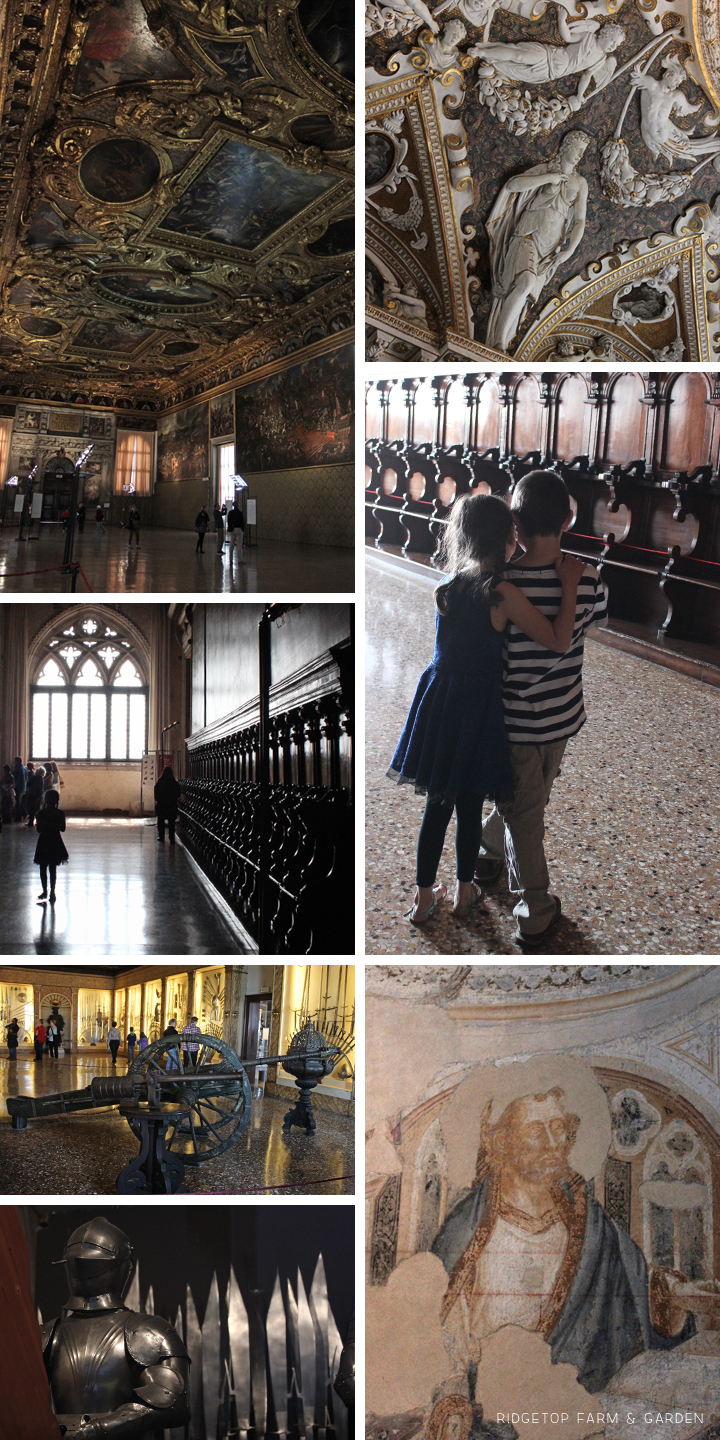 The old prison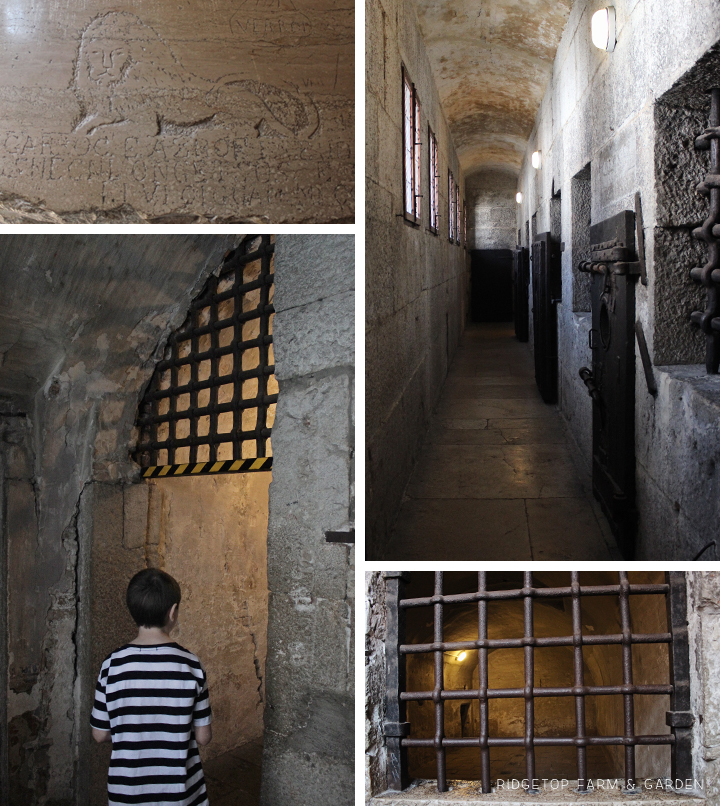 Standing on the Bridge of Sighs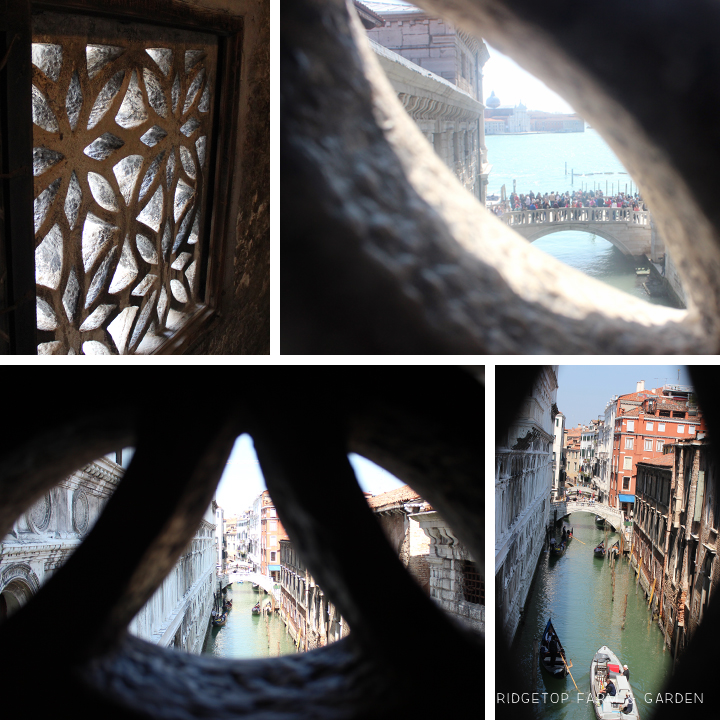 Looking out a window at the little island with the Church of San Giorgio Maggiore. I had intentions of going to that island, but we never made it.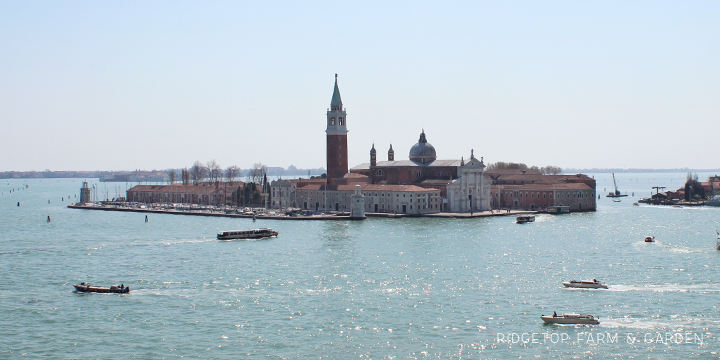 Peeking out another window at the beautiful and bustling lagoon.

Italy was on my must-travel-to list. Visiting Venice only makes me want to explore this beautiful country even more. I will be forever plotting a way to go back.