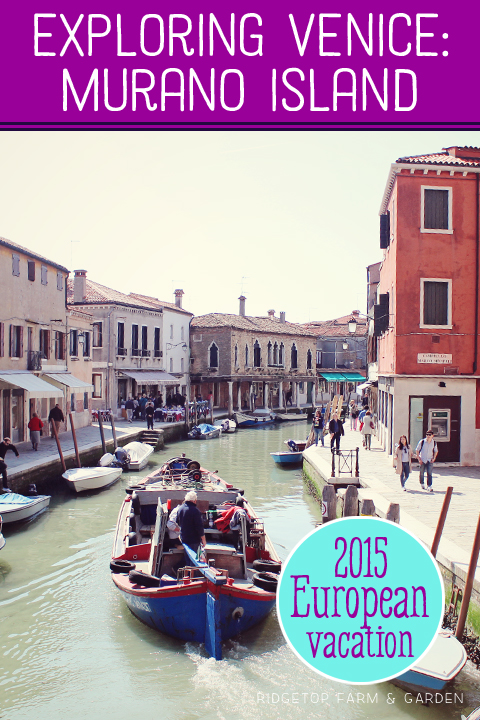 We spent our second full day in Venice taking a boat ride to Murano.
VAPORETTO
We boarded the waterbus at the Ferrovia "A" stop located on the Grand Canal near the train station. We took line 3 to Murano and got off at the first stop, Murano Colonna.

The Charm Suites building located at the corner of the Grand Canal and the Cannaregio Canal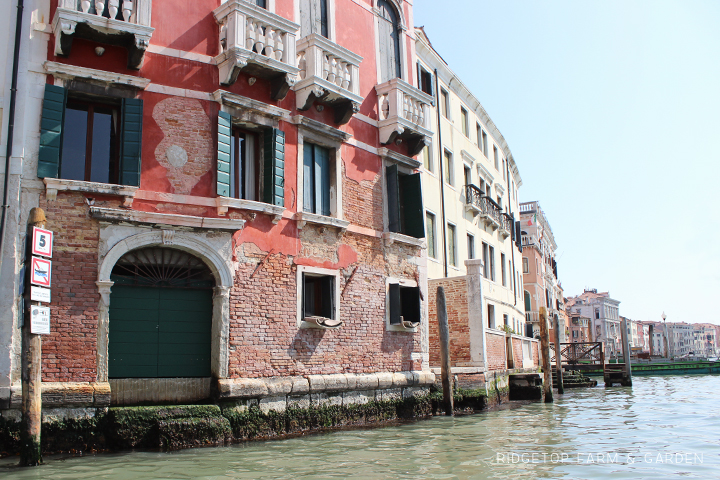 Heading out to the Laguna Veneta (Venetian Lagoon).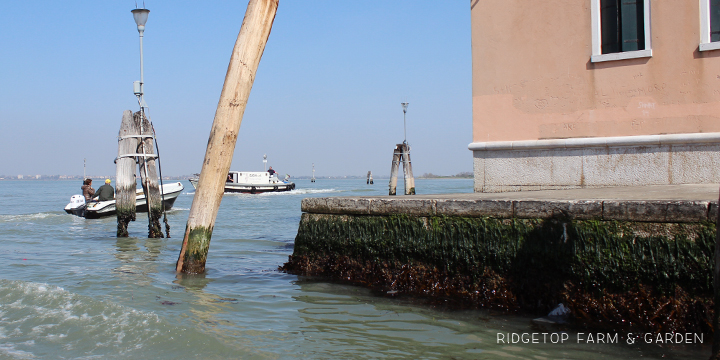 Looking back at Venice from the lagoon.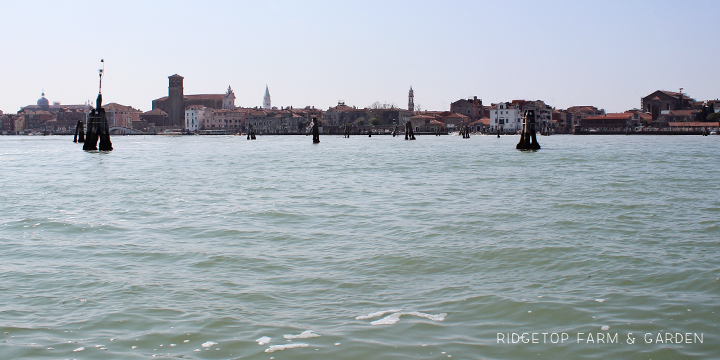 The Isola di San Michele houses a Renaissance church and Christian burial grounds. We didn't stop at the island, but I'm sure it's interesting.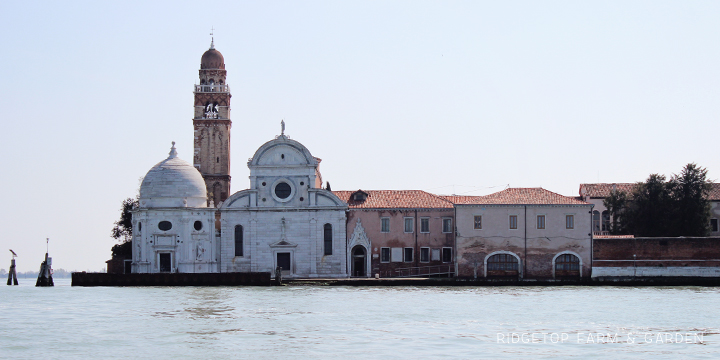 IN MURANO
Getting off at the Murano Colonna stop meant we got to walk a bit to our first destination, the Glass Museum. I chose this on purpose to see more of the city by foot.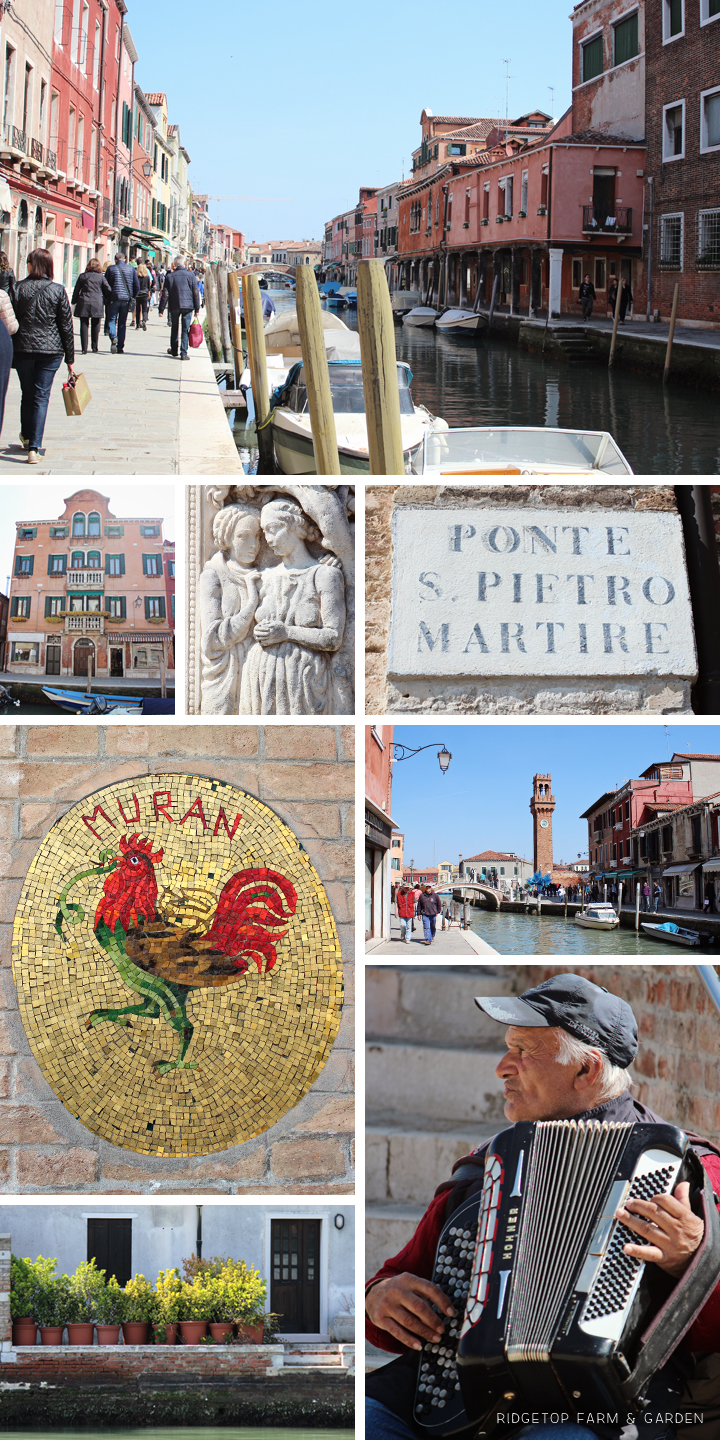 CHIESA DI SANTA MARIA DEGLI ANGELI
We walked along the Fondamenta dei Vetrai, searching for the glass museum, somehow missing the museum, and ending up on Fondamenta Venier. The pedestrian street came to an end at an inviting little path and open doorway. We walked in to see what appeared to be an abandoned church. I think it is actually still used during mass, it's just not touristy like a lot of the Catholic churches in Venice. We didn't go inside, but the outside was lovely.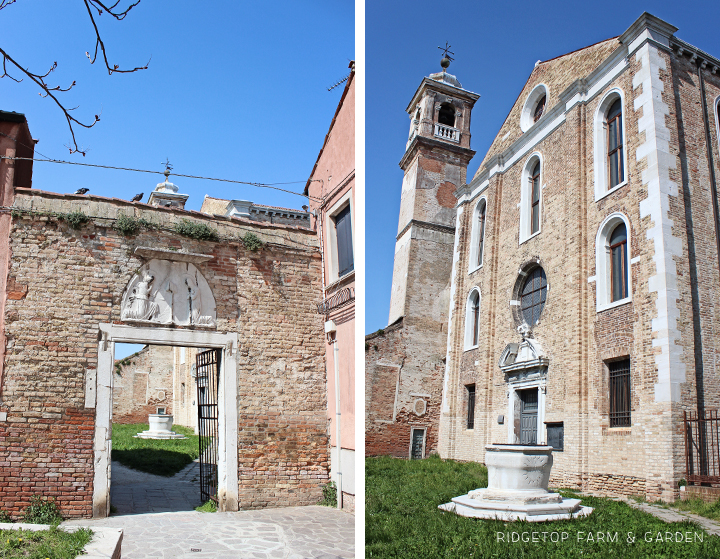 GLASS MUSEUM
After our detour, we eventually made it to the glass museum. The Museo del Vetro is a museum on the history of glass. It was founded in 1861 and is one of them most complete glass collections in the world. On display are pieces dating all the way back to Roman times. There is a plethora of information, with examples, on the history of glass in the world and how Murano made its mark in glass making. If you are highly interested in glass, this would be a great place to visit. I found it interesting, but many of the terms describing the glass I didn't fully understand.
The bird glass description "Crystal glasses with birds,… painted with opaque refunded polychrome enamels." 18th century
The man with the missing arm described as "Lamp worked figurine in white enamel on uncolored glass…" 18th century
The bottom photo in this grouping is a time frame with 50 glass pieces ranging from the Roman times to the 20th century showing the milestones in the history of Murano glass.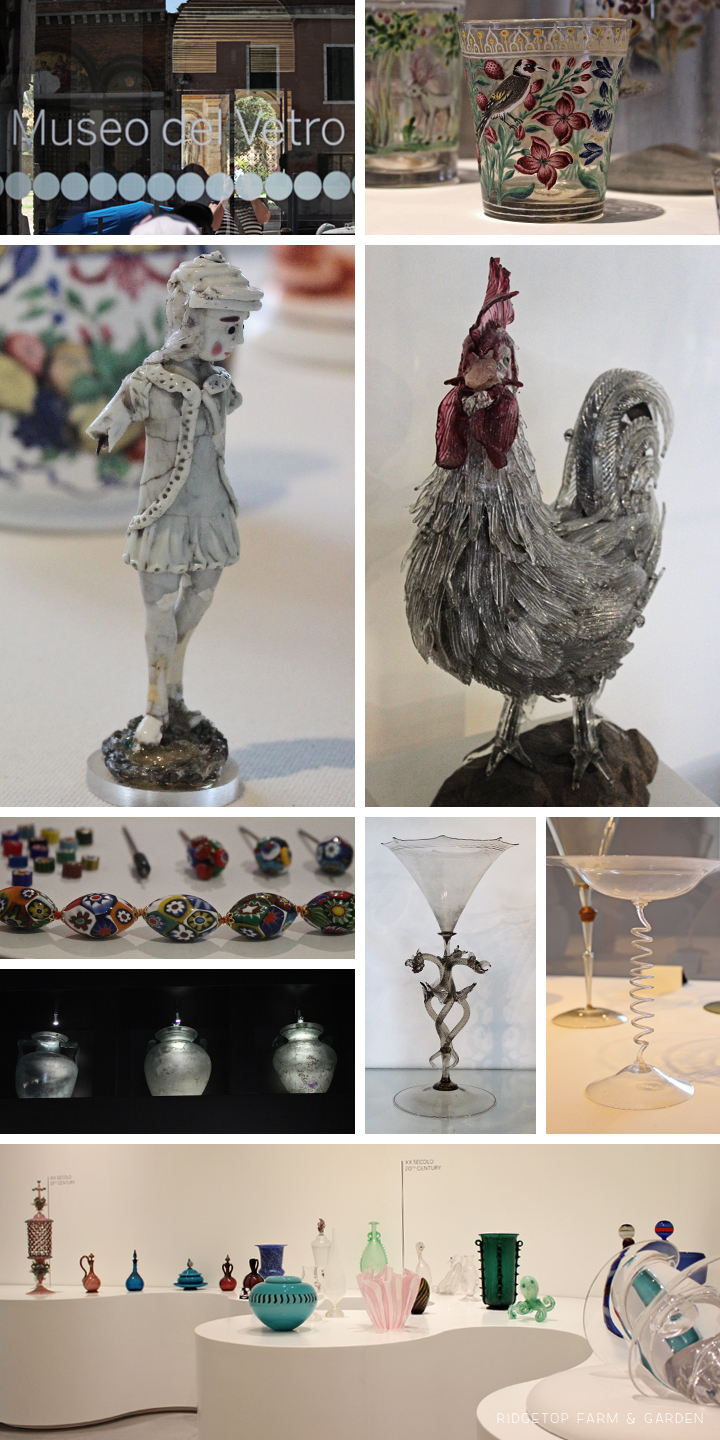 I'm a sucker for chandeliers and ornate ceilings.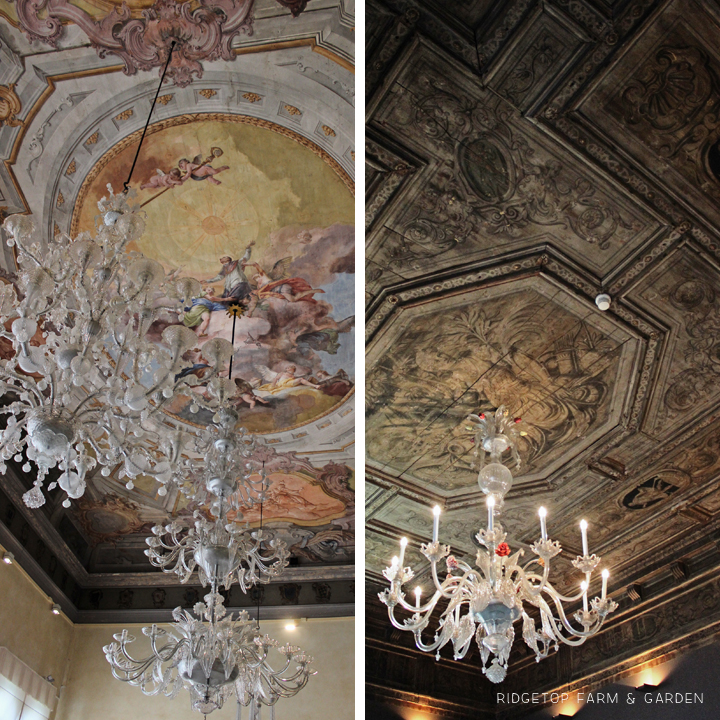 Modern pieces created out of white glass. 1980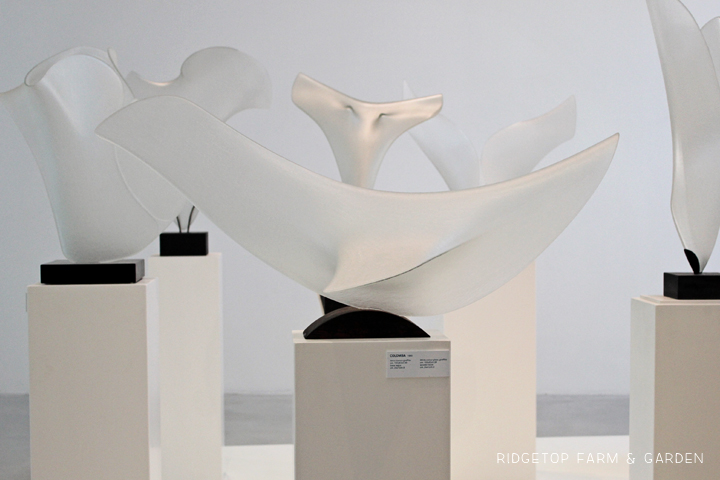 The museum is in what was once a private palace, the Palazzo Giustinian. I enjoyed seeing the glass, but I loved the building, too – especially the outside courtyard.

LUNCH
We stopped at a homey looking restaurant for lunch. I can't recall the name, but it was good.
Between us we had calamari, typical marinara spaghetti, spaghetti with clams, and locally caught fish.
John & I also enjoyed a Venice favorite, the spritz. Well, to be honest, enjoyed may not quite be the word to describe the drink. I didn't care for it much. But, I did certainly enjoy the experience of being in such a wonderful place with my family and having the opportunity to try a local drink.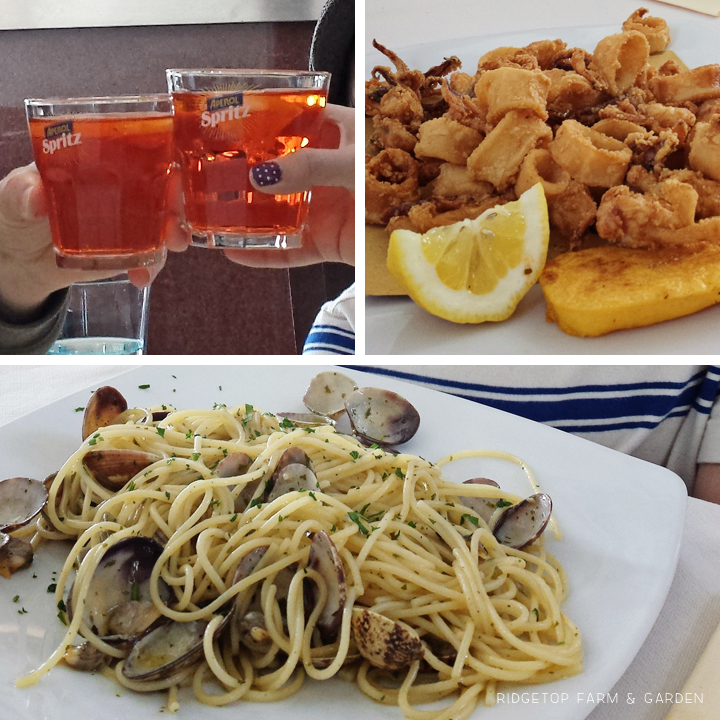 SHOPPING FOR GLASS
There were many shops selling beautiful glass work in Murano, of course. The one that stands out most is owned by glass artist Boscolo Andrea. All 5 of us could have stared and admired the amazing work for hours. We enjoyed watching a woman craft what I believe was going to be a pen. She was very friendly and patient with my kids.
We purchased a few small items. We were traveling Europe with only carry on's, leaving very little room for souvenirs. As far as saving money, this was a great method. But, it was horrible for bringing back treasures. Next time I will look into how to ship items back home.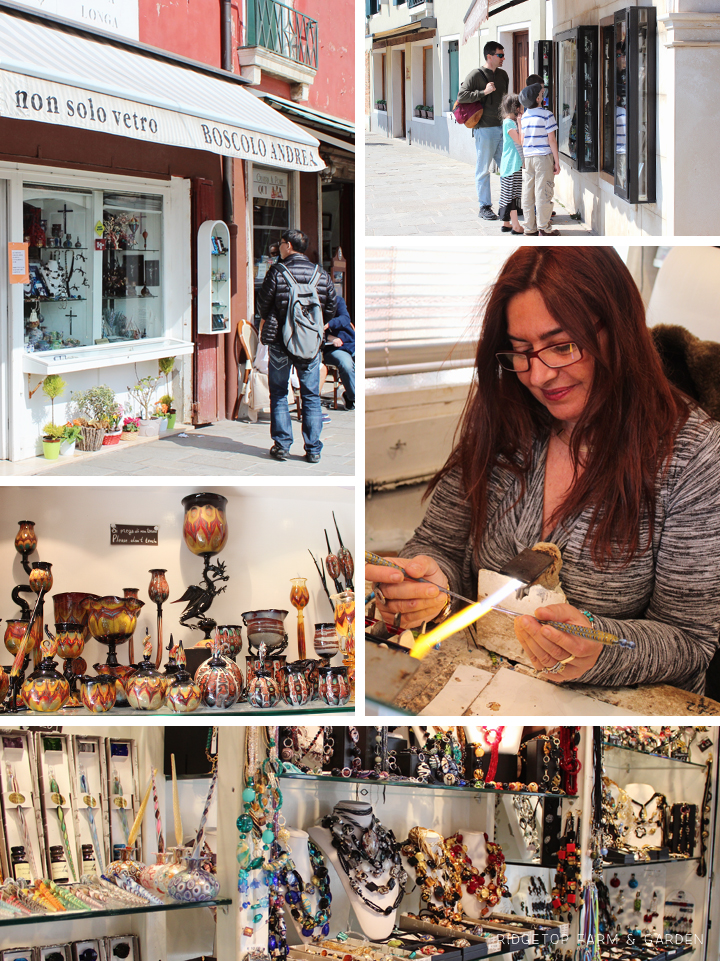 MORE SHOPPING
We browsed through a number of shops. As a chicken/bird enthusiast, I loved the many chicken pieces. They don't match my home decor at all, but I still would have liked to bring a couple home just because they are awesome. We also stumbled across a store selling mosaic tiles. On an unlimited budget, I would have loved to pick out a bunch.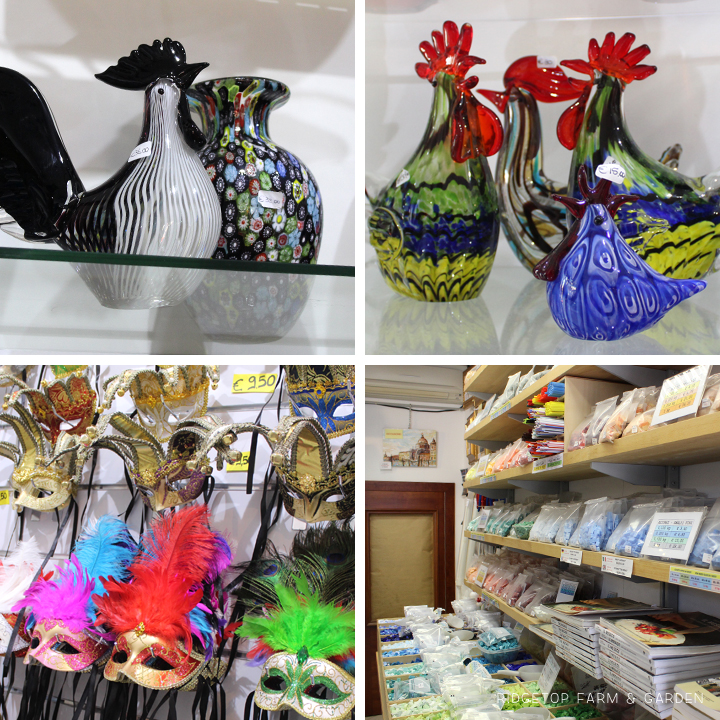 HEADING BACK
After a few glorious hours, it was time to get to the vaporetto stop and cruise back to Venice.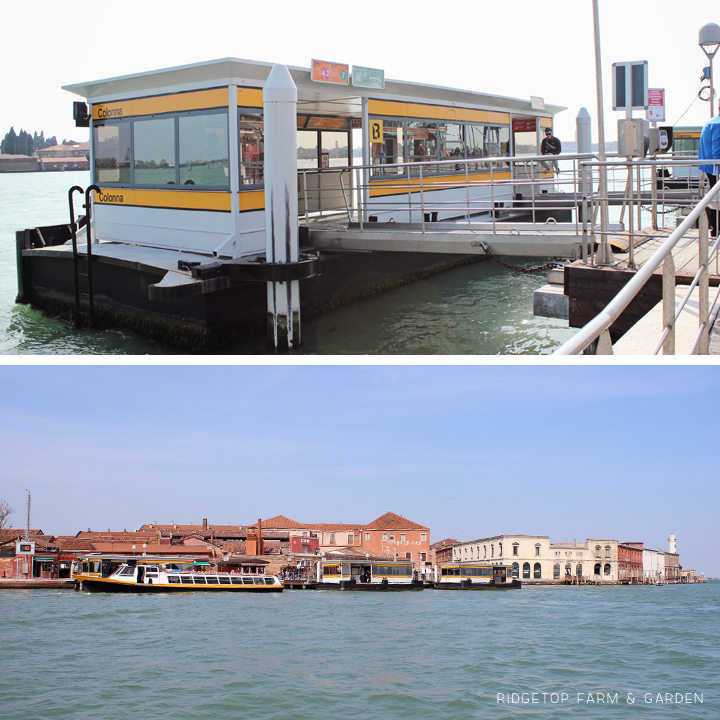 There were a variety of watercraft in the lagoon including fishing boats and sailboats.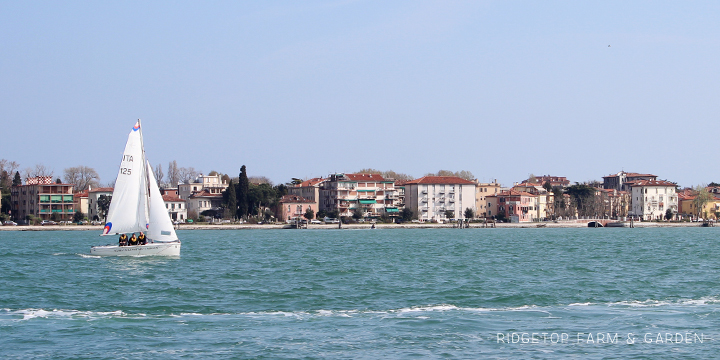 Approaching the stop near St. Mark's Square.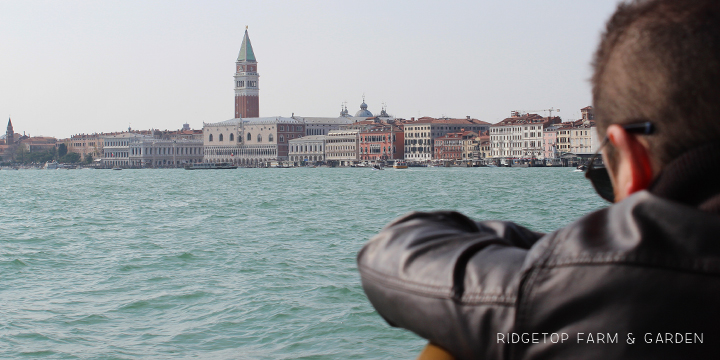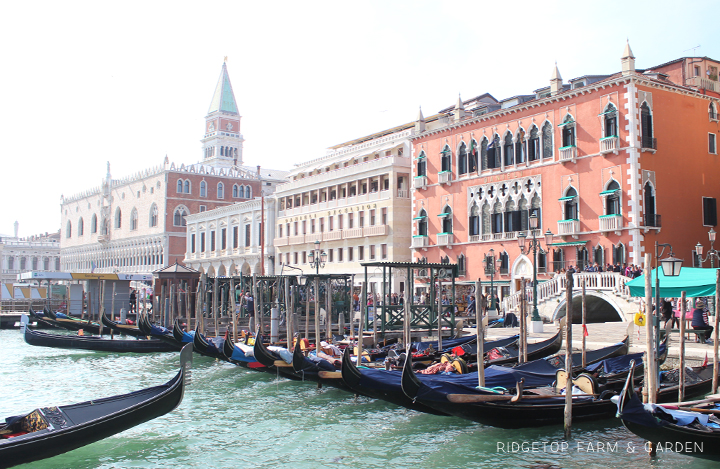 My original plans when scheduling our European trip included only one full day in Venice, but with a visit to Neuschwanstein Castle in Germany. Timing wise, I couldn't get the castle visit to work out, so instead we spent an extra day in Venice. I'm sure we would have liked the castle, but I am so thankful for another day in Venice. Because of the extra day we were able to explore Murano. I loved the relaxed atmosphere of  the glass-themed island so much.