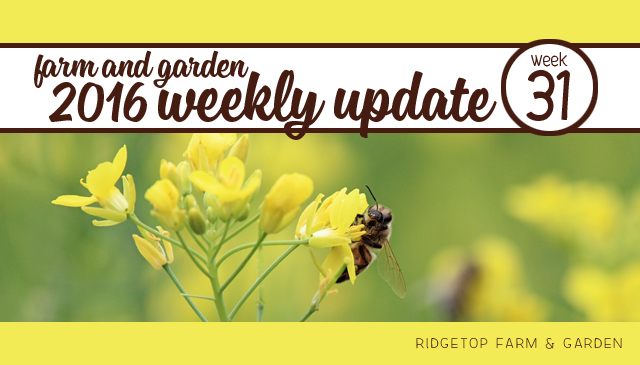 Happenings this week in the hot days of summer:
• Have I mentioned lately how much I love our goats? Well, I do. They're fun & cute & awesome.
• Fish taco's made with homegrown tilapia. One of my dinner fav's!
• Wild blackberries are ripe.
• The little's have been moved to an outside brooder.
• The taco garden is growing nicely.
• We have harvested a bunch of yellow squash. Once they get even slightly medium sized, though, they are seedy and pithy. So, the majority have been going to the chickens.
• Awhile back Farmer John brought home 2 Delaware chicks from the feed store. Of course, they were both supposed to be pullets. However, I have my suspicions that one will eventually start crowing. I don't really mind. I think he's handsome.