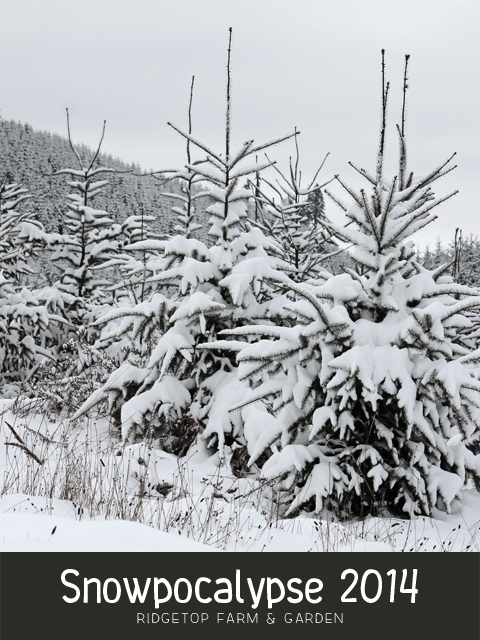 I didn't name this winter weather event. The media has dubbed these last few days as Snowpocalypse 2014. Geesh.
Why? Because throughout the Willamette Valley down to Salem, and even parts of the coast got 6+ inches of snow & freezing rain. That's rare. We will get that much at our house usually a couple times a year. But, we are at a higher elevation. All the schools were closed on Friday. An alert was sent out to people's phones this morning about not driving because of the icy conditions. And, most schools are staying closed tomorrow. I have heard the roads have been treacherous. Personally, I haven't gone anywhere to find out for myself. All our weekend activities were canceled, so we've been chillin' at home. And, I'm loving it!
Thursday morning started like this: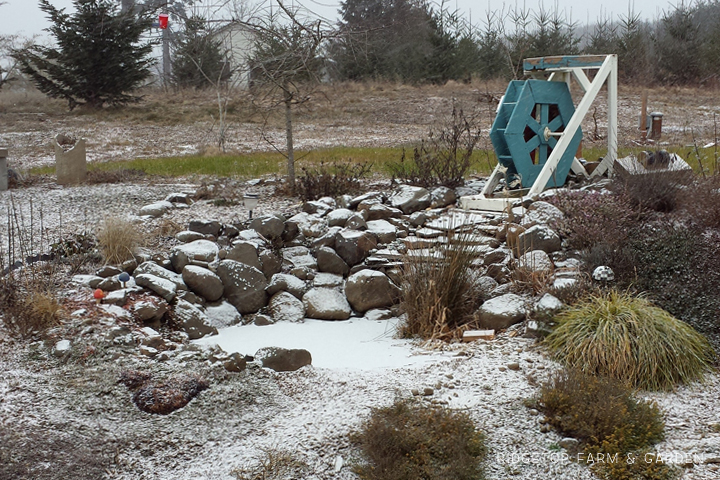 Saturday afternoon looked like this.
Although this is plenty of snow, it's not as much as I would have expected for it snowing most of the last 3 days. We ended up with a little over a foot. We were getting itty-bitty snowflakes. This made for fabulously powdery snow that didn't accumulate too fast. Our high on Thursday was 16°. I'm guessing the colder weather caused smaller snowflakes.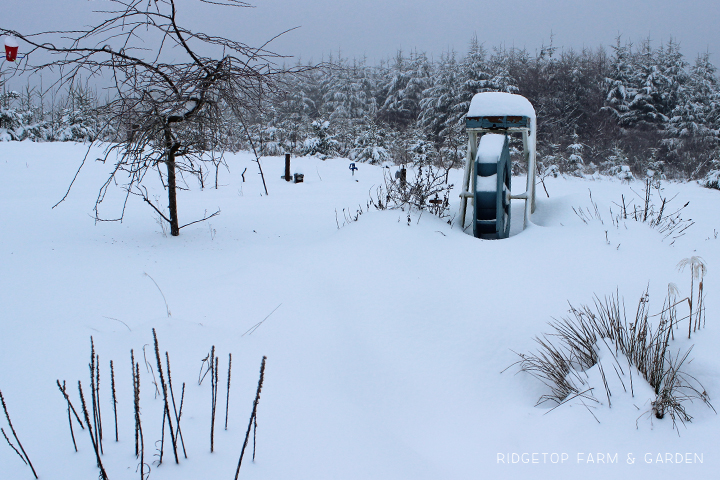 Left: Our chocolate lab didn't seem to mind the snow.
Right: Looking out a downstairs window. I dumped bird seed on our front porch railing. There have been 20-30 birds hanging out here most of the weekend.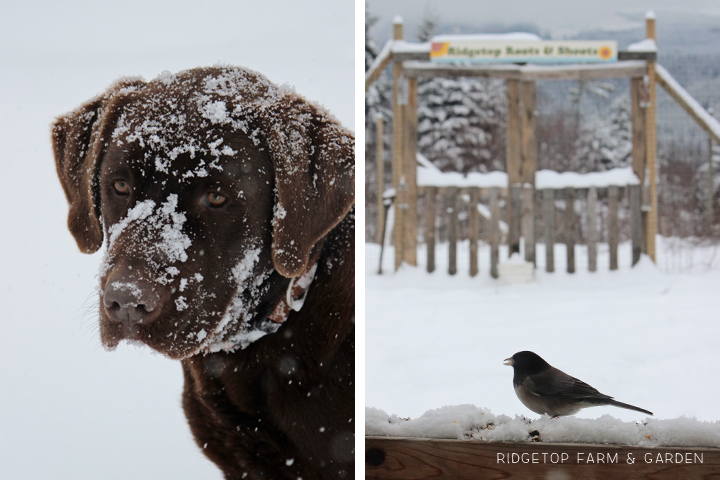 Feeding ducks & chickens needs done in snow, too.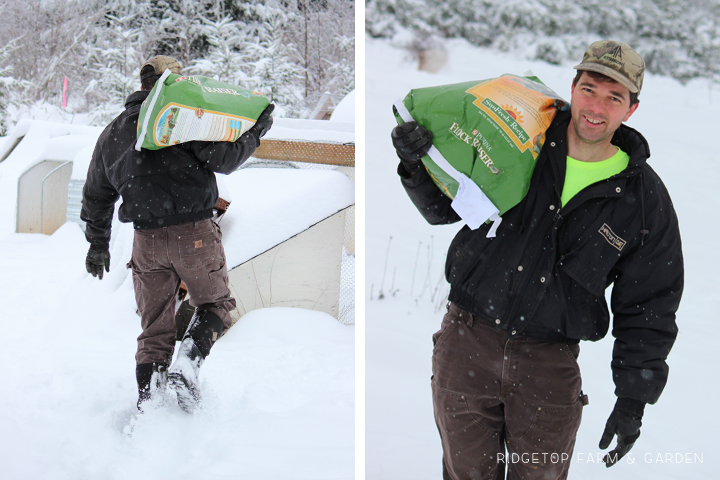 Top Left: The coops all nestled in their blanket of snow.
Top Right: The chickens staying as far away from the white stuff as they can.
Middle Left: Friday's eggs. I'm happy the cold hasn't turned off their egg production.
Bottom Right: The ducks didn't seem to mind the snow.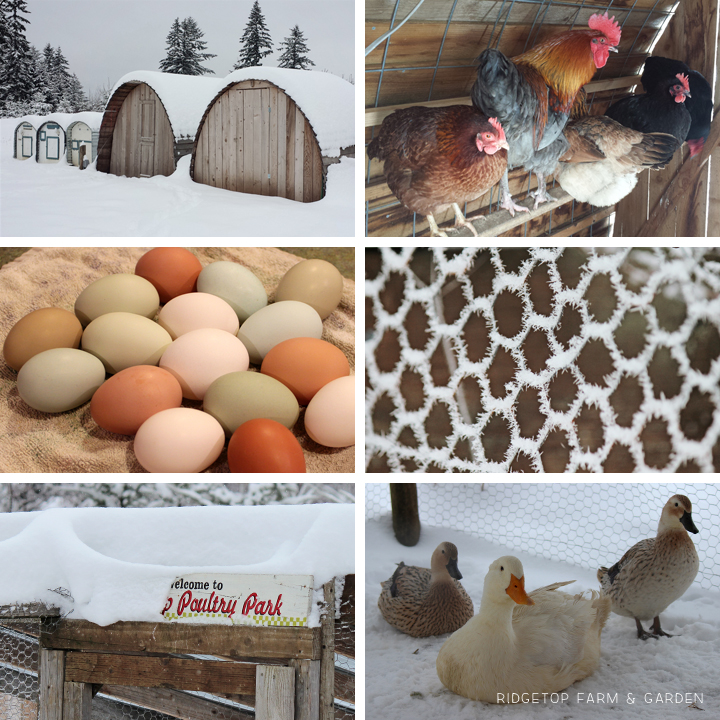 Chicken coops at the break of dawn this morning.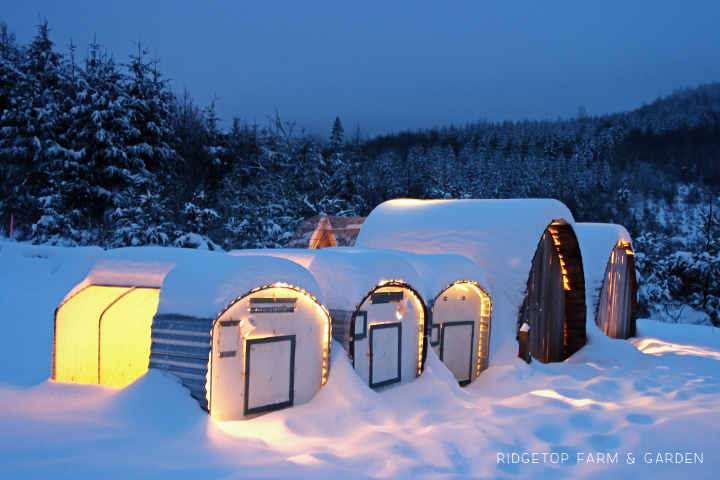 It got above freezing this afternoon & the snow started to melt. It slid off the coop roof in such a cool way. Somehow it stayed in this curved position all by itself.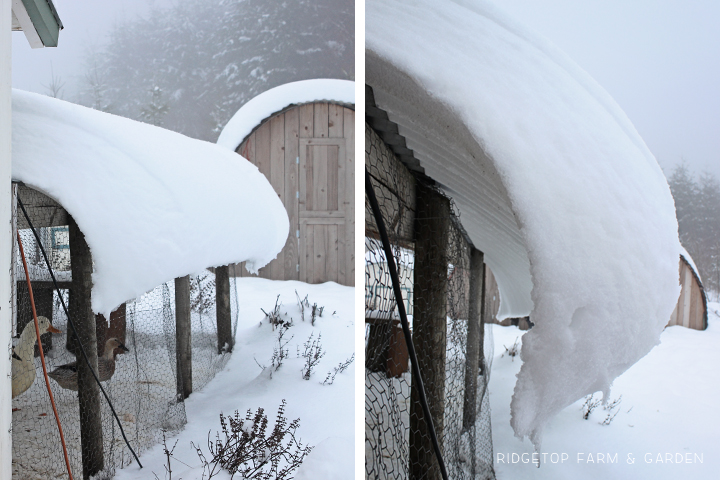 Left: Of course we played in the snow.
Right: Only on good snow days do we sled down this hill. We went both yesterday & today. The sledding was great!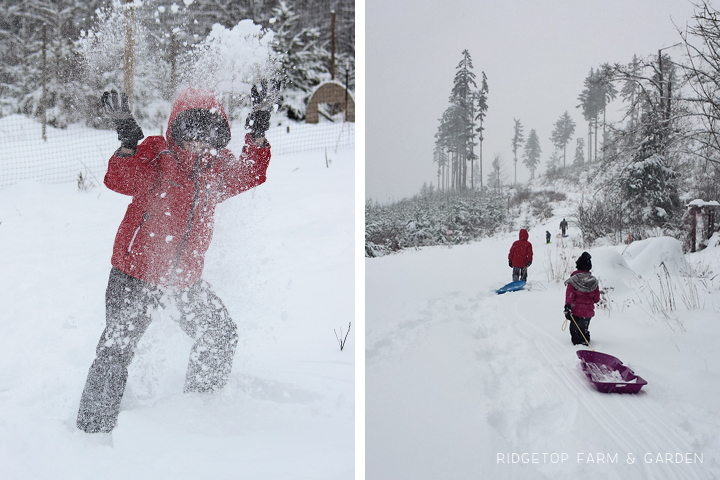 Left: I asked my daughter if she wanted to dress up, wear makeup & I'd take her picture. She said yes, both today & yesterday. This girl likes dressing up, looks for any excuse to wear makeup & is a ham for the camera. This group of photos was her as a fairy under the alder arches Farmer John made a couple years ago.
Right: Another group of pics was her in my wedding dress out in the snow.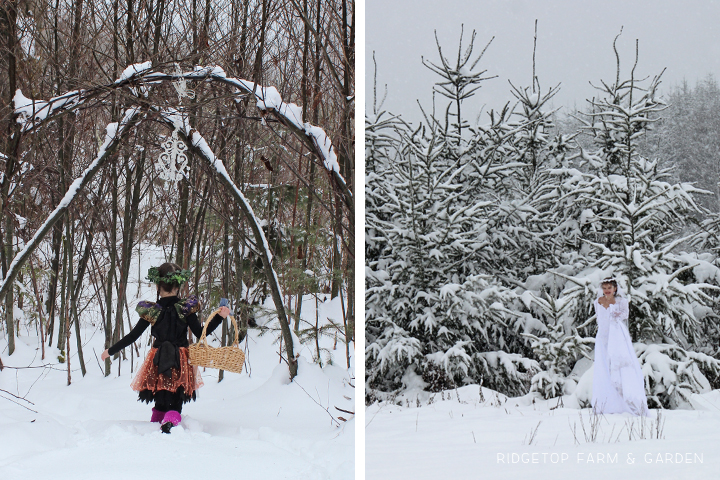 Warmer weather is here to stay, so the snow should melt fairly quickly & we will have to resume our never ending duties of work, school & kid activities.