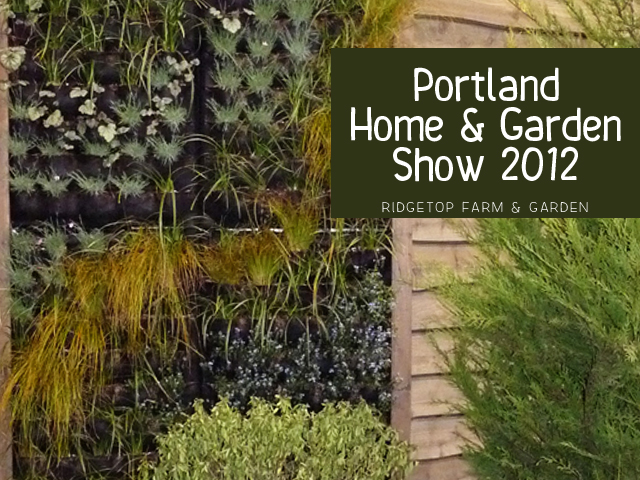 Farmer John asked if I wanted to go to the Home & Garden Show today. How could I say no to that? It was a fun way to spend the afternoon. He was busy drooling over solar panels, greenhouses & some sort of styrofoam wall support thing-a-ma-jigs. I came to see the gardens.
CHICKEN COOP
My first photo-op of the day was a chicken coop. It was quite cute. Good for a couple chickens.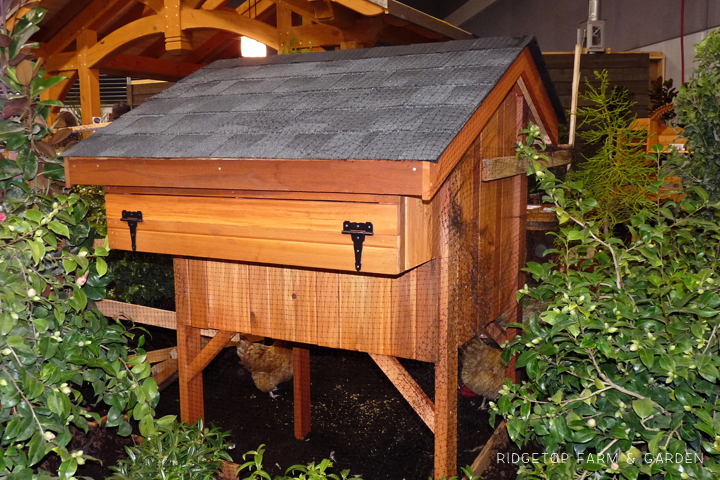 LIVING WALLS
I'm undecided whether I like living walls or not. It appears it can also be inside your house. The idea is cool, but I bet it's a lot of work to keep it looking nice.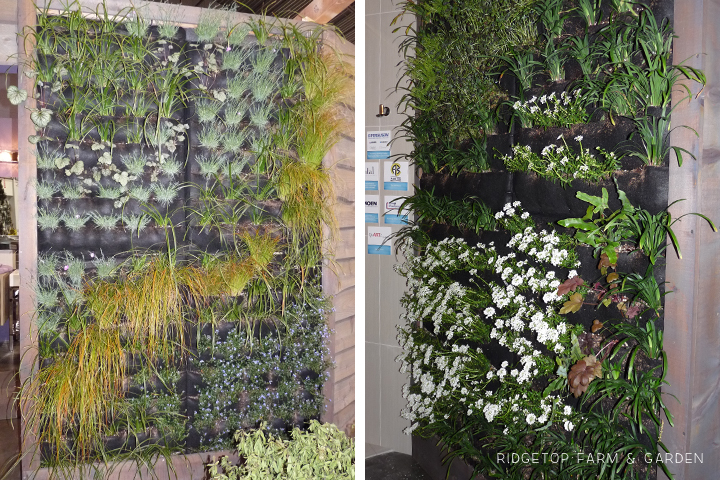 GAS STOVES
My favorite thing from the show were these awesome, awesome gas stoves. There were a few on display. This was a fun one for your yard.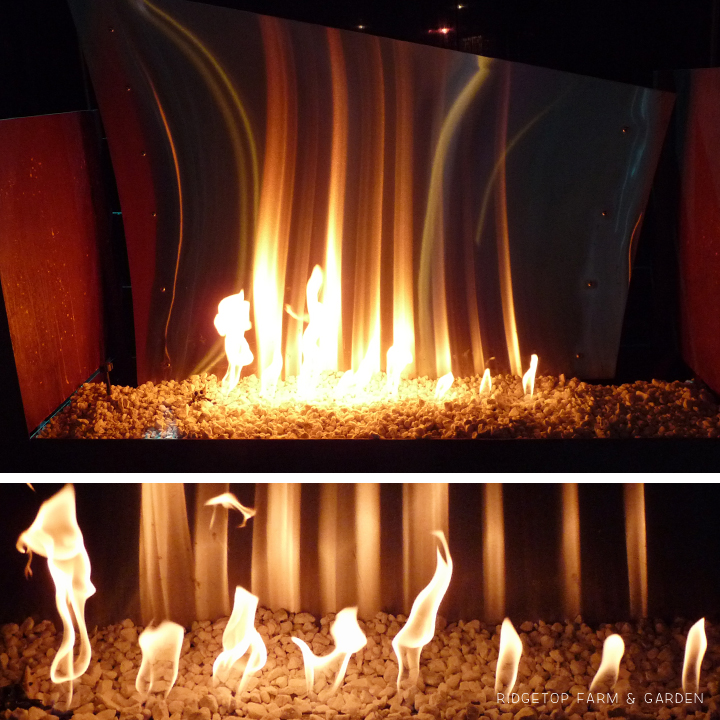 They had some for inside your home, too. And, they really do put off heat. I liked this one because the lighting could change. The rocks could appear purple, blue, white, etc. Glad I didn't see these when we were building our house. It's totally not practical for us, so Farmer John would have vetoed it. But, I would have been tempted.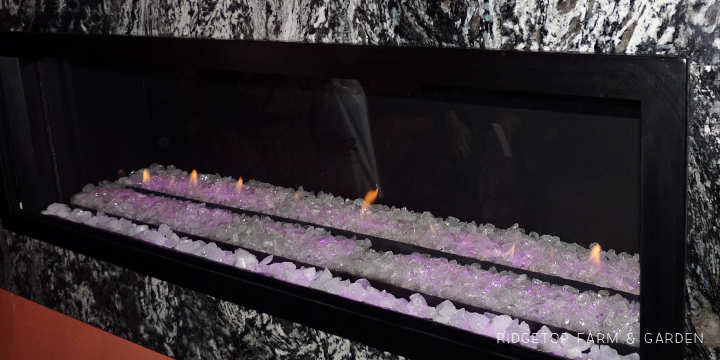 METAL WORK
A bit of whimsy in the yard is always nice.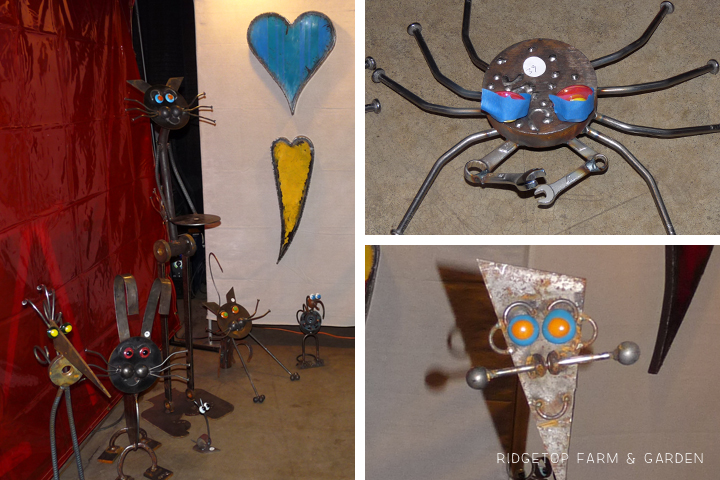 LANDSCAPE DESIGN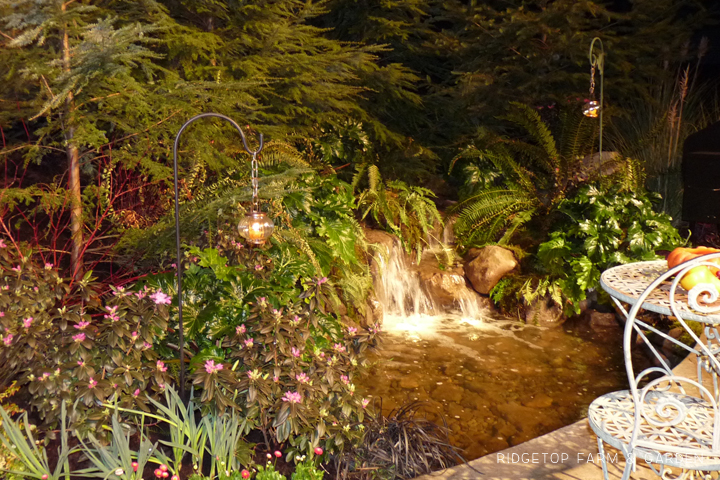 Left: I like a natural feel to my yard. But, I'd love a bit of sparkle, too. I might have to hunt these down. Although, why do I have a feeling they wouldn't look quite so awesome in my yard.
Right: This is not something I'd ever have at my house. But, I really like the contemporary feel of it. No matter how weather resistant that painting is supposed to be, I'm pretty sure it'd be ruined at my house in a matter of a few short years.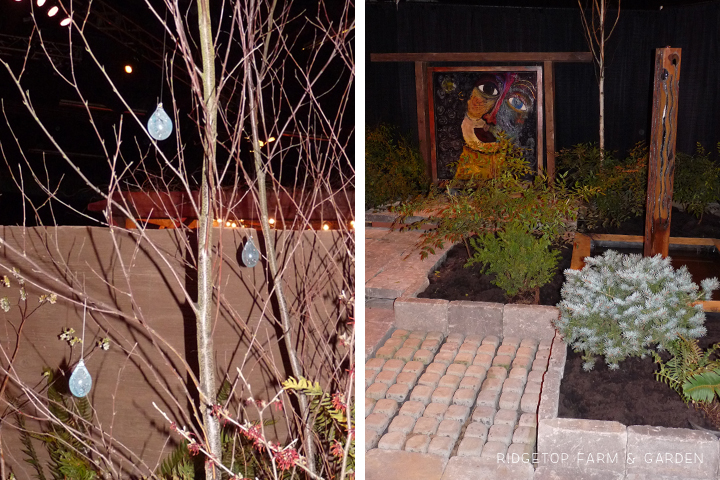 I would love to have a semi-covered area outside. Okay, in our rainy case, it better be fully covered if we were ever going to enjoy it. I love the lights & the mood. I also like the wall with open windows. Secluded, but still be able to see what's going on around you.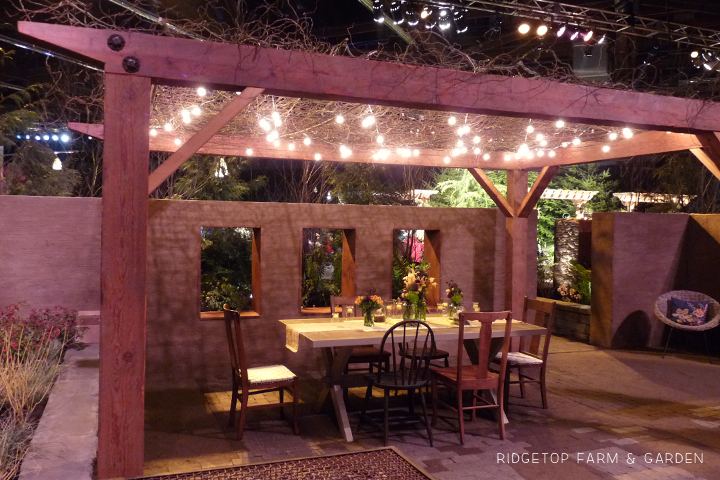 On the backside of a similar wall was this classy fountain. Mmmmm…. love. And, I love the sparkly, blue stones.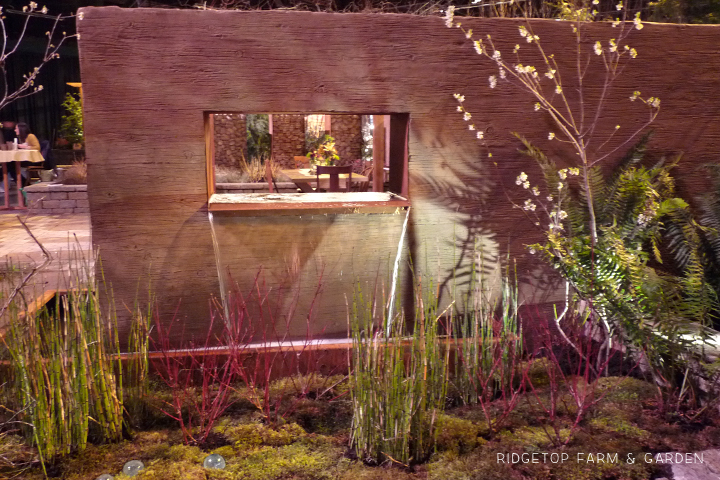 My favorite landscape, by far, was this. I love everything about it. I love water in the garden. It's got not one, but two waterfalls. The blue lighting on them is fabulous. The metal fish are perfectly placed. It's got two propane burning fires that just mesmerize you. If I were rich, I'd have made an appointment with these people right then and there requesting they make me this exact pond. I overheard a woman saying her boys own the landscaping company that designed this. I bet she's one proud mama.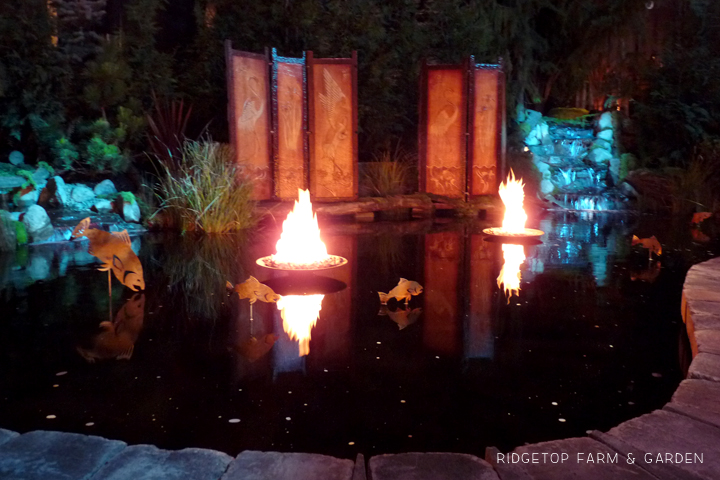 We left the show with many good ideas, but will we put any of it to use?