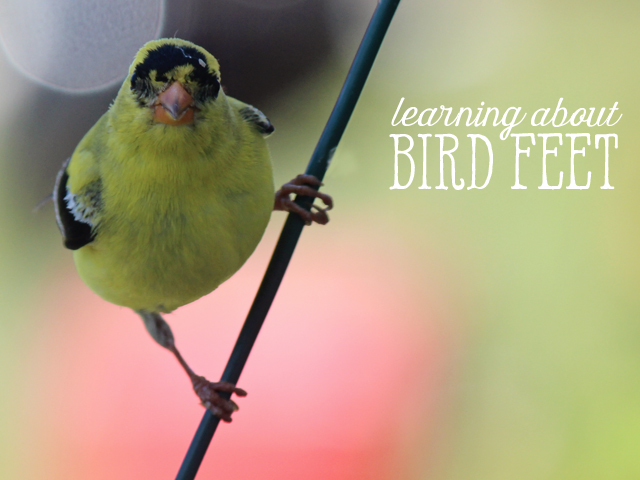 Continuing with our bird unit, we learned a little more about bird feet.
We began our discussion about bird feet examining the Encyclopedia Britannica book. We talked about the different type of feet & their purpose: The big talons on birds of prey are used for catching their next meal. The little brush birds have feet built to hold on to branches. Ducks have webbed feet perfect for swimming.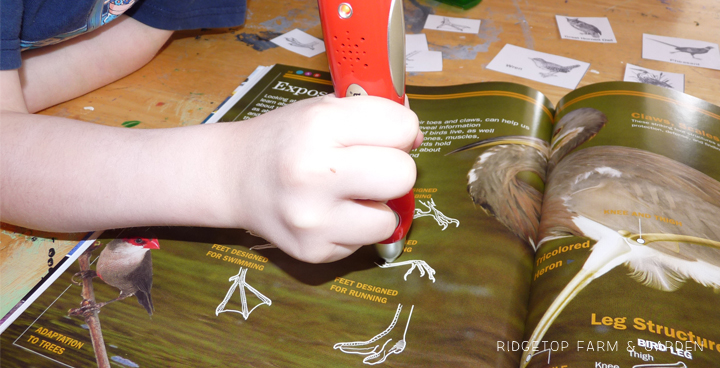 They played a matching game I printed from Fernbank Science Center. There are pictures of birds & pictures of feet. The boys job was to match the foot with the bird it belonged to.


The boys then made replica's of bird feet out of pipe cleaners. From Tired, Need Sleep.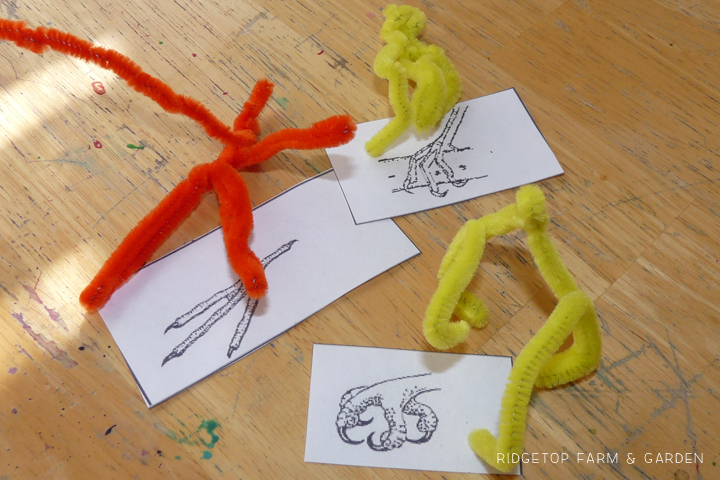 My kids are now even more aware of what makes each type of bird unique. Occasionally, they will comment about the feet of a bird they spot outside.