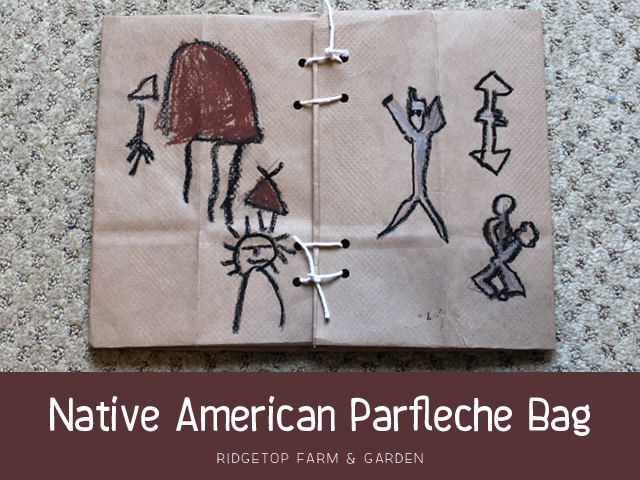 Parfleche were bags used by Native Americans living in the Plains to carry dried meat &/or personal belongings, such as clothes. The kids each made a parfleche bag out of a grocery sack.
This post contains affiliate links.
We used the parfleche project in this Indians of the Great Plains stencil book as a guide to making the bags.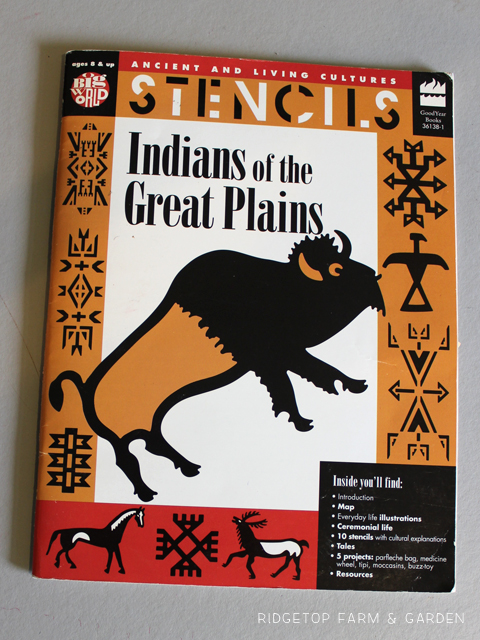 Our parfleche bags were made from paper grocery bags, but the Native Americans made theirs from rawhide. The basic shape is a rectangle with rounded corners.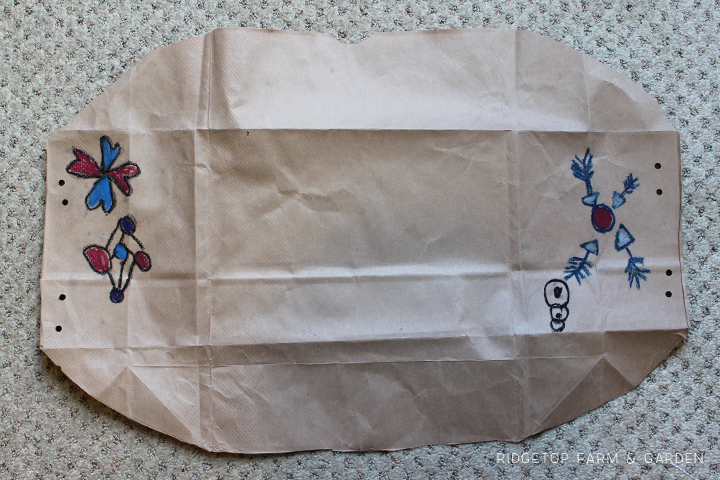 Most often the parfleche bags made by Native Americans were decorated with geometric designs, but I told my kids to decorate their bags however they wanted.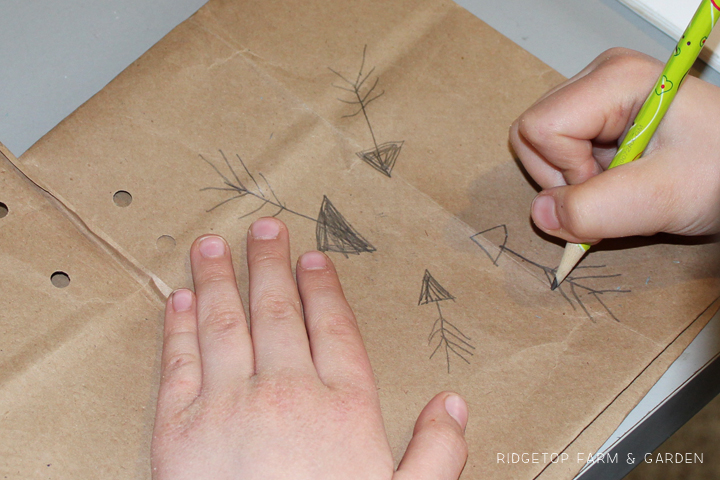 Top: After the kids decorated their bags with oil pastel we began folding them. The first fold was meeting the top & bottom edges in the middle.
Bottom Left: Then the left & right edges were folded to meet in the middle.
Bottom Right: And finally, they used a hole punch & string to tie their bags together.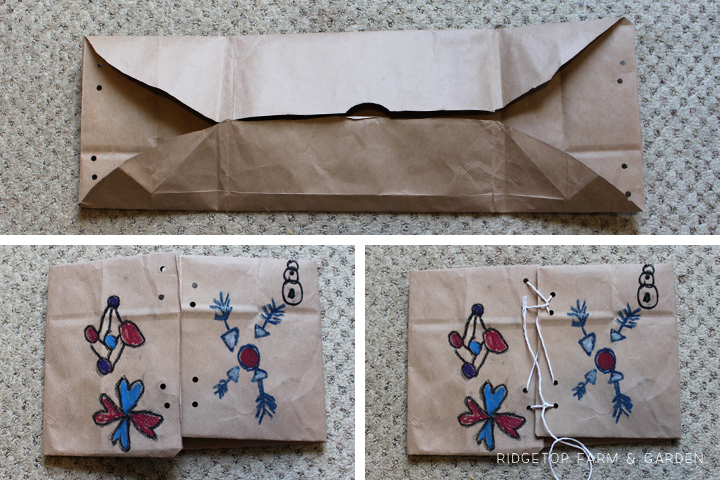 Farm Girl decorated a bag & I tied it.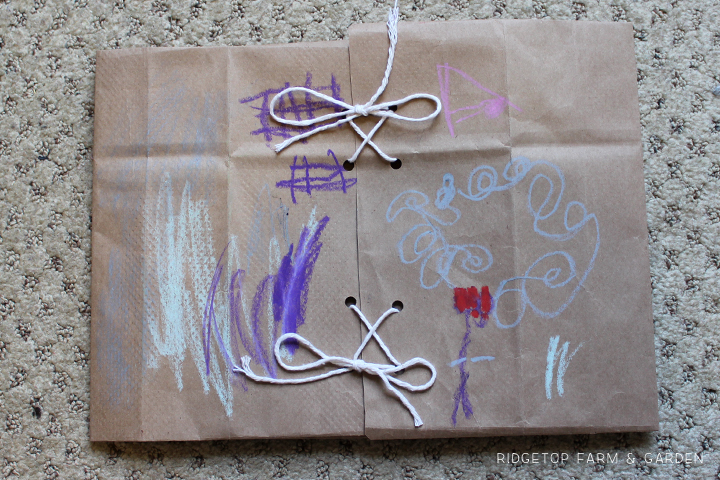 I had plans to have the kids carry something useful in their bags, but we haven't gotten to that yet. Maybe we can figure out a use for them over the summer.
I can't help but think about the bags we use in our house. We have so many bags it's ridiculous. The Native Americans put so much effort & pride into their handmade bags. And, I'm fed up that the area we use for bags is completely overflowing with store bought hum drum bags & I've been thinking about getting rid of a bunch of them. Times have certainly changed.