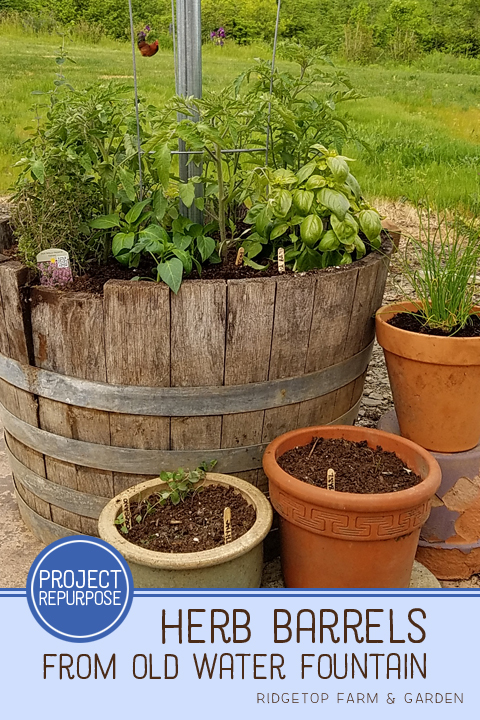 Years ago we acquired a 3 barrel garden fountain. I liked it, but we didn't have a place for it. We finally have a patio and a nice place for a fountain. However, I wanted to try herb gardens on the patio and these unused barrels seemed perfect.

Two of the barrels just wasting space in the yard.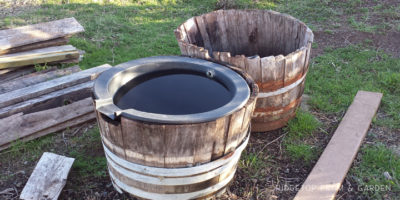 GETTING THE BARRELS READY FOR HERBS
The main purpose of the barrels was to grow herbs. But, I envisioned our new patio with lights, so the barrel install included posts for hanging lights.
Top Left: Metal posted cemented into an old plant container. The container is placed in the barrel.
Top Right: Gravel spread at the bottom of barrel for drainage.
Bottom Left: Barrel filled with dirt & compost.
Bottom Right: Tomato cage placed over the post and into the dirt to support climbing or vining plants.

THE HERBS
I started many of the herbs from seed. I also bought a few from a local nursery.

HERB BARREL
The herb barrel and surrounding pots include:
Basil – Siam Queen
Lemon Balm – Melissa officialnis
Marjoram – Golden
Oregano – Sicilian
Parsley – Italian Flat Leaf
Rosemary – Simplyherbs & Tuscan Blue
Sage – Salvia officinalis & Dwarf Green
Tarragon – French
Thyme – Dot Wells French
extras:
Morning Glory – just for a tall, pretty element
Cucumber – that I didn't plant (on purpose anyway)
the label:
black paint on brick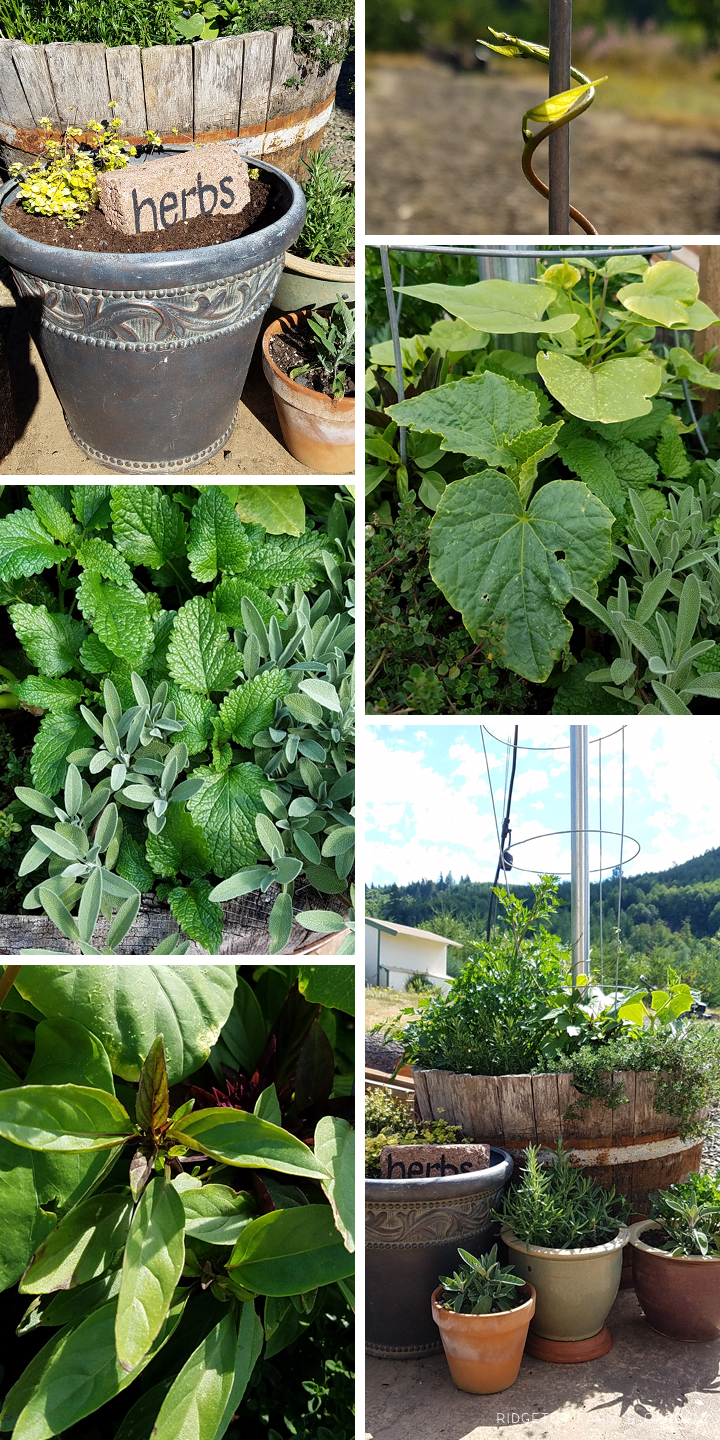 My original plan was to create three herb barrels. Somewhere along the way I altered the plan. One barrel is primarily herbs. One of the others is a pizza themed barrel. And the third barrel has a taco theme.
PIZZA GARDEN
Basil – Dolce Fresca, Sweet (Ocimum basilicum),
Chives
Oregano – Sicilian
Tomato – Costoluto Genovese, Aunt Ruby's, & Black Plum
Thyme – Dot Wells French
the label:
sharpie on broken terra cotta pot
Next to the label I added a love rock. I put the rock here mainly because it makes me happy. Plus, I love pizza. And Italy.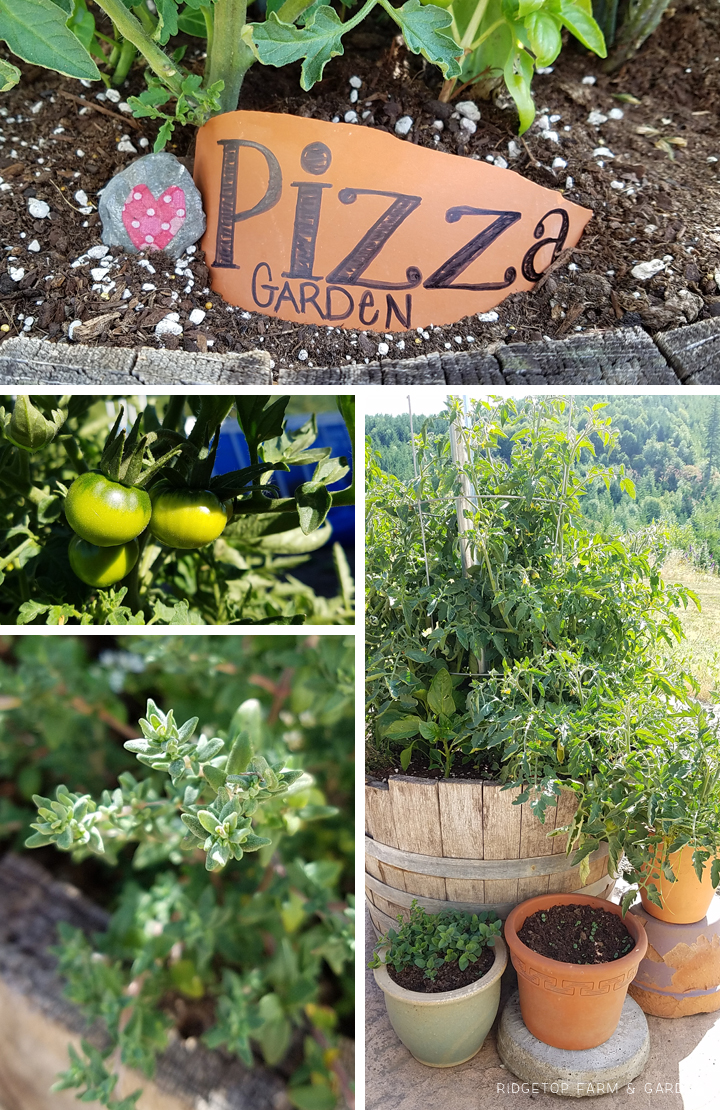 TACO GARDEN
Coriander – Santo (Coriandrum sativum)
Peppers – Ancho Tiburon, Jalepeno Conchos, Cayenne Ring of Fire, & Anaheim
Tarragon – MexicanTomato  – Black Plum
the label:
black paint on a rock
There is also a rock with a tomato label painted by a child in Farm Kid2's class.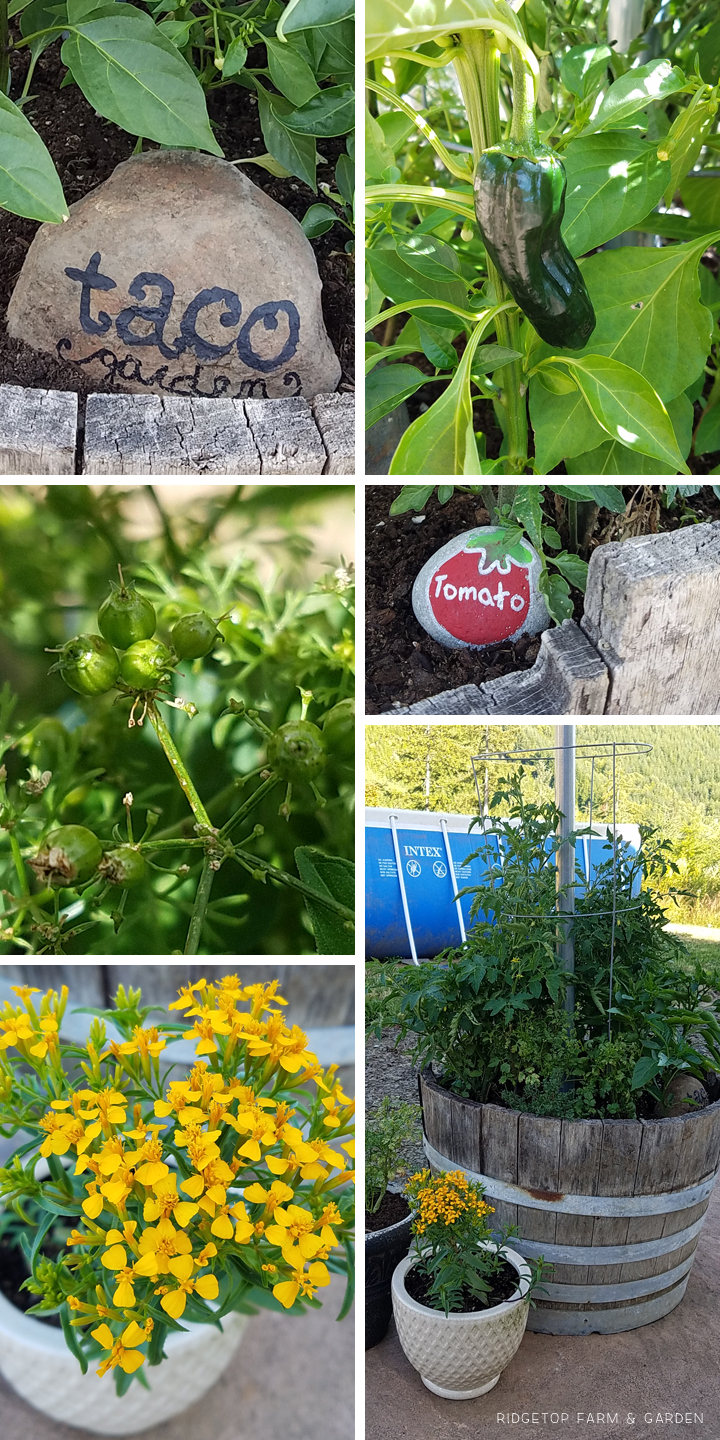 PATIO LIGHTS
Each of the barrels has a cemented post with lights hanging from it. I wanted lights that could withstand our windy, rainy weather. I ended up getting the ones from Costco. They're quite heavy duty and weigh more than I imagined. This put more strain on the posts than I was anticipating.
Two of the posts handle the pull from the lights well enough to be left alone. But, one of the posts leaned more than we were comfortable with. The temporary solution for this summer was running a guy wire from the top of the post to a chunk of wood. It's not fancy, but it's working.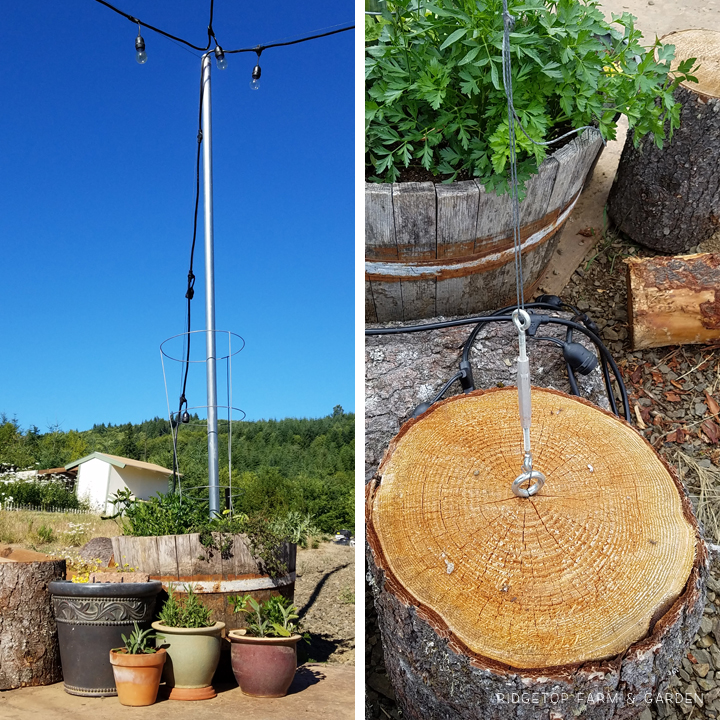 The lights. The herb/pizza/taco barrels. They all turned out awesome. I love it!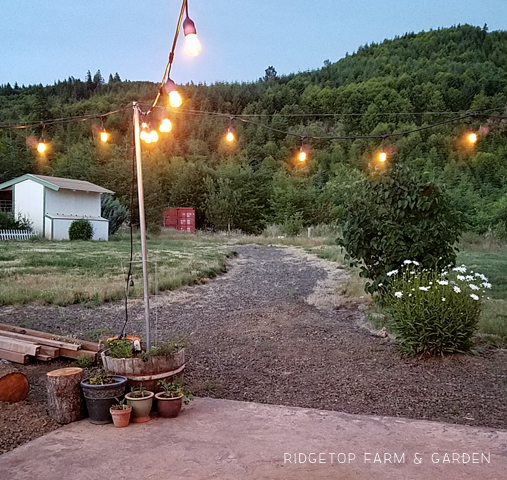 This set up really has worked perfectly. I'm using fresh herbs more than in previous years since they are right out the kitchen door. Also, for some unknown reason the deer are leaving the plants alone. Score!