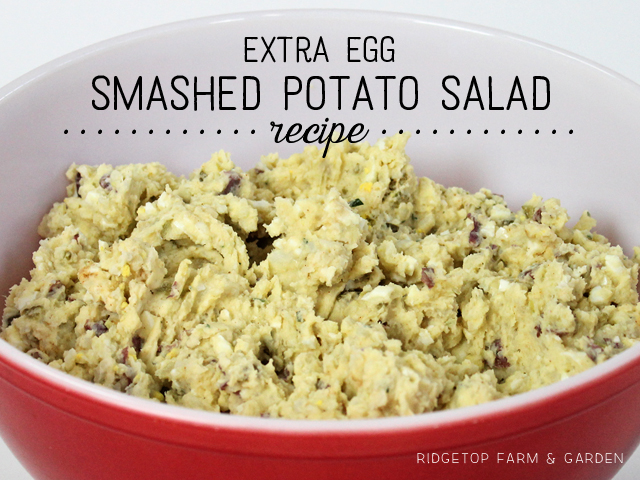 Typically summer is when I make potato salad since salads and summer kinda go hand in hand. But, this recipe is scrumptious any time of year. It's especially handy after Easter when I'm trying to make use of the dozens of eggs we dyed.
Since we always have plenty of fresh eggs, this recipe calls for a few more than an ordinary potato salad. It reminds of a potato salad and egg salad mash up.
INGREDIENTS
20 red potatoes
1 cup dill pickles, diced
7 hard boiled eggs, or steam 'em like I do
2 tablespoons yellow or white onion, diced
3/4 cup mayonnaise, store bought or homemade
2 teaspoons mustard
3 tablespoons pickle juice
2 teaspoons parsley, minced
sea salt or kosher salt
pepper
paprika
THE POTATOES
Scrub potatoes.
Peel them, if you feel like it. Some days I give them a rough peel, some times I don't peel them at all.
Slice potatoes in half.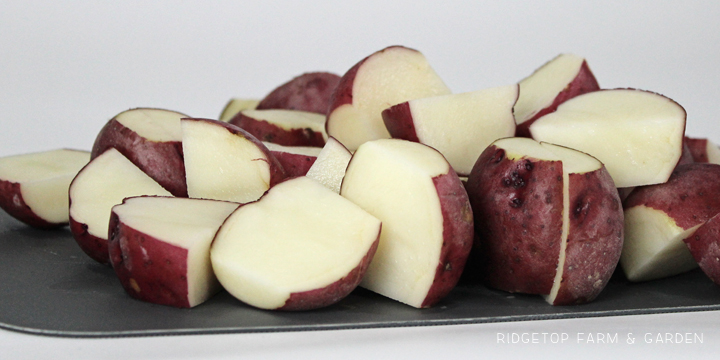 Boil until fork tender. For me, that's usually right around 22 minutes.
Drain.
Smash the potatoes – ideally with a potato masher. Mine, however, has ran away never to return apparently, so I use a fork. You are not making mashed potatoes, so a rough smashing will do.
If you opted not to peel your potatoes, you might want to pick out some of the larger skin pieces. That's what I do.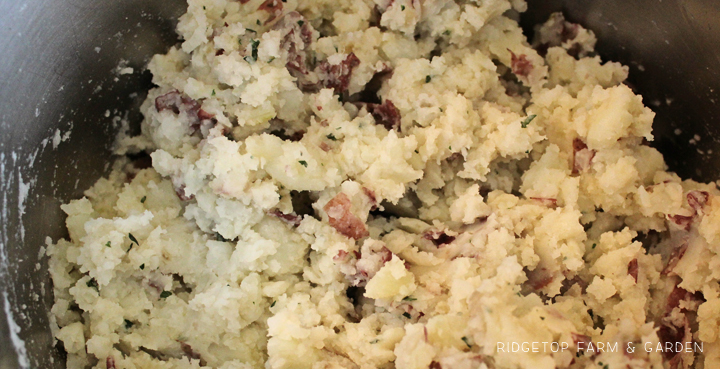 ADDING THE OTHER STUFF
While the potatoes are boiling, I prepare the other ingredients.
I mince parsley, preferably the fresh stuff from our garden.
I dice the onion and pickles. I prefer little pieces, so I dice them fairly fine.
I use an egg slicer to chop the eggs.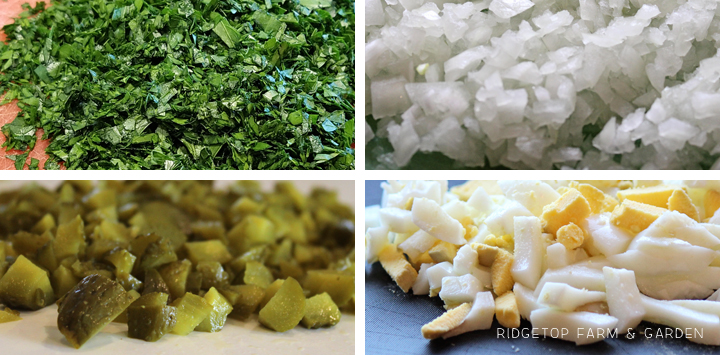 When the smashed potatoes are cooled slightly, I stir in the mayo, mustard, pickle juice, salt, pepper and paprika.
Next I fold in the eggs, pickles and onion.
The final step is mixing in the parsley.
This recipe makes about 7.5 cups of smashed potato salad.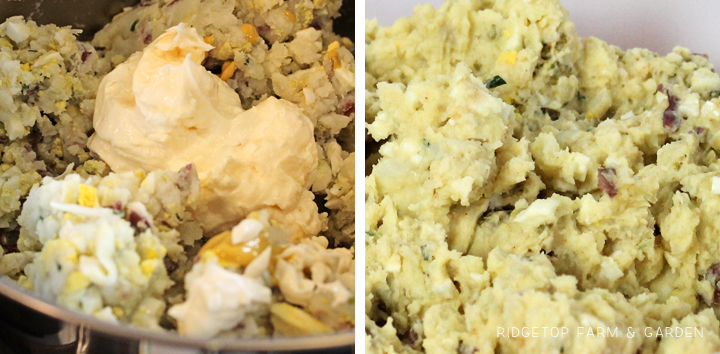 ENJOY!
Find a fork and dig in. It's delicious!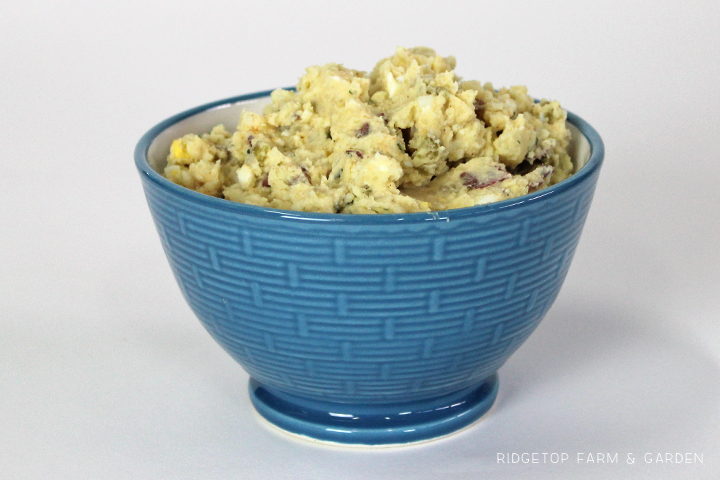 Save