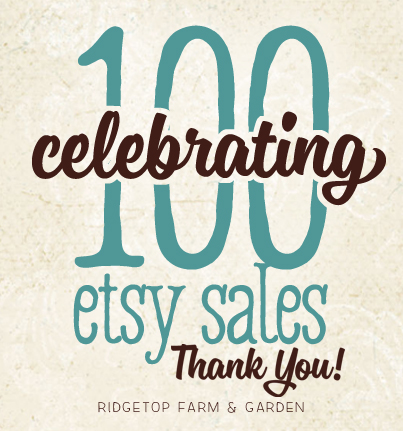 About one year ago I came up with the idea to open an etsy shop selling digital graphics. Near the end of summer, fears set aside, I opened the shop. Six months later I get to celebrate 100 sales in my shop. Amazing! And, thank you!
I have been a stay at home mom for the past 13 years. Last year, for the first time, all 3 of my kids went to public school, giving me a few hours each day to myself. It was time to put that graphic design degree I earned to work. Doing something I enjoy outside of mom stuff has been wonderful. And, earning a few bucks is rewarding in its own way. So, thanks again to everyone for supporting my small business.
Photo Booth Props
My etsy shop primarily sells photo booth props at the moment, which I love. We live in a stressful world, and I love that people can let loose and enjoy their friends & family using props made to celebrate life's milestone's. Click here to download snowman props for free.
Thank You Freebie
My other favorite type of item at Ridgetop Digital Shop are tags. They come with a digital png file for digital scrapbooking or journaling and also a printable sheet for other crafting or party needs.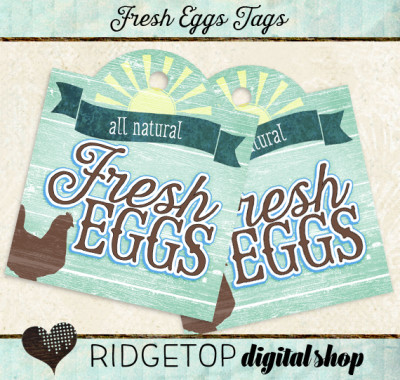 As a thank you for a great first 6 months here is a printable sheet of my Fresh Eggs tags. They are primarily used for placing on egg cartons when selling your own eggs, but also look great added to spring craft projects.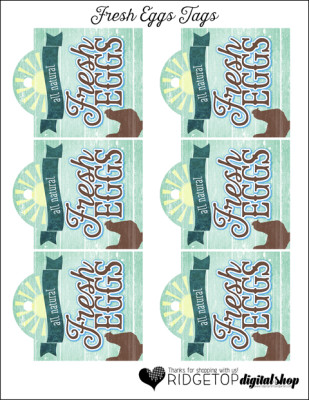 Thank You Coupon Code
As another thank you here is a coupon code good for $2.00 off anything more than $2.50 in my shop.
————————————————————————
coupon code:
CELEBRATING100
expires March 31, 2016
————————————————————————
How to Apply Coupon Code:
1. Once you add an item to your cart, click apply shop coupon code above Item total.
2. Enter CELEBRATING100 and click Apply
3. The coupon discount will adjust your order total
Etsy Affiliate Link
If you have been wanting to open an etsy shop, here is an incentive to do so. Clicking this link and opening your shop will earn us both 40 free listings.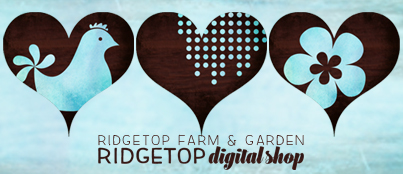 Here's to another hundred sales!