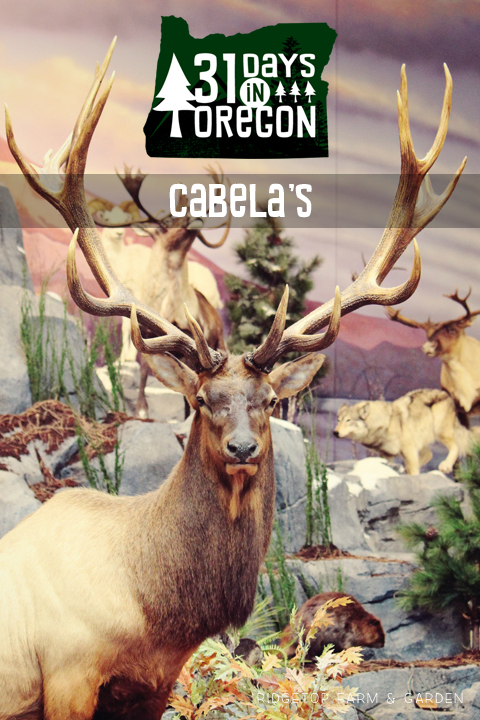 I am not a shopper. Never have been.
However, I will admit to being slightly excited about the new Cabela's store that just opened in Tualatin last month.
Years ago, before Cabela's went public and there weren't many stores to visit, we stopped at a couple stores on a road trip to Minnesota. I loved them. The buildings and decor were beautiful. They were great places to explore while stretching our legs. I don't hunt of fish, but there was still a ton of stuff I could have bought.
I hear they are going to be building many more stores, so maybe the novelty will wear off. But for now, I think they are a great place to shop.
Upon entering the store you get your first look at the indoor mountain.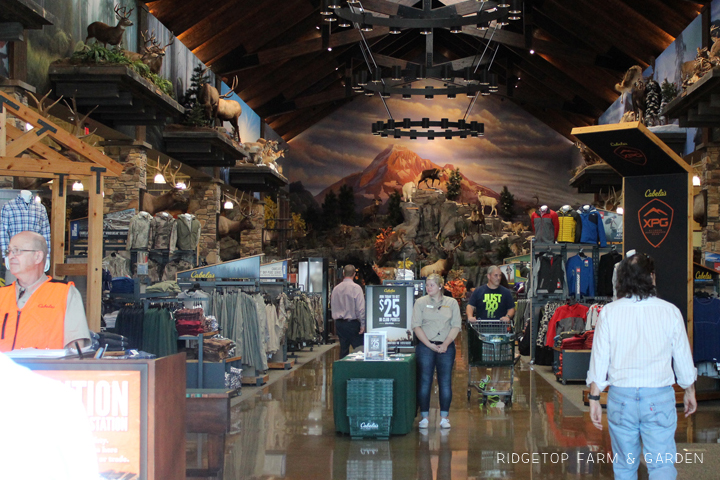 Cabela's is known for their museum quality animal displays.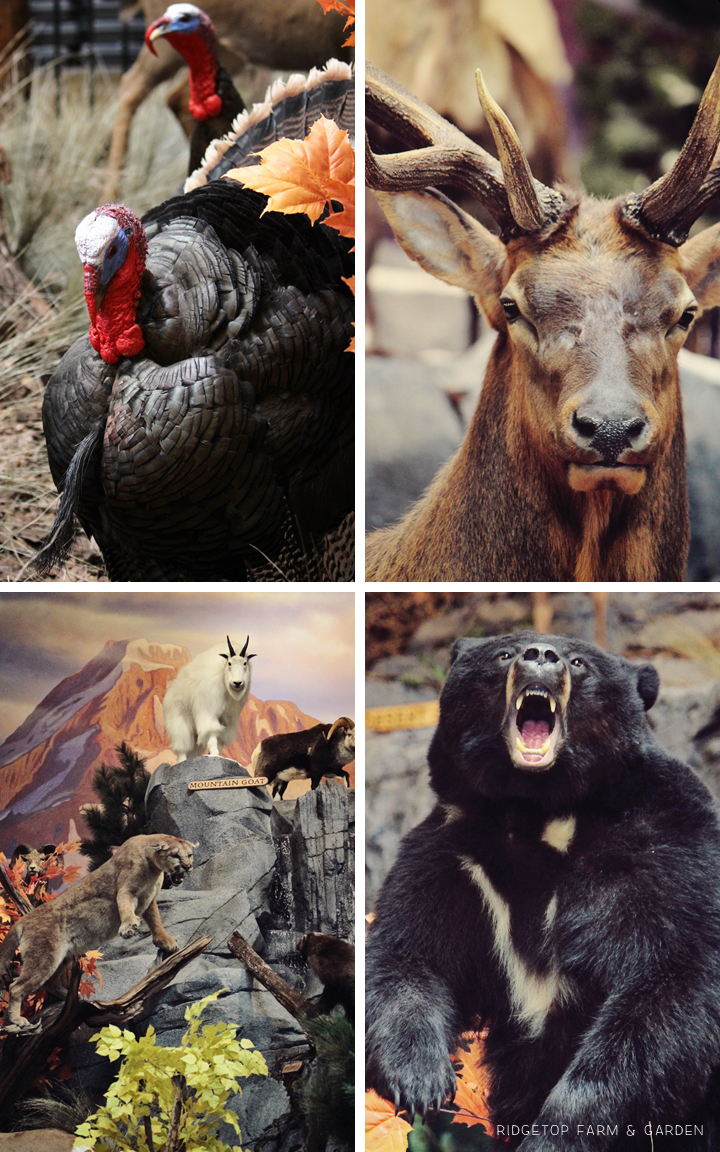 Under the mountain is an aquarium.
Bottom Right: Also located under the mountain is a freaky skeleton. Was it once a real thing? If so, what was it? If not, why is it here?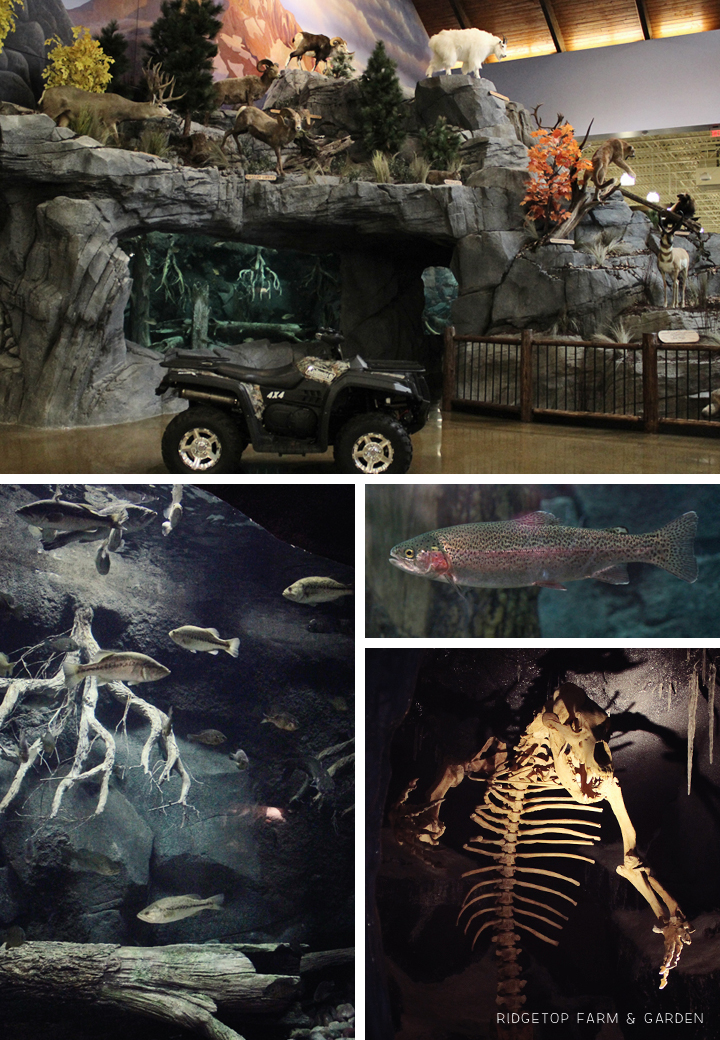 Along the walls are more full body mounts.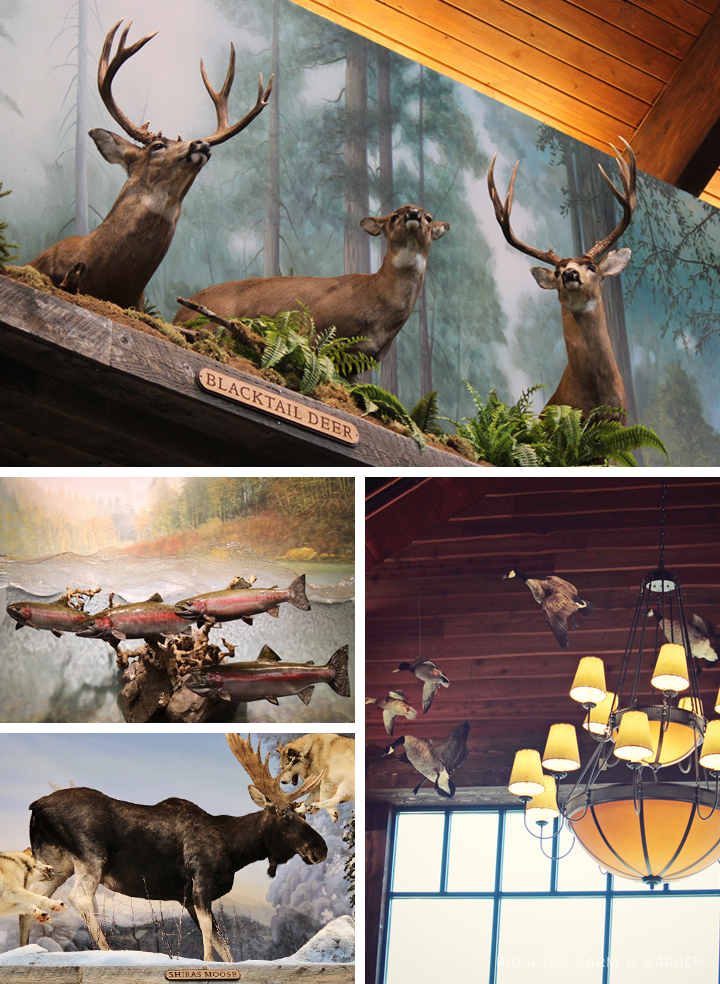 And, of course, the shopping. Or in my case that day, browsing. I was particularly interested in the game cameras since ours is on the fritz.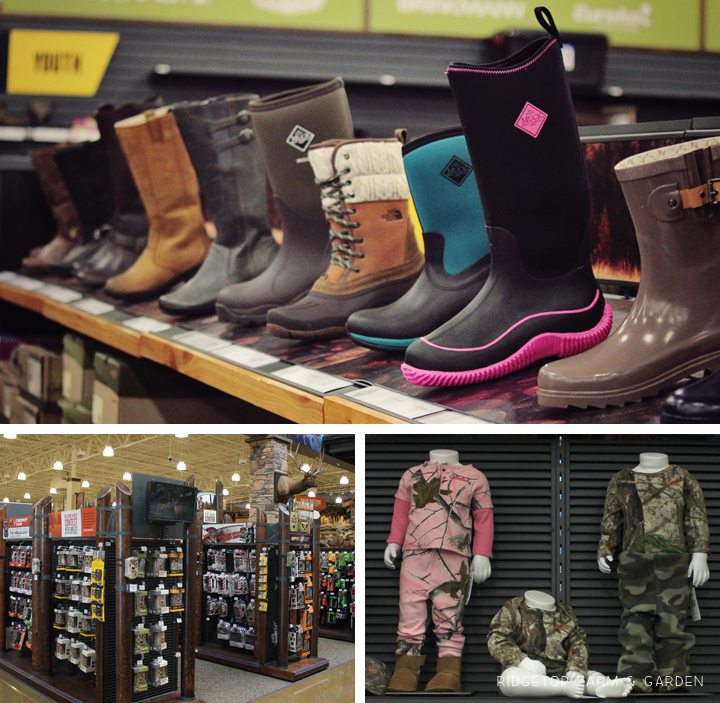 Farmer John doesn't do much of the clothes shopping, but years ago he picked out Farm Firl this pink camo snow outfit from Cabela's. To this day, it's one of my favorite outfits of hers.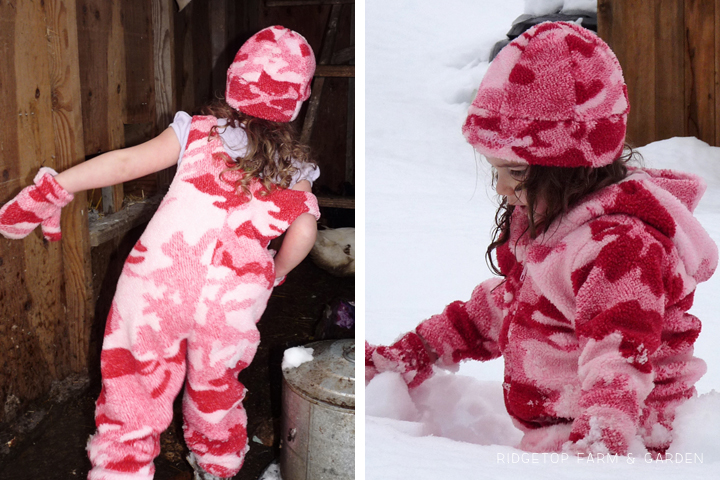 To see what others are sharing for the month of October check out write31days.com