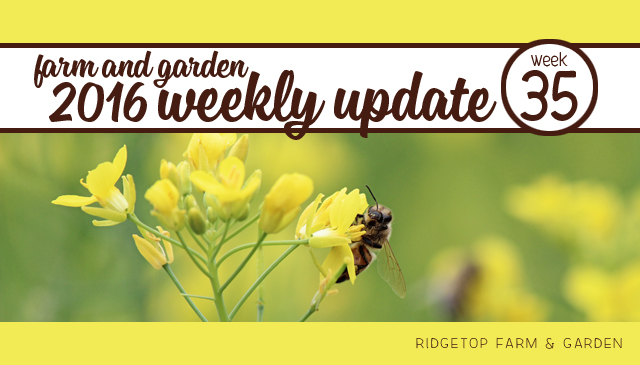 • Still love okra flowers!
• Okra, cherry tomatoes & Mexican sour gherkins are growing in the aquaponics system.
• The water in one of our ponds completely evaporated. So, I took advantage of it and troweled out much of the duck sludge. This was literally a crappy job. But, I'm so glad I did it.
• Basil growing next to an herb barrel.
• The ladies are continuing to lay well, so I've been making lots of hard boiled eggs.
• Awhile back I ordered hatching eggs. Things didn't go as I had planned and only one black copper marans hatched. Not that it's a few weeks old, I noticed it has a few white feathers. Ugh! This was a damned expensive chicken for it not even to be breeding stock.
• Zucchini has been blanched and frozen.
• The tomatoes have been transformed into sauce. One batch has Italian flavor. The other has Mexican.