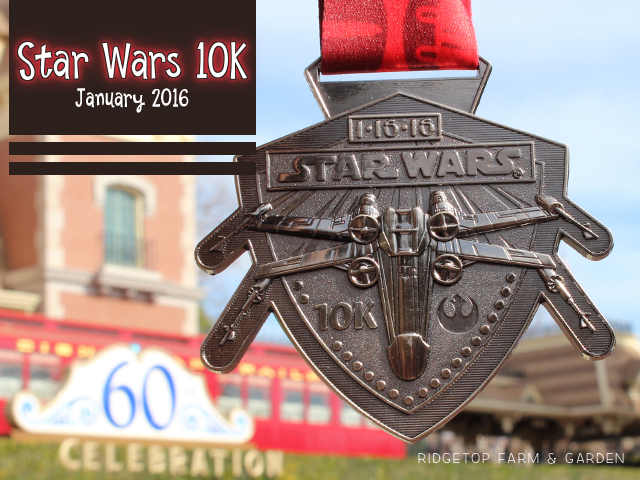 Saturday was the first race of the Star Wars Rebel Challenge at Disneyland. It was a 10K, which at this point, is my favorite distance. It's more challenging than a 5K. But not near as challenging as a half marathon. I still feel fairly new to running. I've actually not run many 10K's and the next day would only be my 3rd half marathon. So, I was looking forward to this event.
I woke up bright and early at 3:30am. Left the hotel at 4:30 and headed to the start line. I followed this routine each of the race days.
Waiting to Start
The start line was in the same place for all 3 races, making it even simpler to find the next day. Based on my submitted time, I was placed in Corral C for the 10K.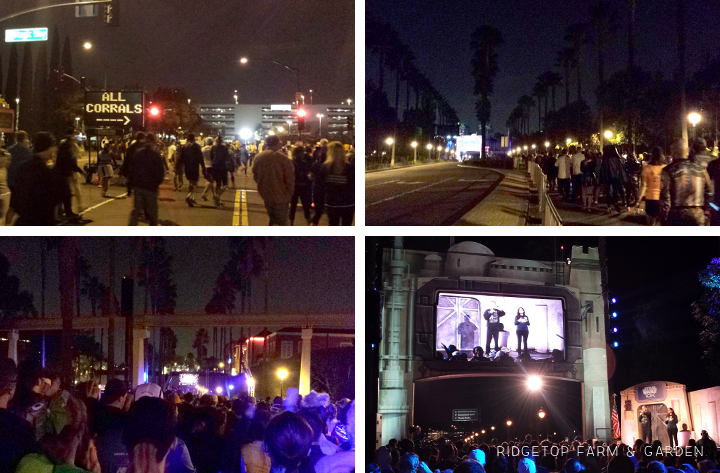 The Start
MapMyRun says I started the race at 5:46am.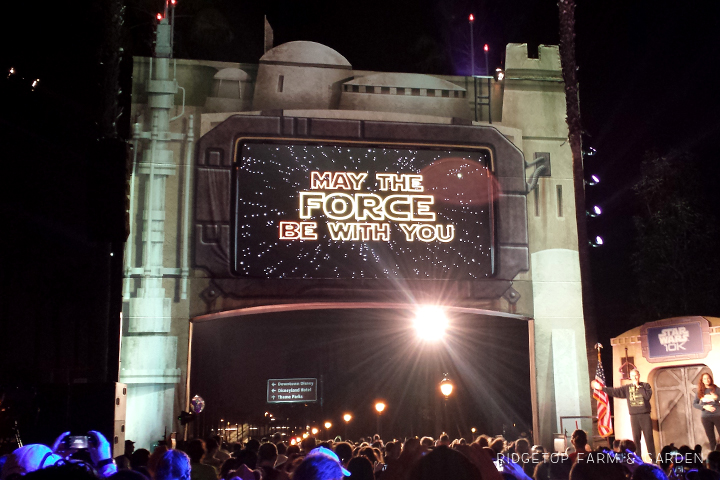 Running Through Disneyland
I kept a decent pace through the Disneyland section. I stopped for photos, of course. But, didn't wait in lines for character pics. It was as amazing as ever running through the park.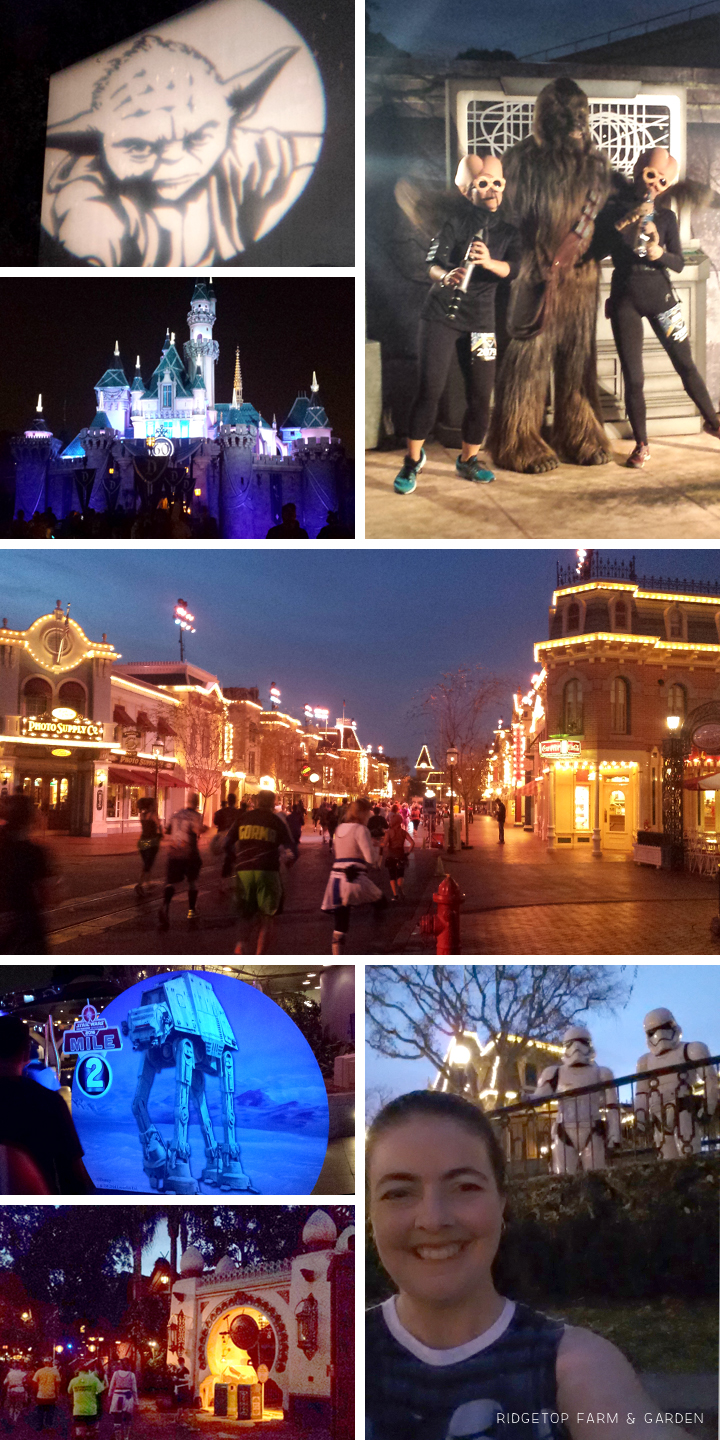 One of My Favorite Things
I love running through the gated section between the parks. The crowd cheering the runners is amazing and I feel like I've already accomplished a section of the race and it's exciting knowing I'm moving on to the next.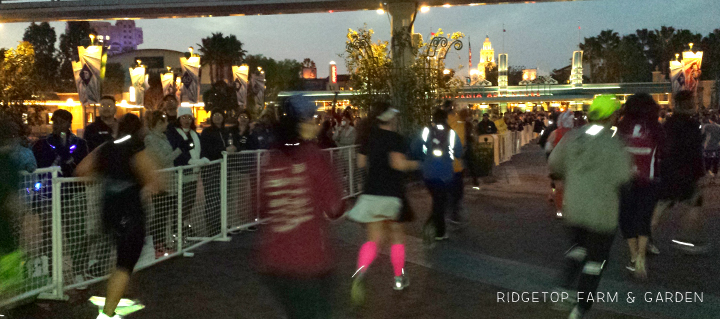 Running Through California Adventure
Well.. now things didn't go quite as planned. A good learning experience, though.
Hollywood Blvd, beautiful as always.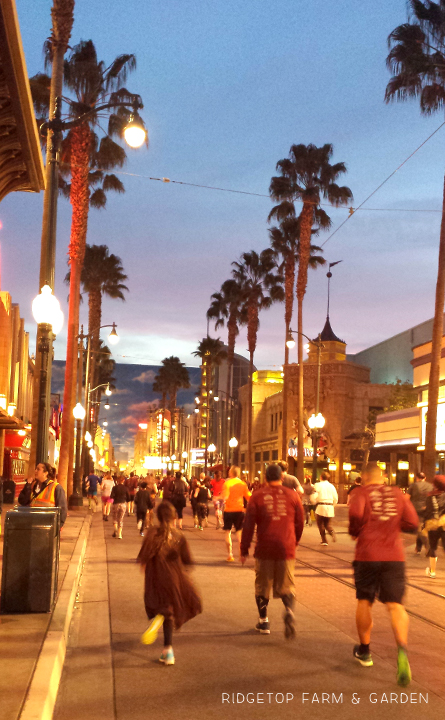 This is the line for BB8. I missed him the day before at the 5K and knew I wouldn't have time to spare the next day during the half. So, I got in line. We were told it was about a 45 minute wait – longer than I would have liked. But, I guess I didn't feel in a huge hurry and I love the photo ops. So, I stayed. Not far behind me, they shut off the line and didn't let anyone else in. I guess I thought since I was already in the line, I was safe from the balloon ladies…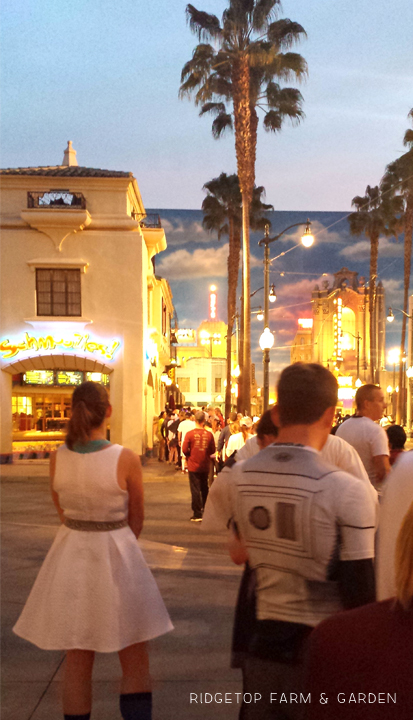 I waited in line about half an hour. I didn't mind. I was chit chatting with the others in line and watching the runners go by. Right about the time I was getting close to my photo op – just another zig and maybe a zag in the line – the sweeper guys came by. Not far in front of them were the balloon ladies. We saw them go by, but we didn't know for sure if they were the official balloon ladies. I've never actually seen the balloon ladies and somebody near me said they carry much bigger balloons. We thought we were fine, although we knew we needed to hurry.
The sweeper guys said we were behind pace and if we didn't hurry there was a chance we'd be swept.
Less than a minute later, a sweeper said if we didn't leave now we would definitely be swept. We had to be at Mile 4 by a certain time – a time that was very soon. That was the incentive we needed. We got out of the line we'd just been waiting in forever.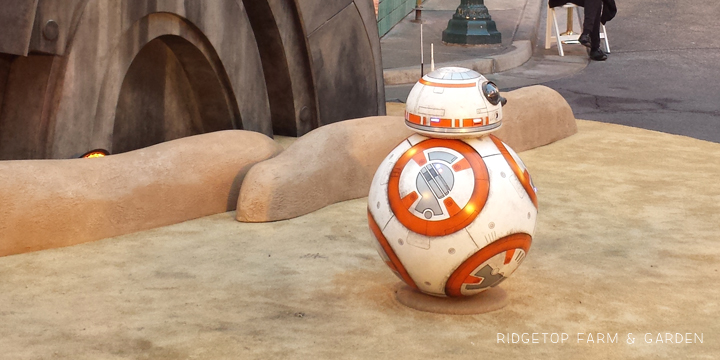 I snapped this quickie selfie as I high tailed it outta there.

Things weren't quite so fun anymore. It was stressful. I'll be damned if I was going to get swept – especially just for a photo.
So, so happy to make it to mile 4. I didn't even stop to take a decent pic. I snapped this as I was running by. At this point, I heard I was 45 seconds behind pace.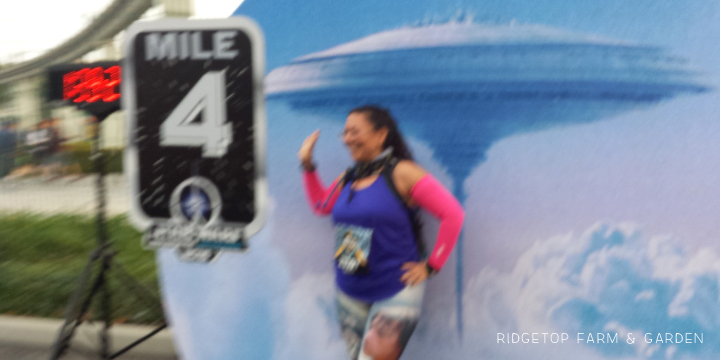 The rest of the race was uneventful. I took a few pics. But, I was mainly concerned about finishing before the balloon ladies. Once I passed them, I had no desire to see them again.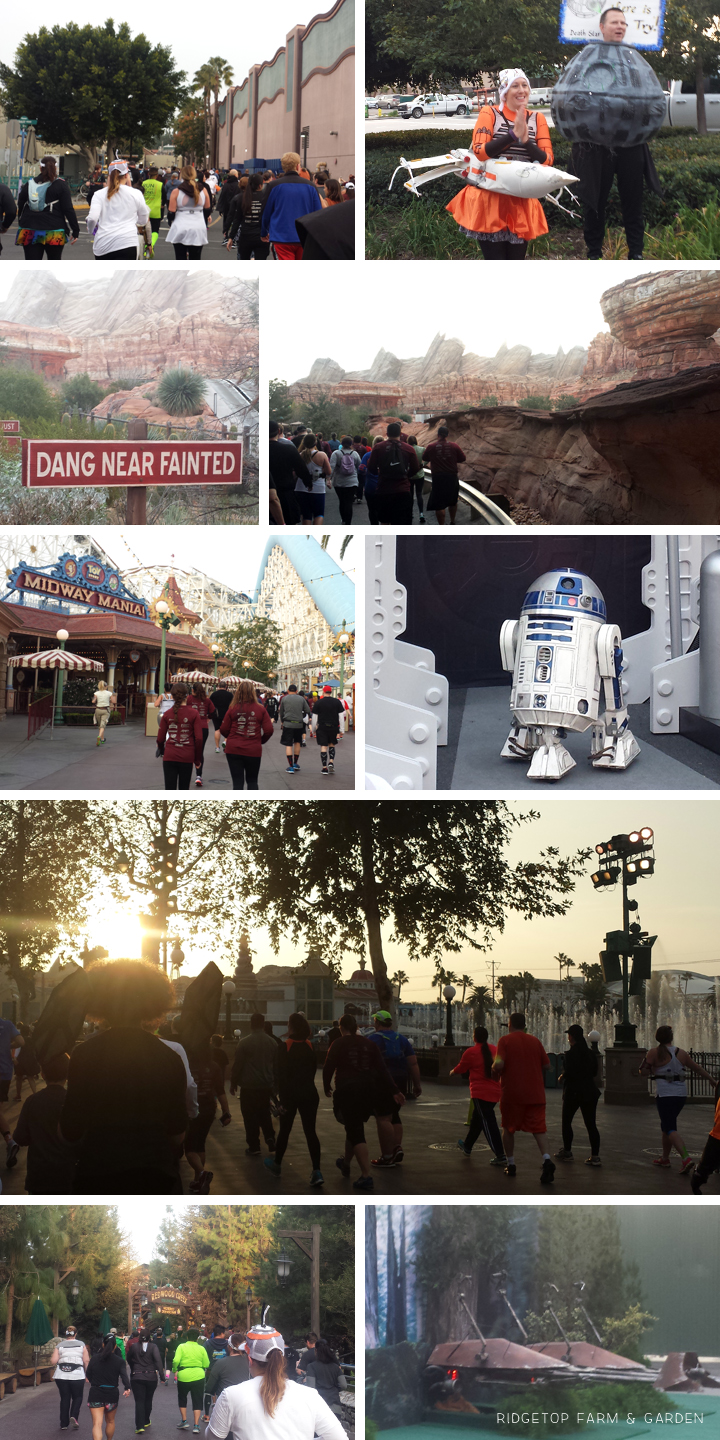 The Final Stretch
When I reached Downtown Disney I heard I was 4 minutes ahead of the pace. Ah, a sigh of relief. However, I wasn't going to breath easy until I crossed the finish line.
My kids and hubby were near the finish line ringing cow bells and Farm Kid2 was holding the sign he made at the Expo. Amazing! Very, very rarely do I have supporters at a race. It was a great end to a stressful race.
I did cross the finish line in time and received the medal. Woop, woop!
Never again will I take the pace time for granted. It was way too stressful.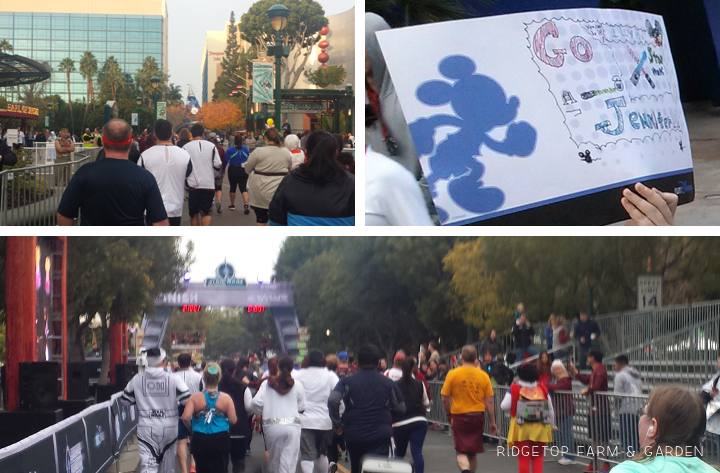 Snacks & Stuff
The drinks and snacks at the finish were the same as the 5K, plus we got a heat sheet.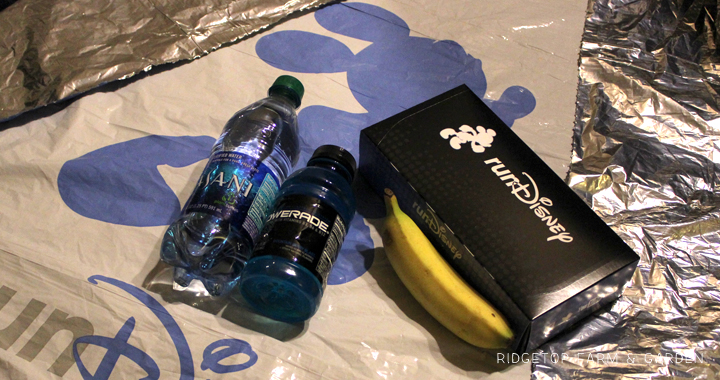 The medal