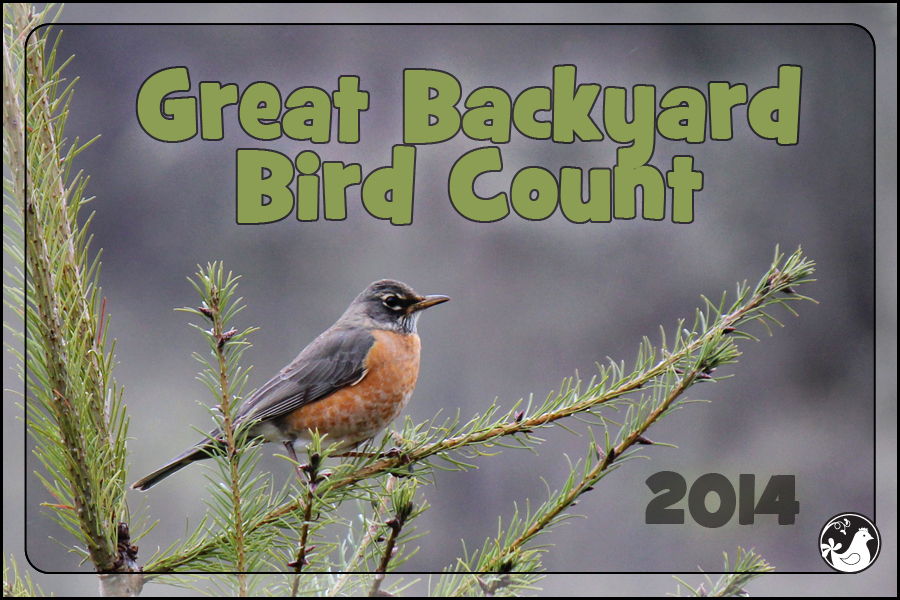 This last weekend was The Great Backyard Bird Count. It's a citizen science project that simply requires us to record the birds we saw over the weekend. I've taken part in the GBBC the last couple years & one thing's for certain – the 2nd weekend in February at our house is going to be crummy weather & terrible for birding.
We had rain, lots of rain, & wind most of the weekend.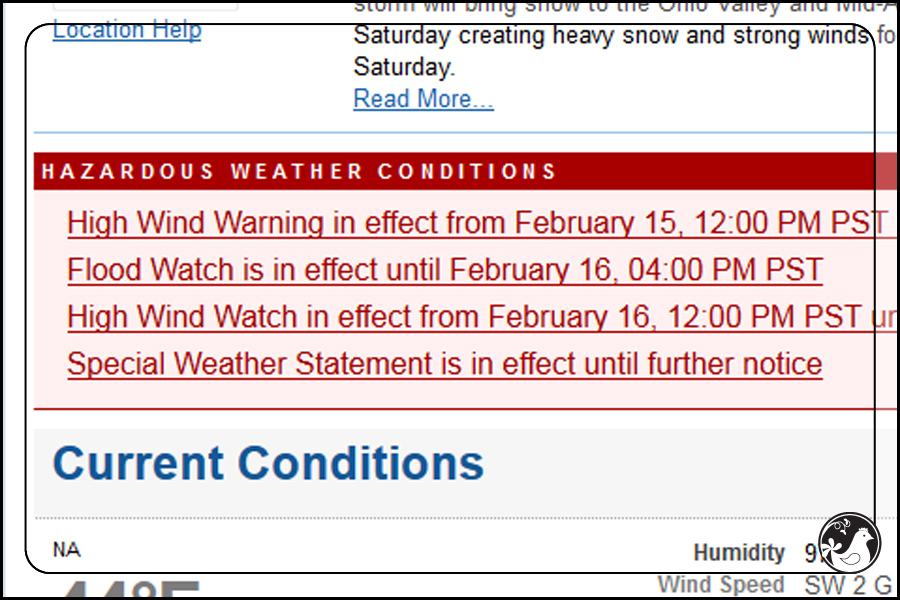 Much of the weekend was spent looking out the window to see if it quit pouring.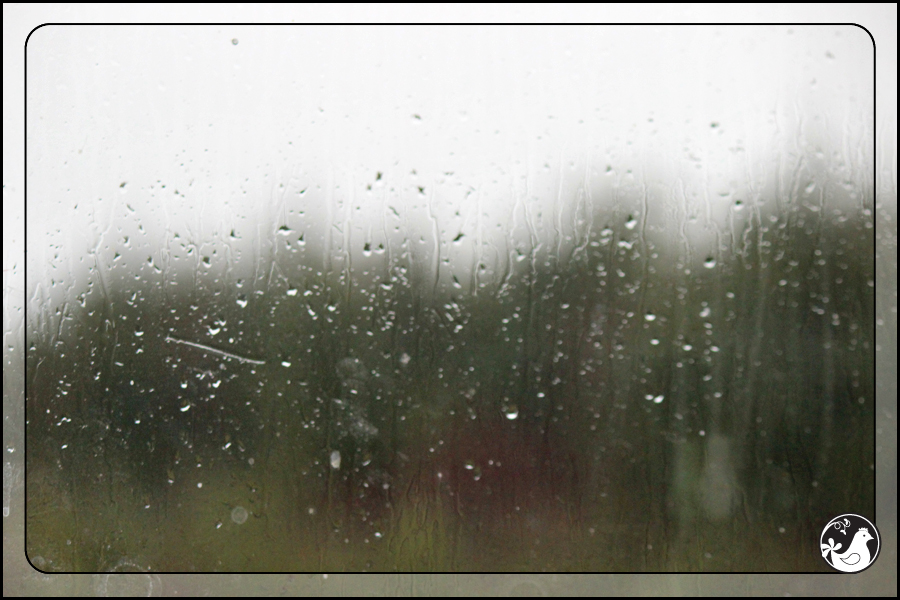 Sometimes I got adventurous & opened the backdoor.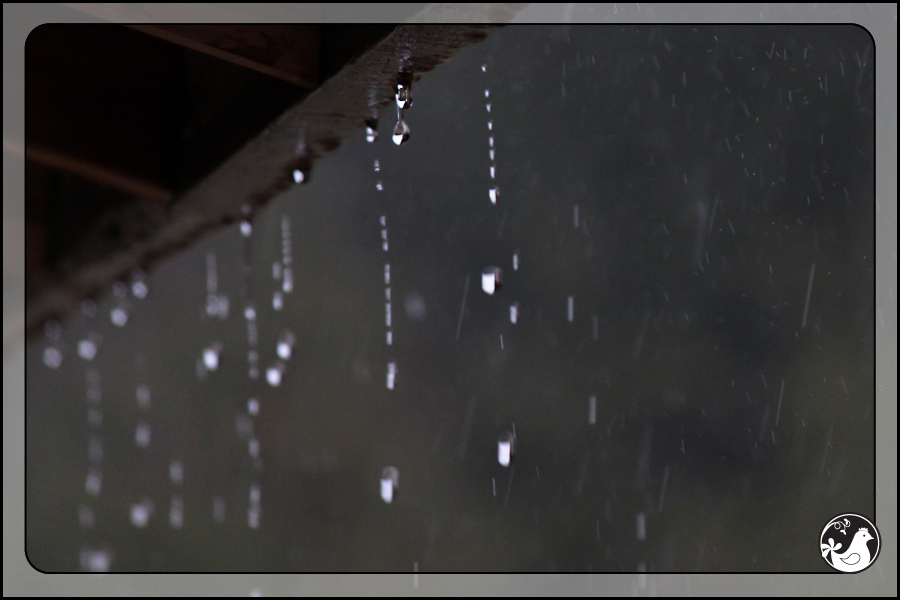 Most of my birding was done looking through the windows this year.
Dark-eyed Junco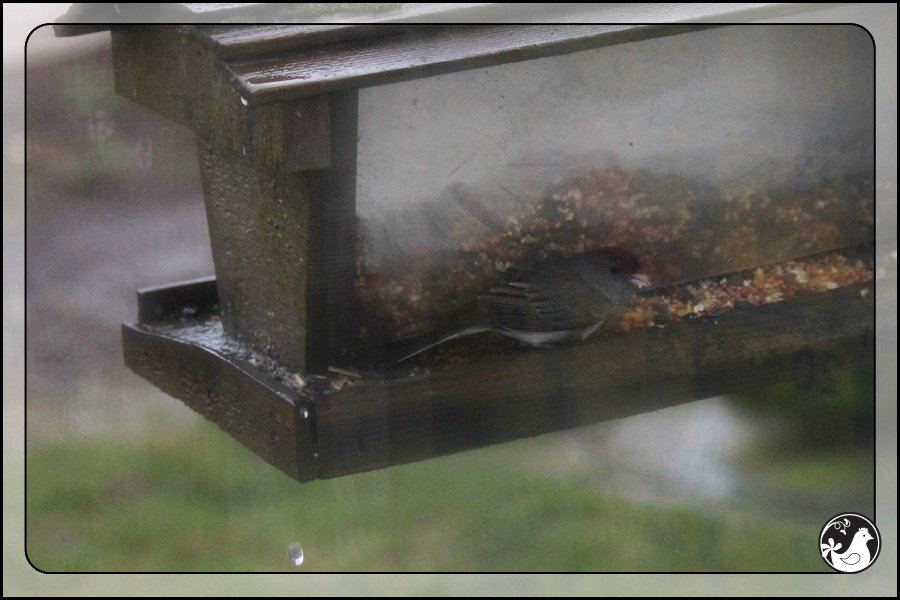 Mourning Dove & Golden-crowned Sparrow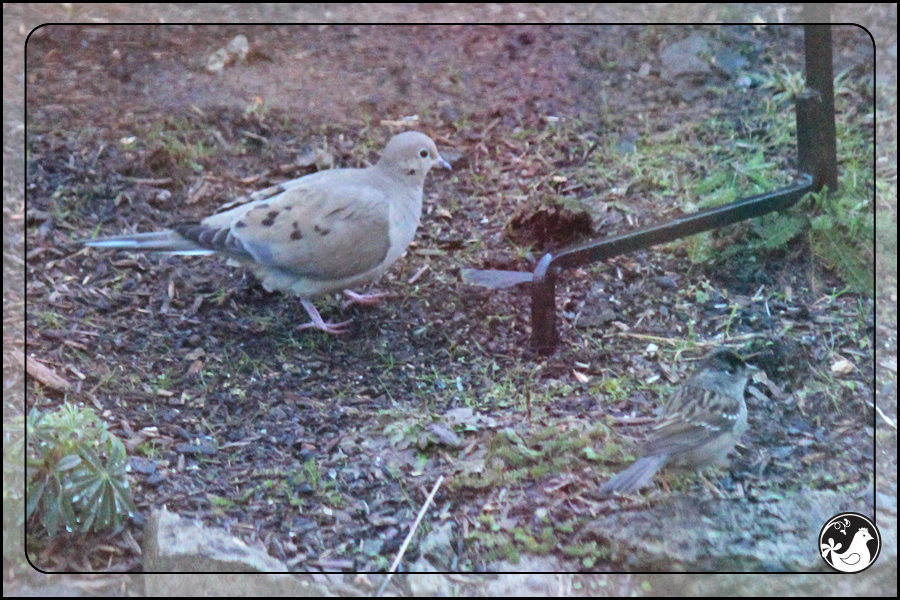 Golden-crowned Sparrow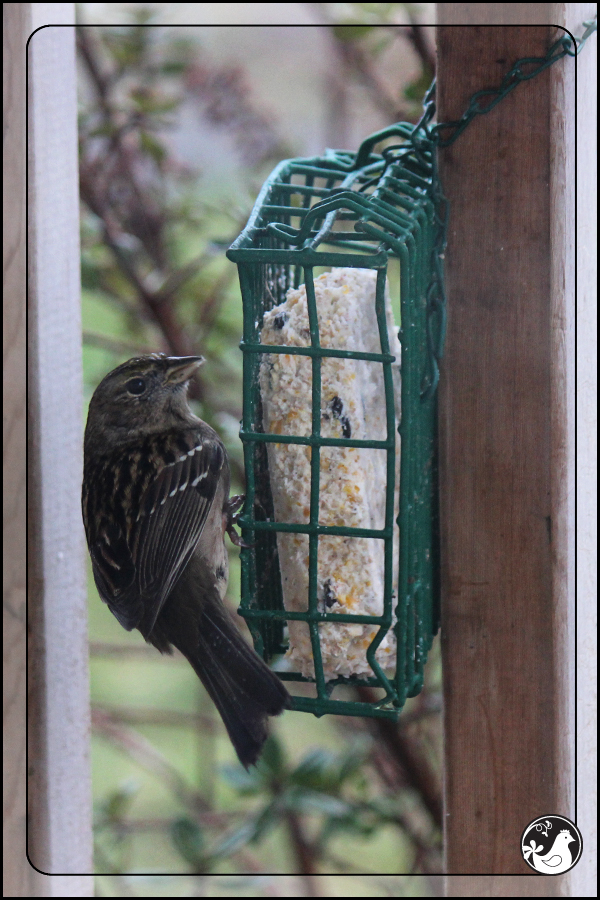 Dark-eyed Junco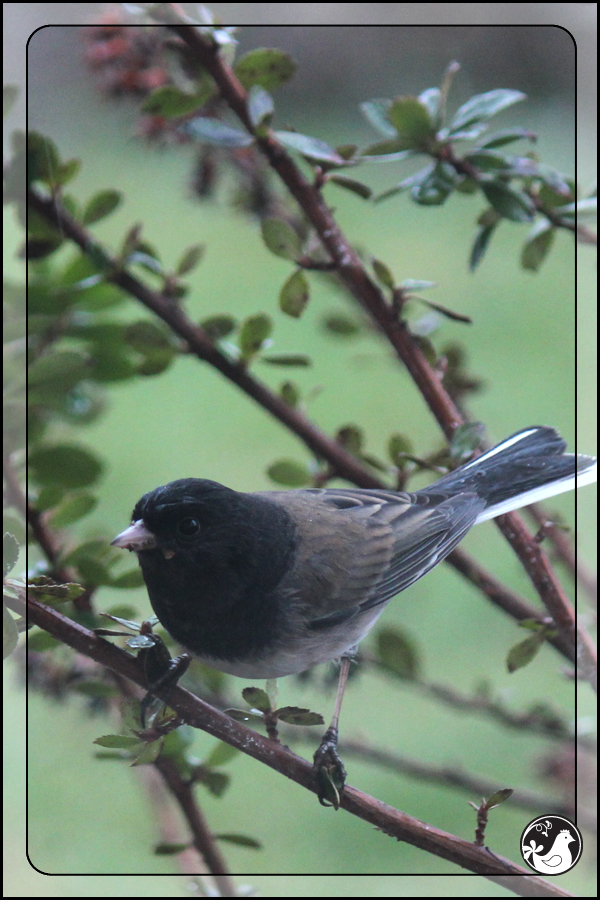 European Starling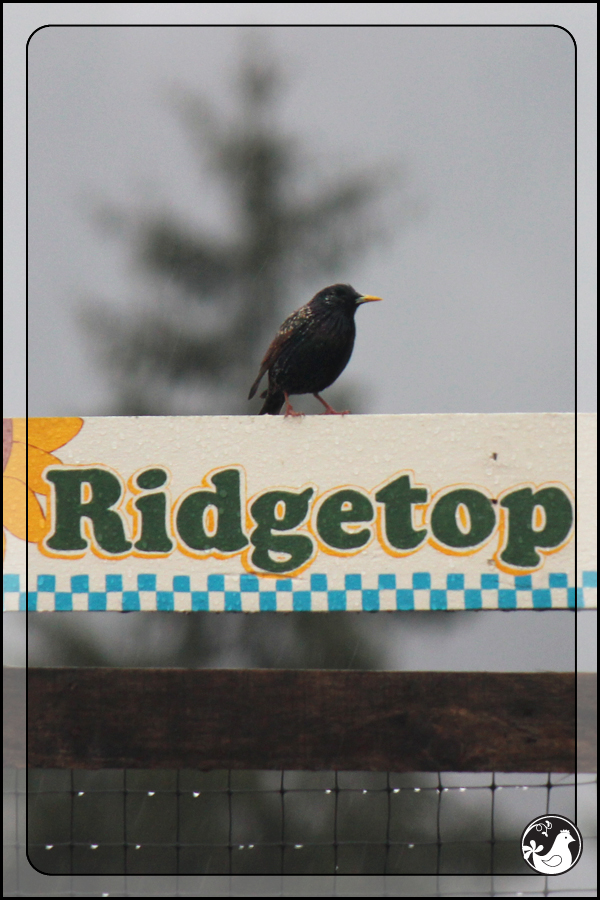 Friday was not as stormy as the rest of the weekend & I'm glad I took advantage of it & went outside. Other than that I tried sneaking outside between rain clouds, but inevitably I would have to come back in due to rain.
Our most frequent visitors were a flock of robins…
American Robin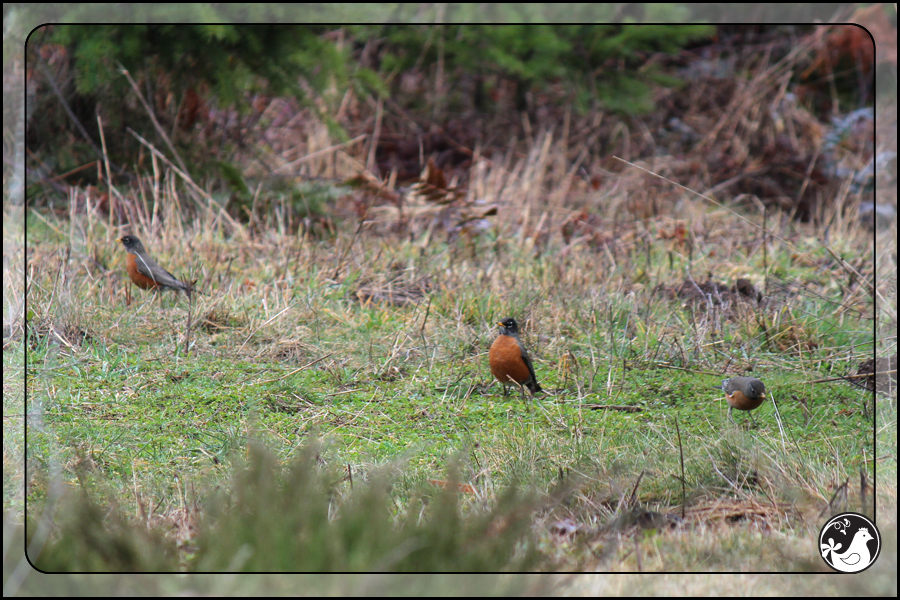 … and juncos.
Dark-eyed Junco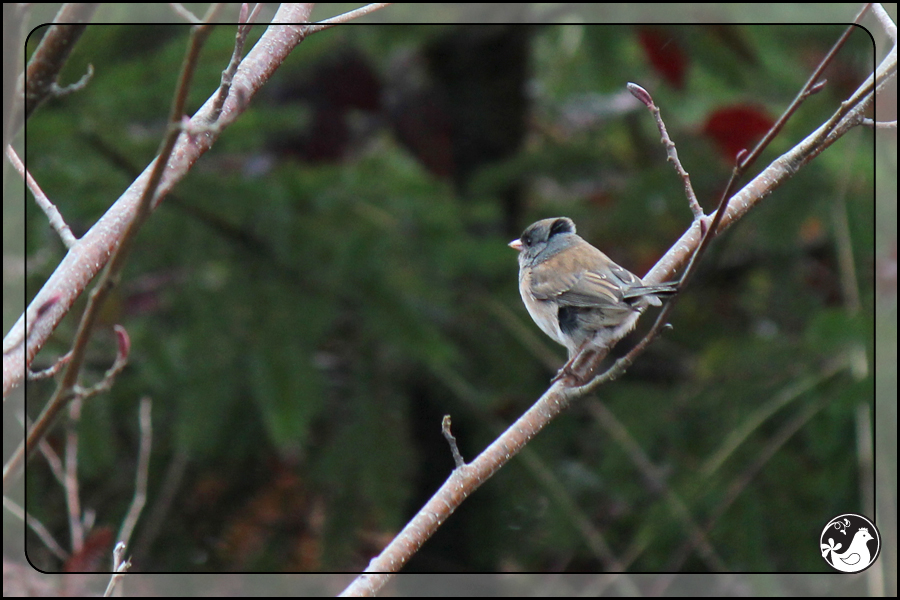 The trusty Song Sparrows were also around.
Song Sparrow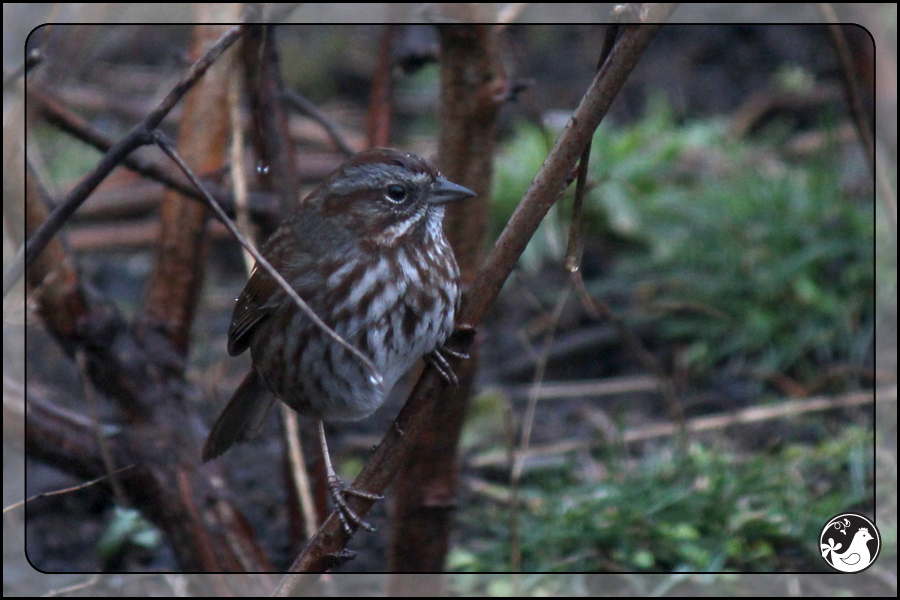 Spotted Towhee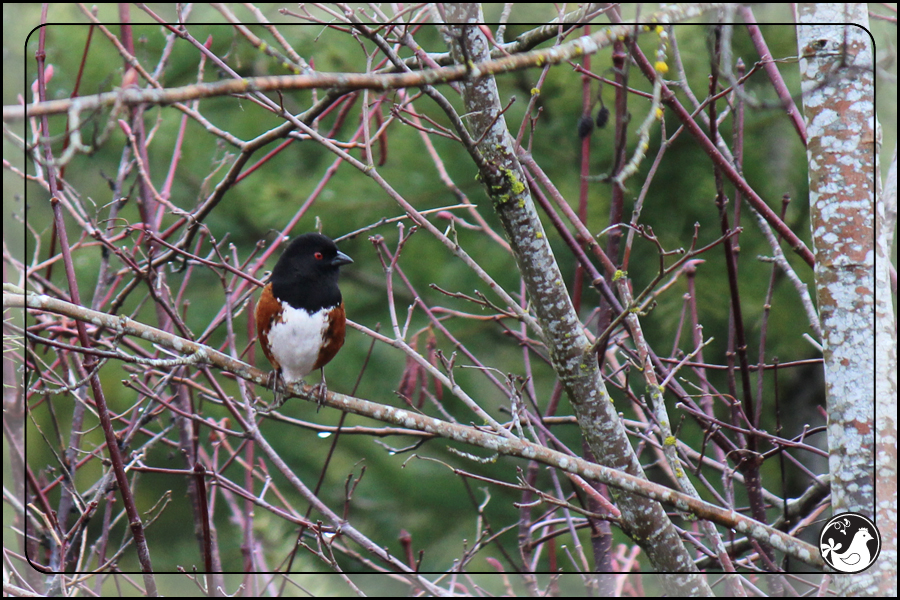 Left: Brown Creeper
Right: Red-breasted Nuthatch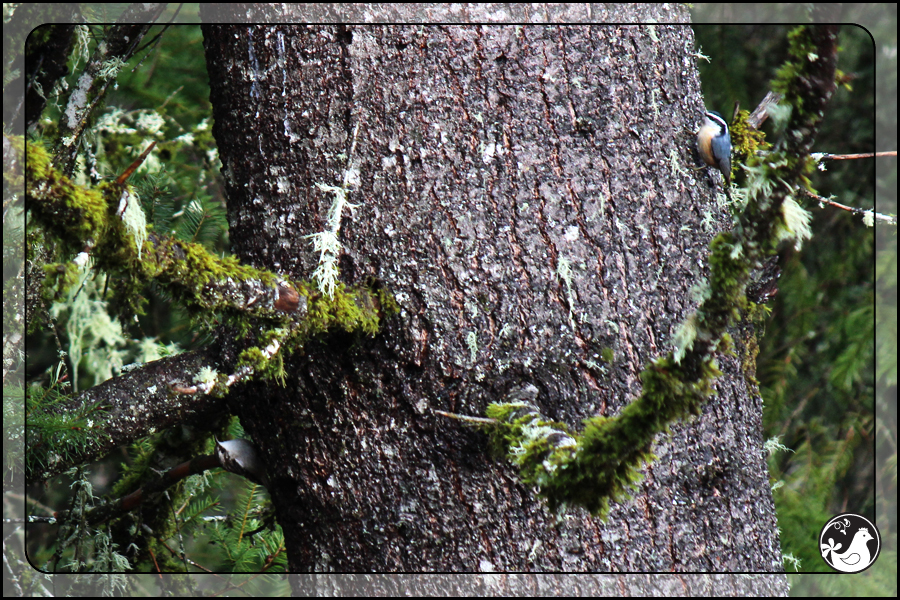 I've seen this guy before, but he moves so quickly around the tree I've not been able to snap a pic until now.
Brown Creeper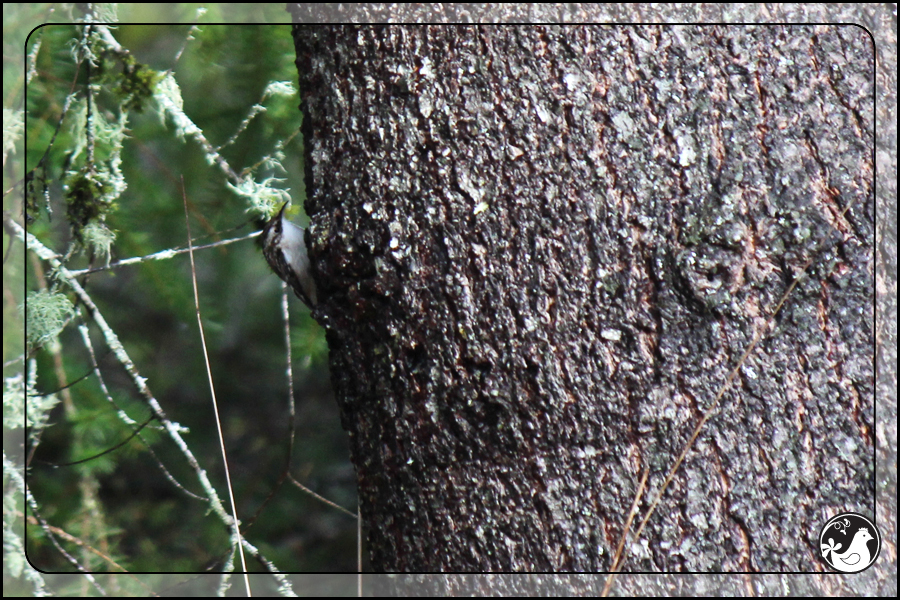 I've never spotted these birds around our house. It was a fun find & made up for the terrible weather.
Red-breasted Nuthatch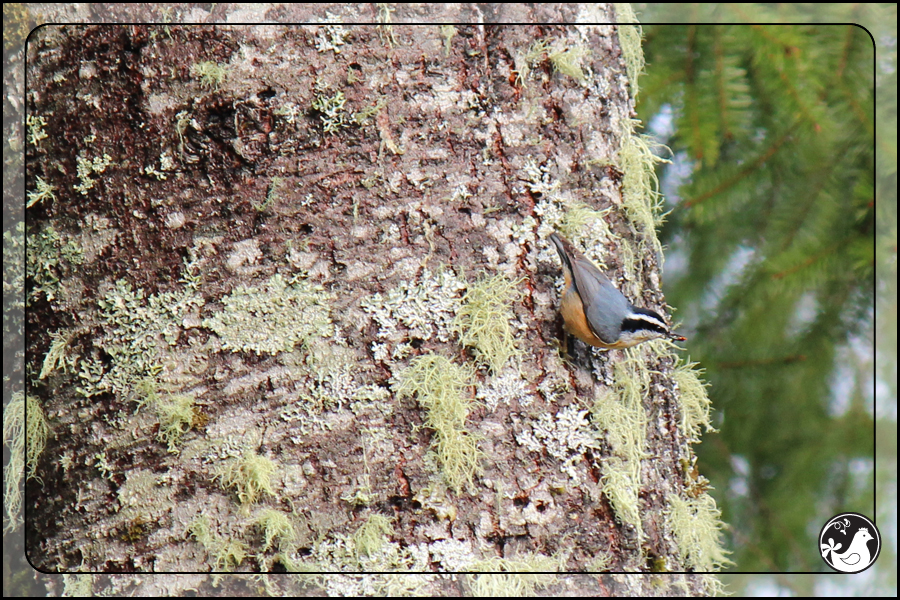 Black-capped Chickadee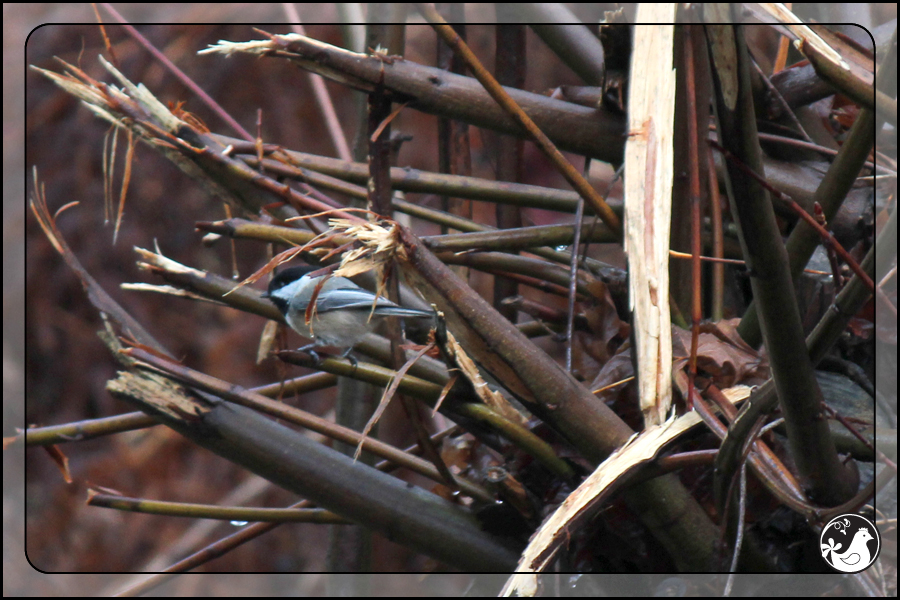 Chestnut-backed Chickadee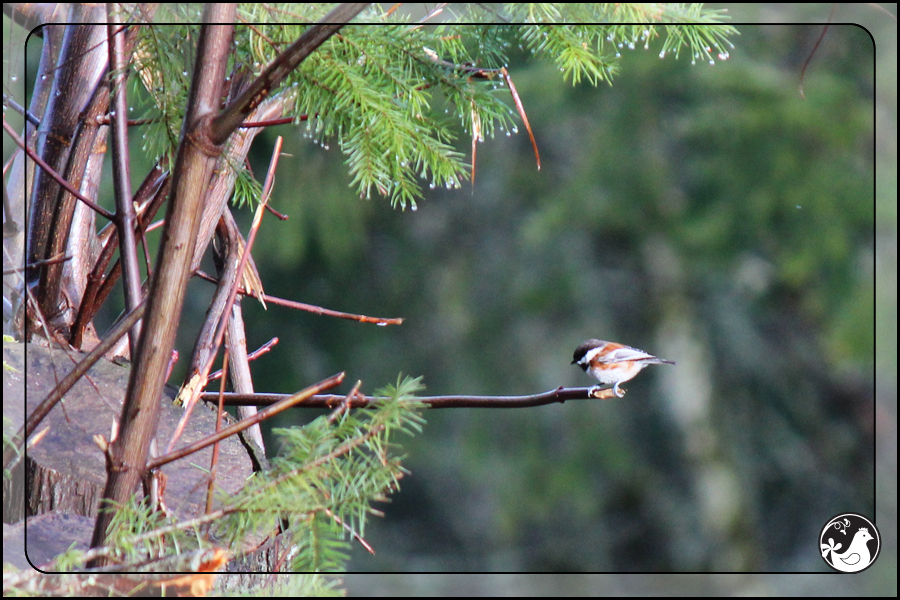 Northern Flicker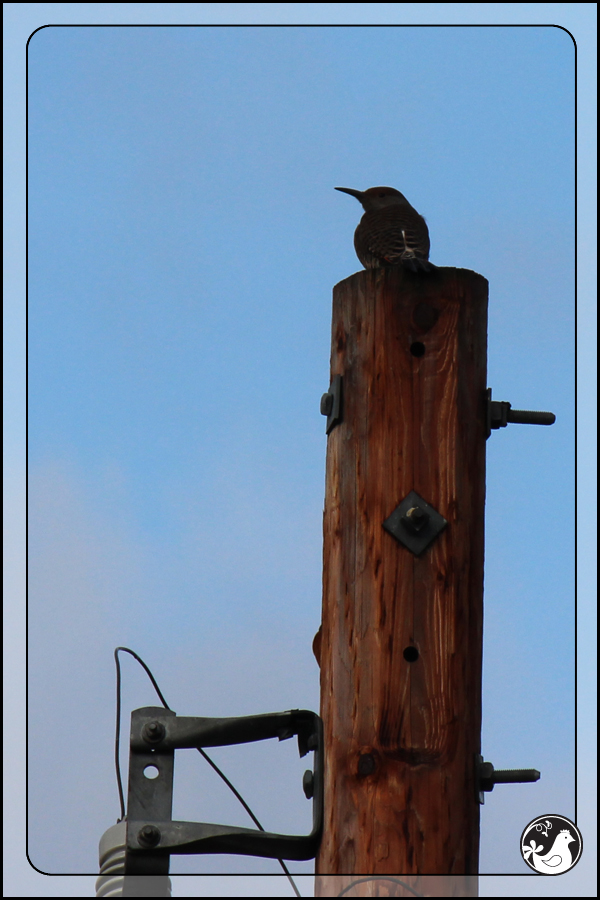 Steller's Jay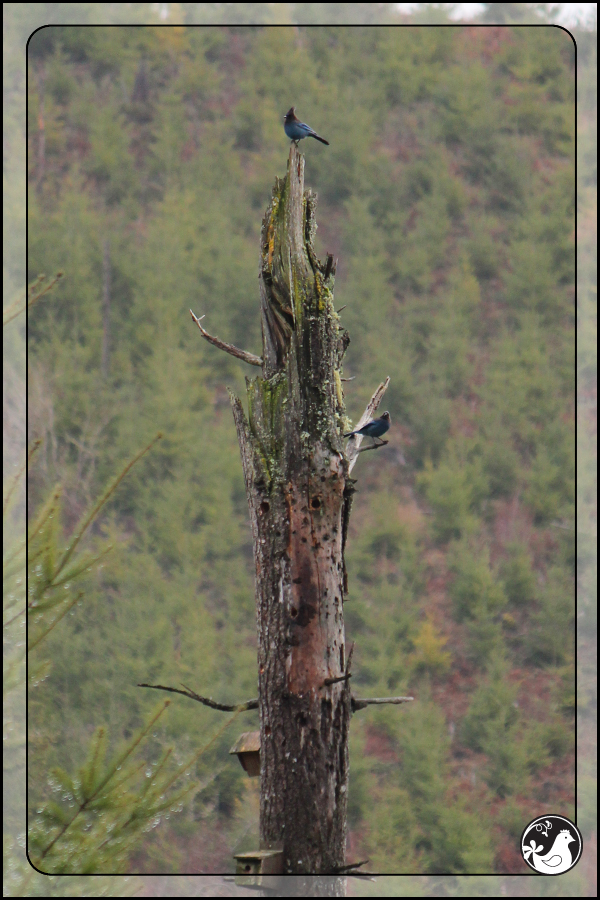 I only caught this guy flying over. He was quite large & on a mission somewhere.
Pileated Woodpecker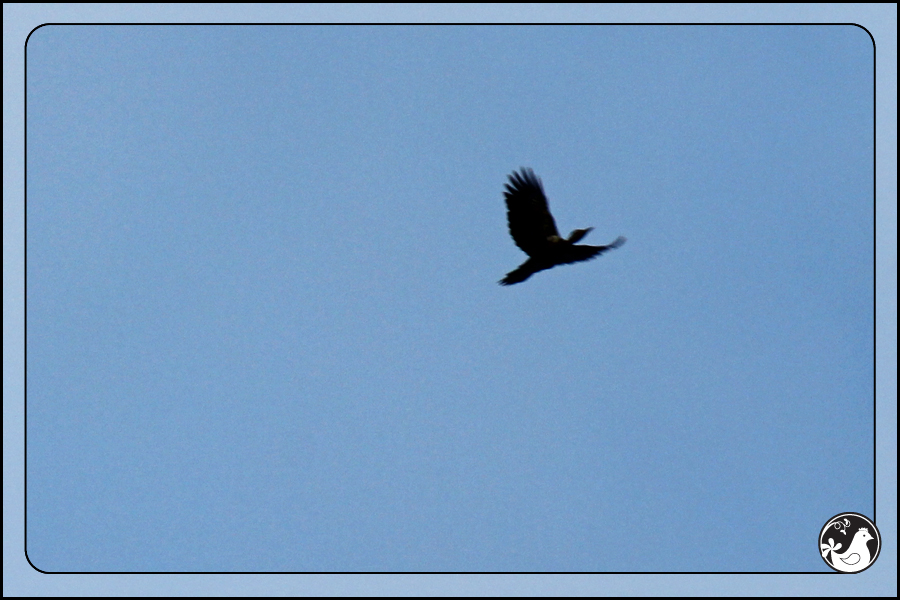 3 Ravens were flying around.
Raven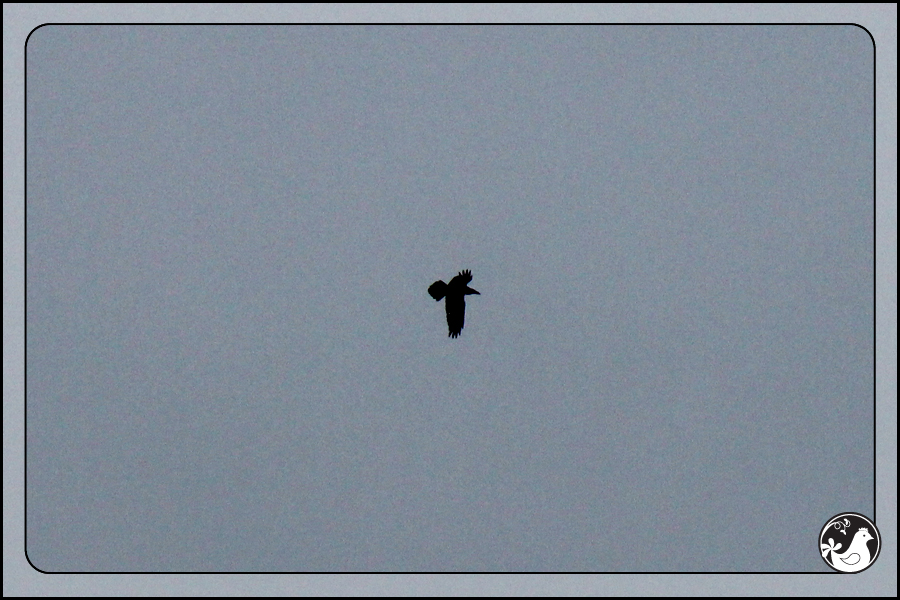 This weekend wasn't a total waste, but I sure wish the weather would have cooperated. I am already looking forward to next year.