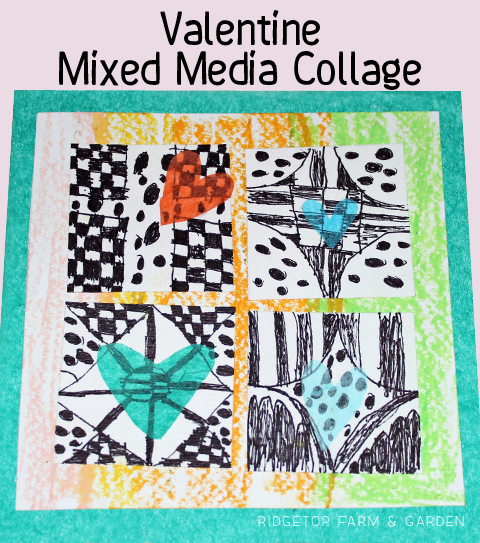 Thanks to pinterest I saw a mixed media piece of art that I loved. It looked like something my kids would enjoy creating & is different than the art we typically make. Here's how to make the kid version of this super cool masterpiece.
Supplies
• Tissue Paper (tiny scraps are fine)
• Art Paper
• Oil Pastels
• Glue Stick
• Fine Tip Sharpie, black
• Scissors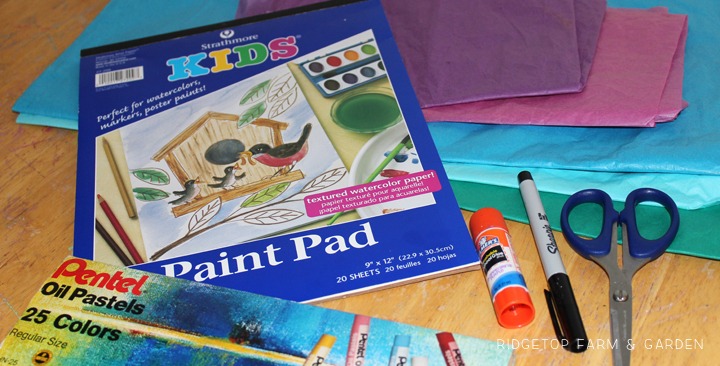 The Background
Trim art paper to 5″ x 5″.
Blend pastels to color the background.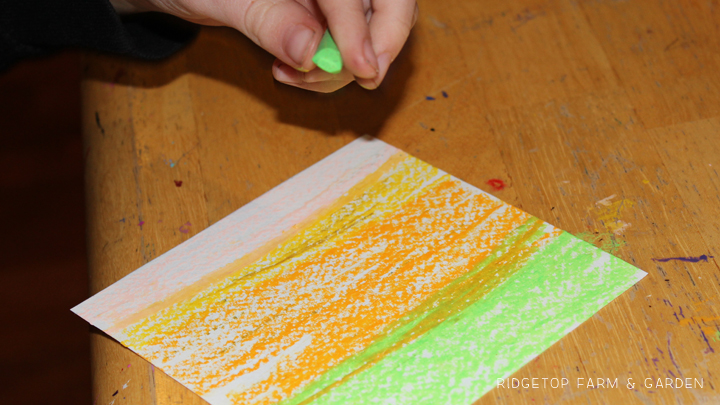 Decorate 4 Squares Using Lines

Cut 4 squares out of art paper, each 2″ x 2″.
Use a fine-tip sharpie to create line designs. Before the kids did this part of the project we talked about how lines are one of the elements of design.
Make line designs on each of the 4 squares.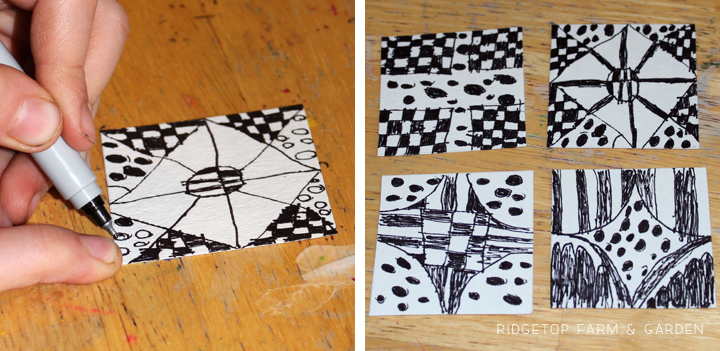 Cut Hearts
Cut out 4 hearts that are each smaller than 2″. Cutting tissue paper is a bit tricky, but we got it done.

Assemble Collage
Using the glue stick, assemble the collage. The oil pastel background is the bottom layer. The 4 line design squares are glued onto the background & the hearts are glued on top of those squares. We also matted the artwork to give it a finished appearance.

Other Valentine's Day Projects
Here are two other projects we did this year. Farm Girl & Farm Kid2 used an empty toilet paper roll and paint to create a tree with heart shaped leaves. All three kids made a heart shaped mosaic using dyed egg shells.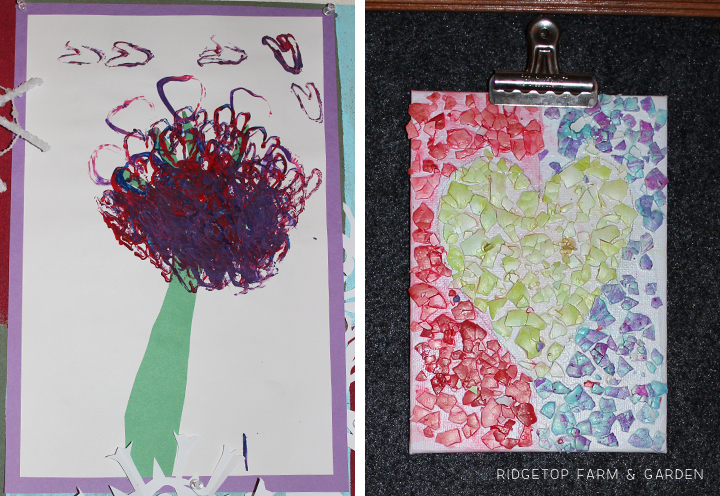 I hope everyone has a nice Valentine's Day.