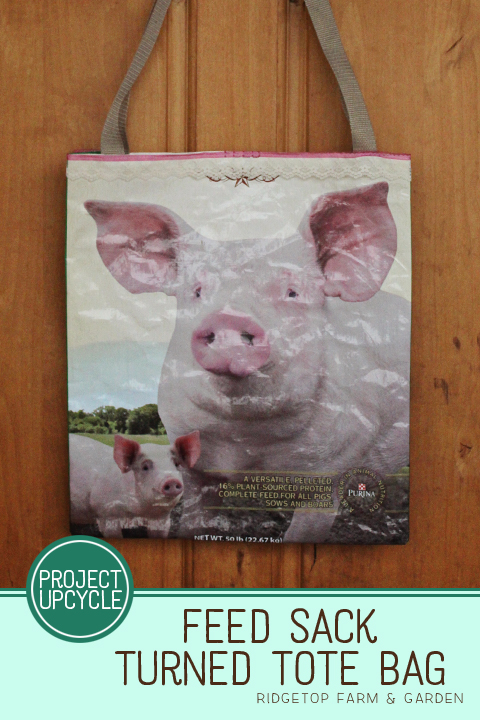 If you have livestock, you have lots of feed bags. We use the empty bags in various ways, but when I saw a tote made from one, I knew I had to try to make one.
The first one was easy enough to make, but took me a bit to figure out everything – especially the boxed corners. The corners were really easy to make once I figured it out. I made the next bags fairly quickly. I used directions from both Fresh Eggs Daily & Community Chickens.
SIZING THE BAG
I didn't use exact measurements to cut the feed sack. I cut off the top & bottom of the sack where I thought the tote bag would look best.
The way I cut the feed bag gave me one side with a nice design.
The back isn't as cute. On the plus side, if you ever need to know the benefits or directions of the feed you will always have it with you.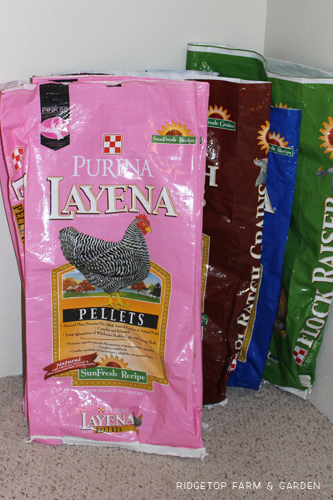 BOXED CORNERS
I love the boxed corners & flat bottom. I've made bags before, but never with a flat bottom. It's so much nicer for groceries.
I'm good with photos, not so good with written directions. But, I will attempt to explain the boxed corner:
Top Left: Fold the bottom of the bag to get a corner. Measure from the pointy corner up both sides the same distance – about 1″ – 2″. Mark the two spots & draw a line connecting the dots.
Top Right: Sew along the line. I came in a little and sewed a 2nd line.
Bottom Left: Trim off the excess
Bottom Right: Complete the steps again for the opposite corner. Then, turn the bag so the white side is facing in.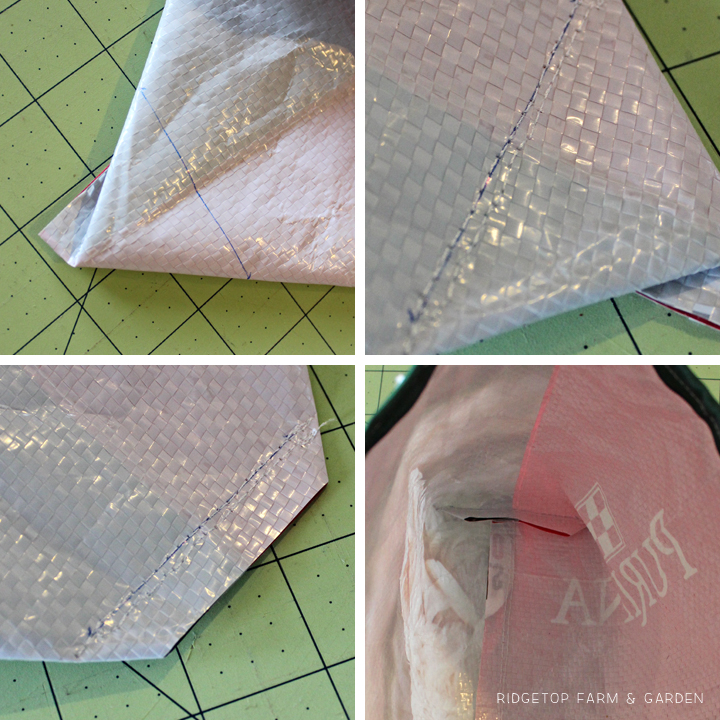 HANDLES
A few of my bags have handles made from cotton webbing. I love the way Fresh Eggs Daily attached the handles by tucking the handles under the fold at the top. I had never added handles using that method. I'm glad I tried it. The handles seem nice & secure and an actual part of the bag as opposed to feeling like the handle could pull off.
I didn't have enough webbing to finish the last two bags, so I used scraps from the cut feed bags to make handles using directions from Community Chickens. I like carrying the bags with the webbing handles better than the feed bag scrap handles. But, I like the matchy-matchy look of the feed bag handles.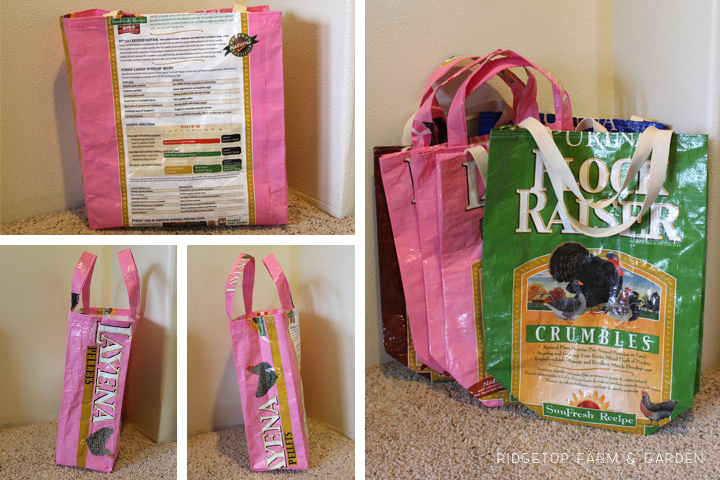 MAKING IT PRETTY

It's an extra step, but I prefer the look of sewing lace or ribbon to the top edge.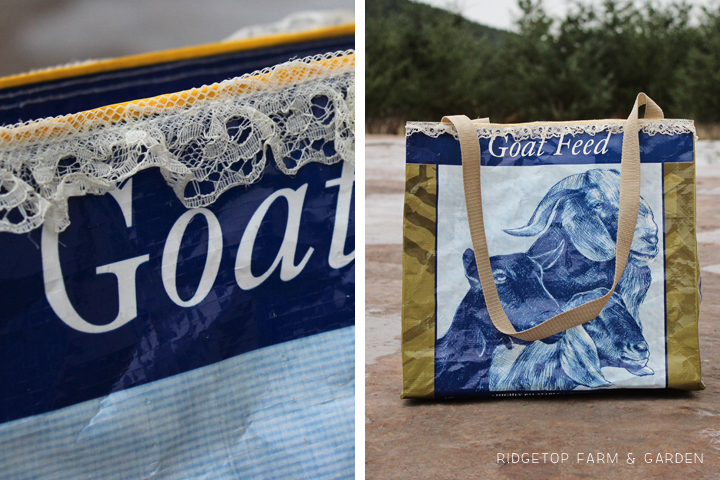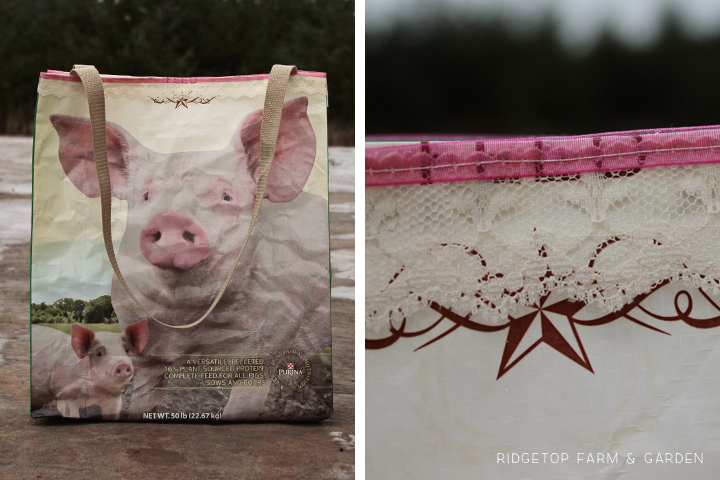 I love this project. It was exactly what I like – easy, quick & no need to be perfect.