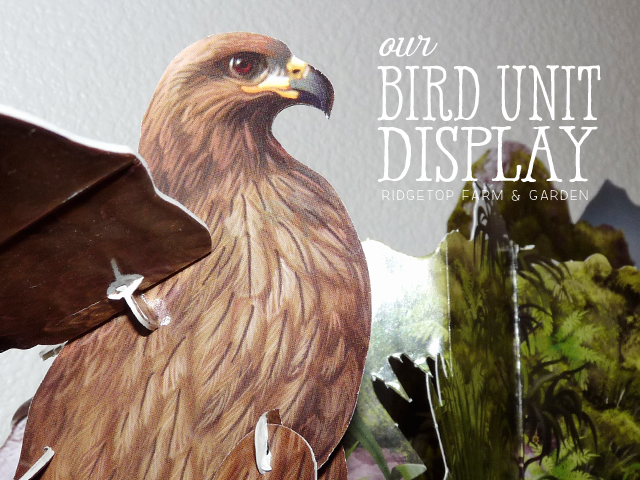 During our bird unit I transformed the science/nature area to an all bird theme. For weeks we continuously added goodies here. It's a mix of things we had around the house & projects we made. My younger two kids even made a couple bird projects at school, so I hung those up as well.
Our Bird Display
I enjoyed this display because it had so much of my children in it. The art projects they made, their toys & books they like me to read to them. The wall also has the bones we dissected from the owl pellets.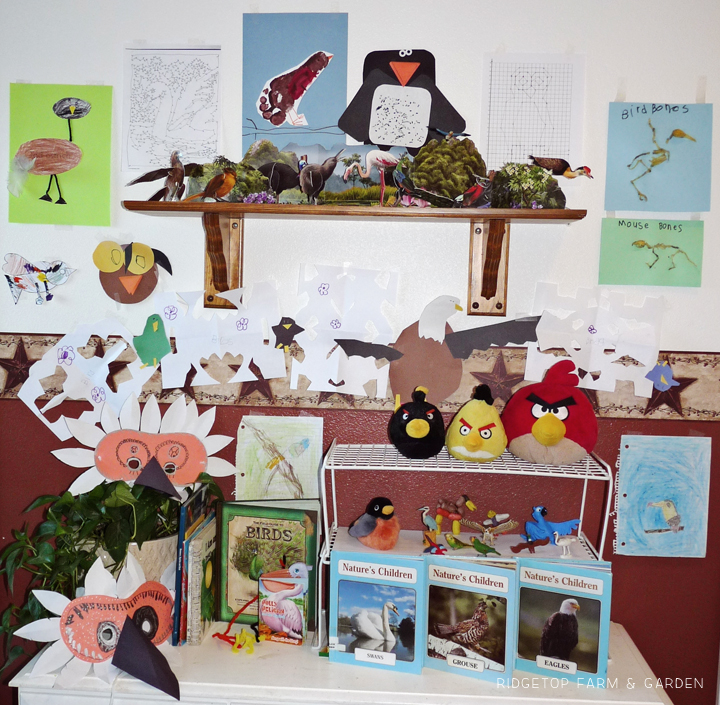 Art work, bird figurines and birds made from colored foam.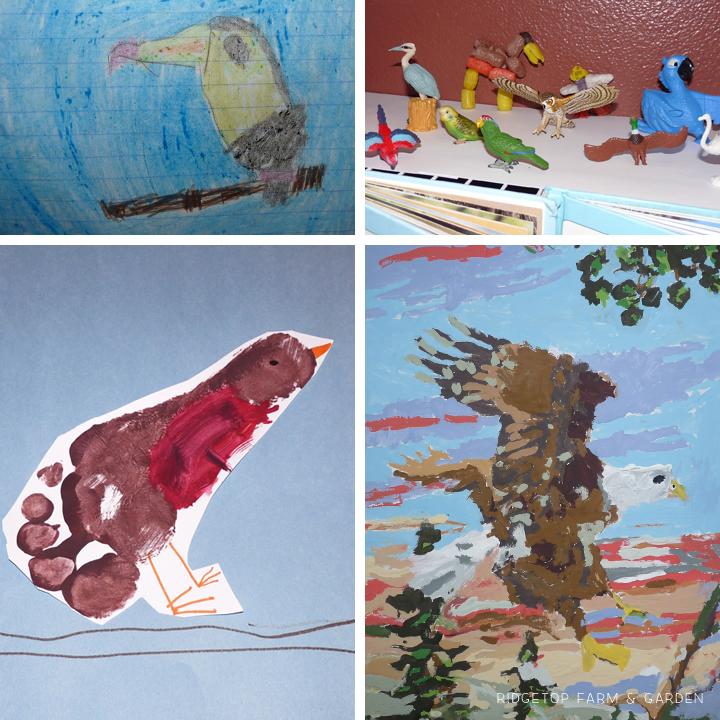 Other stuff added to the display came from things like an Extreme Dot to Dot workbook and Super Teacher Worksheets.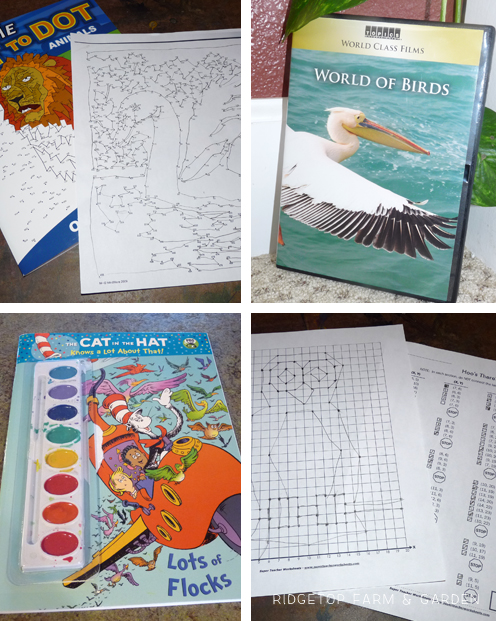 I gave this Field Guide to Birds book to Farm Kid2 on Christmas. It's a fun book & he loves it.
Inside the book are four pages on each bird. The drawings are great. The information is good. Plus, each bird has a 3-D model you can put together. He had been bugging me to set the birds up somewhere. This area worked out perfect.
The book also came with a background for the diorama.
These birds were a fun addition to our display.