I love to travel, whether it's road trippin' the US or traveling abroad. For years I've been wanting a way to commemorate our travels in one place. This Wanderlust Map is what I came up with.
THE BOARD
I bought a board at Home Depot and painted it a variety of colors. The paint effect is random with a slight textured appearance. I was going for an overall tan color with highlights of other colors. A basic blue background, representing the oceans, would have been nice too.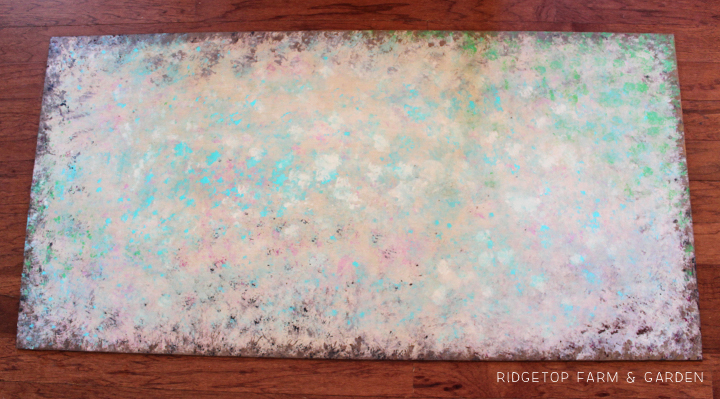 WANDERLUST TEXT
I used a Martha Stewart stencil set for the text. It worked out perfectly that no letters were used more than once. So I taped the stencils together and dabbed paint over the entire text. Then waited for the paint to dry and went over the letters again. This worked very well. However, I don't love the R and the U letters that came with the stencil set. I wish I would have used an upside down n as the u, then use the n again, blocking off the section that wouldn't work, as an r. Oh well.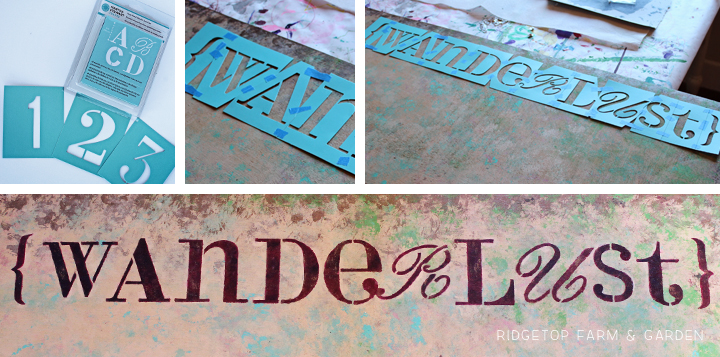 THE MAP
I found a cork world map at Michaels and loved it.
I mixed purple, pthalo blue and black paint to create a dark navy color and painted the cork.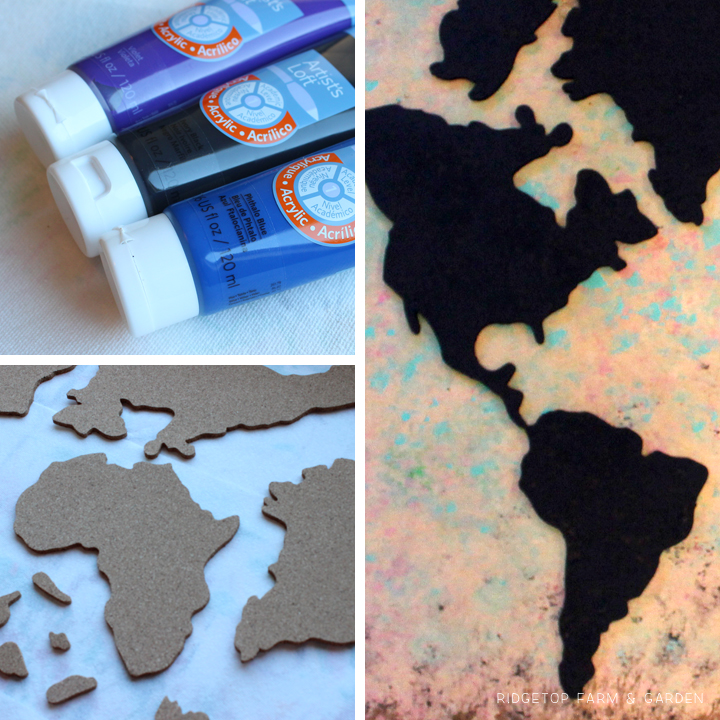 When the paint dried, I assembled the map onto the board. The map has adhesive on the back, but I found not all of it stuck well to my board. So, I used gorilla glue to help it stay attached.

ADDING PHOTOS
The photos are 3″ x 3″ with a skinny white border.
One tack is placed at the vacation location & one tack is on the vacation photo. They are connected with twine.
I wasn't sure how crazy I wanted the final product to look, so I didn't add every single place we've been. But, eventually I will add more photos.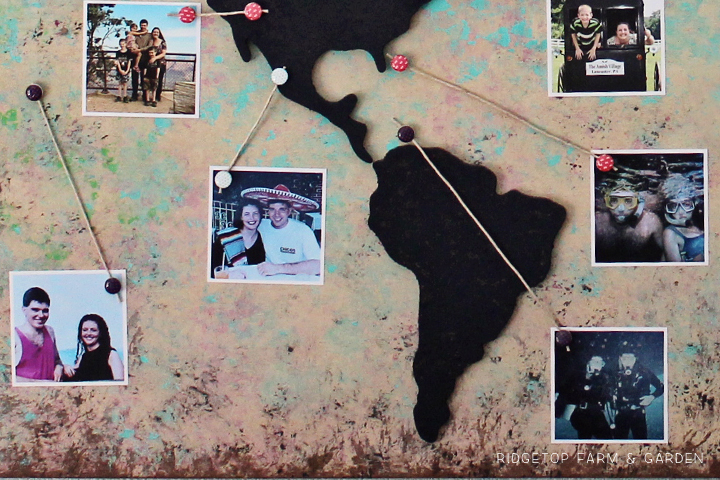 FINISHED PIECE
I love it – especially because it highlights various points throughout our relationship. Hawaii, where he first kissed me. Our honeymoon in Mexico. Tropical destinations as scuba divers. Road trip as a family of 4. Then again as a family of 5. Etc, etc. etc.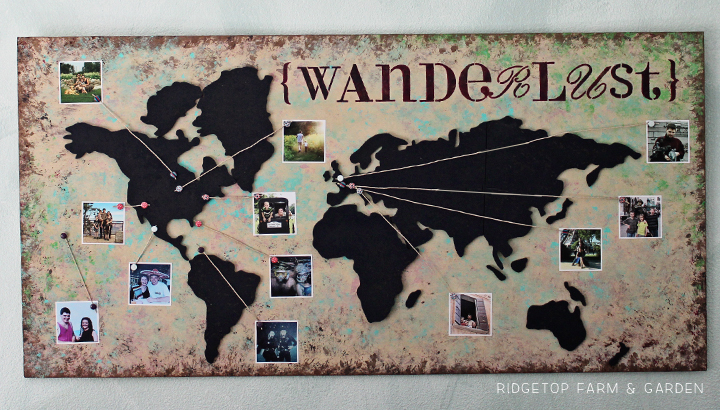 How do you commemorate your travels?