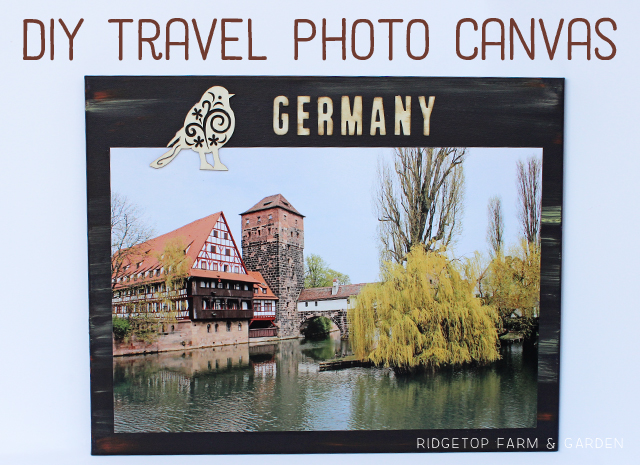 There was a blank space on our Travel Gallery Wall that fit a 20″ x 16″ canvas perfectly. Since Germany was only represented once on the wall, I was hoping the canvas could be German themed. I absolutely loved this view of the river when we were in Nuremberg, so it seemed an easy choice.

SUPPLIES
• 20″ x 16″ canvas
• 18″ x 12″  photo (I had this one printed at Costco)
• Acrylic paint
• Wood letters and wood shape
• Distress ink
• Mod podge
• Craft glue
PAINTING THE CANVAS
I rarely paint a canvas color straight outta the bottle. I prefer the not-so-perfect look of color blending. However, one color would work just fine.
The main background color is a mix of 7 different paints (left photo). I was going for a barn reddish gray.
After the background color dried, I went over the top of it dry brush style. I chose an orange color to bring out the roof on the building and a light yellow green to highlight the tree.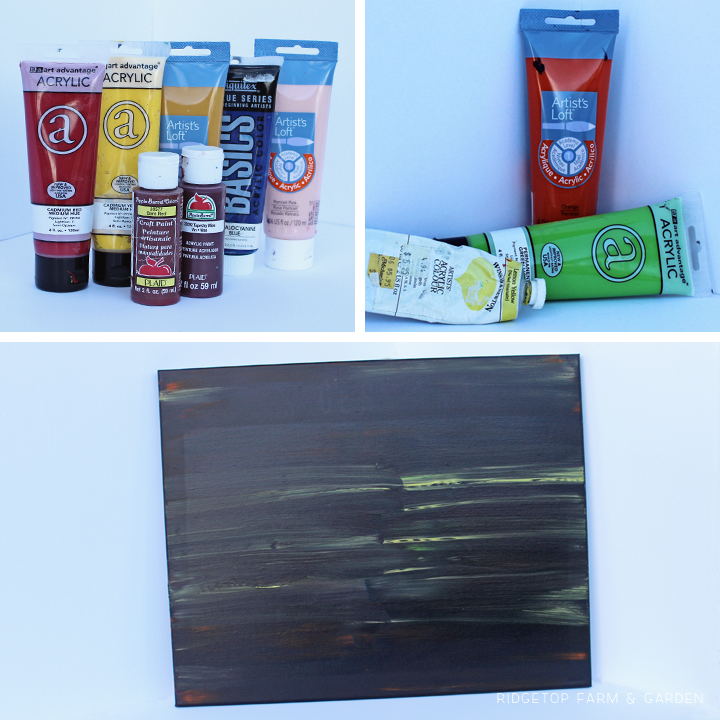 WOOD LETTERS
I picked these wood letters up at a craft store and love them. They were priced reasonably and I've used them for many projects already.
They are easy to paint. This time, though, I wanted the wood to show through to match the wood bird I was planning to add. So, instead, I rubbed the edges with a brown distress ink.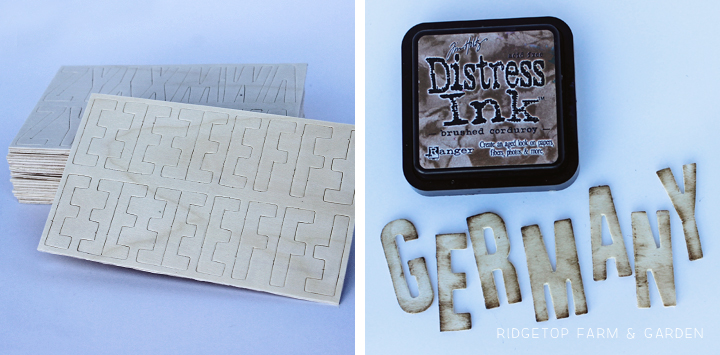 GLUING ON THE PHOTO
Sometimes when I glue a photo onto canvas I do it decoupage style – putting mod podge on the back of the photo to act as glue and also putting mod podge on the front to protect the photo.
For this project I opted not to put mod podge on the front of the photo. I did use it as glue, though, to adhere the photo to the canvas. I used a foam brush to spread glue on the back of the photo and also spread a little on the canvas itself.
I eye-balled where I wanted the photo and carefully set the photo in place. Then I gave the photo a little push rubbing it onto the canvas. There wasn't anything supporting the canvas, making it a tad irritating to rub on the photo. So I flipped the canvas over and rubbed the photo on that way. It's much nicer to press against a hard surface.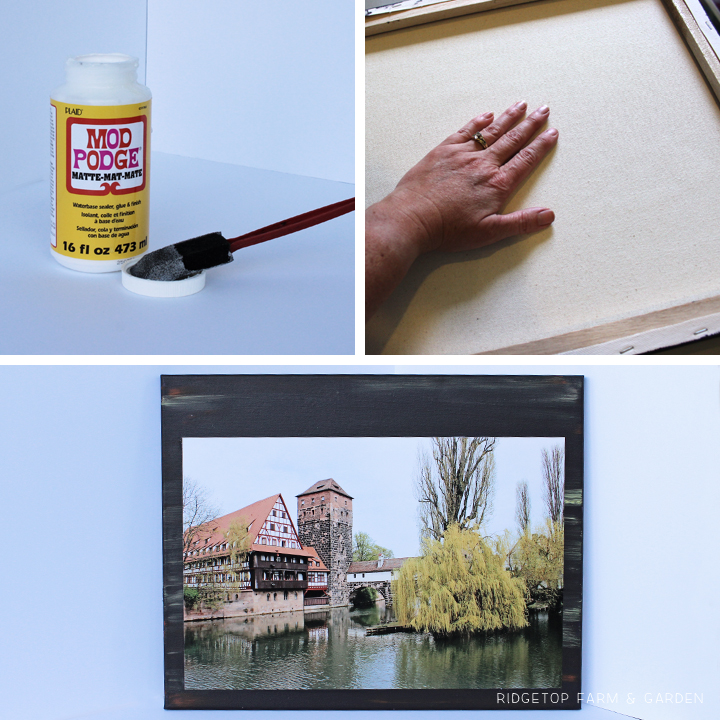 GLUING ON WOOD DECORATIONS
I used craft glue to attach the wood pieces to the canvas.
Again, I just eye-balled where I wanted to place the wood pieces. But, I did line up the top edge of the photo with a red line on a ruler to make sure the letters were parallel with the photo.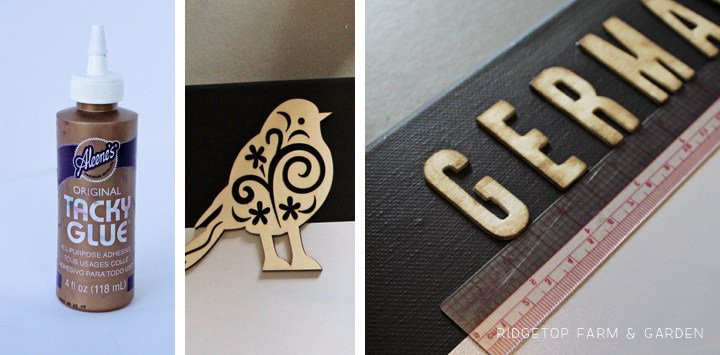 FINISHED CANVAS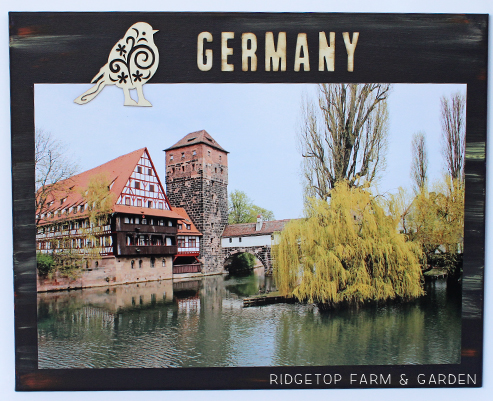 Another home decor item of a memorable family vacation complete. Woop, woop! A feeling of accomplishment for the day.